They say everything's bigger in Texas, and this past Valentine's Day that statement definitely held true for Carnival Freedom's arrival in Galveston. To mark the occasion, Carnival held a grand celebration, in partnership with Operation Homefront, on board Carnival Freedom honoring 1000 U.S. military personnel and their families.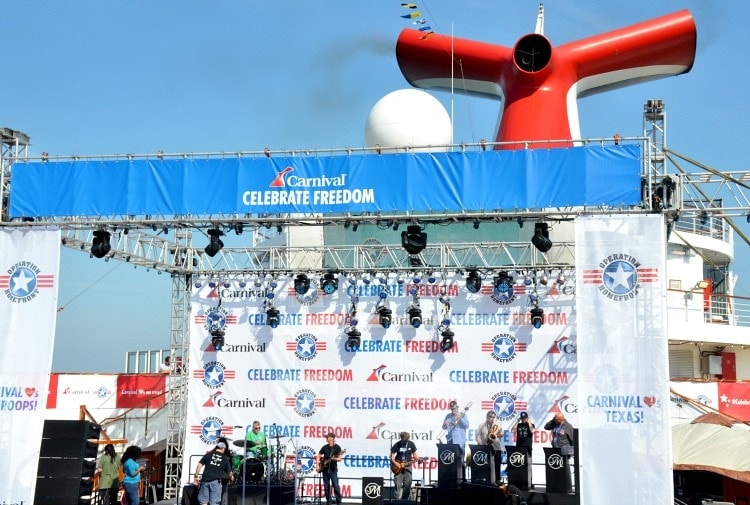 I was invited to take part in this special overnight event, which included an incredible outdoor Carnival LIVE performance by country music superstar Martina McBride, along with dinner and a full evening of entertainment, all compliments of Carnival.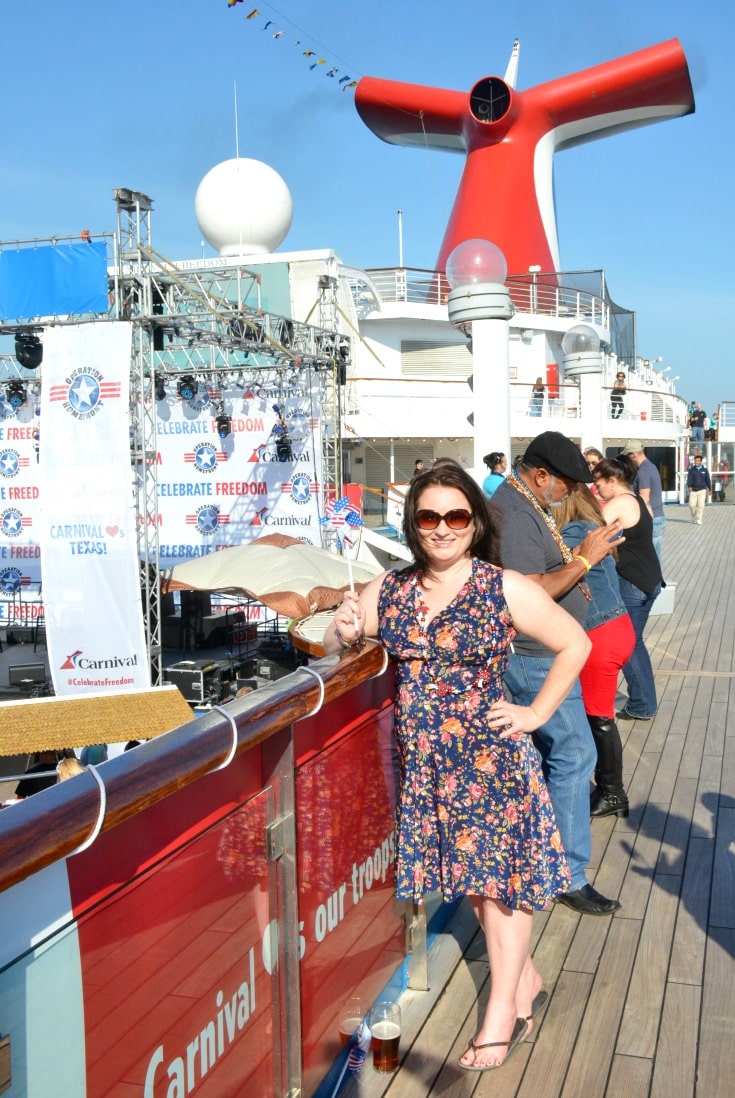 To kick off Carnival Freedom's year-round deployment from Galveston in a BIG way, Carnival Cruise Line President Christine Duffy, along with Senior Cruise Director John Heald, presented a check in the amount of $100,000 to Operation Homefront.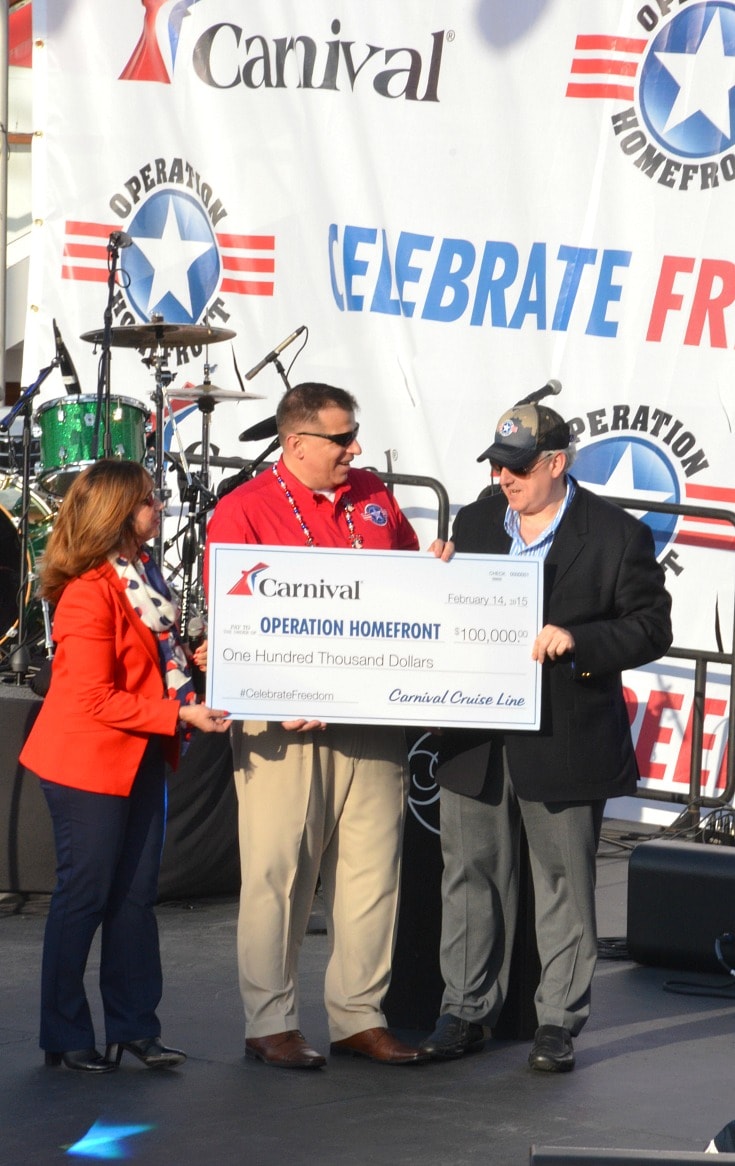 As you can imagine, it was an exciting moment for all of the military personnel in attendance, and with this donation, Carnival Freedom officially called Galveston her new home.  The only thing that could trump a $100K donation? An extended concert by 14-time GRAMMY® nominee Martina McBride!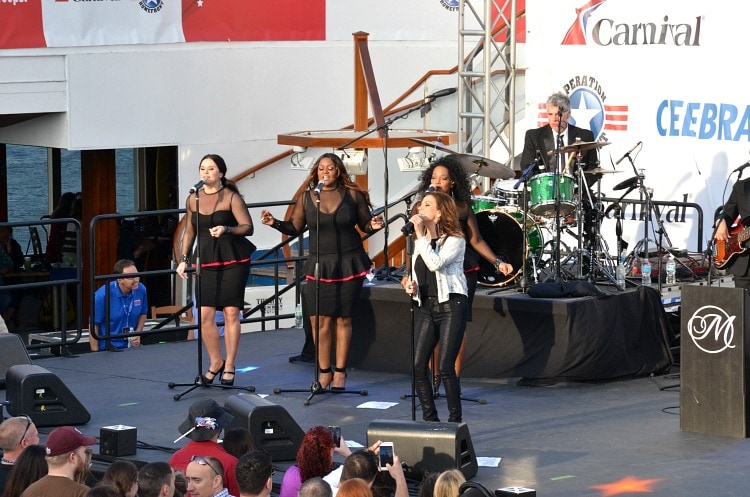 Now, I'm going to be honest with you and tell you that prior to this concert I had only heard of Martina McBride. I'm sure I've listened to her songs here and there, but it wasn't like I could rifle off her greatest hits. I enjoy country music in limited amounts, and enjoy some artists better than others ... Martina McBride is now one of those musicians I can say that I officially enjoy! She gave the crowd an incredible performance of some of her most popular songs, including Valentine and Indepence Day, as well as covers of iconic artists that spanned decades. The Carnival LIVE concert was a real treat, and I must say Martina looked FABULOUS!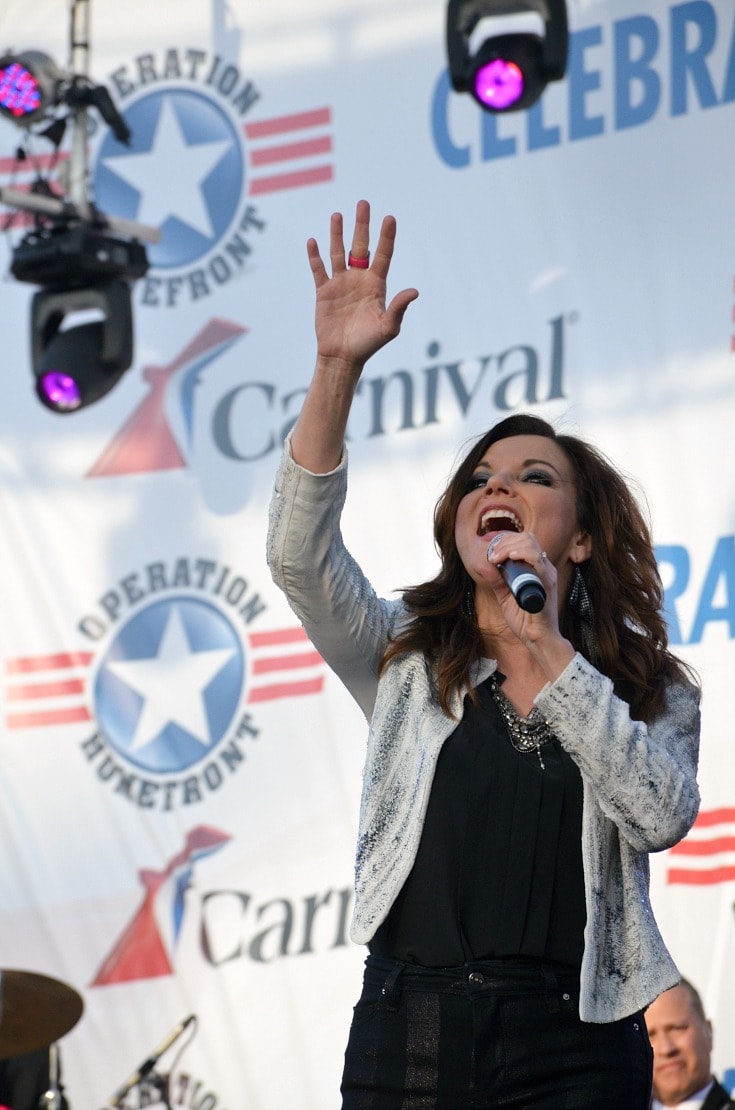 I should also mention that this was my first Carnival LIVE concert and I completely enjoyed every minute of it. I'm hoping to catch one of the upcoming Carnival LIVE cruises in the Caribbean— Great music and cruising ... what could be better than that!?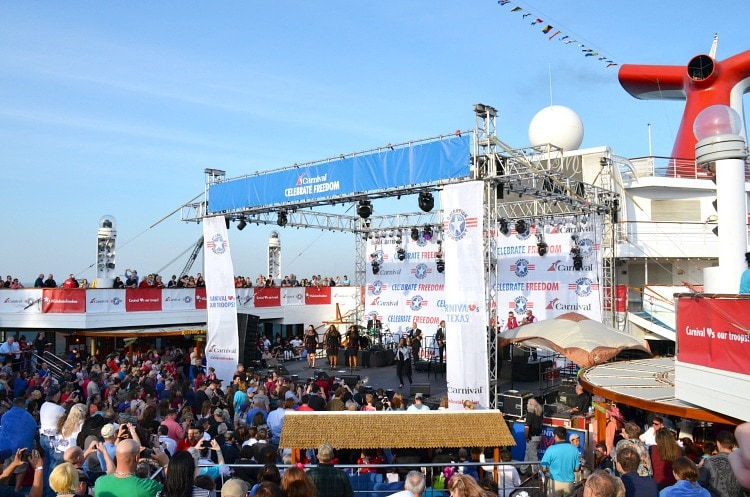 I ended the evening with a wonderful dinner (surf, turf & chocolate melting cake!) and drinks with some of my best girlfriends. Carnival really did an amazing job bringing Carnival Freedom to her new homeport in Galveston, and Texas is seriously lucky to have such a great ship! If you recall, my family and I sailed her this past summer and had a wonderful time (perhaps our most favorite Caribbean cruise to date!). You can see more of my posts of Carnival Freedom here.
Carnival Freedom
Carnival Freedom recently underwent a $70 million makeover that added an array of Fun Ship 2.0 product enhancements, including new family entertainment programming such as Seuss at Sea and Camp Ocean featuring 200 marine-themed activities.
The renovation also included complimentary eateries such as BlueIguana Cantina, and Guy's Burger Joint, developed in partnership with Food Network personality Guy Fieri, along with exciting new bar concepts BlueIguana Tequila Bar, RedFrog Rum Bar, the cocktail pharmacy-themed Alchemy Bar and the Caribbean-inspired RedFrog Pub.  Four new high-tech Playlist Productions shows were added, as well.
Carnival Freedom Sailings from Galveston
Beginning February 21, Carnival Freedom will launch four- to seven-day cruises calling at ports throughout Mexico, the Caribbean, Bahamas and Florida. Carnival Freedom joins Carnival Triumph and Carnival Magic in Galveston. Together these three ships will carry more than 600,000 passengers annually from Texas — more than any other cruise line.
Special thanks to Carnival Cruise Line for inviting me to Galveston for this special event on board Carnival Freedom with Operation Homefront. All opinions are my own.