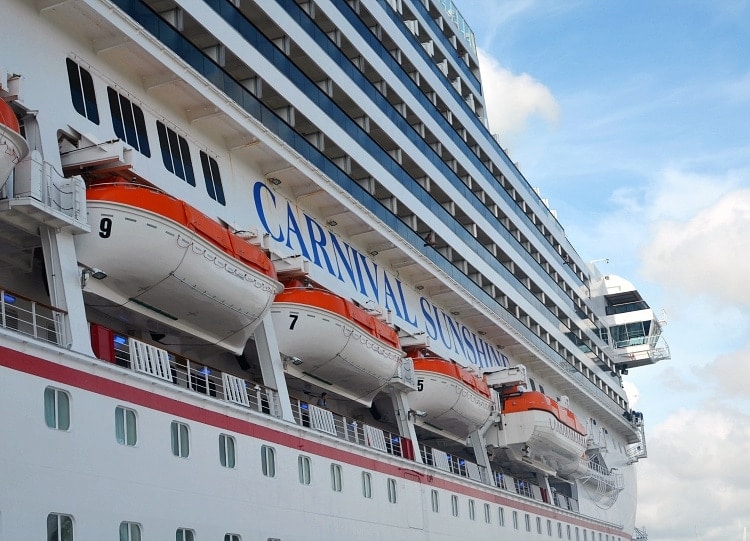 I'm often asked what my favorite Carnival ship is, and my answer is usually a combination including Carnival Breeze, Carnival Magic, Carnival Liberty, Carnival Dream and Carnival Sunshine. But on my recent cruise on the inaugural sailing of Carnival Sunshine from Port Canaveral, I made the announcement (to my husband anyway) that Carnival Sunshine had officially taken the #1 spot.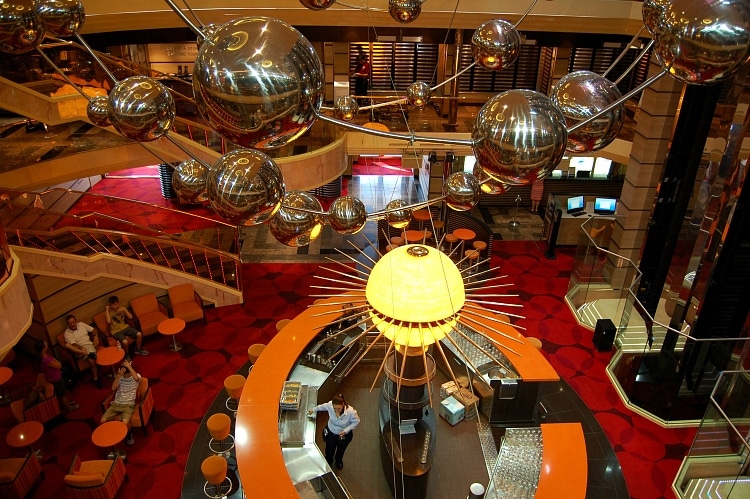 That's a bold statement because there's something to love about every Carnival ship, but somehow Carnival Sunshine seems to capture everything— She's the perfect size … has ALL the Fun Ship 2.0 innovations … and now sails from one of the easiest ports to get in and out of, Port Canaveral.
What Makes Port Canaveral So Great?
It's literally a hop, skip and a jump from Orlando. So you've got Walt Disney World, Universal Orlando and all of the other area theme parks and attractions to potentially add on to your vacation. Typically MCO (Orlando International Airport) is inexpensive to fly to/from in connection with other major airports. Port Canaveral is extremely organized and has embarkation and debarkation down to a science — I've never had a negative experience when sailing from the Space Coast.
And Carnival Sunshine?
I've been on board Carnival Sunshine on three separate occasions. You would think that each time the experience would lessen, but the opposite has been true. I love Carnival Sunshine more each time I sail her. On our most recent cruise to the Bahamas, I was (once again) overwhelmed with the amazing dining experience my husband and I had at Ji Ji Asian Kitchen. People think I'm kidding when I say that this restaurant is one of the best on land or sea, and its reason alone to book a cruise on Carnival Sunshine … but I'm totally not! It IS that good, and the pork belly alone is worth a cruise!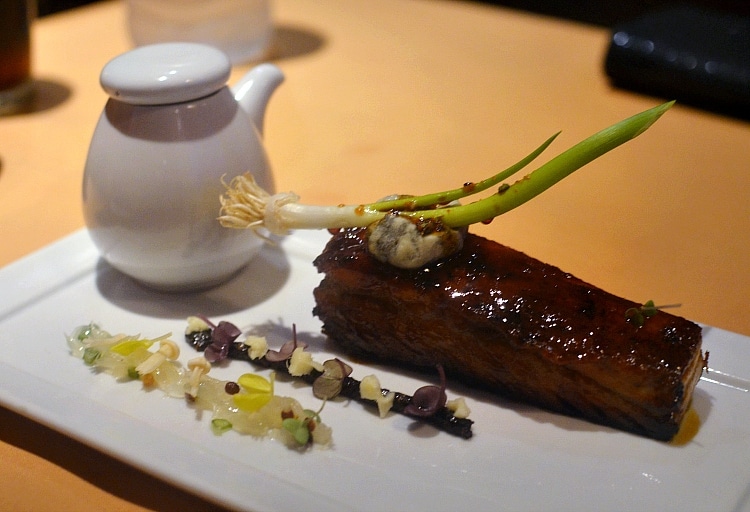 And don't get me started on Alchemy Bar … seriously one of the best bars with the most skilled mixologists at sea. You'll never have a bad drink there.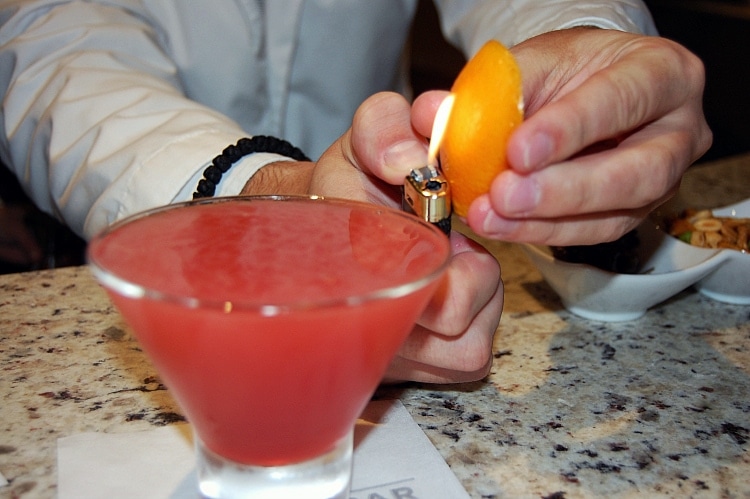 My daughter is equally impressed with Camp Carnival on the Carnival Sunshine. Even at 9 — almost 10 — years old, she still begs me to let her go to kids camps nightly. Then when it's time to pick her up, she begs me to stay later. It's our nightly routine. I love that she's having fun and meeting friends in a safe and secure environment, which means I can relax and have a good time with my husband.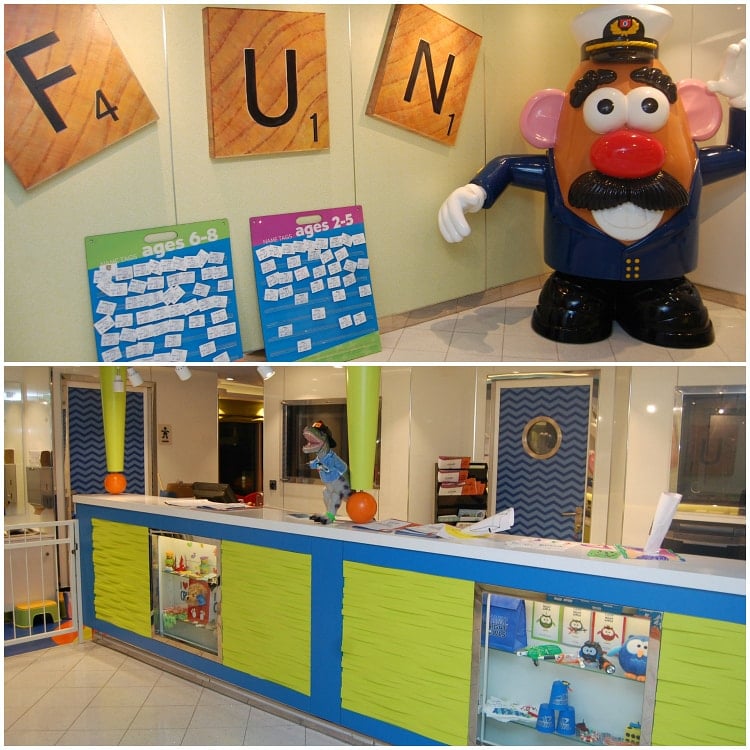 Family-friendly features include the super cool Carnival WaterWorks and SportsSquare. My family loves taking turns racing each other on Speedway Splash, dual side-by-side 235-foot-long slides that record each rider's race time. We're also fond of Hasbro, The Game Show, where you literally step into a game show competition with giant sized versions of Hasbro games, like Connect 4 Basketball and Sorry! Sliders. I honestly believe it's impossible to not have fun on this ship!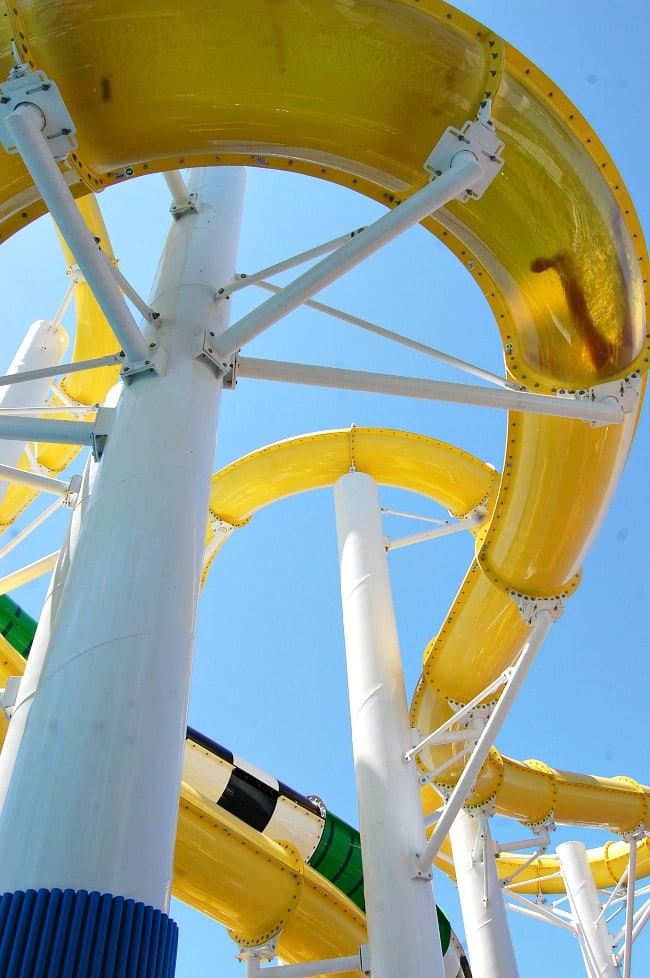 Since returning home, I don't think I've stopped talking to friends and family about the great time we had on our 2-day cruise. I've been trying to figure out how I can get my entire family — mom, aunts' and sister's family — on the Carnival Sunshine for my grandmother's 90th birthday later this year. Even with multi-generations spanning a wide age gap, I'm confident Carnival Sunshine would have something for everyone!
Carnival Sunshine Itineraries from Port Canaveral
Carnival Sunshine will operate three different five-day eastern Caribbean sailings departing Sundays and featuring calls at Key West, Nassau, and Freeport; Nassau and Grand Turk; or Nassau, Half Moon Cay and Freeport.
Port-intensive seven-day cruises depart Saturdays to the eastern Caribbean and call at Nassau, St. Thomas, San Juan and Grand Turk, while week-long western Caribbean trips depart Saturdays and call at Cozumel, Belize, Mahogany Bay (Isla Roatan); and Costa Maya.
Two different eight-day eastern Caribbean cruises depart Fridays or Saturdays, and call at Grand Turk, San Juan, St. Thomas and St. Maarten; or Grand Turk, St. Thomas, Tortola and St. Maarten. Eight-day southern Caribbean sailings depart Fridays or Saturdays and include Curaçao, Aruba and Grand Turk.
Have you ever cruised from Port Canaveral?
Special thanks to Carnival Cruise Lines for inviting my family on the Carnival Sunshine 2-day inaugural cruise from Port Canaveral. All opinions are my own.