Continuing from my first post, Christmas at Disney World - Day 1
On to Day 2 - All day at Epcot and nighttime Osborne Specticle of Dancing Lights at Disney Hollywood Studios.
Epcot is our favorite park so it was no surprise we went back for a second day to visit the World Showcase and take in a few rides.
We ended up getting there later than expected so we first had lunch in Germany, a yummy bratwurst with sauerkraut.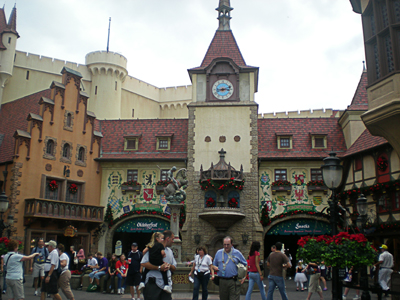 We finally bought something we have been talking about for years...a pickle ornament for our tree!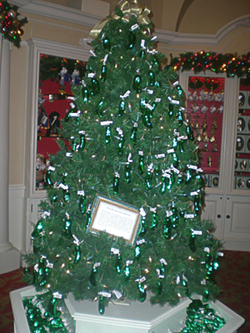 After visiting the rest of the World Showcase we waited in line for Soarin' (line said 70 minutes wait, but we only waited 25) and then headed over to Test Track (dd's favorite ride) to use our fastpasses.
Video of Test Track Ride...my daughter is so cute at the end 🙂
By this time it was almost 5:00pm, so we ended with a quick ride on Spaceship Earth and went over to Disney Hollywood Studios.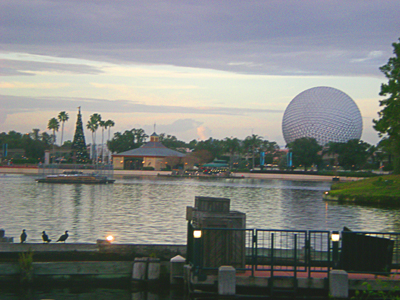 We arrived at DHS before the 6pm show of the Osborne Specticle of Lights. This is another highlight of our trip, and one of the main reasons we like to come for a visit over Christmas.
On our way to the backlot area I noticed the sign for the NEW American Idol Experience that is opening soon. I can't wait!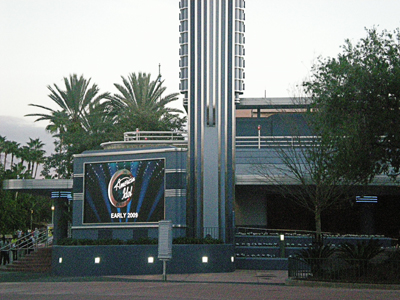 Now on the the lights! Here is a video to give you a taste of the dancing lights...
It is absolutely amazing to see all the lights in person, truly beautiful. We also love the "snow" that falls after the performance.
There were tons of people viewing the lights that night and it took awhile to get through the crowds. We only had about and hour and a half left so we waited (the whole time) to do our new favorite attraction, Toy Story Mania. I just love the theming of this "ride" (Its really a 3D game where you move around in cars from 1 game to the next).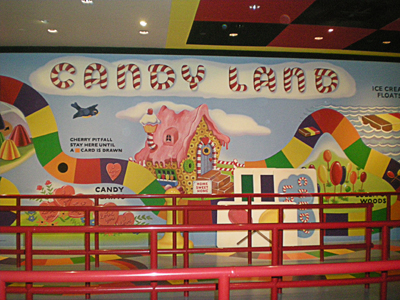 I thought I dd pretty good, but I still lost to Dh...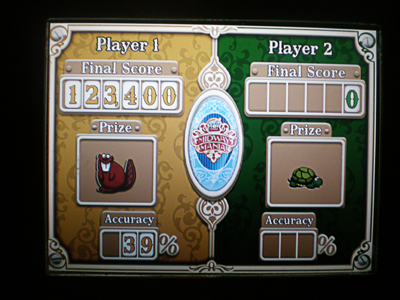 After that it was 8pm and the park was closing. We went back to Pop Century and ordered a whole cheese pizza (which was delicious) to eat in our room. This is one of the best bargains for food at the resort. For only $13.99 we got a whole large cheese pizza that we shared with plenty leftover.
Next up Day 3 - Downtown Disney, Meetup with Santa