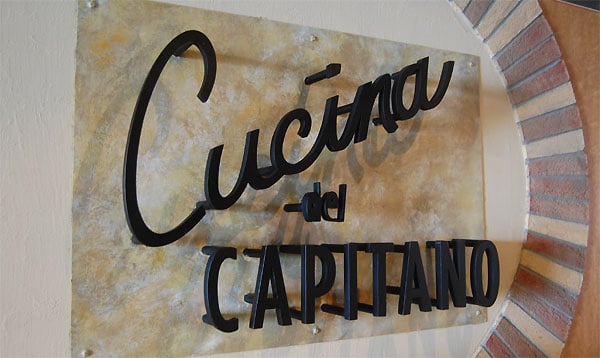 Cucina del Capitano –the Captain's Kitchen—is just one of Carnival's new concepts found on the Carnival Magic. This specialty restaurant pays tribute to the cruise line's rich Italian heritage by serving family-style favorites, with many of the recipes inspired by the Captains' childhoods in Italy.
Even though portions are large enough to be shared, everyone is encouraged to order their own –different-- appetizer, entrée and dessert—making the dinner a true family affair where everyone can have a little taste of everything.
Being that this was my first experience at Cucina del Capitano, I ordered an additional appetizer to get a few extra pictures of the offerings. I can honestly say every single item on the menu looked delicious and I had a hard time ordering just a few items. While you may be tempted to order more, I assure you that the portions are HUGE.
For starters, my dining companion, Nancy, and I ordered Antipasti, Fried Calamari, and by the recommendation of the server, Fried Risotto Balls.
Antipasti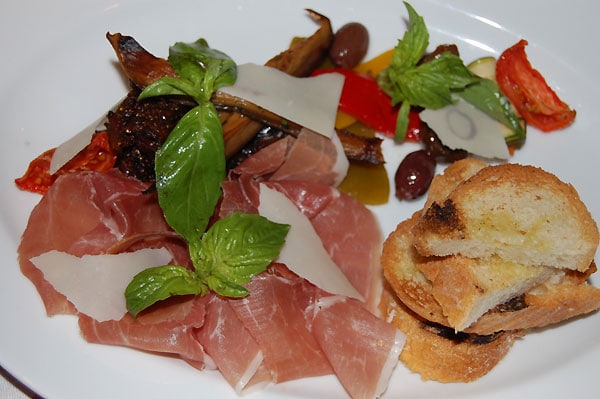 Il Capitano's Signature Arancini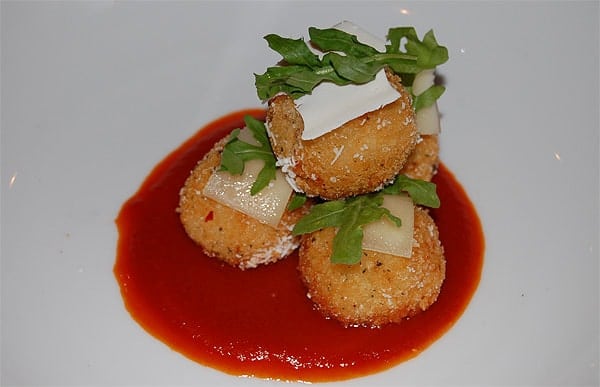 Calamari Fritti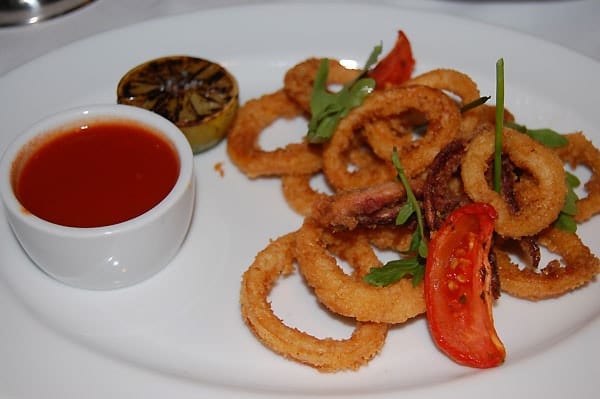 The Antipasti was good, the Calamari was great and the Risotto Balls were amazing! We originally chose another appetizer because the thought of fried rice balls didn't seem very appealing, but it was denoted as one of the Captain's favorites so we had to try it. The risotto balls were extremely moist, having the consistency and flavor of fried cheese instead of rice. Really yummy!
For our entrees, we both went with two of the Captain's Favorites: For myself, Spaghetti Carbonara and for Nancy, Braised Short Ribs.
Spaghetti Carbonara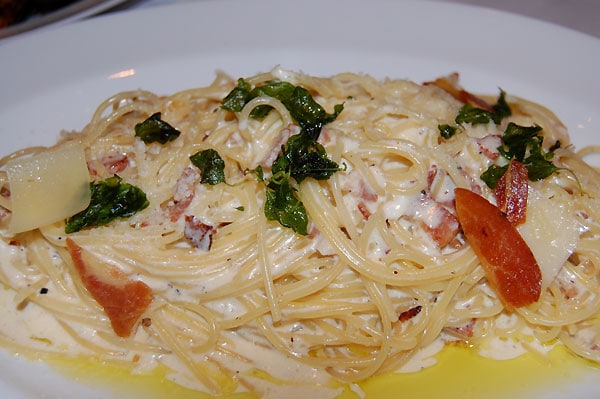 Brasato Al Barolo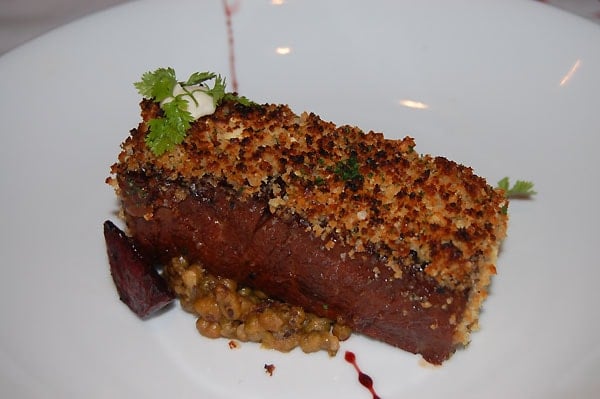 The portion of Spaghetti Carbonara was so massive, it could have fed a small army. I took three bites, proclaimed it to be delizioso, and then fell into a carb coma. The dish was so big and so rich that I just couldn't make a dent in it. Luckily, I like to share and we swapped bites of each other's entrées. The Braised Short Ribs, again, were very decadent and delicious.
Of course, somehow we saved room for dessert.
I was excited to see Cannoli and Tiramisu—so that's what we ordered.
Sicilian Cannoli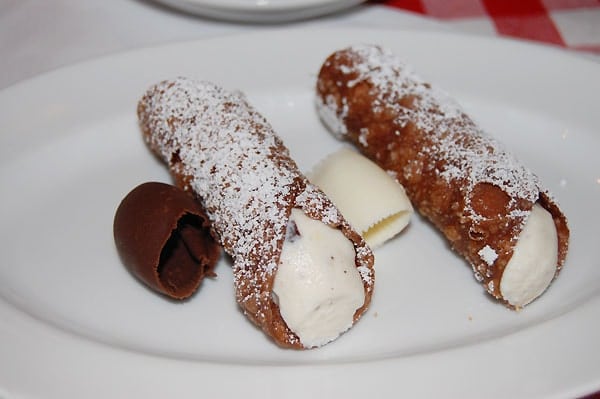 Magic Tiramisu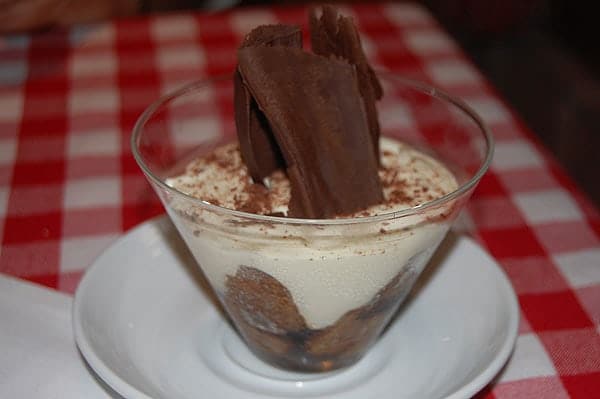 The big disappointment for me for the night was the Cannoli. It just wasn't right. The pastry shells were a little too hard, and the cream was on the gritty side, lacking a sweet flavor. I'm betting it was an isolated incident, because everything else we enjoyed that evening was wonderful—including the Tiramisu. I was too full to order anything else, but be assured that if you don't like something that is served to you, Carnival will happily bring you another selection. The wait staff at Cucina del Capitano was extremely friendly, attentive and notably good looking 😉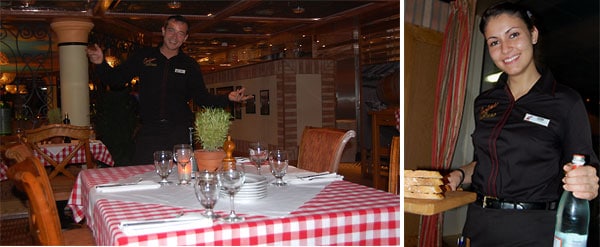 For this fabulous dining experience there is an additional fee of $12 for adults and $5 for children. Looking back, this is quite a bargain for the quality and quantity of food--judging by the amount of people in the dining room, Cucina del Capitano it is very popular, so you will want to make reservations early in your cruise.
Special thanks to Carnival Cruise Lines for hosting my cruise aboard the Carnival Magic.