Learn about the Cultural and Animal Programs available to resort guests and visitors at Disney's Animal Kingdom Lodge.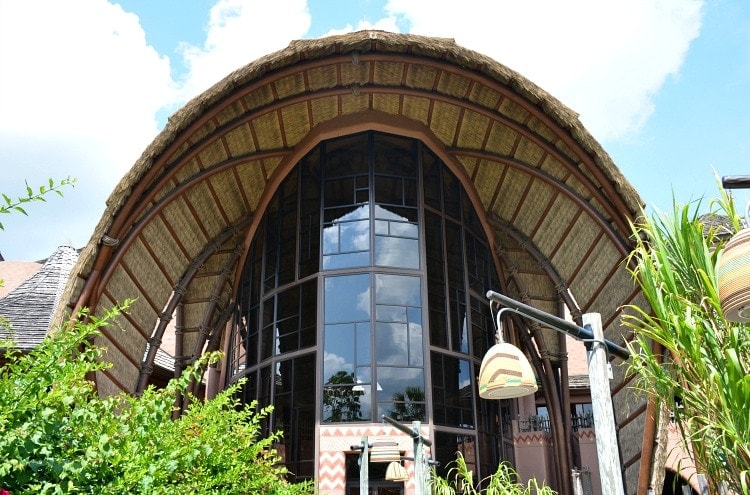 If you're planning a Walt Disney World vacation and you're not staying at Disney's Animal Kingdom Lodge, or the connecting Kidani Village, schedule in a detour to explore one of the most spectacular resorts on property.
Yes, I know it might sound odd to visit a resort you're not actually staying at, but Disney's Animal Kingdom Lodge and Kidani Village is a destination in itself. Guests and non-guests have access to amazing restaurants, cultural activities and animal programs that are held daily on the 74-acre property.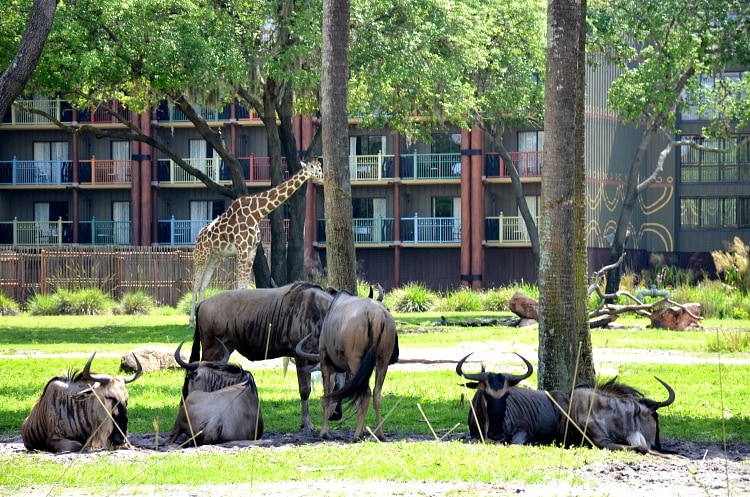 Animal Operations Manager Greg Peccie shared some of the ongoing activities that are taking place at both resorts.
Here are just a few of the cultural, culinary and animal programs you can participate in during your visit to Disney's Animal Kingdom Lodge and Kidani Village.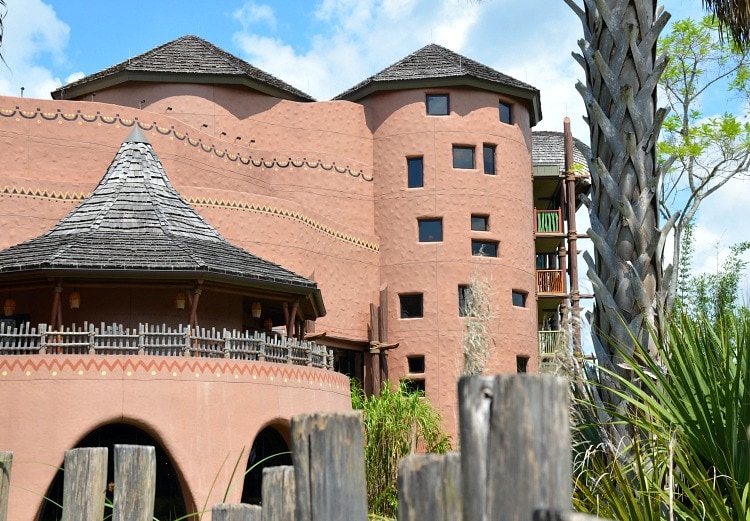 Cultural Immersion
African-Inspired, Disney Designed — Take a tour led by one of our Cultural Representatives to learn the story behind the design of Disney's Animal Kingdom Lodge.
Music of the Savanna — Play African instruments and learn our role in the circle of life.
African Journey — Listen to Cultural Representatives' personal stories about life in Africa.
Culinary Exploration
Dine with Animal Specialists – An "Untamed" Lunch at Sanaa — Interact with an animal expert while enjoying a four-course dining experience.
Wine Tasting — Take a journey through the wine regions of South Africa and sample some unique flavors that will delight your palate.
Culinary Tour — Join one AKL's Cultural Representatives as they take you on a tour, sharing history and cuisine of African-inspired restaurants, Boma - Flavors of Africa followed by Jiko The Cooking Place.
Animal Programs and Wildlife Discoveries
Animal Enrichment — Help Animal Experts as they prepare and present interactive objects to the animals on the Savanna.
Wanyama Safari — Experience an afternoon drive through the savannas and a family style dinner with your fellow adventurers at Jiko–The Cooking Place.
Night Safari — Join one of the Animal Programs Cast Members on a nighttime African Game Drive through the savannas. All Guests will have use of night vision goggles to make the most of their viewing experience.
Altogether, approximately 200 mammals and birds populate the nearly 45-acre area planted to replicate an African savanna.
Guests of Disney's Animal Kingdom Lodge and Kidani Village can view the creatures from their resort balconies or from several viewing points — including a landscaped rock outcropping — the Arusha Rock kopje — 24 hours a day.
Sunset Savanna, Uzima Savanna, Arusha Savanna and Pembe Savanna each offer a spectacular view of wildlife.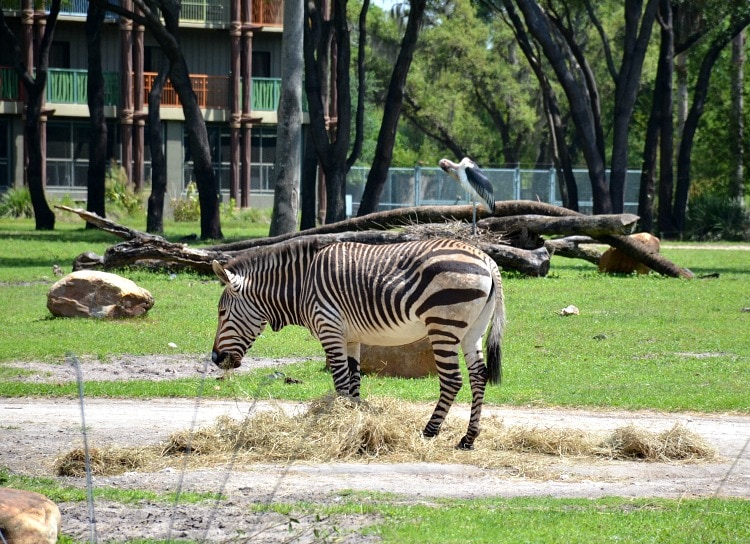 If you want to make a date out of one of the fine dining options at Disney's Animal Kingdom Lodge and Kidani Village (or take advantage of that wine tasting!), the resort has on-site childcare at Simba's Clubhouse for kids 3 to 12 years of age.
For more information about Disney's Animal Kingdom Lodge and Kidani Village visit: www.disneyworld.disney.go.com/resorts/animal-kingdom-lodge