For quite a few months Mommy Musings has been been really looking forward to our family trip to New Orleans. Honestly, we all have! NOLA is one of our favorite cities.  We make lists of new places we want to see and ESPECIALLY new places that we want to eat. Top of our list has been "Dat Dog", a funky eatery and bar that only serves hot dogs and fries.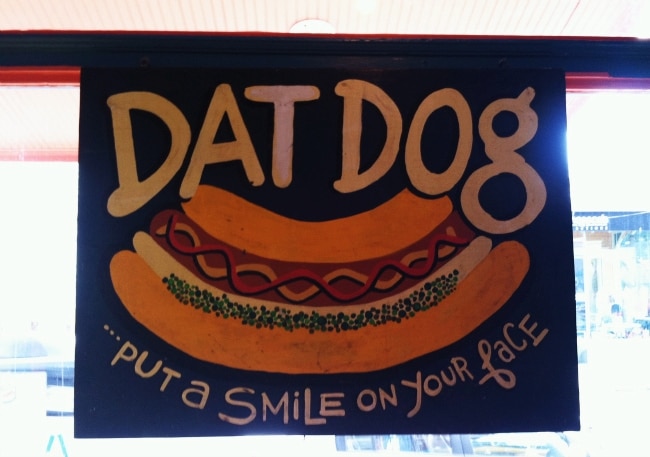 I always get a little nervous when the words funky or eclectic are used to describe anything involving a bar or restaurant. Usually it means the food stinks, the service is sub par and they're hoping you won't notice... "Hey look, we got crazy stuff on the walls and all of our meals are served in hats... Aren't we cool?!"
We ended up making our way down to Magazine St. to find find "Dat Dog" and try it for ourselves. Keep in mind Magazine St. is the hip part of town. Not a lot of tourists, very cool, very fun and very local. Not what most people are looking for when they head to NOLA! We walk in and are automatically met with, "Hey, How are you. Come on in." -- this is about 3pm on a Wednesday, not really high time, but all the employees are still upbeat and personable. We walk up to the counter and are met with a menu consisting of traditional pork and beef dogs, dogs made with Guinness, alligator dogs, duck dogs and even turducken dogs!!! I started to get a little excited. They have over 20 fresh toppings you can add on at no extra price, or you can do the Chef's Choice. This is where you order the dog of your choice and then trust the Chef to design that dog just for you... Brilliance!!!
Mommy Musings ordered a Chef's Choice all beef dog and I ordered the "Bacon Werewolf"... so good it will make you howl and that's no joke! We also partook in their cheese, bacon and ranch fries (Amazing).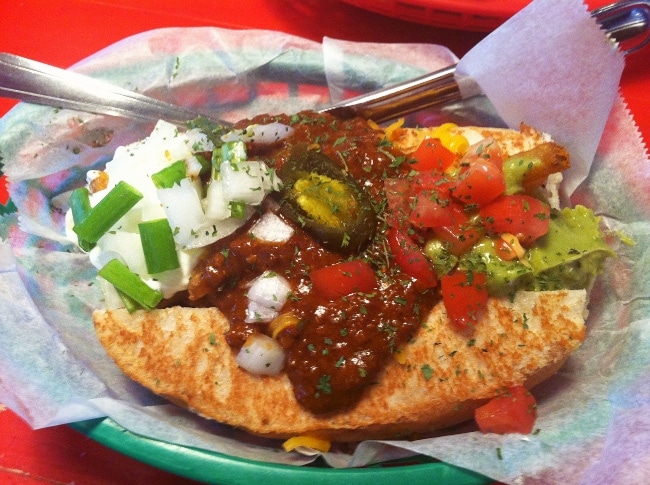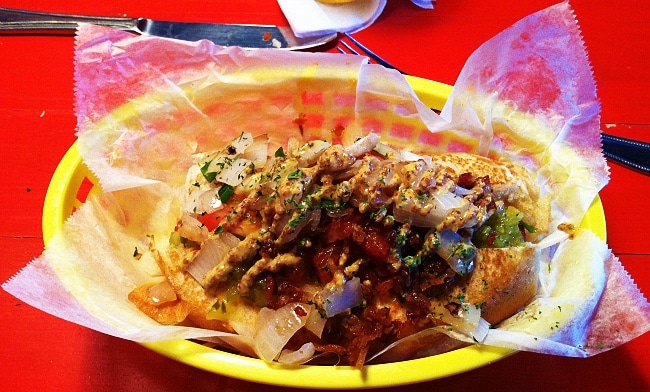 The Chef's Choice dog came out loaded with french fries, sour cream, guacamole, chili, onions and jalapenos... UNBELIEVABLE!!!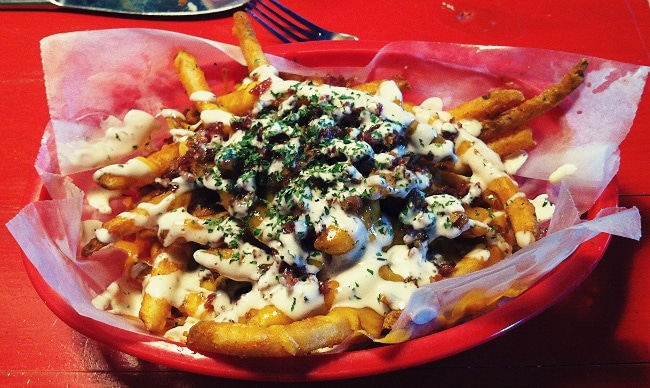 They have over 50 beers to choose from and they also infuse their own vodka with a daily mix of fresh fruits. It's kid friendly and has both indoor seating and a huge patio area. The staff is friendly, funky and very knowledgeable, so don't hesitate to ask questions. Take note that Dat Dog is cash only, however there is an ATM machine inside the restaurant.
Do yourself a favor, the next time you're in New Orleans put "Dat Dog" on the top of your must eat list. It's one of the best hot dogs you will  put in your mouth...EVER!!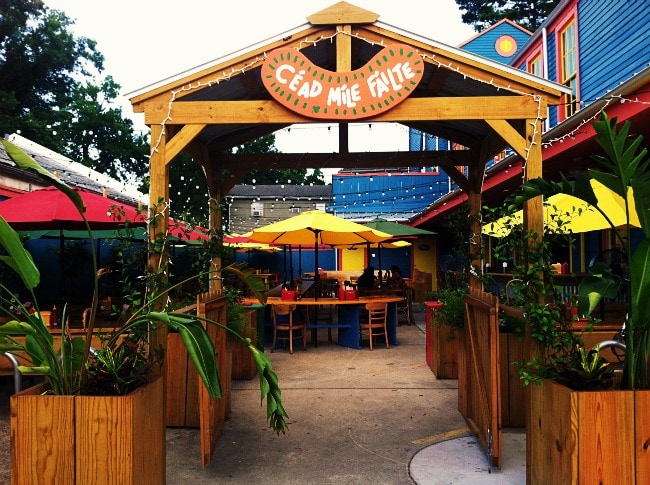 Dat Dog Magazine Street
3336 Magazine St.
New Orleans, LA
Phone: 504-324-2226