I attended the Disney Dream Christening, along with my family, as part of the Disney Dream Christening Cruise. The event was held on January 19, 2011 in Port Canaveral, Florida. The event kicked off a 2-day media cruise.
The Christening of Disney Cruise Line's newest ship, Disney Dream, was everything I could have ever imagined. This was by far the biggest and best media event I have ever attended.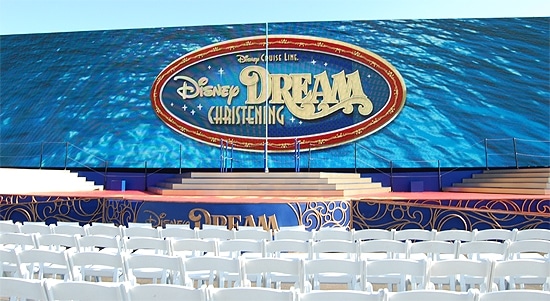 Disney made every possible effort to make this a grand affair. There was singing, dancing, and just about every Disney character made an appearance- no one was missing this special day! It was so overwhelming that I couldn't help but shed a tear. Disney does that to me every time...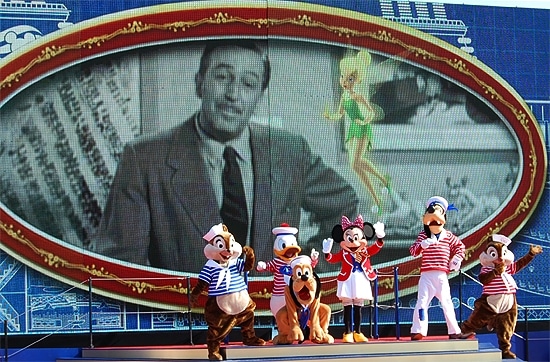 It was over 4 years ago that the Disney Dream was first announced. It was amazing to see the culmination of passion and hard work that went into the ship.
When I first saw the Disney Dream I was pretty much in awe. The ship was so much bigger than I imagined. I have cruised many times, but this was the newest and biggest ship I have ever been on.
Bob Iger--President and CEO of The Walt Disney Company-- said a few words...and then it was showtime!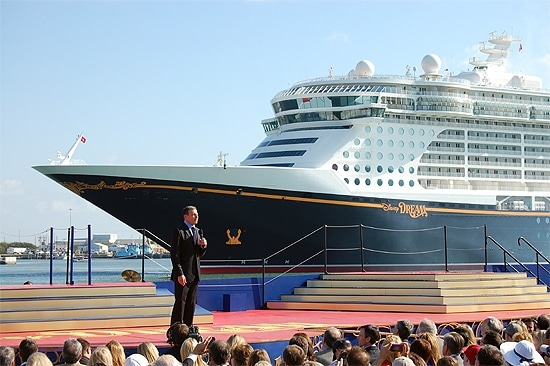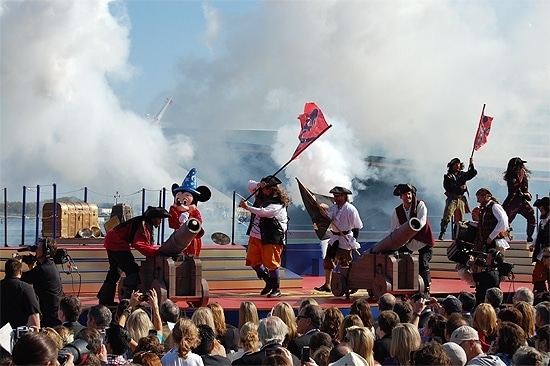 Jennifer Hudson was announced as the Godmother of the Disney Dream. A little know fact, J-Hud actually got her start a year before American Idol as a singer on the Disney Wonder. I think the selection was perfectly fitting as  it shows dreams really do come true.
By the way, how great does she look??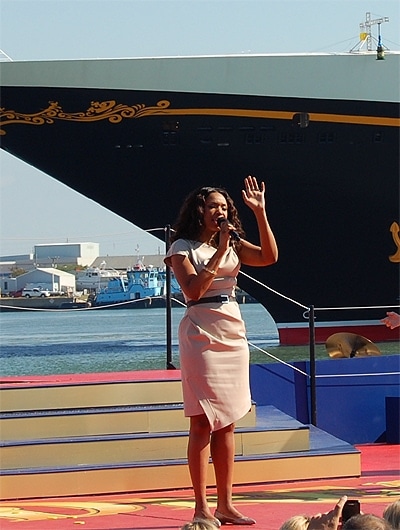 To Christen the new ship, a 16-foot bottle of champagne (filled with dreams of adventure, fantasy, friendship and romance) was lifted by helicopter to the bow of the Dream. With a wave of a magic wand, the ship was Christened and officially part of the Disney fleet.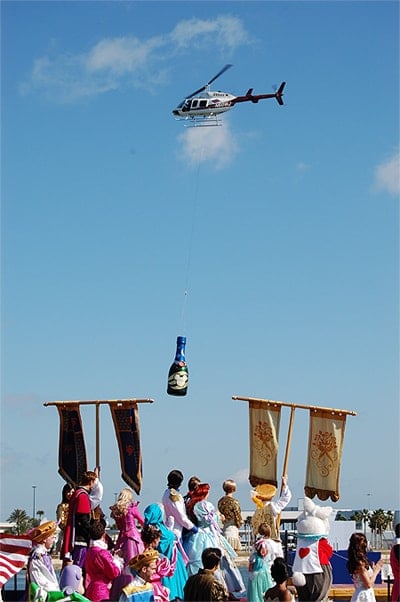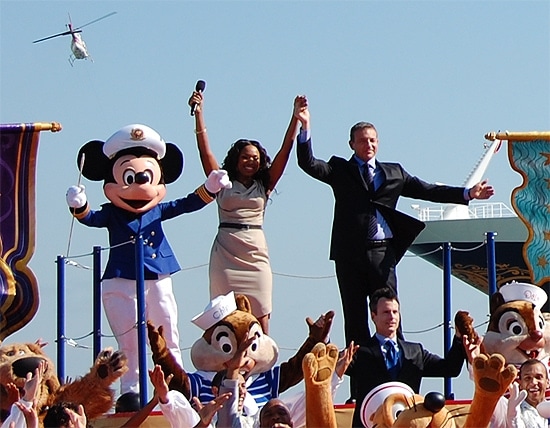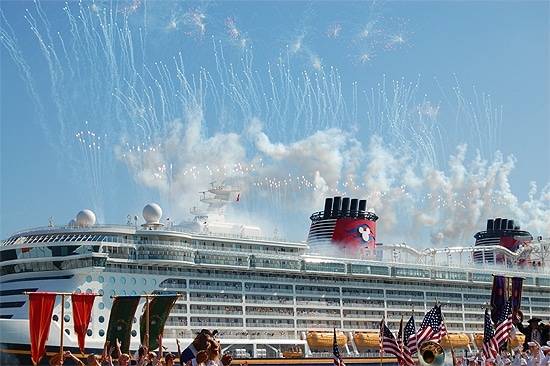 And then, my adventure on the Disney Dream began...
I was invited, along with my family, to attend the Disney Dream Christening Cruise. Most expenses were paid. All opinions are my own.