One of the new water features on the Disney Fantasy is the AquaLab -- an 1,800 sq. ft. water play zone for families.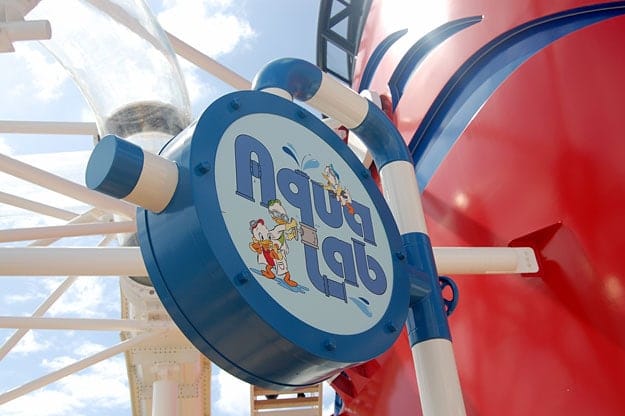 As the story goes, AquaLab was created by Donald Duck's nephews, Huey, Dewey and Louie, and features a variety of water "experiments" designed to drench the whole family. This new zone is near the entrance of the AquaDuck water coaster, and part of the fun for little ones is pretending that they are controlling the temperature and speed of the ride with all of the cranks and knobs in the water play area.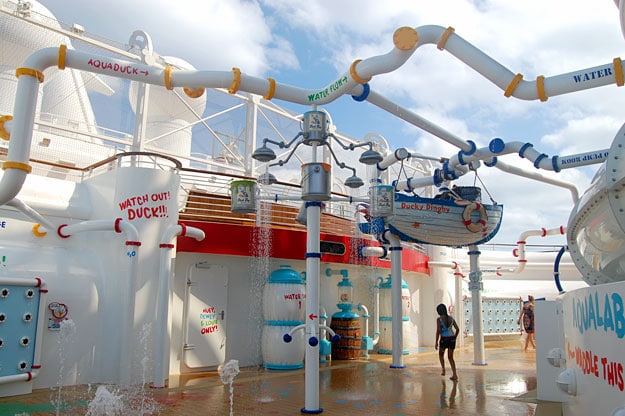 I think the AquaLab is a great addition to the Disney Fantasy because there is an in-between age where kids are too small to ride the AquaDuck, and a little too big for Nemo's Reef -- though there are no specific age limits for either of these spaces, children must be at least 42" to ride the AquaDuck with an adult.
The AquaLab is a great way to cool off after a hot day in port or at sea. Families can roam the area together, playing with water jets and sprays.  Overhead, there are "dump bucket" features ensuring everyone gets wet!
Here are some pictures of the AquaLab from our recent Disney Fantasy cruise: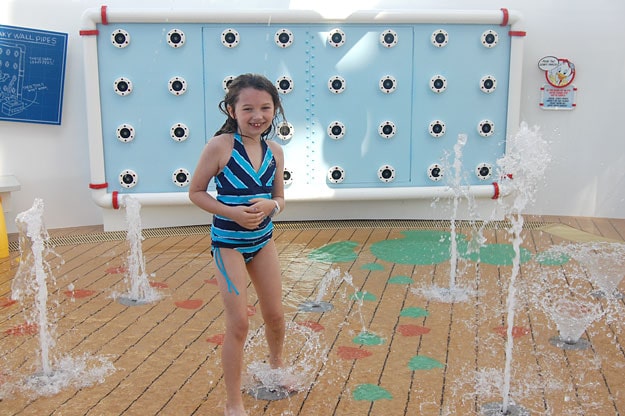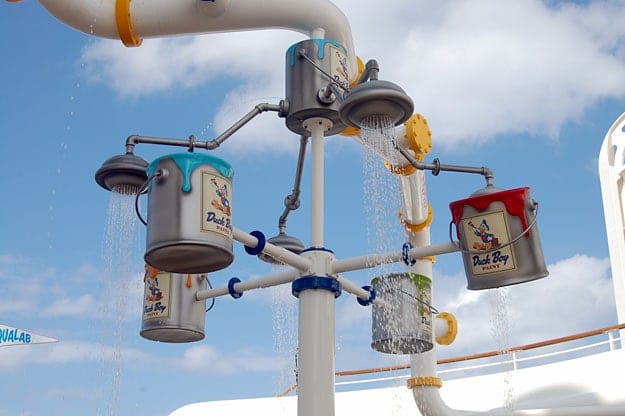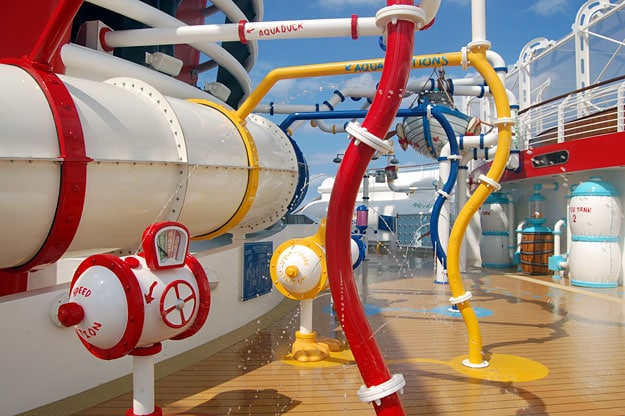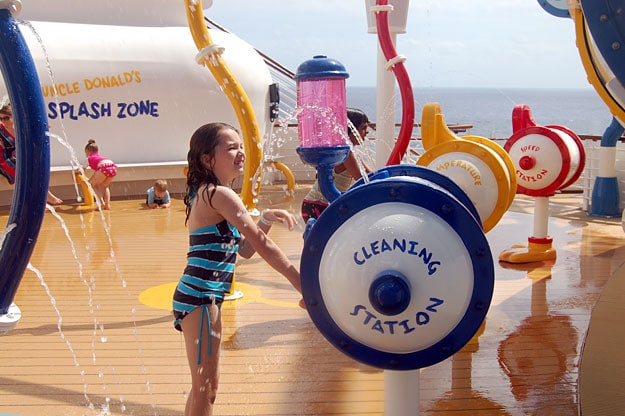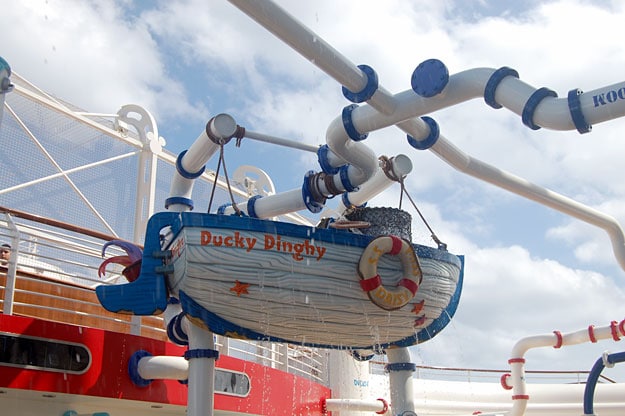 Special thanks to Disney Cruise Line for hosting my family on the Disney Fantasy Inaugural Media Preview Cruise. All opinions are my own.