The It's A Small World Nursery on the Disney Dream accommodates babies and toddlers from 3 months to 3 years. The nursery is an additional charge and reservations must be made in advance, either online before your cruise or if space permits, during open house on embarkation day. Due to the size and age of the children, space is extremely limited. Currently, it is $6 per hour for the first child and $5 per hour for the second.
The nursery is bright and inviting. Parents have a space to check their child in and meet with counselors. Here, they can also peek on their child throughout the day without disturbing them through a one-way window. Hours of operation vary, however, during our cruise the nursery was open until 1:00am.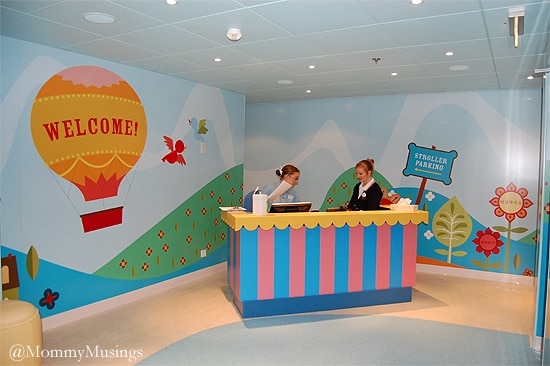 The main play continues the "It's A Small World" theme, with interactive horns and wheels to keep children busy. There's even a boat that "floats" on the soft-surface floor.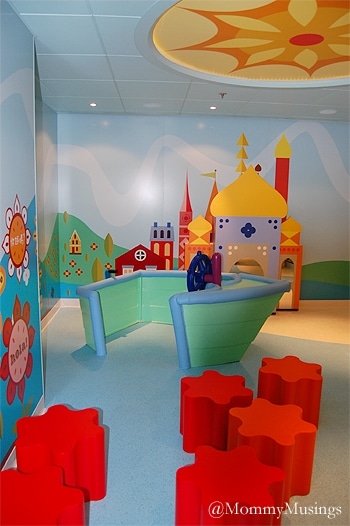 Kid-sized tables with crafts, books and games.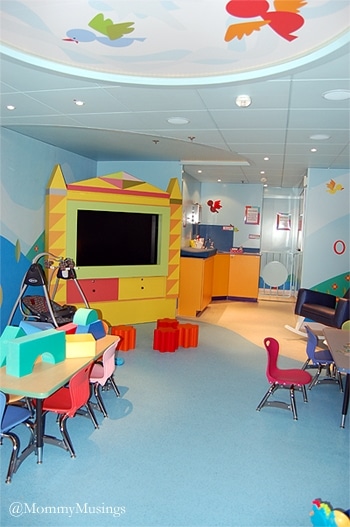 Age appropriate toys and books line the walls.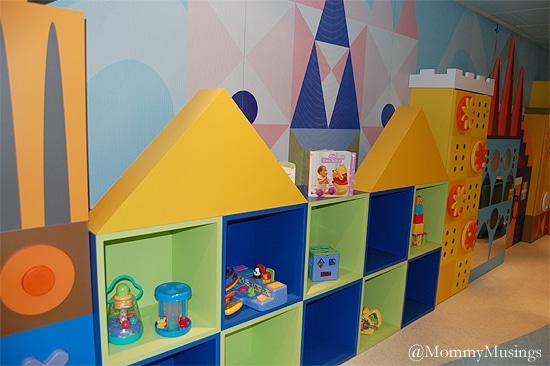 Baby changing area. Parents should bring baby food, formula, milk, bottles, diapers, wipes  and a change of clothing.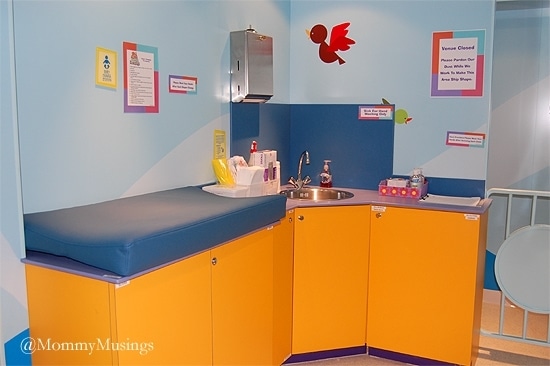 A separate, quiet area for naps.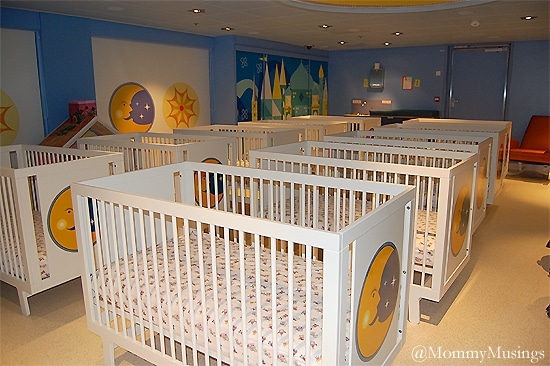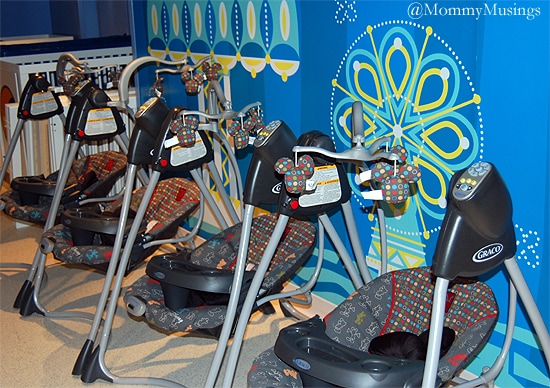 As with all kids clubs on the Disney Dream, parents are notified by wave phone if their child needs them.
I was invited as media on the Disney Dream Christening Cruise. All opinions are my own.