This year, more than ever, Disney World is about value and how you can have a great vacation even on a budget.
Over the course of 4 days I got the opportunity to see first hand every class of accommodations that Disney has to offer from the smallest family to a Grand Gathering.
Plus for the year of 2009, Disney has a new theme "What will you Celebrate?" where your vacation isn't just a vacation...it's a celebration!
I'll cover everything I got to see and do at the most magical place on Earth!
Arrival-
My family and I stayed at Disney's Saratoga Springs Resort and Spa, which is a Disney Vacation Club Resort.
Of all our travels to Disney World, we have never stayed at a DVC, so I was super excited when I found out this was where we were staying. My family of 3 stayed in a 1 bedroom villa which can comfortably sleep 5.
The most awesome feature in the 1 bedroom (and up) villas in the Disney Vacation Club is that they have full kitchens!!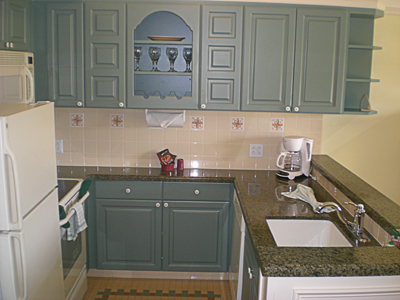 and Washer & Dryers!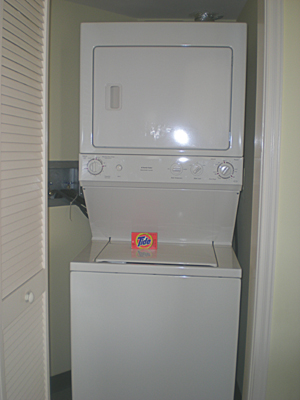 and a King sized bed!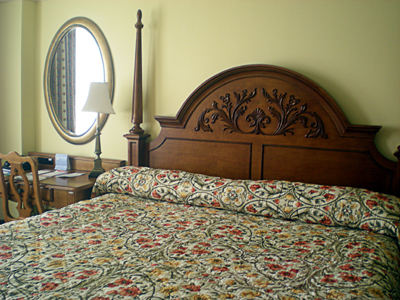 and balcony! Does it not get any better?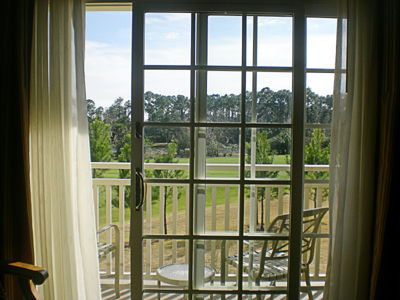 Yes it does! Jacuzzi tub!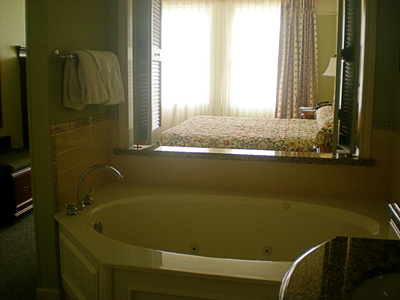 and a separate living area with pull out couch for the kid(s)!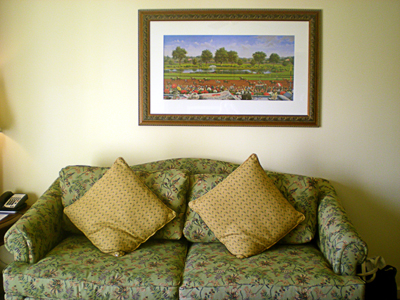 I was in Disney Resort Heaven!
But it got even better!
TREATS FROM MICKEY!!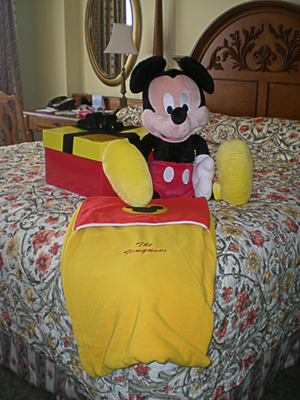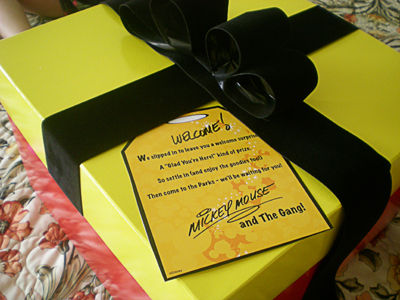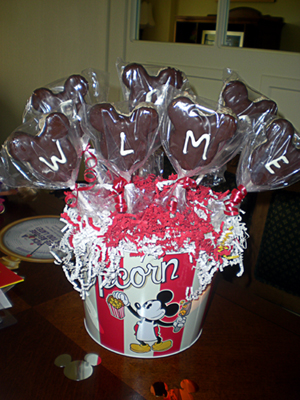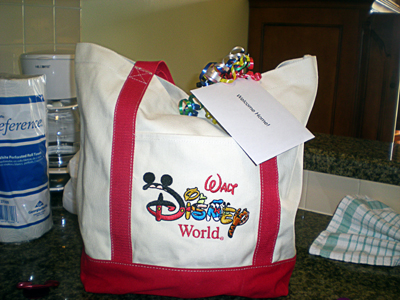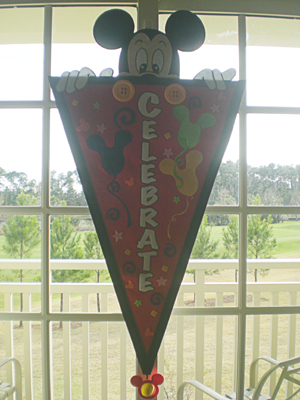 Everything was off to a great start until I didn't hear from my Disney Rep to take me around my first tour.
Luckily those people at Disney are right on top of things and Charles came to my rescue.  We were off to tour the new Disney Vacation Resorts - Disney's Animal Kingdom Villas & Contemporary Bay Lake Towers.
First up Animal Kingdom Villas-
Studio - Studios sleep up to 4 people with a queen size bed and a full pull out sofa, Wet bar, small refrigerator, microwave, coffeemaker and porch or balcony with views of the Savanna - real animals here.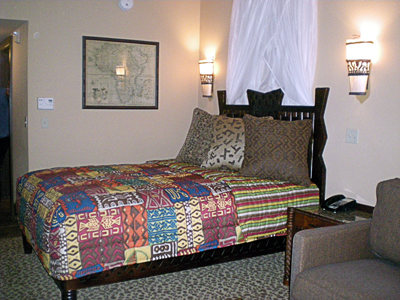 1 Bedroom Villa - Sleeps up to 5 with King sized bed with queen sofa bed, full kitchen, laundry area, and balcony or porch - again, with views of real animals! Giraffes, zebras...How cool would it be to wake up to that each morning?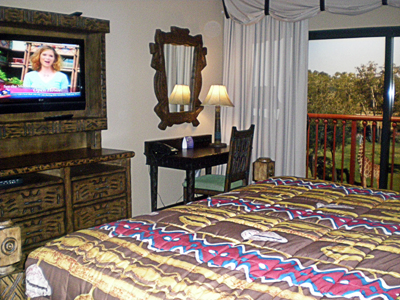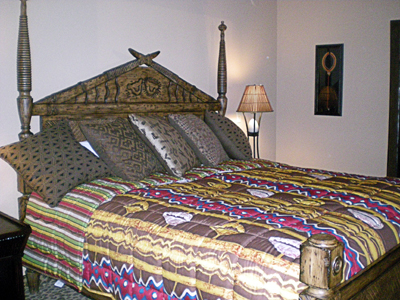 this is where I met Penny Pincher! She's a BRASH mom (Bargain Reconnaissance And Savings Hunters)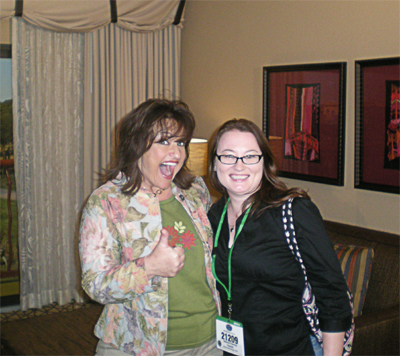 then it was off to the Contemporary Bay Lake Towers which are totally sweet with their Magic Kingdom Views...
Studio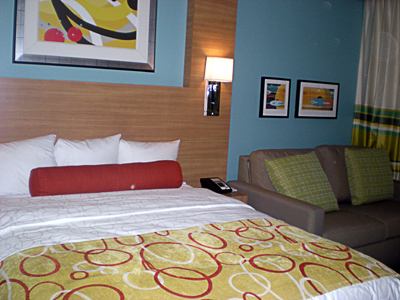 All Studios have a wet bar area with mini fridge, microwave, and sink.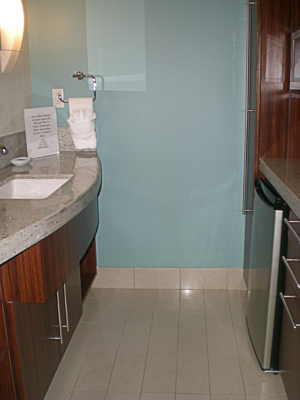 Studio Bath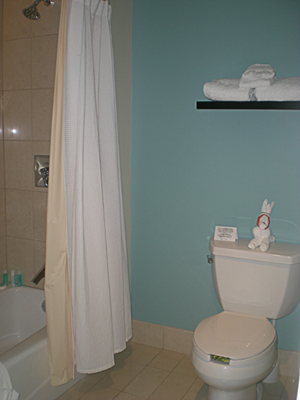 1 Bedroom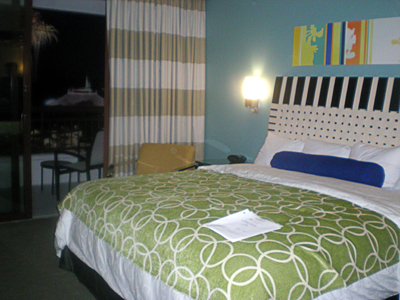 Bathroom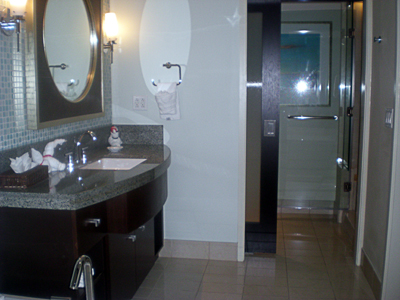 the full kitchen - Where I spotted the other BRASH Mom, Val Eugenio (she's a Value Genie-us) 😉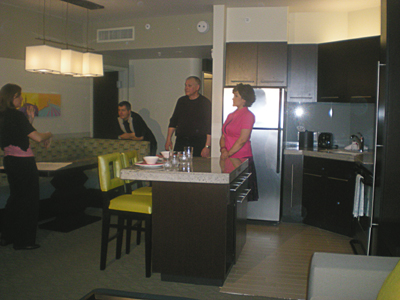 and then Charles was nice enough to take me to the California Grill at the Contemporary, one of signature Disney restaurants I have not been.
It was Delish!
Here is a little hint if you can't get reservations to the California Grill and have a smaller party- Seating in the bar/lounge area is first come first serve. We only waited about 10 minutes to get a small window view table (which seated 2) right before the fireworks began at 8pm. PERFECT! Even though is restaurant is suitable for families I think I will take my husband next time, sans daughter, for a drink and appetizers in the lounge. A really nice dining experience with incredible views of the Magic Kingdom.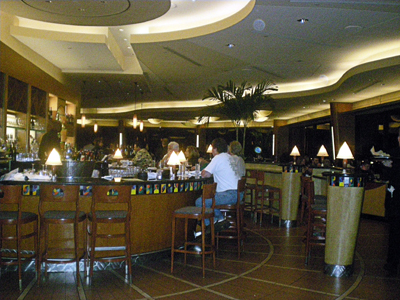 Chef Brian brought us over some special potato and celery soup with sourdough crouton - OMG!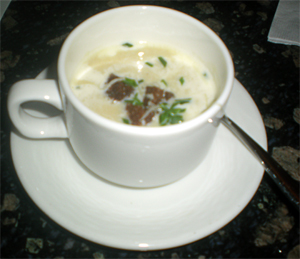 I had  the Spicy Kazan Roll - crab, shrimp, bay scallops, tuna and fireball sauce...yummy!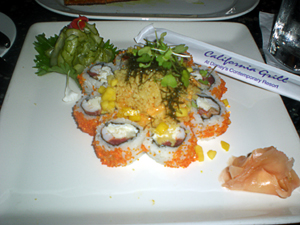 Charles had the Sonoma Goat Cheese Ravioli - with sun-dried tomatoes, pesto, shiitake mushrooms and basil...he said it was amazing as always.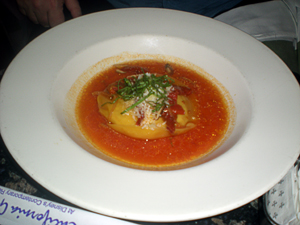 After dinner and fireworks, it was getting late and I had to meet back up with my family (who had a great evening at Disney's Hollywood Studios) for some sleep and an early morning breakfast at The Wave, back at the Contemporary.