Continued from Disney Florida Mom Blogger Mixer.
The first stop on a tour was Disney's Bay Lake Towers.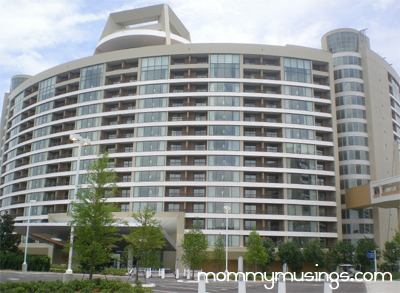 Bay Lake Towers is Disney's newest Vacation Club (DVC). Rooms are also available to rent even if you are not a DVC member.
Today we looked at the 3 bedroom Grand Villa, which was nothing short of AMAZING!
From the moment you step into the lobby, you know this resort is not like any other on Disney property.
Everything is very upscale, clean, and modern. To me this is the deluxe of all Disney deluxe resorts. You can't get better than this as far as location and view.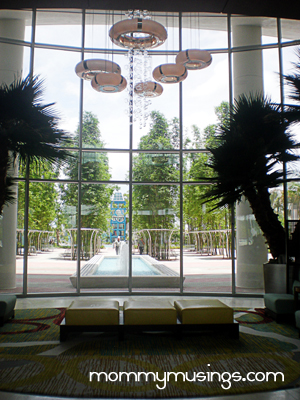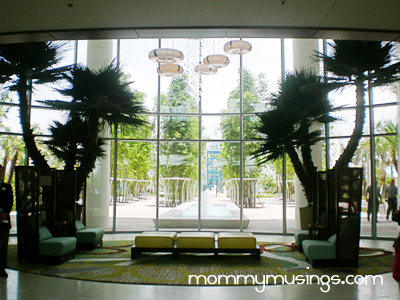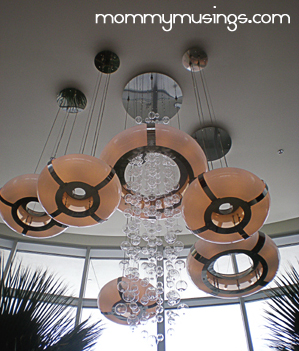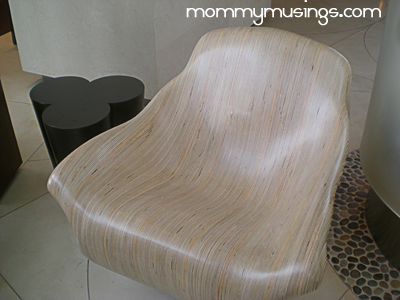 The fountain has some of the first buyers of Bay Lake Towers plated on the sides.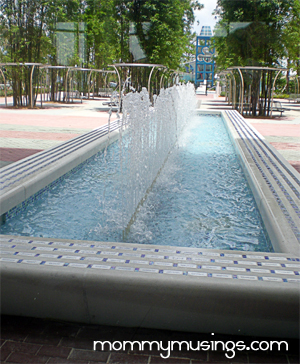 Zero entry Bay Cove Pool with water slide, spa, and kid's zone.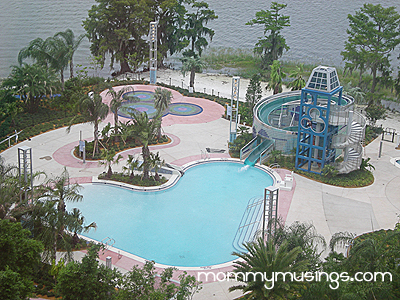 Now for the Grand Villa! The Grand Villa has 3 bedrooms, 4 bathrooms, and 4 balconies with a full kitchen and dining area. This suite can accommodate up to 12 people and runs in the range of $2000 a night. For me this would be one of those once in a lifetimes stays with 11 friends splitting the cost.
Bay Lake Towers also has more economical rooms such as the studios which sleep 4. The cost per night on these is in line with the other Deluxe Disney Resorts.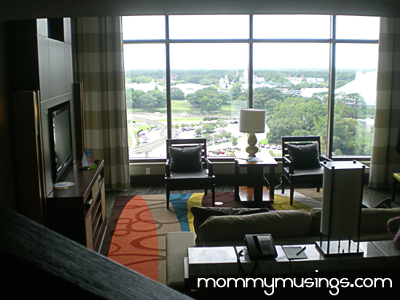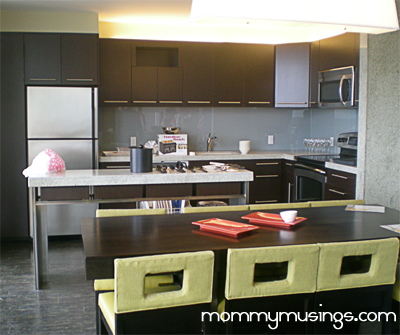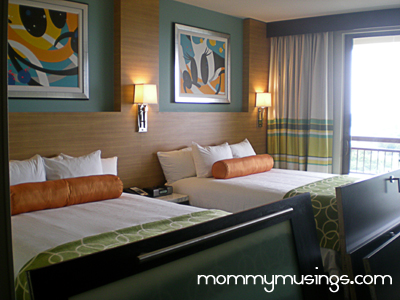 Check out this view! At night you can turn your TV on to a special channel, and the wishes music is piped into your room.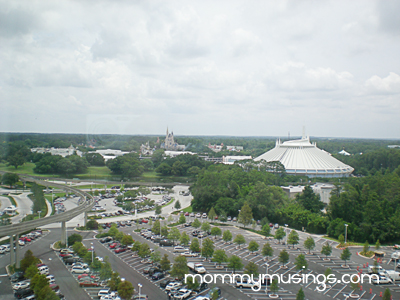 At the very top of Bay Lake Towers is the exclusive Top of the World Lounge, only available to current guests and DVC members.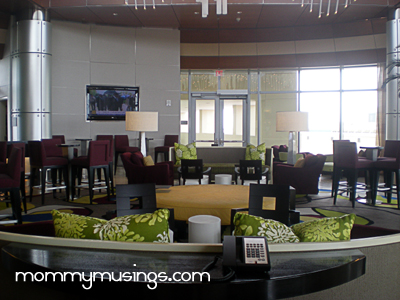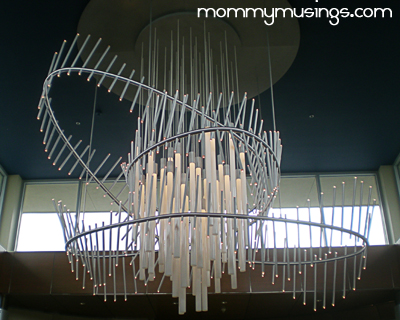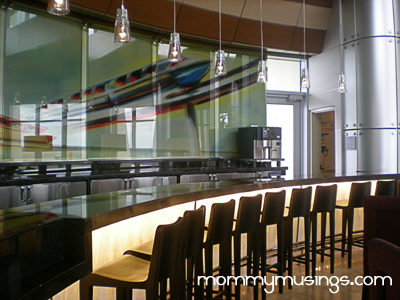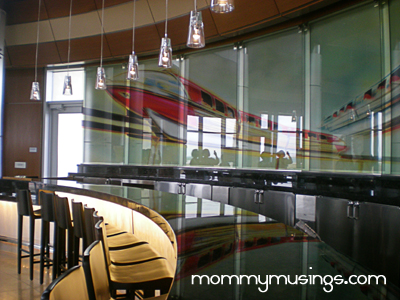 You can currently book Bay Lake Towers now, but the official opening date is not until August 4th, 2009.
Up next, Disney's Treehouse Villas.