There's nothing better after a long day than a hot bath. But instead of reaching for the bubbles, try a new therapy that will not only relax the mind and body, but also work as a detox, by drawing out nasty toxins.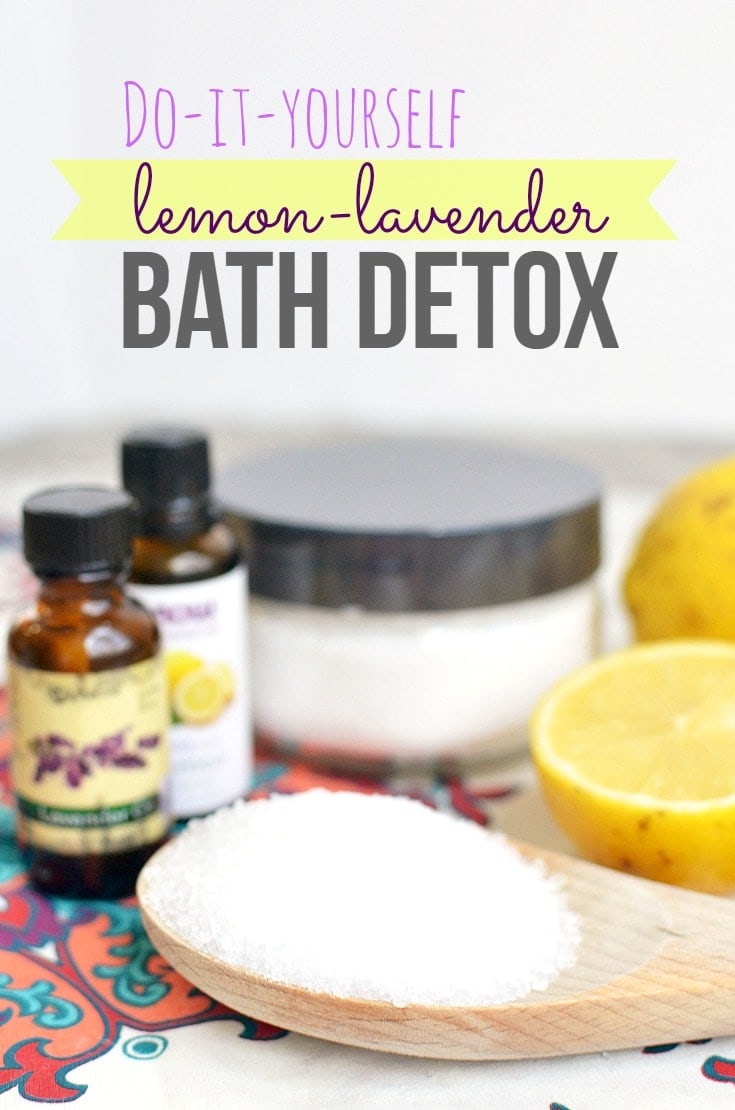 This simple do-it-yourself Lemon-Lavender Bath Detox with Epsom salt takes just seconds to mix, using inexpensive ingredients you may already have on hand.
I made this bath detox with lemon and lavender essential oils because it's a soothing & replenishing combination that reminds me of my time in the South of France. Just add a cup of this bath detox to your next warm bath and soak all your cares away!
Lemon-Lavender Bath Detox Recipe
Items Needed for Bath Detox:
(makes enough for 1 bath, may be doubled or tripled)
1 cup Epsom salt
¼ cup baking soda
5 drops lemon essential oil
5 drops lavender essential oil
Jar with lid
How to Make Epsom Salt Bath Detox:
1. In a small jar (I purchased my jar from the $1 spot at Target, but a mason jar would also work), stir together Epsom salt and baking soda. Add 5 drops of each lemon and lavender essential oils. Stir.
2. Keep in the jar for up to 3 months (great for gift giving!) or add the full amount to warm bath water and soak for at least 20 minutes.
3. Once out of the bath, drink a large glass of water. For maximum benefits, take a bath detox with Epsom salt at least twice a week.