As soon as I read that Bar Harbor, Maine was on the itinerary for Holland America's Canada/New England Discovery cruise, I got a little giddy. Why? Because I could finally (FINALLY!) check off EAT LOBSTER IN MAINE on my bucket list.
My daughter and I started our day with an EPIC adventure at Acadia National Park. The weather was less than stellar; in fact, it was the only day of rain on our week-long cruise. Gloomy skies and, at times, torrential downpours weren't going to stop us though— after our much too quick visit to Acadia we made our way the West St. Cafe for a true lobster lunch.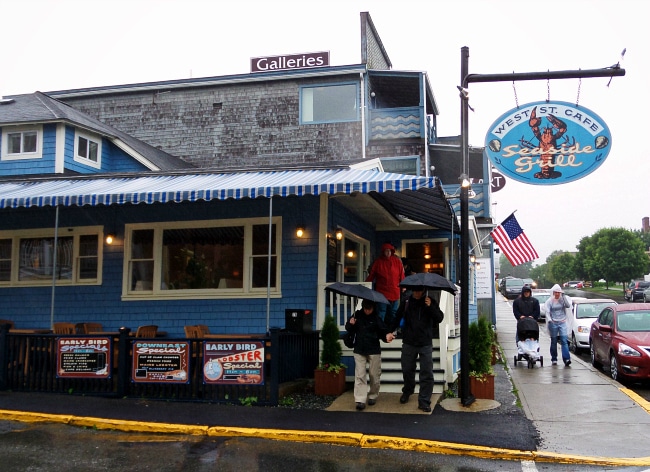 The West St. Cafe gets rave reviews online for their Downeast Special, which comes with a 1 ¼ lb. fresh Maine lobster, a cup of clam chowder, french fries, coleslaw and a slice of blueberry pie. The price is $22.95 for lunch and $24.95 after 6 pm. An incredible value at any time of day!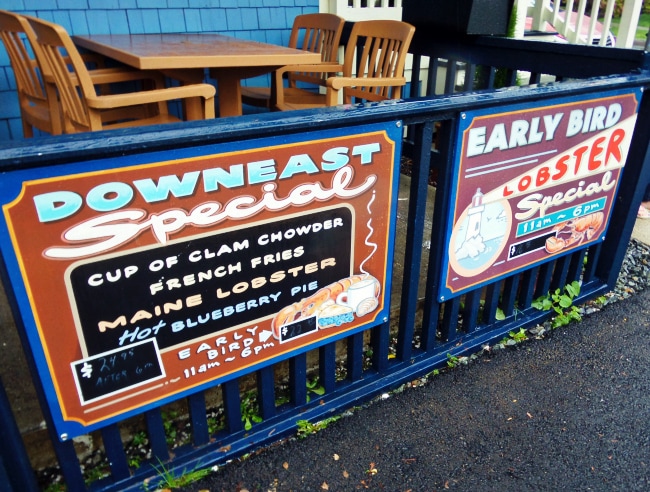 Since it was just my nine-year-old daughter and I dining, we decided to split one Downeast Special and ordered an additional clam chowder. The clam chowder was truly the best I've ever had. We both practically licked the cups clean. Practically.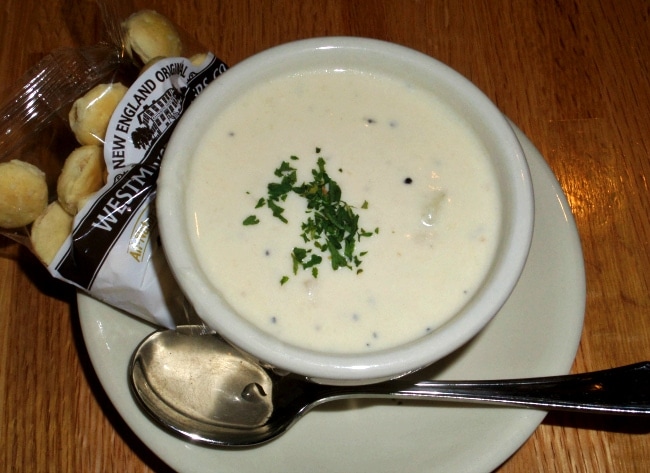 The main attraction (pun intended!) was the Maine lobster. We couldn't resist donning lobster bibs for obligatory photos with our crustacean. When in Maine...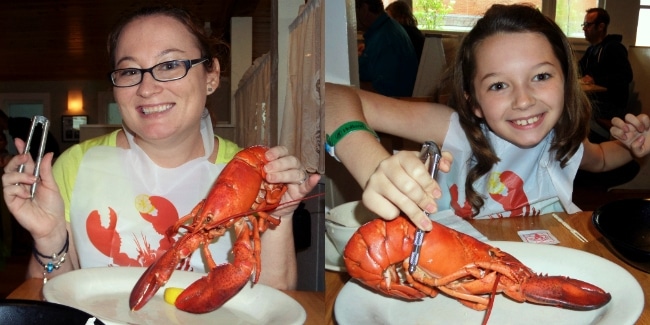 As you can imagine, the lobster was awesome. We dipped each morsel in drawn butter and savored every bite.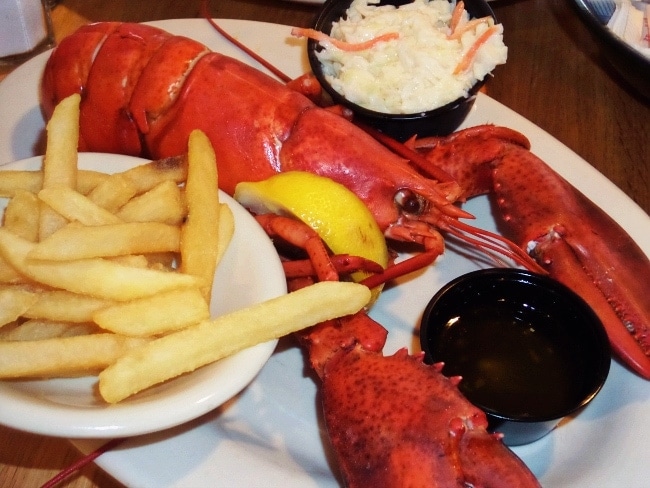 The final course of our Maine feast was a slice of warm blueberry pie, homemade with wild blueberries. My daughter isn't a fan of blueberries, but she devoured this with me. She says she will now only eat blueberries of the Maine variety...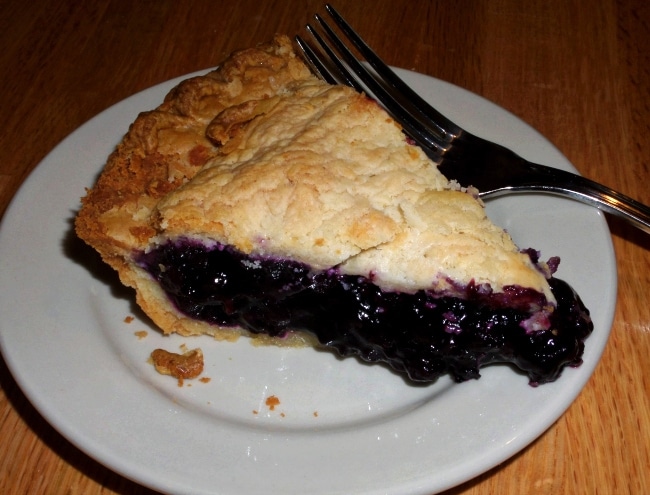 The lobster lunch from West Street Cafe was EXACTLY what I pictured in my mind prior to our trip. The prices are fantastic and the food is worth trekking in the rain for.
If arriving in Bar Harbor by cruise ship, the West St. Cafe is along the waterfront on West street, about a two minute walk from Whale Watch Co., where the tenders are docked.
West Street Cafe (open seasonally)
76 West St.
Bar Harbor, ME 04609
Special thanks to Holland America for inviting MommyMusings.com to attend the Canada/New England Discovery press trip aboard the ms Veendam. Most expenses were covered by the cruise line. All opinions are my own.