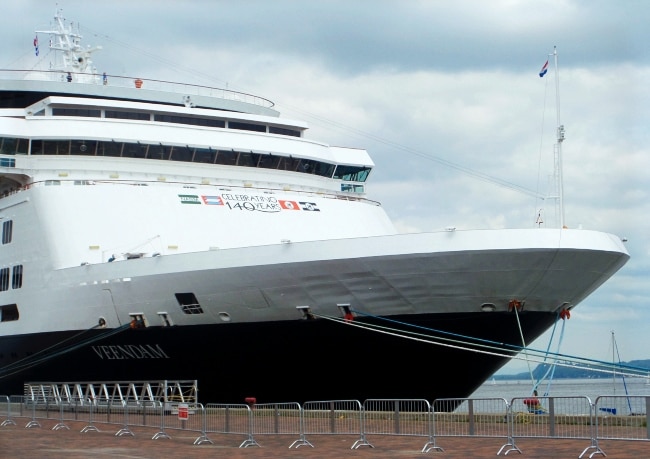 Recently my daughter and I took our first cruise with Holland America Line. Before sailing, we got the impression (from other reviews and forums) that HAL catered more to an older crowd (i.e.: seniors and retirees) – especially on the Canada/New England itinerary, which we were sailing.
Of course this didn't deter our excitement in any way, and we went into the cruise with an open mind.
Our 7-Day Canada/New England Discovery cruise ended up being one of our favorite cruises to date. Not only did I have a fabulous time, but my daughter, who is 9, had an equally positive experience, even making new friends on board that she's kept in touch with off the ship.
Yes, the age demographic on board Holland America is a bit higher than on other lines we've sailed. But, HAL is by no means an "old people's" cruise - actually, it's far from it. We had such a great time that we're hoping to sail Holland America again in Alaska next year.
So what made our cruise so awesome?  It had a lot to do with HAL's on board service and amenities. Even on an older ship – we sailed the ms Veendam from Quebec City to Boston – no detail was spared. The ship was clean, the staff was friendly and efficient, and the food was incredible.
Here are 10 things I love about Holland America and the Veendam:
Stateroom Direct Service – Nothing is worse after a long travel day than getting to your hotel before the room is ready. The same goes for a cruise ship. On all of Holland America's ships, guests have immediate access to their stateroom upon embarkation. It was sooooo nice to be able to drop our carry-on bags in the room and grab a bite to eat before we headed back out to explore Quebec City. Plus one for HAL.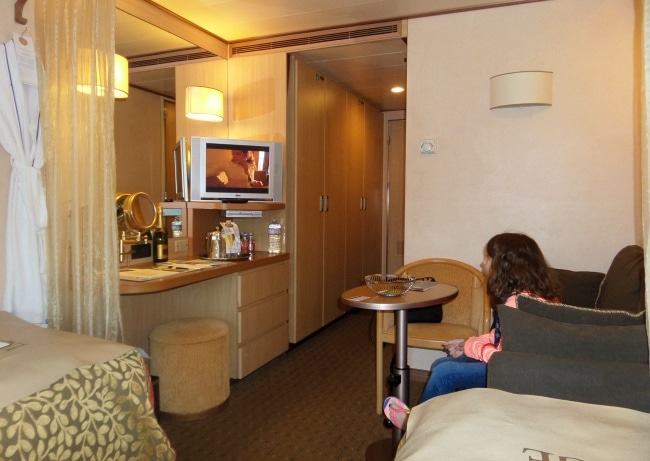 48-Hour Rule – I've been fortunate enough (knock on wood) to not have experienced any type of illness while on board a cruise. However, norovirus outbreaks occasionally happen and it's the first 48-hours that are the most critical in keeping it at bay. Holland America has a "48-Hour Rule" in which all food and drinks in the Lido are served to you by staff at the buffet, rather than serving yourself. I personally think this is a genius move for keeping germs off the ship.
Hand-Washing Machines – Keeping in with cleanliness, Holland America has installed automated hand-washing machines throughout the Lido buffet on the ms Veendam, in addition to the usual hand sanitizer dispensers. My daughter and I enjoyed using these machines before and after every meal in Lido—the warm water spray is like a mini massage for your hands 🙂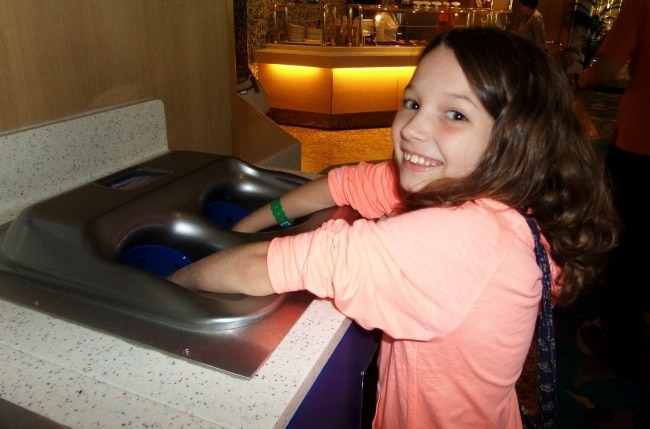 Room Service Full Breakfast Menu – Complimentary room service is always a great feature, but Holland America goes above and beyond the typical continental fare by offering hot entrees for breakfast, including eggs and omelets with ham, bacon or sausage. Another perk is that you can order room service for breakfast on debarkation day (aka the morning you get off the ship).
Culinary Council – The Holland America Culinary Council is a team of top chefs from around the world who have come up with signature dishes that are offered in the dining venues on all of HAL's ships. Each night in the dining room a new chef is featured with their entrée. I ordered off the Culinary Council menu from the very first evening and I was hooked – each dish was fresh and unique … and there was no extra charge! The food in the dining room and Lido were excellent every day and night.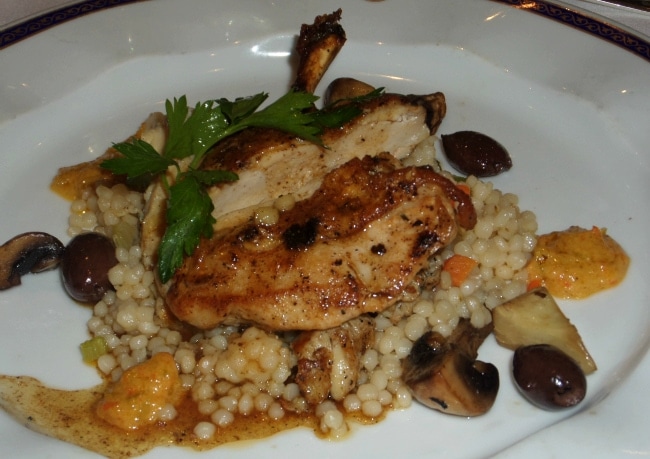 Bath Tubs in Stateroom – Ocean-view staterooms and above include a bathtub with a shower, which is a great feature for families. The bathtub may be a little too small for an adult, but it's the perfect size for kids. Disney is the only other line that I have sailed with this feature.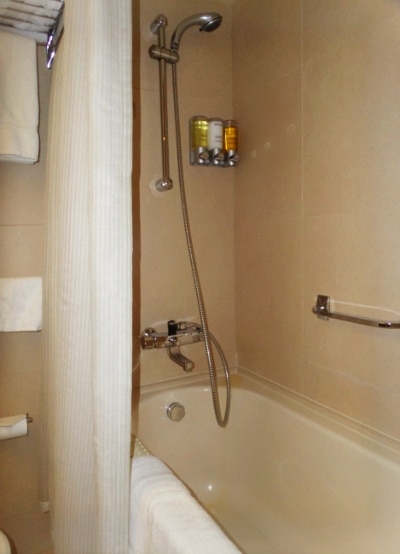 Club HAL – Holland America may not have the biggest kids' club at sea, but they do an excellent job with the space available. I let me daughter decide if she wanted to participate in the youth programs and after one visit, she didn't want to leave. The staff was truly wonderful; planning a theme for each evening of the cruise. My daughter still talks about "spy night" and the obstacle course they built. Club Hal offers complimentary (supervised) activities throughout the day for kids 3-12 until 10:00pm. The children are separated by age groups with "Kids" 3-7 in one area and "Tweens" 8-12 in another. Teens 13-17 can enjoy The Loft and The Oasis spaces (unsupervised).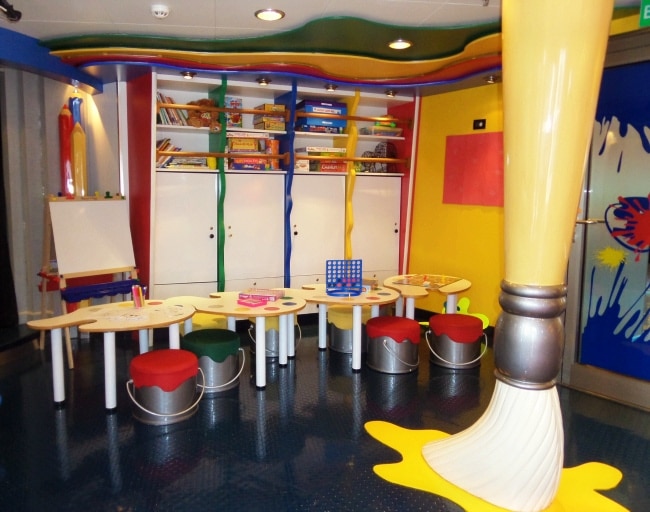 Pool with Retractable Roof – One of the coolest features on the Veendam is the pool with retractable roof – so no matter what the weather, anyone can use the pool and hot tubs. While I didn't have a chance to go swimming, my daughter swam nearly every day with the friends she had made at Club HAL. The main pool is large enough to accommodate both children and adults, with lots of deck chairs and a nearby pool bar. It was rainy a few days during our cruise so it was fun to see the roof in action.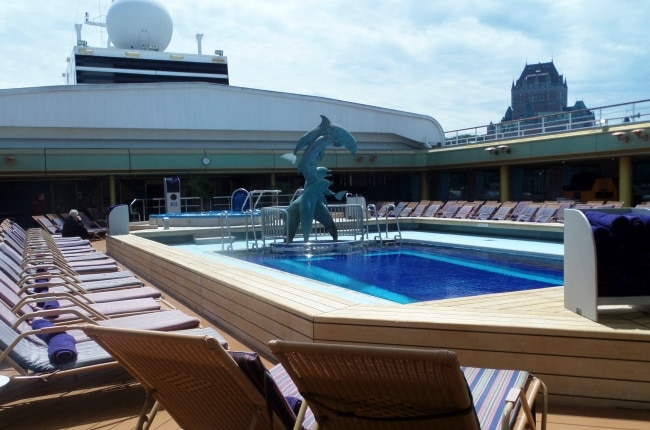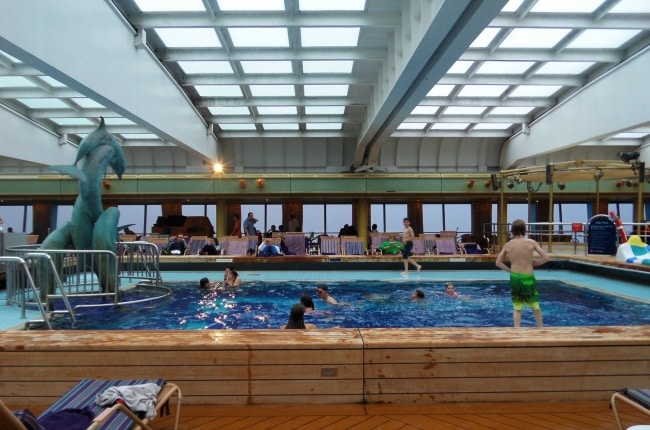 Pinnacle Grill & Le Cirque – All of the food on Holland America is really good, but there are two dinners that are not to be missed: Pinnacle Grill and "An Evening at Le Cirque" in the Pinnacle Grill. Yes, you need to dine at the same venue twice, and there is an additional charge, but ... IT IS SO WORTH IT! The Pinnacle Grill offers Double R Ranch Beef and fresh seafood in an elegant setting. The steaks are really the star here and they're as good, if not better, than any high-end steak house on land. The Pinnacle Grill is an extra $25 per person (worth every penny!).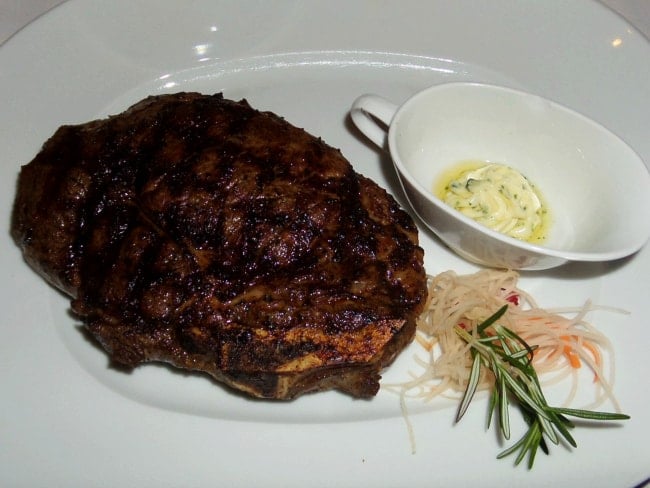 On almost every voyage, for at least one night, The Pinnacle Grill is transformed into "An evening at Le Cirque" -- after the famous (and super pricey) restaurant in New York City. From the linens to the plates, the whimsical eatery is re-created to replicate an authentic Le Cirque dining experience. If you're a foodie, "An evening at Le Cirque" is not to be missed! The four-course menu includes offerings and wine selections from Le Cirque's menu (don't skip Lobster Salad 'Le Cirque'), starting with an amuse bouche on genuine Le Cirque china. I love how the experience and the food is completely different than anything else on board, plus it's chance to dine at a James Beard Award-winning restaurant. "An Evening at Le Cirque" is $39 without wine and $59 with wine pairings, per person.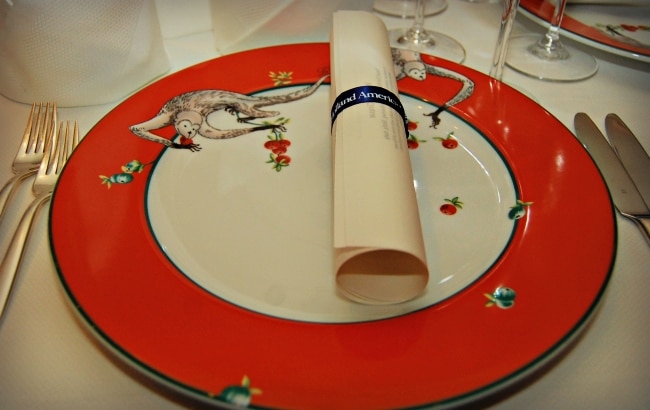 Dancing with the Stars at Sea - Holland America has partnered with the hit ABC show "Dancing with the Stars" and is featuring Dancing with the Stars: At Sea on select sailings. We were lucky enough to be on a DWTS at Sea cruise and even as noobies to the show, we loved all of the extra programs, including dance classes, meet and greets with the stars, and stage productions with costumes and dances from the show. The dance pros/stars on our cruise were Chelsie Hightower and Mark Ballas and Shawn Johnson (Olympic gold-medal gymnast) and Joey Fatone (NSYNC).