As I'm busy clearing the clutter out of my life, it occurred to me that I am doing more work than I need to. I've been too liberal with my daughter and her weekly chores, and as the New Year begins, I need to restructure our current system of 'getting things done' around the house.
This year I'm trying out a new rewards-based chore system. Because if there's one thing my daughter loves its money ...or Pokemon cards or Internet time! I had a set of Kids Chore & Rewards Charts made so I could print them and post on the refrigerator as needed. This chore system is based on activities (AKA chores), which earn points that can be redeemed for rewards of their choosing.
FREE Printable Kids Chore & Rewards Chart

How I'm using Chore Charts
My daughter is 10, so she will have daily responsibilities in addition to activities that earn rewards. For instance, on the weekly chores chart I will add 'pick up your room' as a daily task that doesn't earn any reward. It will be a requirement, and I will mark it as such.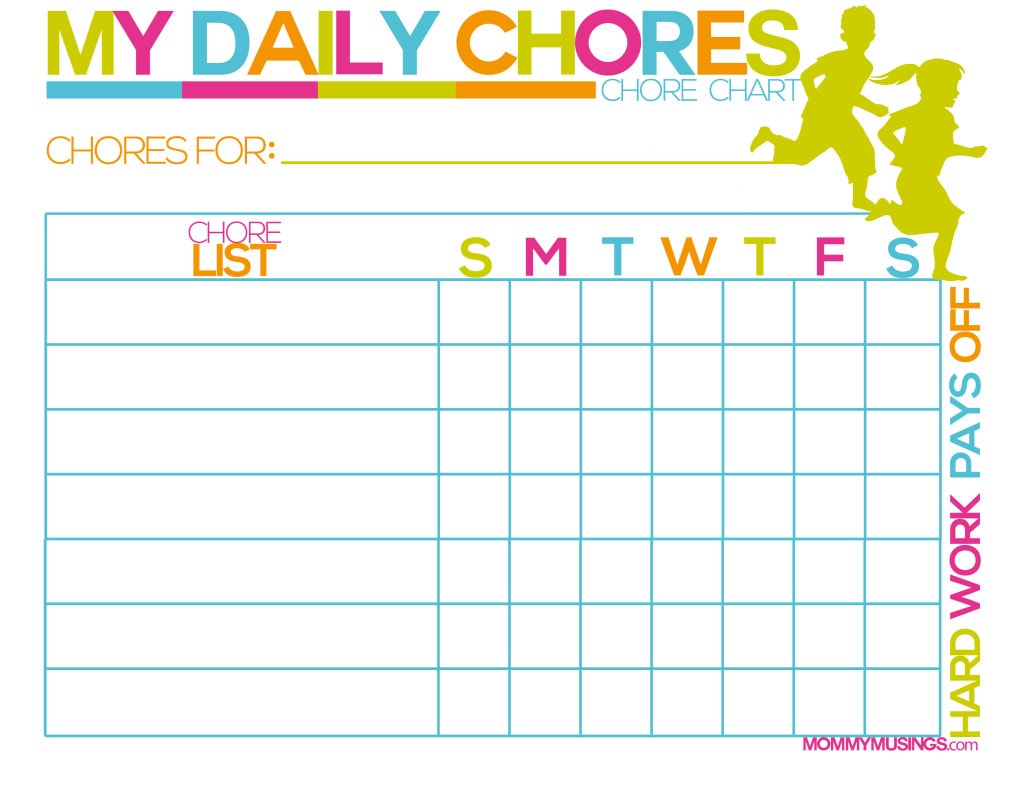 On the rewards chart I will list the activities that can earn rewards. For instance, 'put dishes in the dishwasher'. Each time this task is completed she will earn points. Easier tasks will earn less points than harder ones. On the bottom rewards will be listed with the number of points needed. My daughter has requested small items like packs of cards and toy figures as well a paid membership to Club Penguin. The great thing about this system is that it teaches responsibility and management of money (or in this case points that can be spent on small items or banked for larger ones).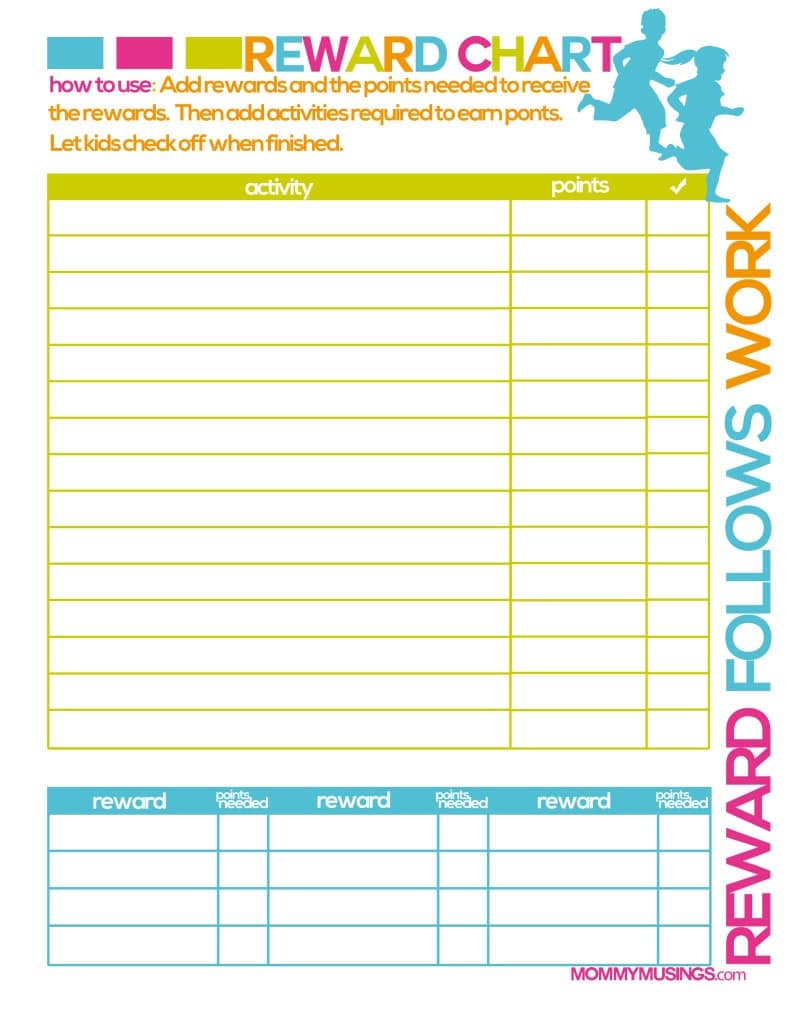 I like how I can print a new sheet as chores and rewards change (or if I'm feeling really crafty I could laminate the sheets and reuse with a dry erase marker). These charts aren't age or gender specific, so you can print and use them however you need.
Download your free Rewards Chore charts from Mommy Musings!
What chores do you require from your kids?