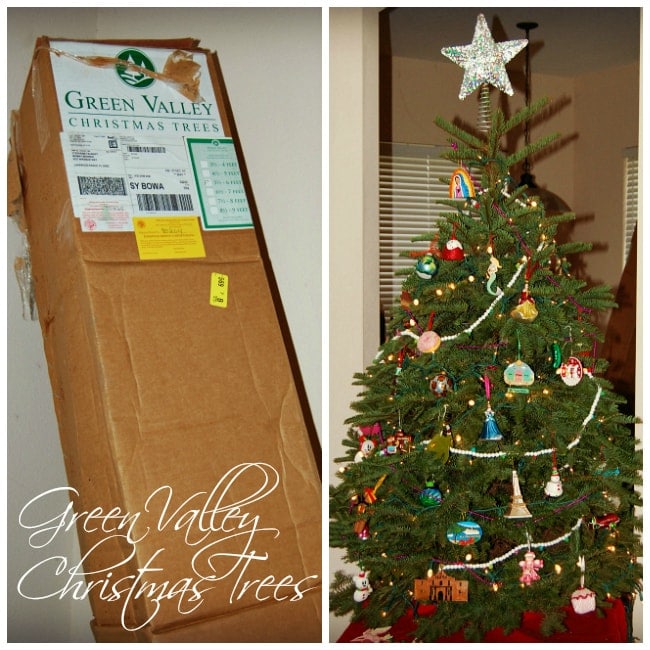 It's here! Our live Full Noble Fir arrived from Green Valley Christmas Trees and I couldn't be more happy. Right out of the box the tree looked perfect. I did have to go out and buy a little hand saw to take and inch or two off the bottom so the tree could absorb water, but it took no time for us to put it up and decorate.
I don't have a ton of Christmas ornaments as I want each to have a special meaning. With this in mind, I chose a smaller 5 1/2- 6- foot Full Noble Fir. The size is on point and the branches are definitely full. There's a small amount of space at the top, but I think that it's normal for this type of tree and it makes it easy to see our star tree-topper.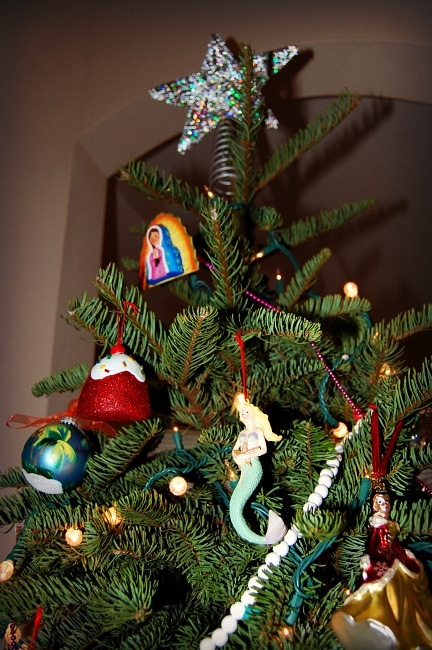 Even though our tree came from Oregon (and we live in Florida), the branches are bright green and alive. We water the tree every day to keep it fresh and it's been holding up well with minimal shedding. I love the smell of a real Christmas tree and this tree gives off a pleasant wintery scent -- I find that I spend more time in the living room now ...  just to smell the tree 🙂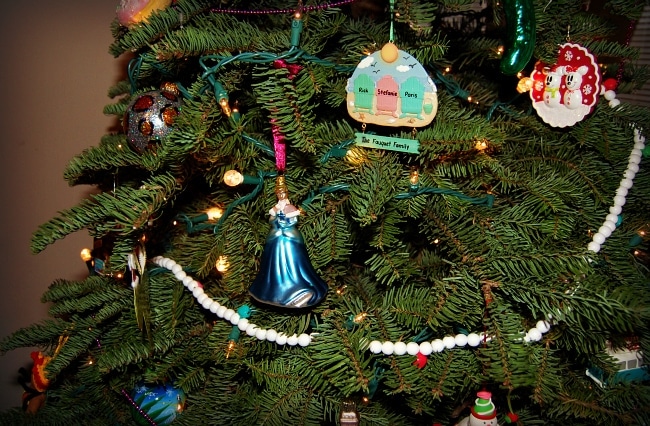 This is our second real tree from Green Valley Christmas Trees and yet again, I'm impressed with the quality. The trees are harvested once you place your order and are shipped the same day to guarantee freshness. I love the convenience of delivery to our door via FedEx, which eliminates the need to have to lug a tree home from a nursery or tree farm.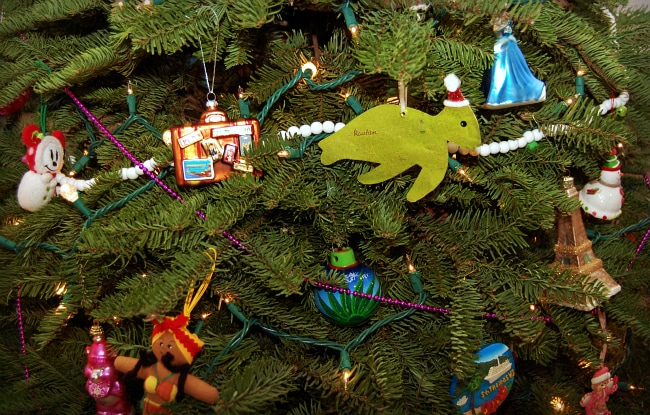 In addition to live trees, Green Valley Christmas Trees offers a selection of wreaths, garlands and greenery to decorate your home or office. I haven't experience their wreaths yet, but I'm sure they are just as beautiful as the trees. I'm not sure anything is more welcoming than a real Christmas wreath on the front door of a home.
If you need a last minute Christmas tree, wreath or garland (or want to send one to a love one near or far), you can order from Green Valley Christmas Trees until December 17 with free shipping and 15% off your order at GreenValleyChristmasTrees.com.
A sample was received for review. All opinions are my own.