I experienced the Epcot International Flower & Garden Festival as part of the Monkey Kingdom event to help promote Disneynatures's newest release (in theaters now!). All opinions are my own.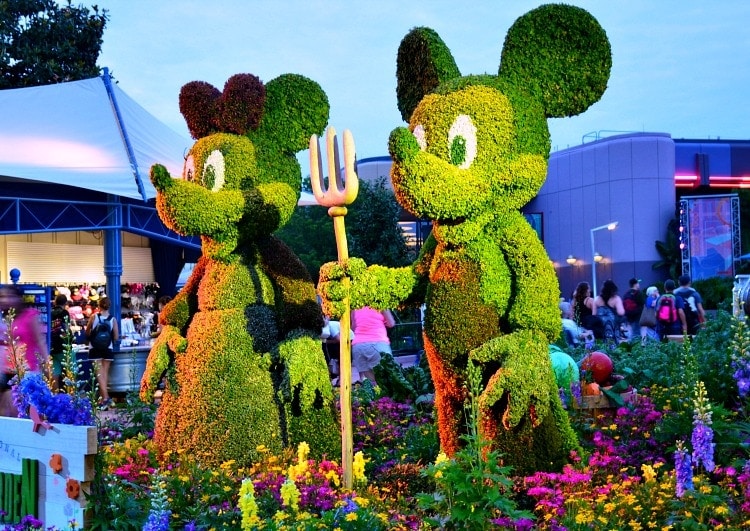 If you have ever been to Epcot during the International Flower & Garden Festival, you know the park literally comes alive with colorful blooms and blossoms.  Epcot was made for the elaborate topiaries and gardens that adorn the theme park every year— and 2015 is no exception!
The 22nd Epcot International Flower & Garden Festival features thirty million multi-hued blooms, 100-plus whimsical topiaries, nearly 1,000 native butterflies and dozens of new Outdoor Kitchen food and beverage tastes to the "Fresh Epcot"-themed Walt Disney World Resort event running from March 4-May 17, 2015.
Here are some fun facts for this year's Epcot International Flower & Garden Festival.
30 million blooms blanket the park throughout the festival, which runs 75 colorful days.
70,000 bedding plants surround the Future World east and west lakes— on the water, 220 mini-gardens are set afloat.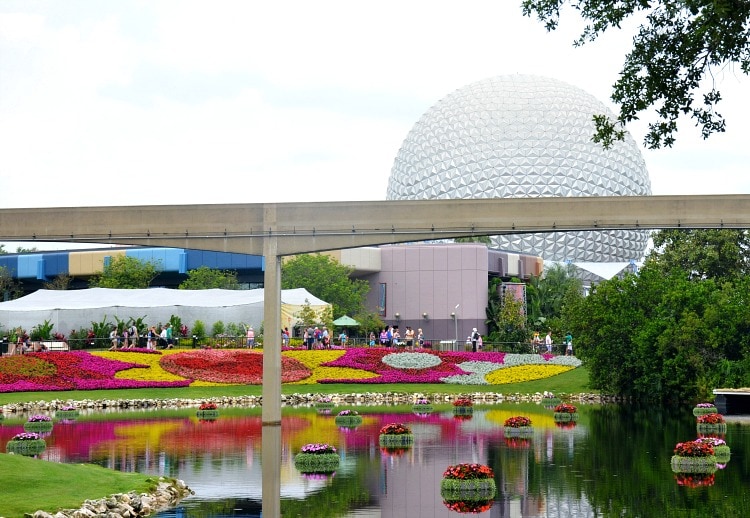 Nearly 100 expertly crafted topiary characters, including Snow White, Bambi, Mickey Mouse and Peter Pan, animate the landscape and transform Epcot to a vibrant wonderland of sweeping floral beds and exhibits.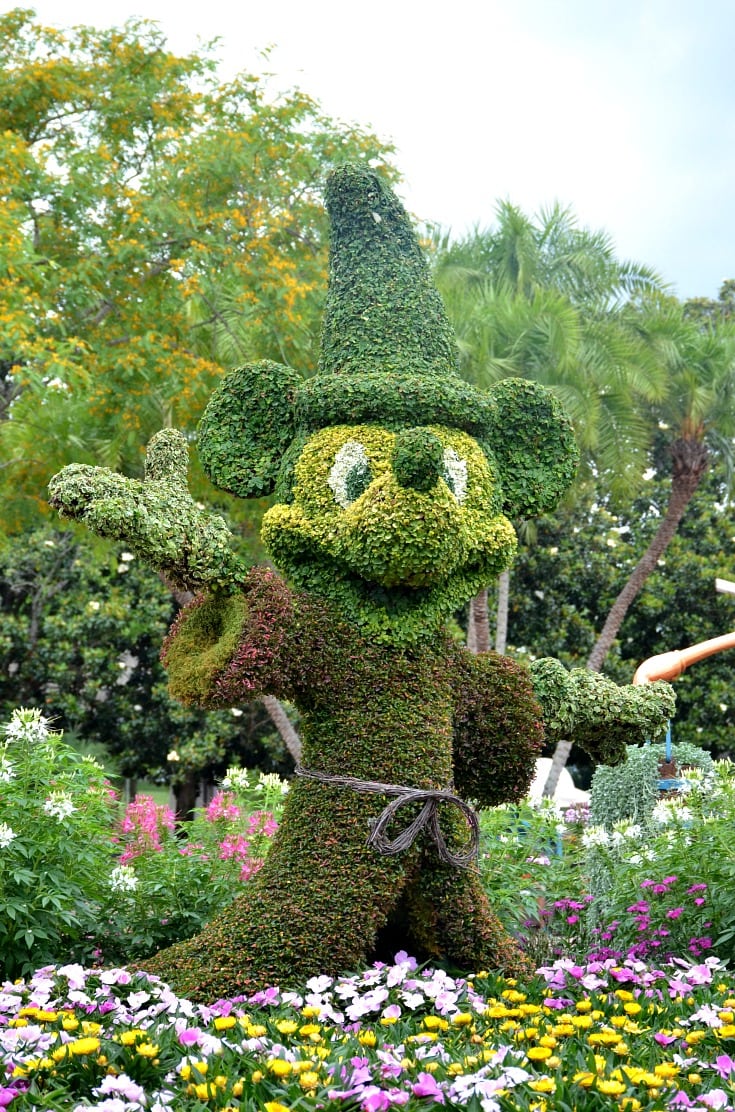 Disney's first Anna and Elsa topiaries appears in a garden vignette from the Oscar-winning film's finale. About 15 varieties of flowers are planted, with wintry-cool Arizona Cypress and other silver and white varieties like Gerbera Daisy and Delphinium. Florals including hot pink, red, and orange Gerberas and yellow, blue and yellow Violas, violet Petunias and purple Dianthus blanket the spring transformation.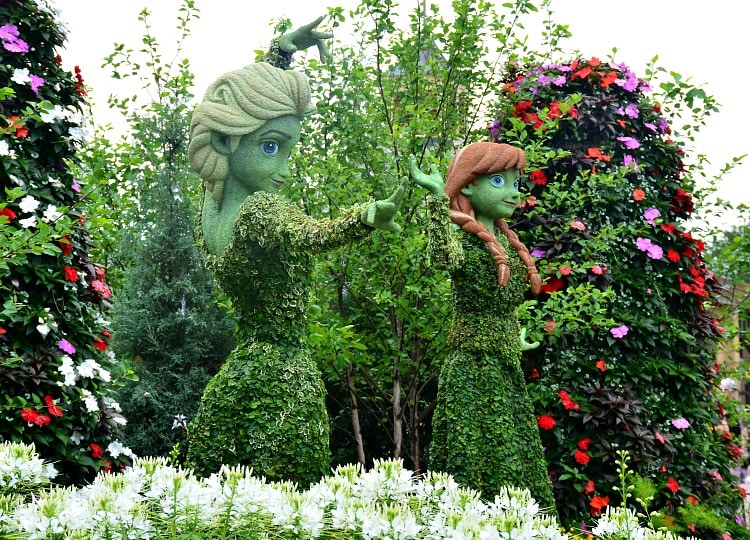 "Inside Out' Emotion Garden near the Imagination Pavilion in Future World features blooms that match each of the emotions featured in Pixar's newest animation (Joy, Sadness, Fear, Disgust and Anger), opening in theaters June 19.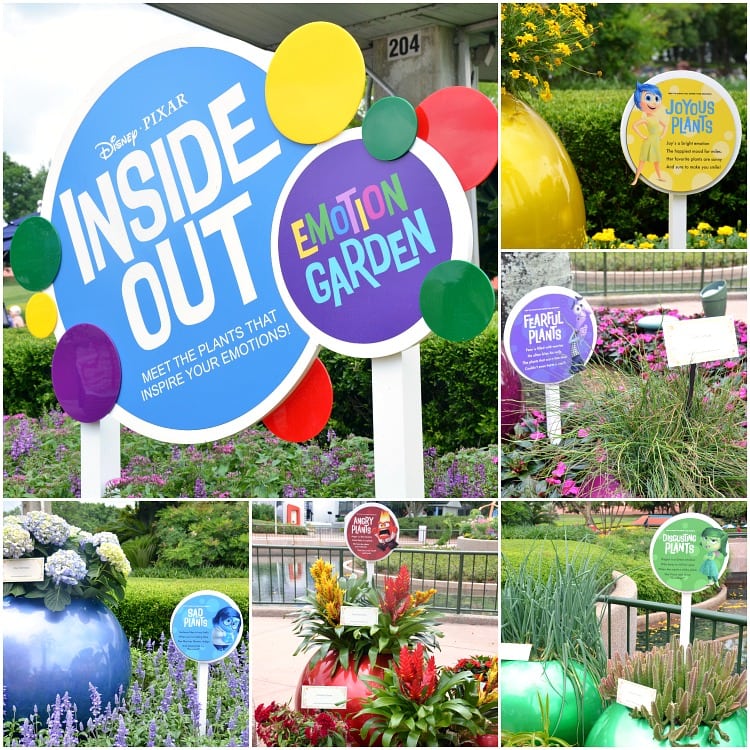 11 Outdoor Kitchens include the new Botanas Botànico kitchen and garden featuring sweet and savory food and beverage menu items. More than three dozen brand-new items add tasting fun and variety to the festival. Each marketplace will feature a garden planted with select produce and herbs to represent more than 50 overall beverage choices and more than 30 food items featured.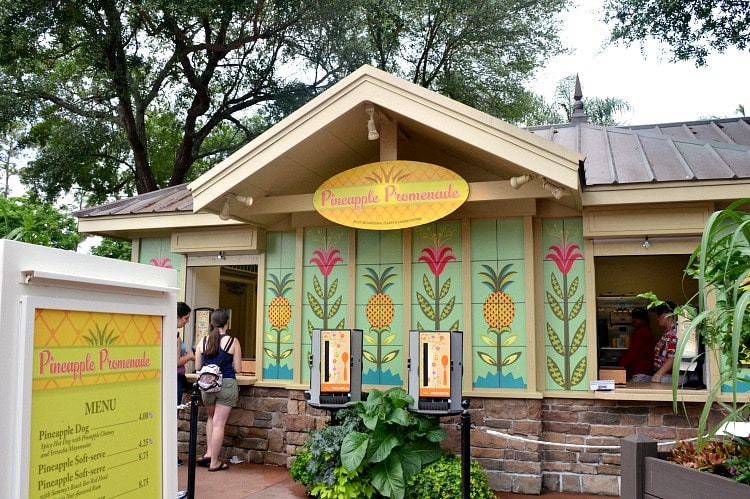 Mike & Sulley's Monstrous Garden, a themed playground for children with innovative play systems, is one of the largest festival gardens created at nearly one-third acre. A collection of large, leafy plants including elephant ears, rubber plants, sea grapes, fiddle leaf fig, banana plants and colorful bromeliads and hibiscus create the garden's "monstrous" ambiance. The garden's Sulley topiary is one of Disney's largest, weighing in at 4,300 pounds. About 4,000 small plants fill his 13-foot frame.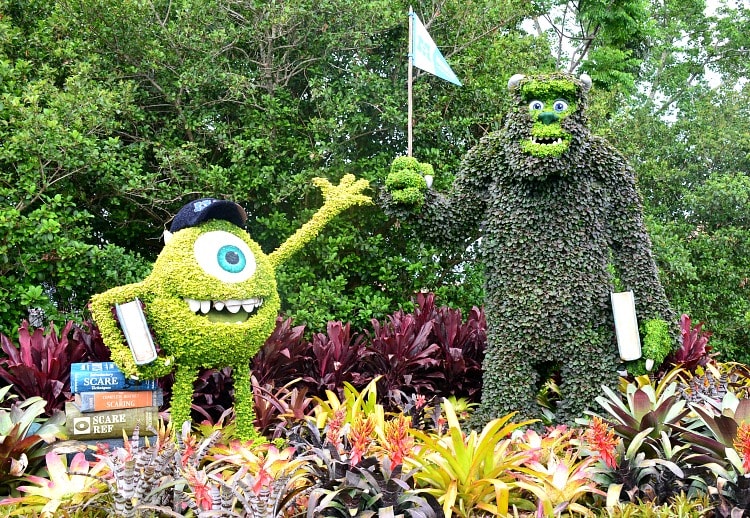 The Garden Rocks Concert Series keeps crowds rockin' every Friday, Saturday and Sunday at 5:30, 6:45 and 8:00 p.m. on the park's America Gardens Theatre stage. Little River Band, The Guess Who, Taylor Dayne and Herman's Hermits starring Peter Noone join the lineup of top bands representing four decades of pop music.
A new Sand-sculpture creation is displayed in Africa at the World Showcase for Disneynature's new release, "Monkey Kingdom".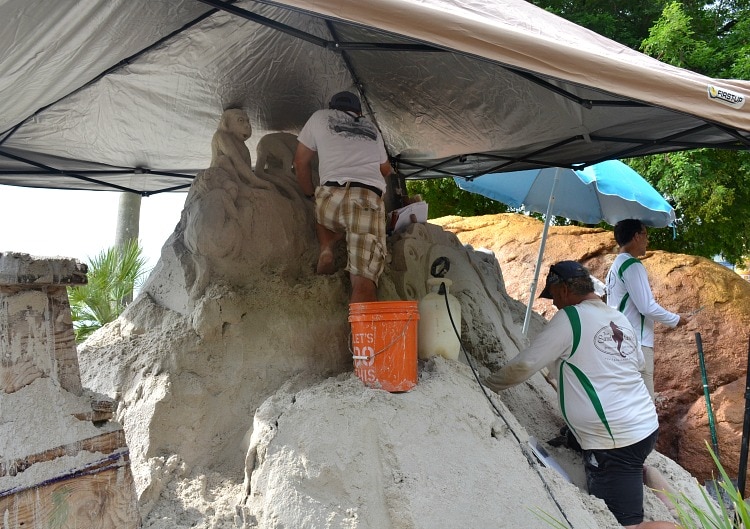 150 hands-on gardening demonstrations and seminars will be presented by Disney gardeners. Many of these workshops are held at the Festival Center, where guests also can pick up signature festival merchandise.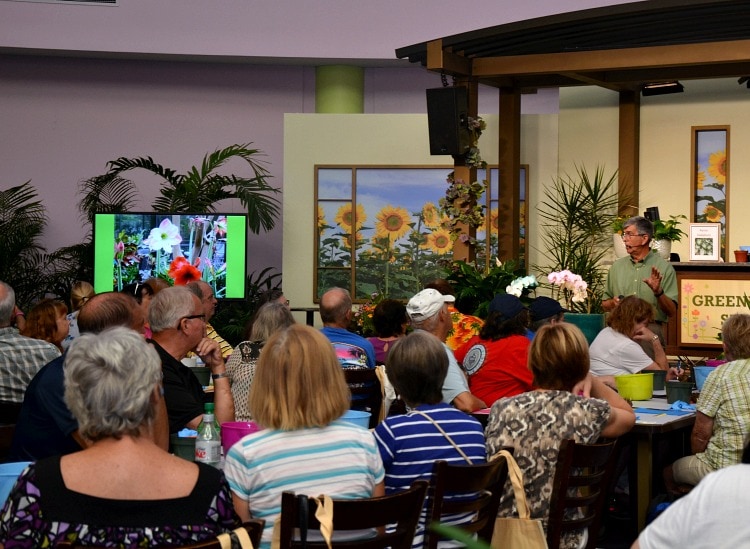 More than 500,000 plants, trees and shrubs are planted for the festival; 250,000 of those are annual blossoms installed for the festival.
It takes more than one full year and about 24,000 cast member hours to prepare for the annual festival.
The best part of all? The Epcot International Flower & Garden Festival is included with theme park admission— this includes the Garden Rocks Concert Series, too! Visit EpcotInSpring.com for more information.
Take a peek back at some of my pictures from previous Epcot Flower & Garden Festivals: 2011 Epcot Flower & Garden Festival, 2010 Epcot Flower & Garden Festival and 2009 Epcot Flower & Garden Festival.
MONKEY KINGDOM is now in theaters!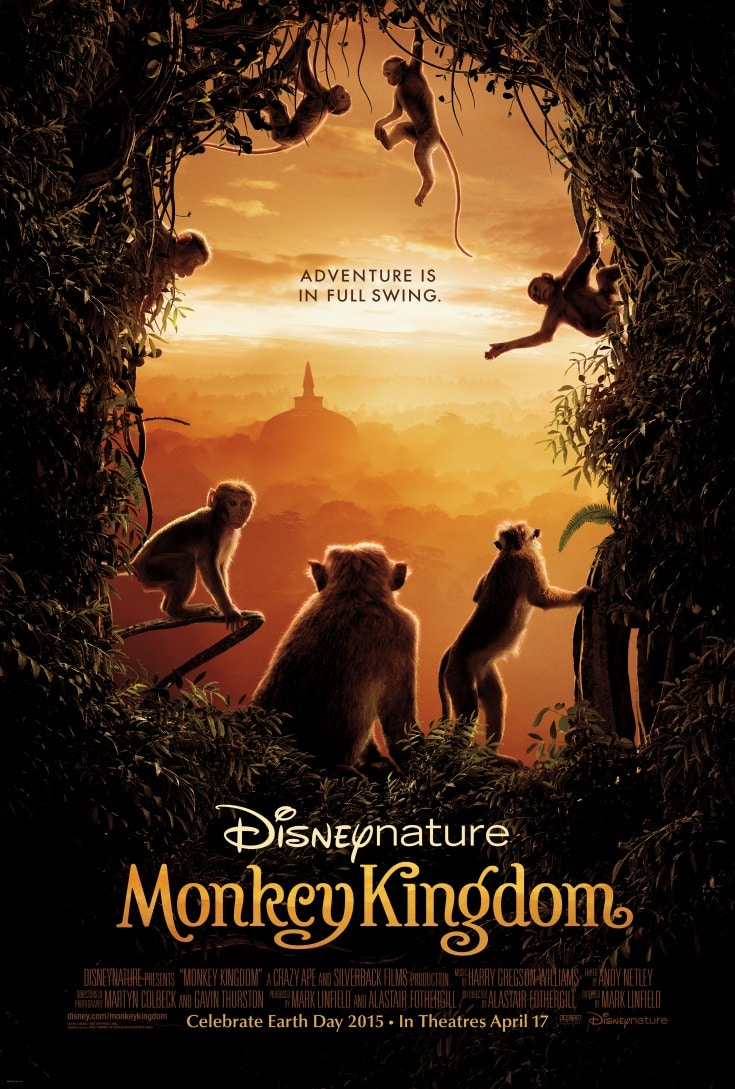 For every ticket sold opening week (April 17-23, 2015), Disneynature will make a donation to Conservation International to help protect monkeys and other endangered species in their natural habitats.