I know I've said it before, and I'll say it again: Cruising is, by far, my family's favorite way to travel. Part of the appeal is that each family member can customize their vacation based on their interests. Most of the time we stick together because we enjoy the quality time together, but there's always at least one or two nights on every cruise where my daughter insists that she'd rather play with kids her own age than be with mom and dad. And you know what? It doesn't bother us a bit! This free time translates to DATE NIGHT! Something we rarely, if ever, have the opportunity to do at home.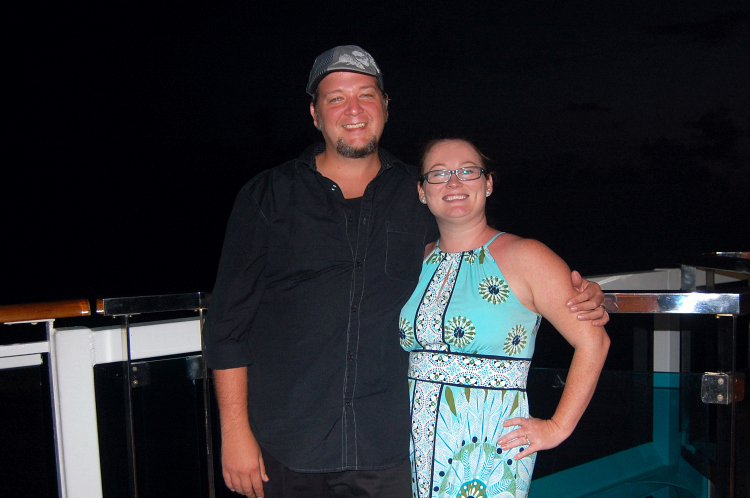 So parents, getting adult time on vacation is absolutely possible when you book a Carnival cruise! In fact, planning for a special night out can start as soon as you book. Here are a few of my favorite tips and suggestions for getting the most out of adult time on your cruise vacation.
1. As soon as you have your cruise vacation booked, go online and register your children for camp. This saves you a few minutes of paperwork once you're on board. Carnival's Camp Ocean for 2-11 year-olds is free nightly until 10:00pm, and then there's a small charge for each hour after (until 1:00am). Be sure to pick up a Camp Ocean schedule once on board to see which nights offer "Night Owls" parties (usually the evening before a sea day) — these late night parties have special themes and include crafts, games, movies and snack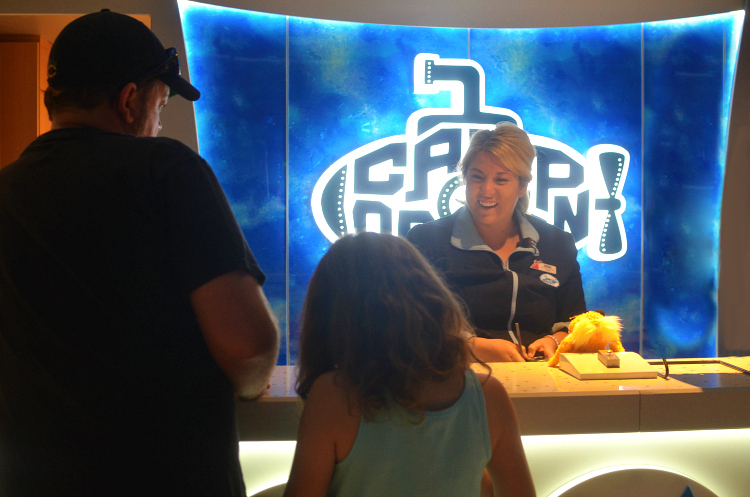 2. The perfect date night includes dinner for two at the Steakhouse. Be sure to make reservations as soon as possible to ensure a specific night and time is available. Plan to spend at least 2 hours at the steakhouse for a multiple course feast … you will not leave hungry! If you are too stuffed for dessert, ask for it to-go! My husband and I often take the colossal cheesecake back to our room to enjoy on the balcony.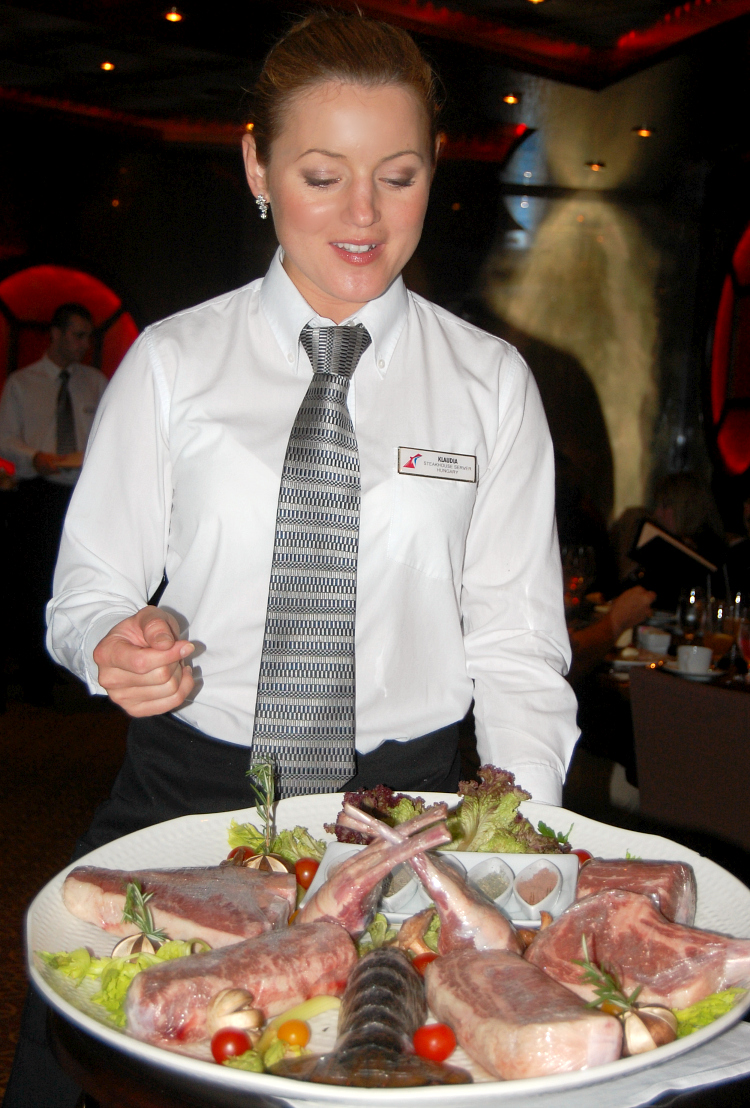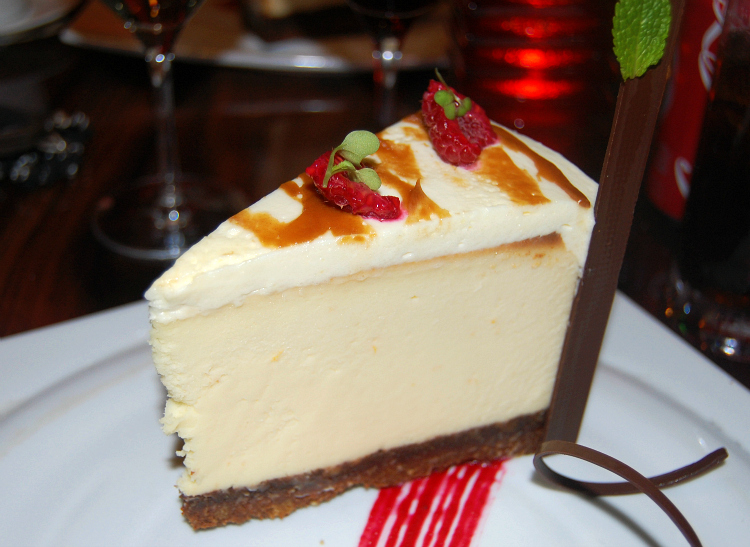 3. If you have a little extra time after dinner, consider taking in one of the "Adult Only" comedy shows. The Punchliner Comedy Club presented by George Lopez always features the best comedians from around the country.
Not all date nights have to be at night. If your family enjoys dinner together, plan a day date on one of the sea days. Camp Ocean runs during the day as well, offering kids supervised pool time (with permission), scavenger hunts and more. Here are my top two picks for adult time during the day.
1. Carnival makes it easy for adults to get away during the day with their Serenity Adult Only Retreat, a 21+ area with loungers, hammocks, oversized umbrellas and ultimately, peace and quiet. It's a great way to spend time with your loved one without doing anything at all! A nearby bar with frosty beverages makes Serenity the perfect cruise escape.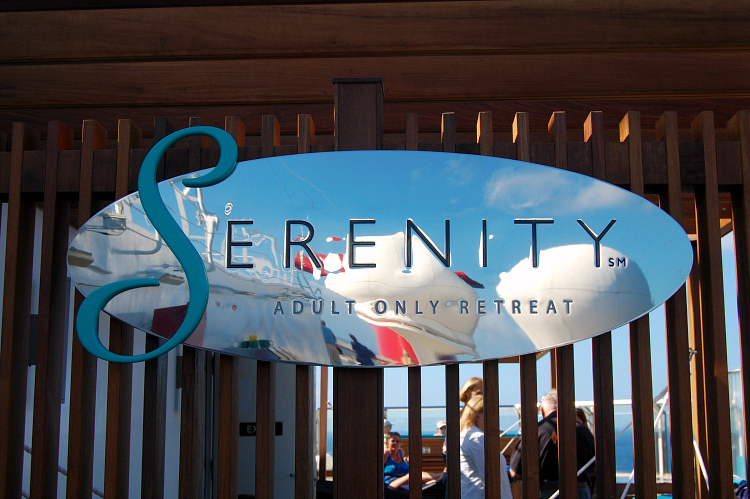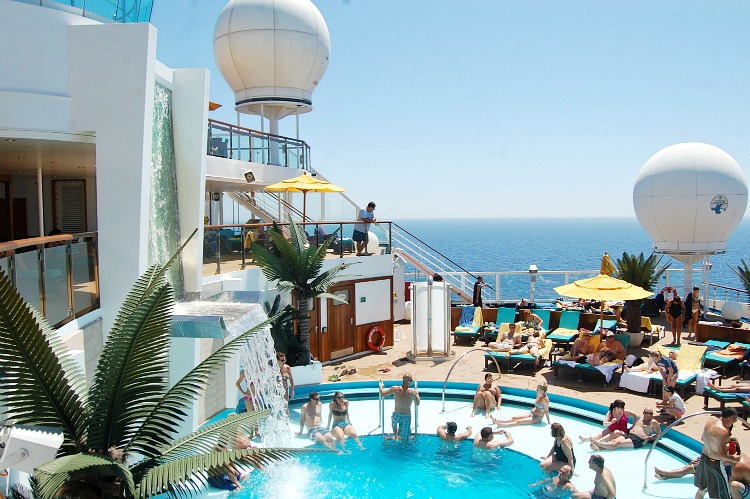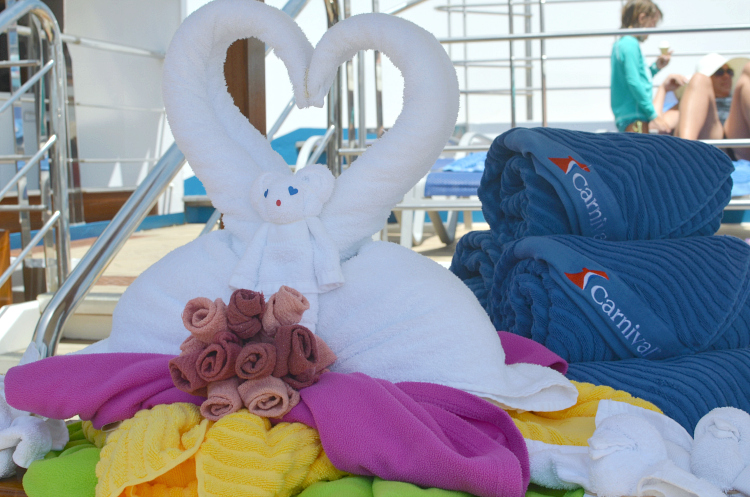 2. For the ULTIMATE day out, consider booking a couples massage, or one of the many other fabulous services at the Cloud 9 Spa. My husband and I always look for spa deals during our days at sea. Pedicures, manicures, massages and aromatherapy treatments are a great way for couples to spend time on a ship. If your partner isn't into a spa treatment, many Carnival ships offer use of the thalassotherapy pool and thermal suite with a day pass. This experience allows you to relax at your own pace while still getting the spa experience.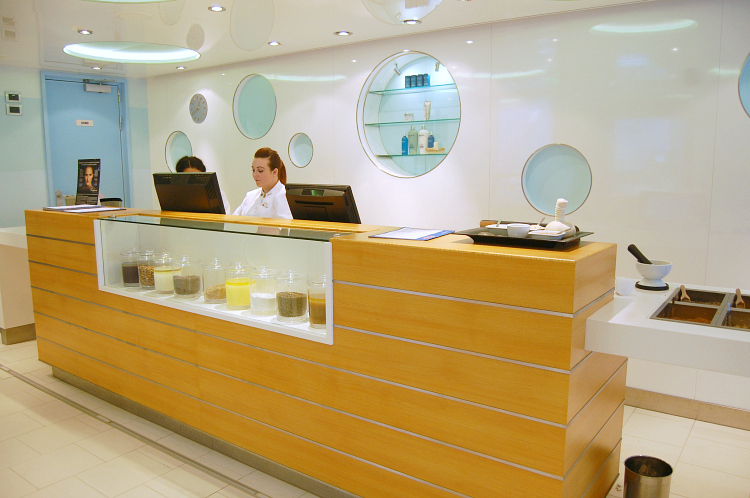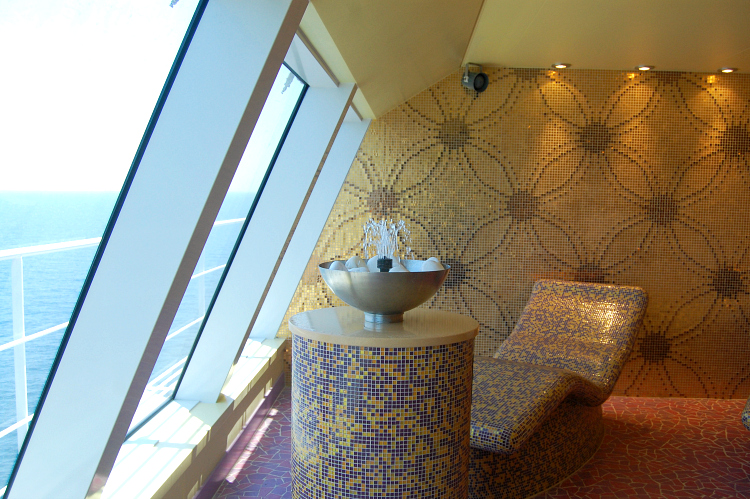 How would you spend date time on a cruise? 
This post was created as part of my collaboration with Carnival. As always, all of the opinions, thoughts, and ideas in this post are my own.