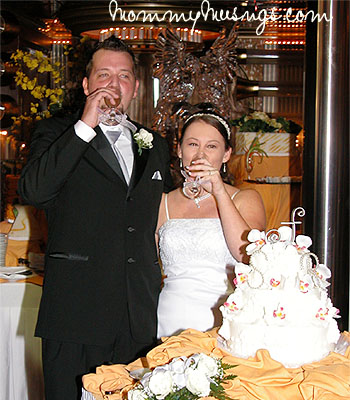 Four years ago today I was married aboard the Carnival Inspiration in Tampa, Florida. I have to say, it was one of the best decisions I ever made. About 40 friends and family members attended the ceremony and cocktail reception while the ship was in port. The best part was once the wedding was over, all the guests left, and we sailed off on our honeymoon.
Carnival did an excellent job of taking care of all the details. Really, the only thing I brought on board was my dress and favors. Everything from the flowers, cake and decorations to the food, cocktails and even the minister,  were provided by Carnival. It really was the perfect wedding for our lifestyle.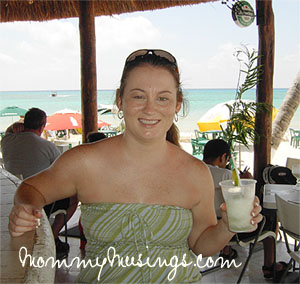 After, we spent 5 nights aboard the Carnival Inspiration where we sailed to Grand Cayman, Cayman Islands and Playa del Carmen, Mexico.
In each of the ports we did shore excursions. We snorkeled and swam with stingrays in Grand Cayman, and went on an ATV tour through the jungle in Mexico.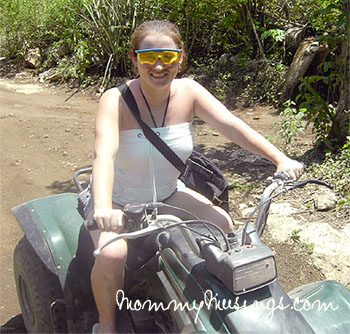 Our wedding/honeymoon was an amazing experience I will never forget.  Since then, we haven't taken another cruise because I was afraid our daughter was too young. That's about to change as we are set to travel to Charleston, South Carolina to take our first family cruise on the Carnival Fantasy next month! I am BEYOND excited.  During the cruise, we will be celebrating both my daughter's birthday and our anniversary (yes, a few weeks late).
I will be sharing those details, along with our first family road trip, shortly 🙂