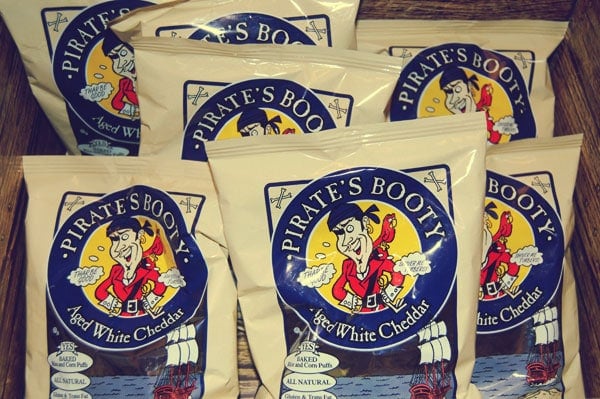 We all know Halloween is about the treats-- but that doesn't mean they all need to be sweet! Some of our favorite trick-or-treats have been alternatives to chocolate or candy. This year, we are bringing out Pirate's Booty, which I am sure is going to be a hit among the neighborhood kids.
Pirate's Booty is a deliciously baked, all-natural snack made from puffed rice and corn and blended with real aged white cheddar cheese. It's like popcorn that melts in your mouth! Don't tell the kids, but Pirate's Booty is healthy, too. Each 1/2 oz bag has only 65 calories, 2.5g of fat, 0g of sugar and is gluten and trans fat free!
Target and Super Target stores across the county have made it easy to pass out Pirate's Booty for trick-or-treats with special 20-count Halloween multipacks. At our Super Target, the boxes are selling for $6.99 each, which is a great deal! So good actually, we might have to pick up an extra box for school lunches!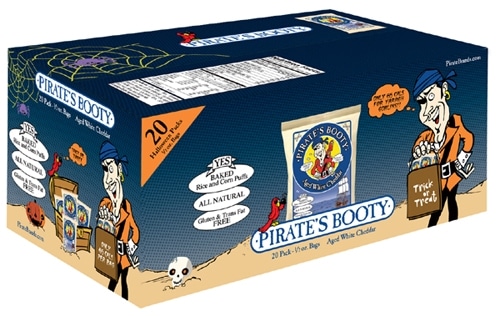 If you haven't tried Pirate's Booty, you are in for a treat. Since trying it myself, Pirate's Booty has become my new go-to snack-- but with low fat and calories, and ZERO grams of sugar, it's a guilt-free eat that I can get on board with 🙂
I received a sample of Pirate's Booty Aged White Cheddar for review. All opinions are my own.