I just received my Christmas cards in the mail from TinyPrints.com, and I couldn't be more pleased. This was my third order and once again, I am impressed. Tiny Prints consistently has the best selection of cards for every occasion. What I think beats every other card/printing company out there is the quality.
For our Christmas cards, I chose an ornament style card- which was something we've never done before. I had a hard time selecting which one I wanted as there were so many to choose from. One of the things that really helped the selection process was that I could load the photo I wanted to use on the card, and easily compare photos cards as the picture would automatically come up for me in the preview.
In the end, I went with the Winterberry Round Wreath.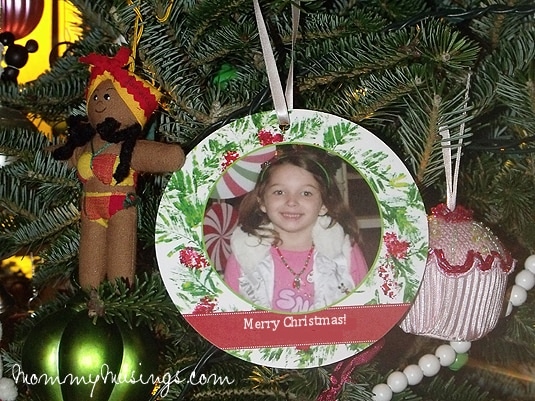 What I love about the ornament cards is that it is something I can take out year after year and hang on the tree. Plus, I think they're adorable!
Tiny Prints has more than holiday cards, and though the quality is high, there is a card for every budget- some are just $0.69 per card!
You can even have Tiny Prints mail your cards for you. I used this service for Thanksgiving and would highly recommend it.
Tiny Prints provides simple, modern and unique stationery from Christmas cards to personalized greeting cards to thank you cards and even business cards. Offering exclusive designs from the nation's top designers, easy card personalization, a powerful preview engine and top-notch customer service and paper quality, their designs have been lauded by numerous television networks, publications and celebrities. With Tiny Prints by your side the Holidays will be a cinch! They offer perfect party invitations for every occasion and memorable personalized photo-gifts like notebooks, photo-books and calendars.
Tiny Prints sent us 75 holiday cards for the purpose of review. All opinions are my own.