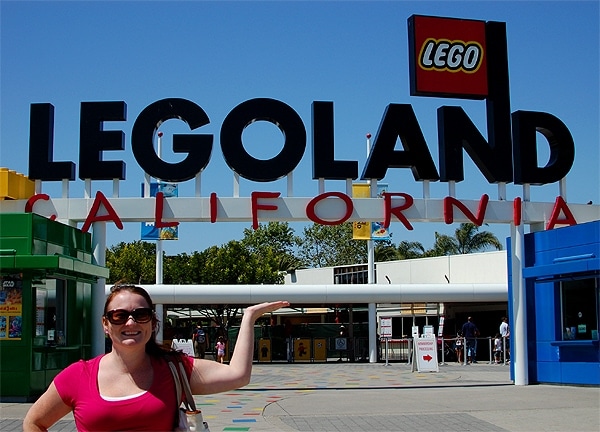 When I found out I was going to visit Carlsbad, California with one of my best friends, Leigh, I knew we had to visit LEGOLAND California. Not because she's Theme Park Mom (and had her own agenda), but because LEGOLAND Florida is opening here in a few months and I was dying to get a sneak peek.
Since I had never been to a LEGOLAND, I had no clue what to expect. To be perfectly honest, I thought it would be rinky-dink park with a few rides, and definitely not in the same ballpark as one of the Disney parks.
Oh how wrong I was.
LEGOLAND California kind of blew me away-- it was so much better than I ever imagined!
From the moment you enter, you are immersed in the world of LEGOS. Even if you're not a LEGO fan, you just can't help but to be amazed at all the little blocks that make up the theming of the park. It's just incredible. The most obvious display of LEGOS is in Miniland USA.
Miniland USA is made up of seven cities in the U.S., including New York, Las Vegas and Hollywood.
All of it is made of LEGO blocks. Over 20 million of them.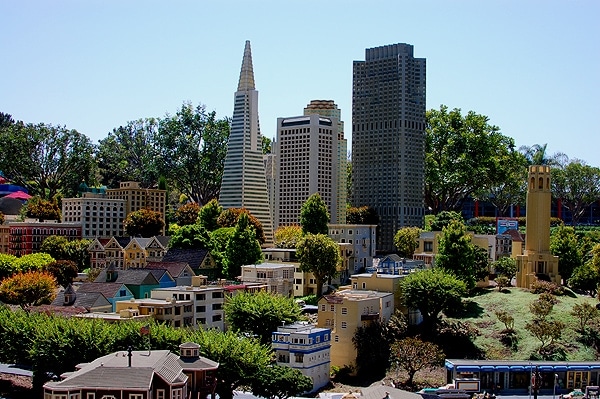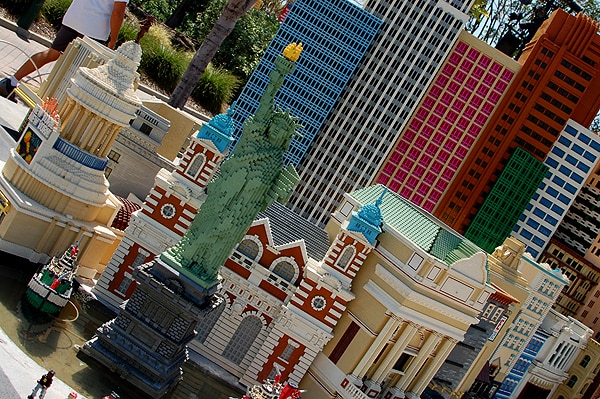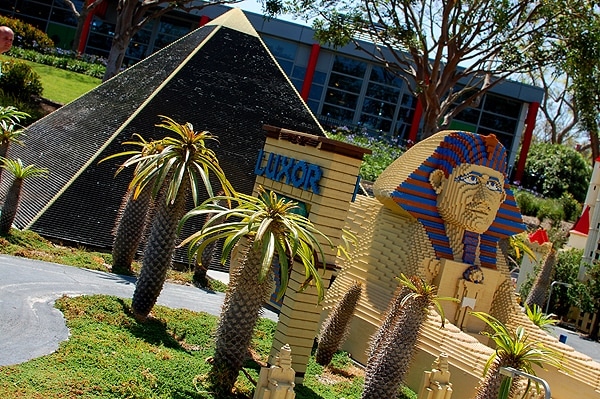 The park isn't just displays of LEGOS. There are rides too-- lots of them!
The cool thing about LEGOLAND is that it is geared for children ages 2-12. Most rides are made for the entire family, so no one gets left out.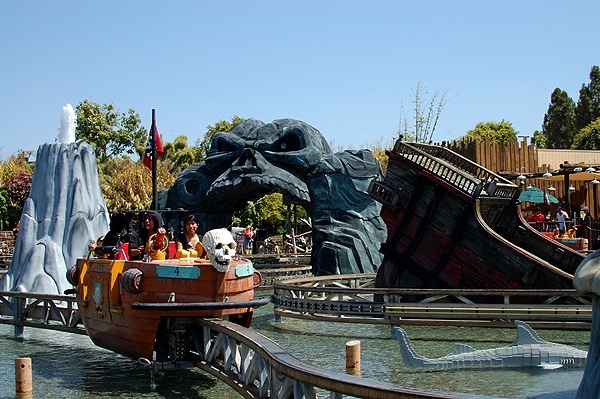 One of my favorites is the Volvo Driving School in Fun Town. Kids 6-13 can drive their own electric LEGO car! There's also a track for 3-5 year olds called Volvo Junior Driving School. Once kids finish the course, Mom or Dad can buy them their own LEGOLAND Driver License for $5. It's really adorable.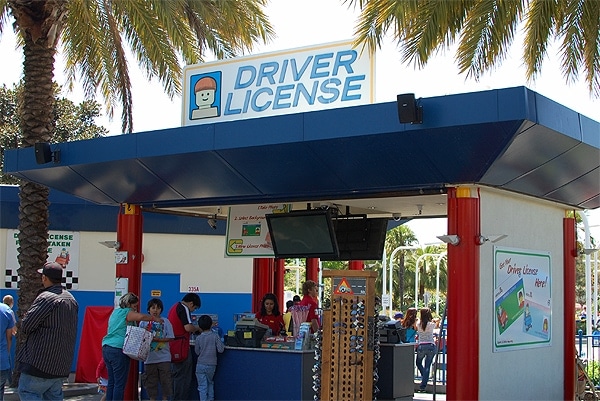 While I didn't eat a whole meal at LEGOLAND, I did check out a few of the counter service restaurants and found the food to be no more expensive than Disney. The one thing I did try was Granny's Apple Fries.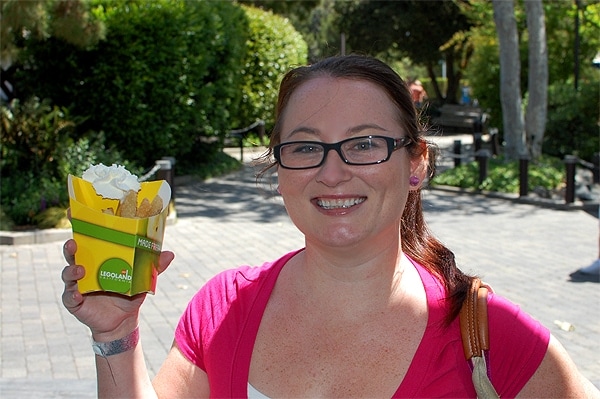 The Apple Fries at LEGOLAND are practically legendary. Every single person I talked to before visiting told me to get them.
They were right, the Apple Fries are amazing.
LEGOLAND California is definitely a full day theme park. If you have extra time, LEGOLAND Water Park can be added to your ticket for just a few dollars more. The SEALIFE Aquarium is also next door. To experience everything you need at least 2 full days. One day at LEGOLAND, plus a half day at the water park and another half day at the SEALIFE Aquarium.
After experiencing LEGOLAND California, I CANNOT WAIT for LEGOLAND Florida to open on October 15, 2011. I've been told LEGOLAND Florida will be the biggest and best LEGOLAND park yet!
Special thanks to LEGOLAND California for providing me with park tickets. All opinions are my own.