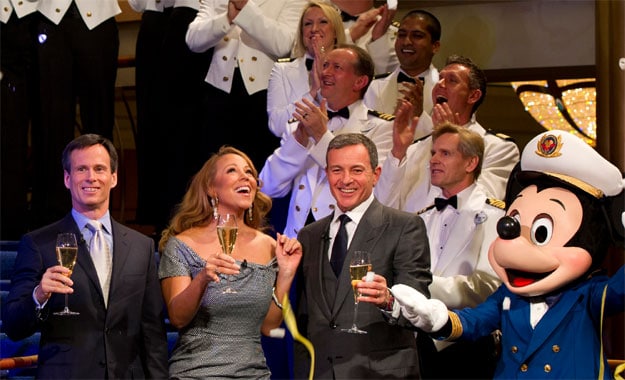 It's official. After weeks of speculation, Maria Carey has been named 'Godmother' to Disney Cruise Line's newest ship, the Disney Fantasy. The official christening took place on Thursday night (3/1) at the Manhattan Cruise Terminal in NYC, where Mariah said, "I christen thee, Disney Fantasy. May God bless this ship and all who sail on her." --  Immediately after, a 6-foot tall bottle of champagne erupted in the Atrium Lobby (showering guests with confetti & streamers) as a traditional bottle of champagne broke against the ship's hull.
Mariah Carey's Godmother status shouldn't be too much of a surprise because she is a huge Disney fan-- she regularly performs at the annual Disney Christmas Parade and has been spotted numerous time vacationing at the Disney Parks. Plus, her 1995 hit "Fantasy" just makes the title that much sweeter 🙂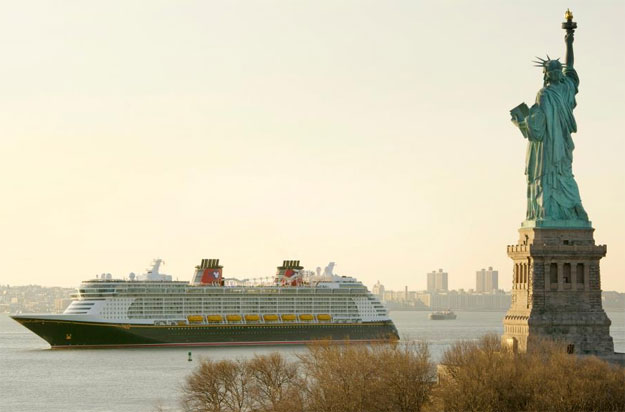 I'll be sailing the Disney Fantasy in a few weeks for an inaugural voyage before she begins her Caribbean sailings on March 31 -- I can't wait to see this beautiful ship in person!