On Friday, September 25th we attended Mickey's Not So Scary Halloween Party. This was my 3rd party, and I think the most fun.
MNSSHP is a separate ticket event (meaning you will need to buy a ticket specific for each party - not included in regular theme park admission). The party runs on select nights throughout September and October and lasts from 7:00pm-12:00am at the Magic Kingdom.
The best thing about Mickey's Not So Scary Halloween party is that it is fun for all ages. Disney does a great job making this a family event where even though the theme of Halloween can be scary, this party is definitely not. Characters dress up in cute Halloween costumes, and candy is passed out at designated candy stations. There is a special parade (I think my favorite parade ever) and firework show (HallowWishes).
Everyone is welcome to dress up in a Halloween costume, but remember it is not scary. We reused some of our Pirate treasures from The Pirates League to turn my princess into a pirate-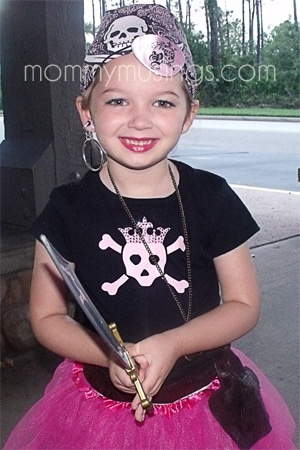 The whole Magic Kingdom is decked out for Halloween-
Once you enter the Magic Kingdom, each member of your family is given a trick or treat bag. Even adults can trick or treat 🙂 Trust me, each one of these bags can hold a lot of candy. We didn't even try to get candy and came back with 3 full bags.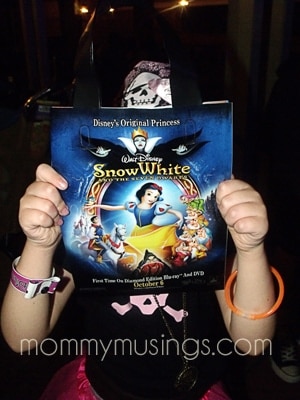 On the night we attended the party all the Disney Moms from the Disney Moms Panel were there for a reunion. I was lucky enough to go up and say Hi to the moms briefly. They were busy taking pictures and filming so I didn't want to get in the way. But seriously, they have the best gig ever!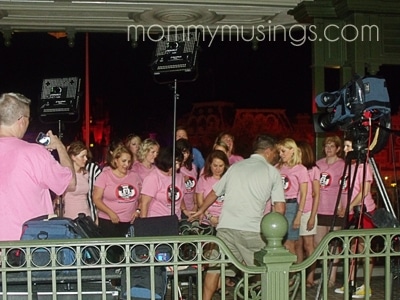 I think the Boo to You parade is my all time favorite Disney World parade. I LOVE the music. I also love the special villains portions of the parade where they have their own theme song, It's Good to Be Bad...love it, so much fun.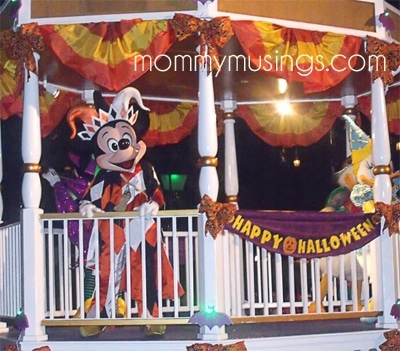 There are also character dance parties which my daughter really loves. These are unique to these special events where characters actually come out and dance with you and your kids. We danced at Ariel's Grotto with Daisy and Donald.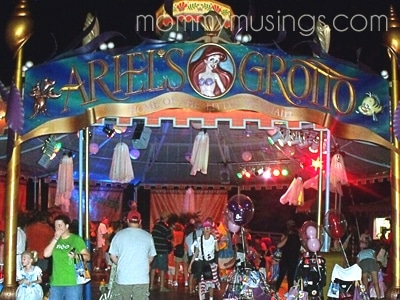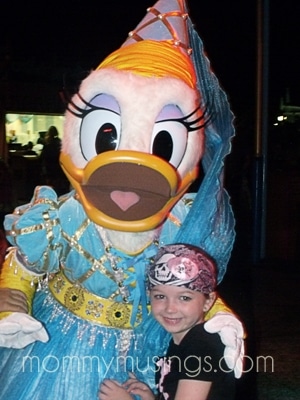 We also love the trick or treat spots. These special areas are clearly marked with Goofy balloons and signs. A line is formed and each member of your party can go through for candy. There is no limit of times you can go through each line. We stick to once per treat spot and that is plenty.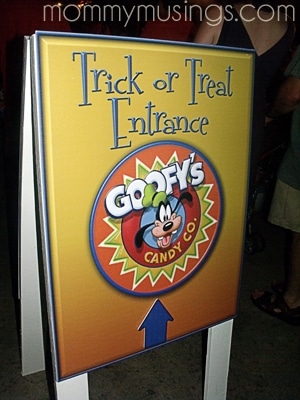 You don't want to miss Alice & Mad Hatter's Treat Party behind Toontown!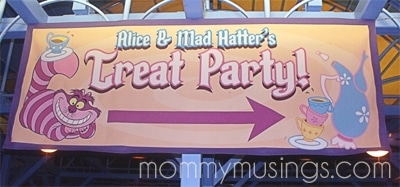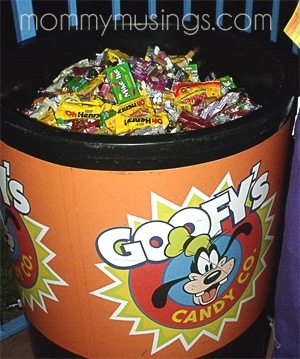 Another great reason to attend these party's is to go on the rides. All rides are open and they are usually walk ons, or have a minimal wait.
A great example, Pirates of the Caribbean-
Look Flash Photography! Why?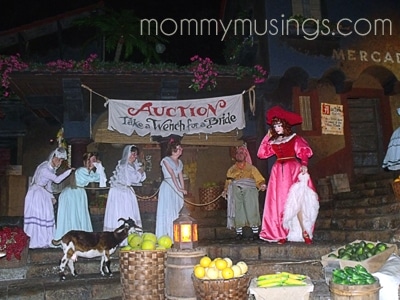 We were the only ones on the boat! Got to love that.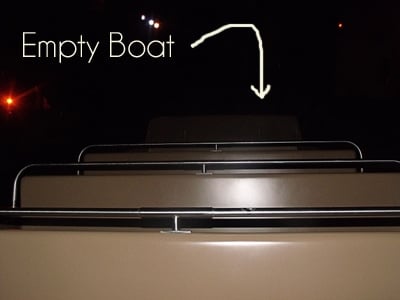 Overall we had a great time this year, and I am already looking forward to Mickey's Very Merry Christmas Party!
Here are the dates for the rest of October/November- tickets are sold out for October 31st.
October - 1, 2, 6, 8, 9, 12, 13, 15, 18, 20, 22, 23, 25, 27, 29, 31
November - 1
Ticket prices are $59 for adults 10 & up, $53 for children 3-9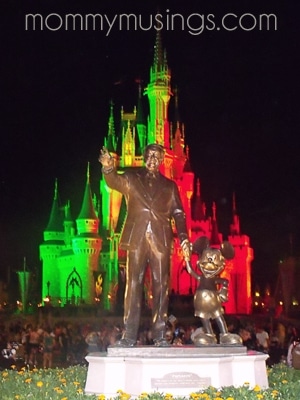 Special thanks to Disney World for inviting my family, we had a great time!