When it comes to personalized Christmas cards, there's only one company that I would even think about ordering from. Tiny Prints has been my go-to source for invitations and holiday cards for the past three years. The reason I keep going back is the quality and selection-- It seriously can't be beaten!
For the 2012 holiday season, Tiny Prints has a fabulous collection of cards featuring everything from traditional to modern... and everything in between! If you want a photo card, it's easy to upload pictures to your account and preview different options until you find the perfect one. After comparing dozens of cards (I really couldn't decide!), I think I finally settled on this one for the holidays--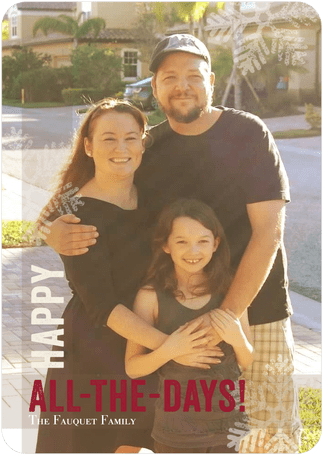 I wanted something modern that covered all my bases. I love that it says "All-The-Days" as it's appropriate even for friends who don't celebrate Christmas.
Here are a few more of the selections that I was considering--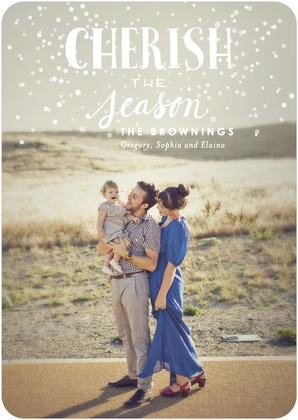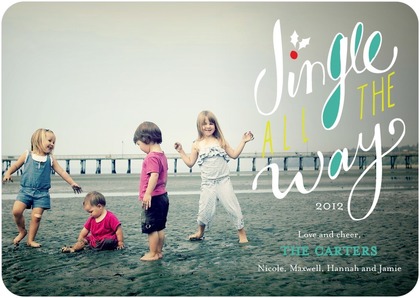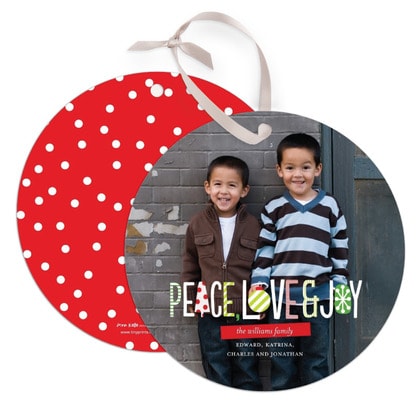 We went with one of the ornament cards last year and they turned out really great. What makes them special is that each recipient can hang them on their tree, getting double use out of it. I packed my card away with the ornaments last year and I'm going to hang it again this year (and every year after) because I love it so much. They make great keepsakes!
I mentioned the quality of Tiny Prints and I'm really not joking when I say that there's not a better card on the market. If you want professional, expensive-looking cards or invitations, Tiny Prints is where it's at.
Here's a look at their Premium DoubleThick Matte Paper:
DEAL ALERT: Before you place your Tiny Prints order, make sure to check out their coupon codes and promotions page for money saving offers!
I received a gift code in exchange for hosting this giveaway. All opinions are my own.