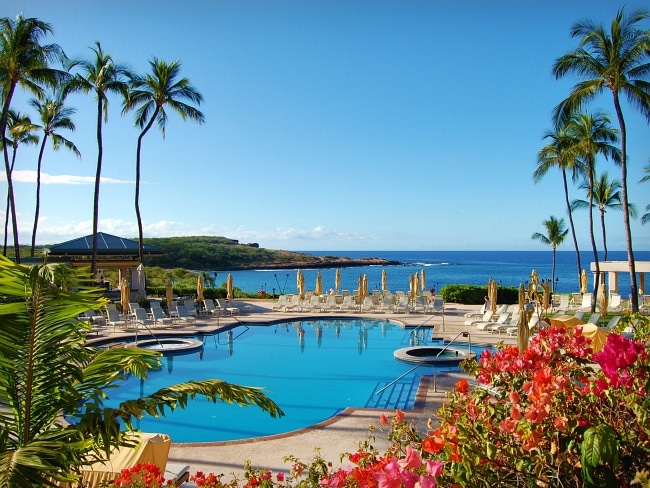 Destination weddings are picture-perfect because these intimate affairs are small and beautiful. It's easy to fall in love with the shore of a beautiful island resort or with a remarkable backdrop, like local ruins or a rustic lakeside retreat. Say "I do" someplace unforgettable by using this guide for planning your destination wedding.
Budget First
You may have someplace beautiful, like Hawaii, in mind for your wedding getaway. If you're working with a tight budget, certain islands in Hawaii, like Maui, may not work, because it's pricey. Don't let this ruin your plans. Instead, figure out your budget, before you let your heart settle on a destination.
Include dollar amounts for everything, like travel costs, food, the wedding dress, flowers, décor, favors and more. This will give you an idea of how much you can spend.
Choose Wisely
You may want to choose a destination and a venue that has experience with weddings. If they've done it before, your big day should be no big deal. They'll meet your every detail with all the class and ability of seasoned professionals. If you're a trail-blazer and don't mind taking risks, you could have your wedding in a location that's never seen a wedding before, but bear in mind there may be some hiccups along the way.
Decorating
Because your wedding is far from home, you're not going to be afforded a lot of time for decorating. If you really want specific centerpieces and décor you have a couple options. You could ship decorations to the venue to be held. Or, you could order all the décor from someplace local.
Keep decorations simple, so you don't have to worry about extra shipping costs. String lights have a spectacular effect, but aren't difficult to hang and don't take up too much room. String lights around an arch for a dazzling beachside ceremony or hang them from a tent to keep lighting beautiful and low key. www.PartyLights.com is a website devoted to helping couples ring in their big day under beautiful strings of twinkling lights. They're located online, so you can order and have the lights sent anywhere.
Keep Your Eye on the Sky
Weather can ruin a destination wedding. TLC, the television network responsible for countless wedding shows, advises:
"Keep your guests from running for cover by strongly considering seasonal weather patterns before booking anything."
This may mean traveling during off-seasons or during an American winter. It may be winter in America, but in Australia it's all summer and sunshine. Use the Internet to look up prime weather seasons for your destination and adjust your wedding date accordingly. If you can't adjust your wedding date, you may want to consider a new destination.
TLC advises:
"If you absolutely must get married during hurricane season, it's a wise idea to purchase travel insurance. Better to postpone a trip for a few weeks rather than cancel it altogether!"
Do Your Research
You'll want to know the customs, laws and languages of the area in which you're planning to wed. You wouldn't want to show up in Dubai, only to find your entire wedding party imprisoned, because you served dinner before sundown. During Dubai's holy month of Ramadan no one is permitted to eat from sunrise to sundown.
Finally, you don't have to be fluent in the local language, but it's important to know some key phrases. You'll want to be able to tell cab drivers destinations, call for help and make general civil conversation – like saying, "hello," "goodbye," "nice to meet you," etc. etc.