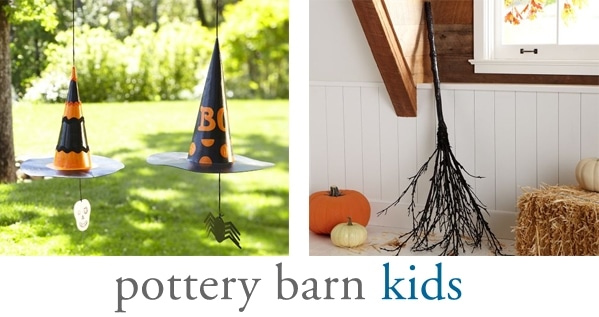 Part of the fun of Halloween is decorating. As soon as fall hits, I'm all about seasonal scents and decor. Pottery Barn is one of my favorite home furnishing stores, but often, I can't find the holiday cuteness I am looking for-- so I'm going to let you in on my little secret: Pottery Barn Kids.
Pottery Barn Kids has an awesome selection of kids Halloween decorations, with the quality of Pottery Barn and a little extra sparkle and pizazz! PBK has fun decorations for any season, but we especially love the whimsy of Halloween.
Take these adorable Pottery Barn Kids hanging witch hats ($34.99) and sparkle witch broom ($79.99):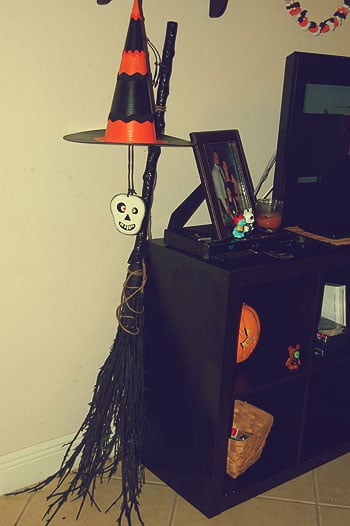 We're still working on our setup, but I think the hanging witch hats are just fantastic, plus the life size witch's broom is totally unique. The broom can also be hung, making it an extra spooky centerpiece indoors or out! If we had trees in our yard, I would hang both of these outside to welcome trick-or-treaters. Since we don't, they will be staying inside for my family to enjoy along with all of our other decorations...don't you just love Halloween?
It's not too late to order your Halloween decor from Pottery Barn Kids-- All Halloween is on sale now!
I received Pottery Barn Kids samples shown for review. All opinions are my own.