Our second day on Rabbie's tour of Northern Ireland & Atlantic Coast started bright and early at 8:30 am when Marcus picked us up from our B&B in Portrush.
We had a pleasant sleep and a full Irish breakfast at Malvern House and were excited for the day ahead that included a stop in Derry and Glenveagh National Park.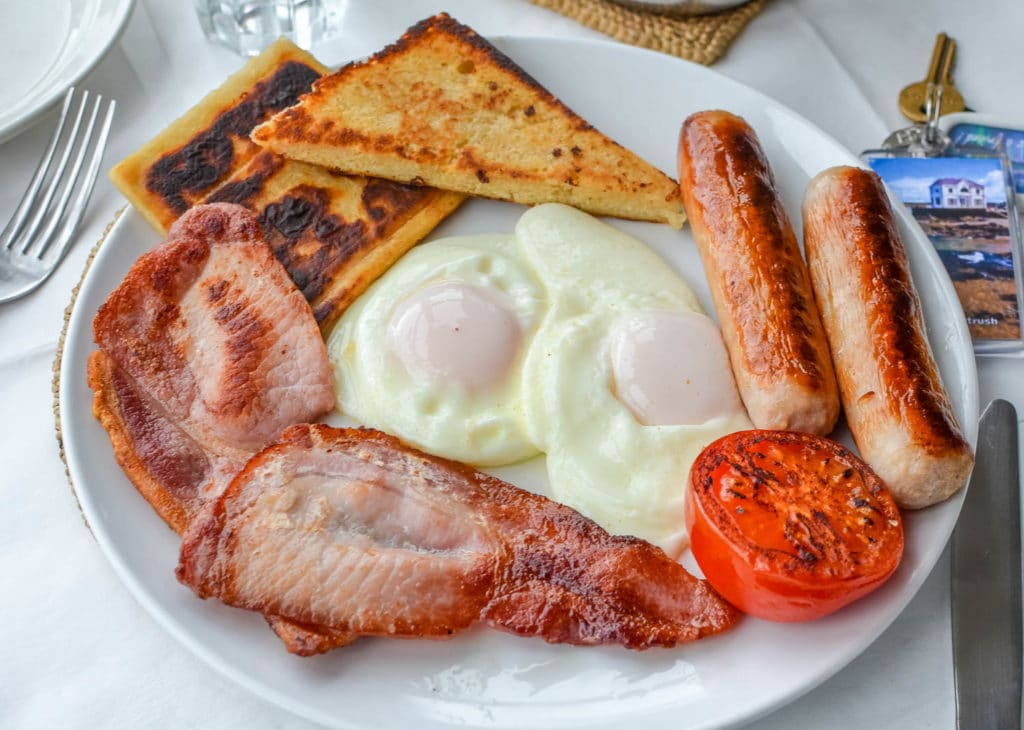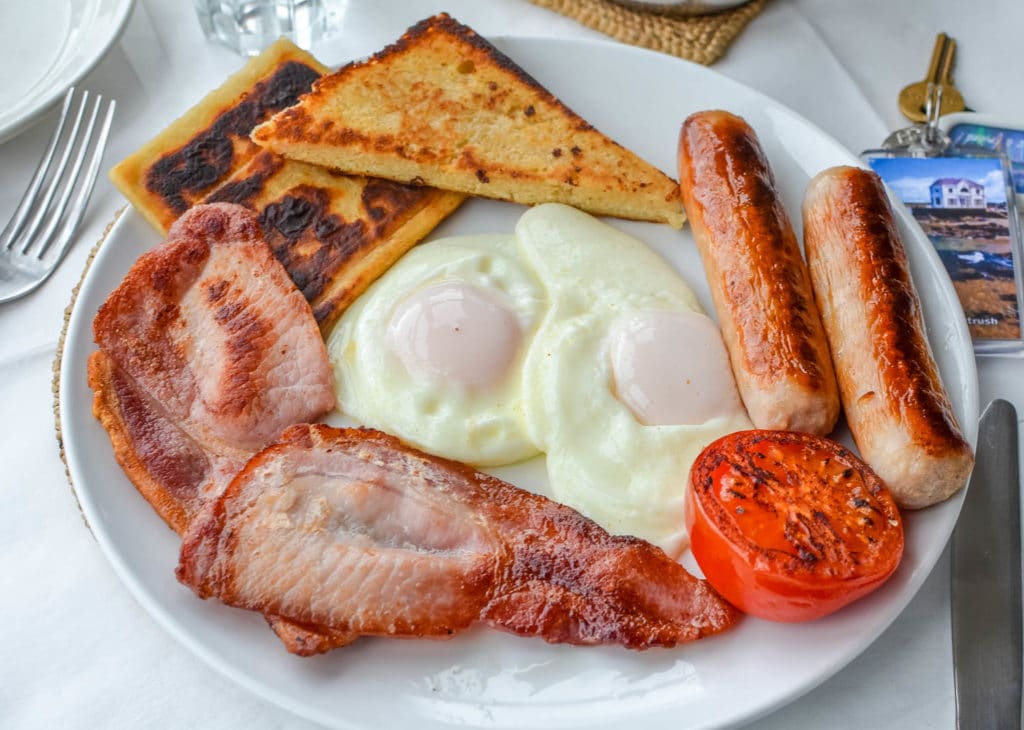 Rabbie's Northern Ireland & Atlantic Coast Tour – Day 2
Marvel at the 17th walled city of Derry, with its famous seven gates and bustling markets
Immerse yourself in the ancient Gaelic culture of Donegal as you pass through its rugged mountains
Experience the haunting beauty of the remote Glenveagh National Park
The drive from Portrush to Derry was about an hour, and then we had 1-½ hours to explore the 17th-century walled city on our own.
Walking and bus tours were available for a fee, but we just grabbed a map at the visitor's center and wandered around. The Derry walls were easy to access and signs along the way provided info about the city's history. Derry is the only remaining walled city left in Ireland.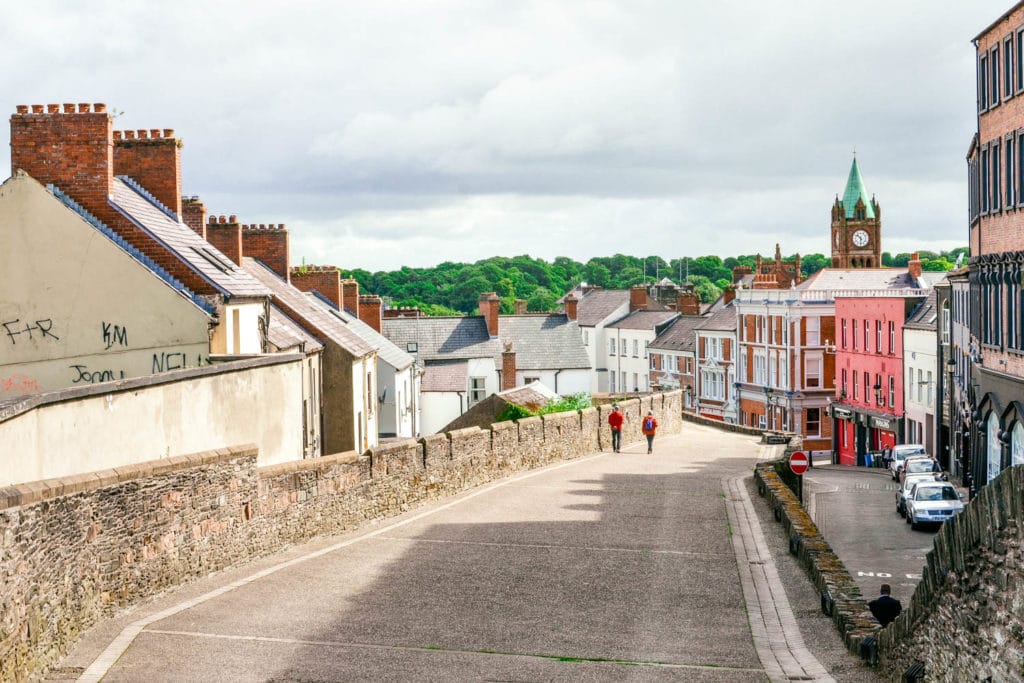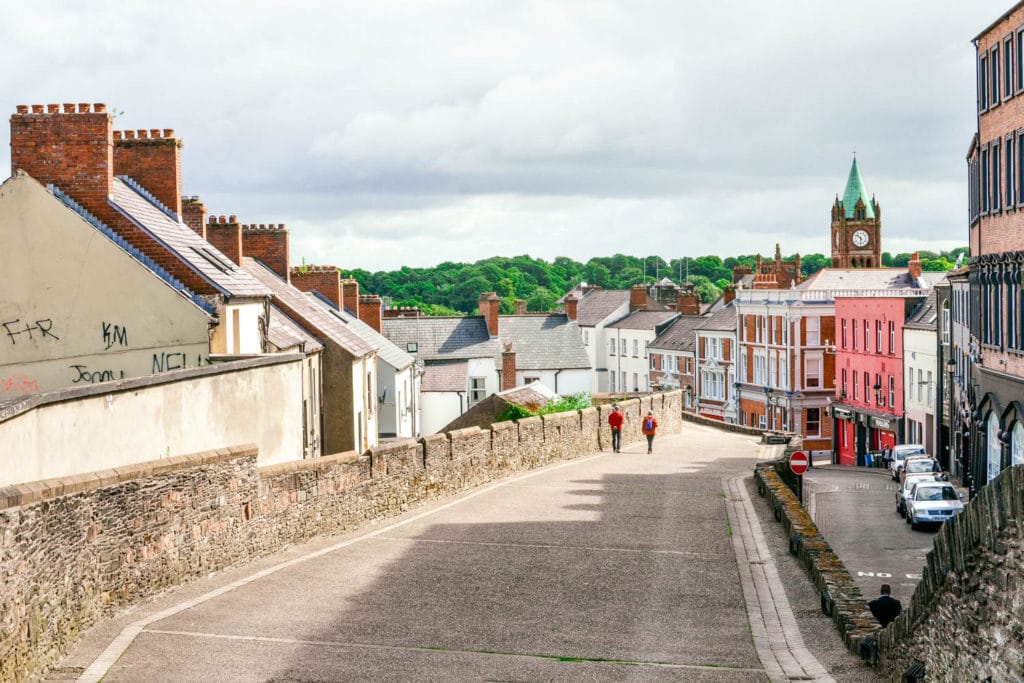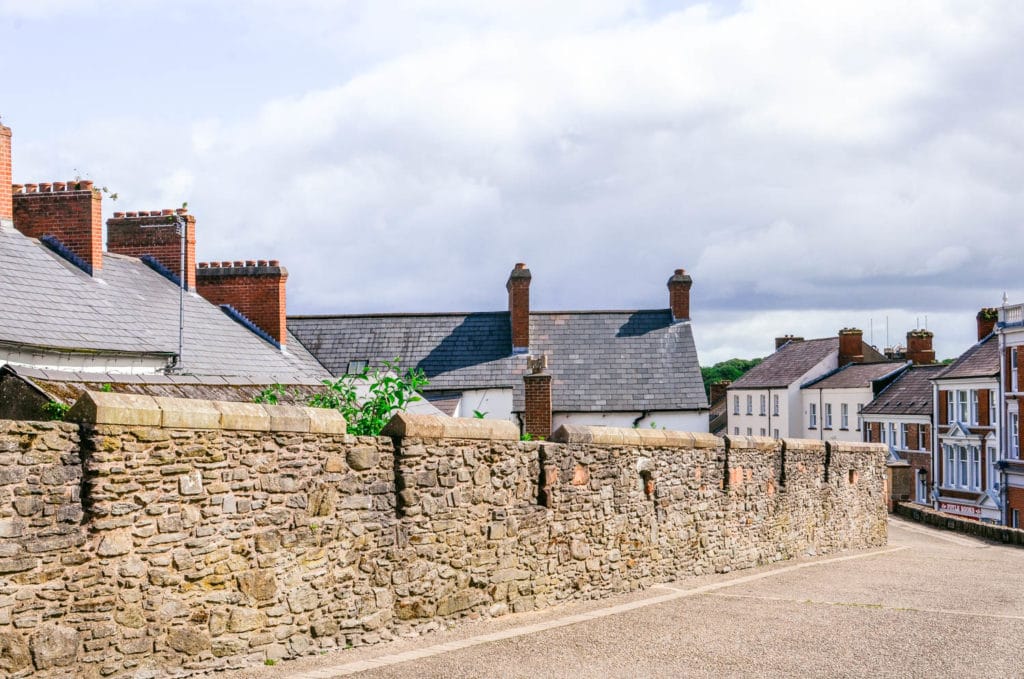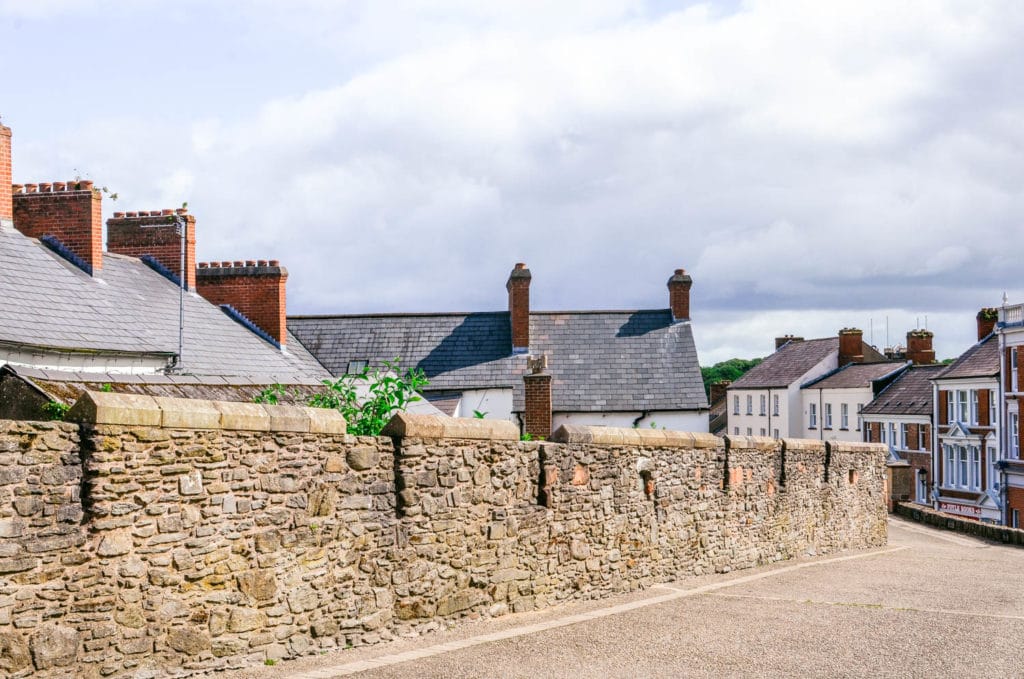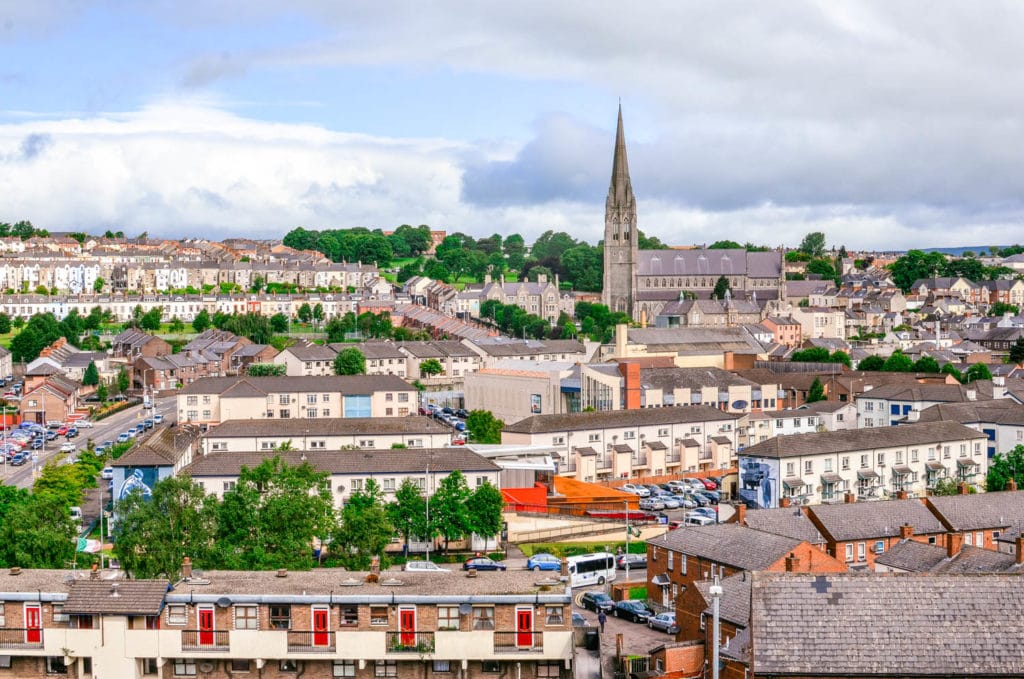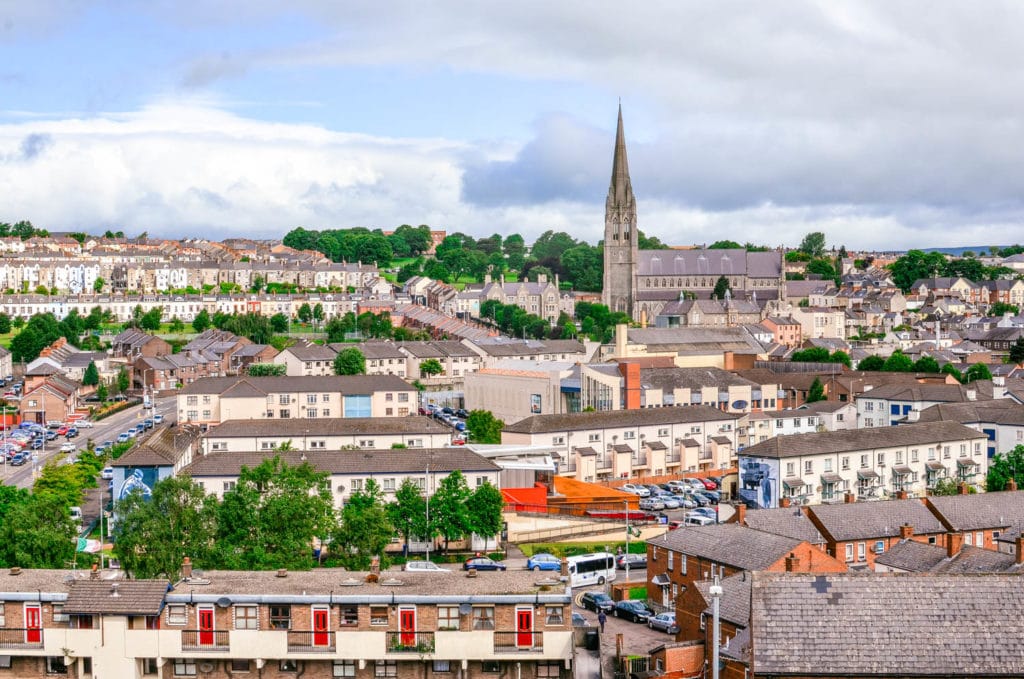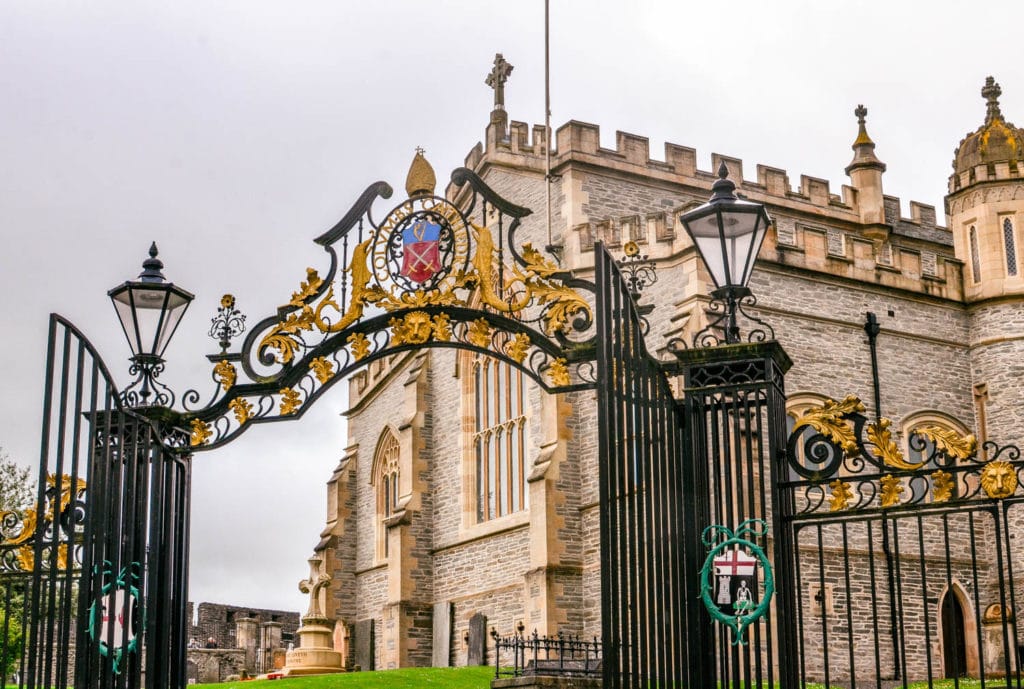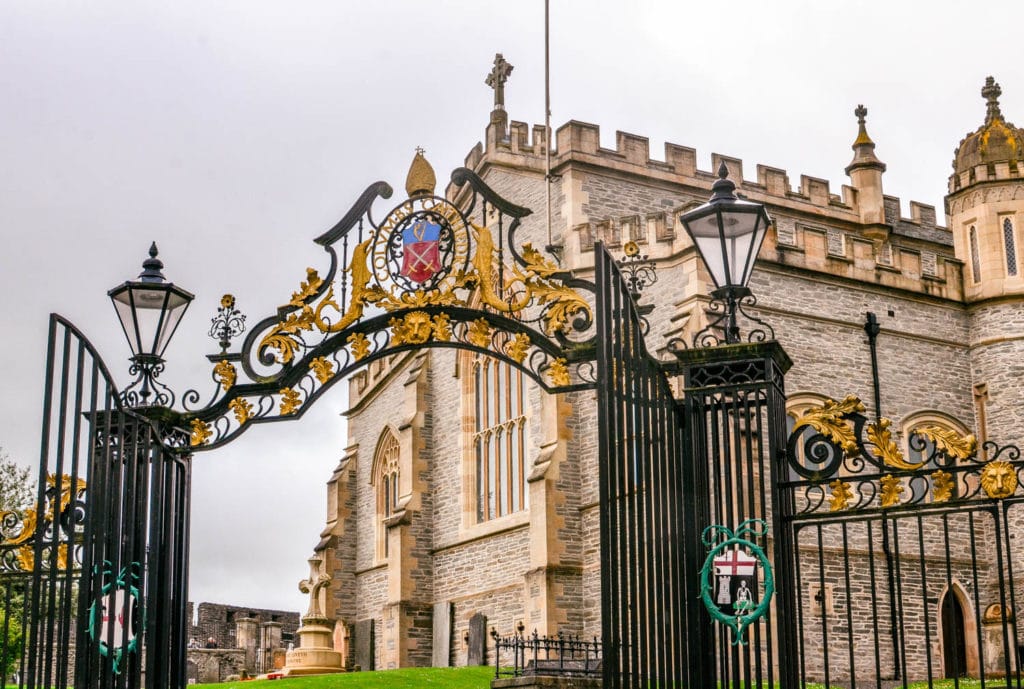 After Derry, we headed to County Donegal, which is part of the Republic of Ireland (the same as Dublin). This was great news because we were back on the euro, where the exchange was more in our favor!
Once at Glenveagh National Park, the second largest National Park in Ireland, we took the shuttle bus to see the castle and gardens. Some members of our group decided to skip this optional stop and had lunch at the cafe.
The shuttle bus was 3 euro for adults and 2 euro for kids round-trip. There is a path to walk, but there isn't enough time to make it there and back within the hour time frame that we had.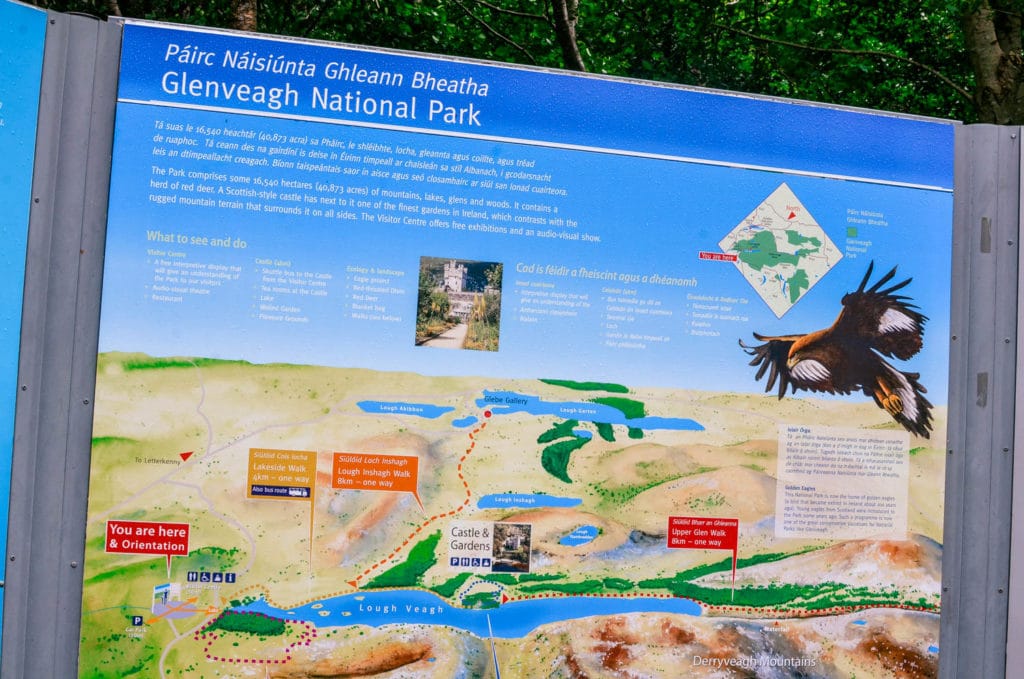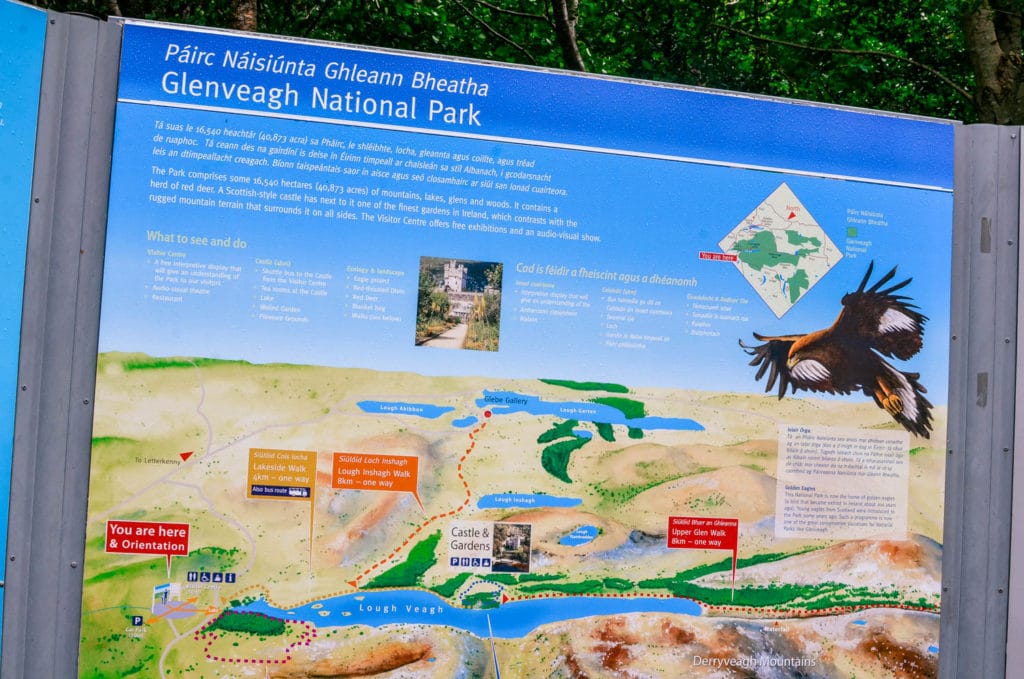 One party in our group attempted to walk the 4km each way (approx 5 miles total) and had to turn around. The moral of the story? Take the shuttle to see Glenveagh Castle and the gardens— it's worth it!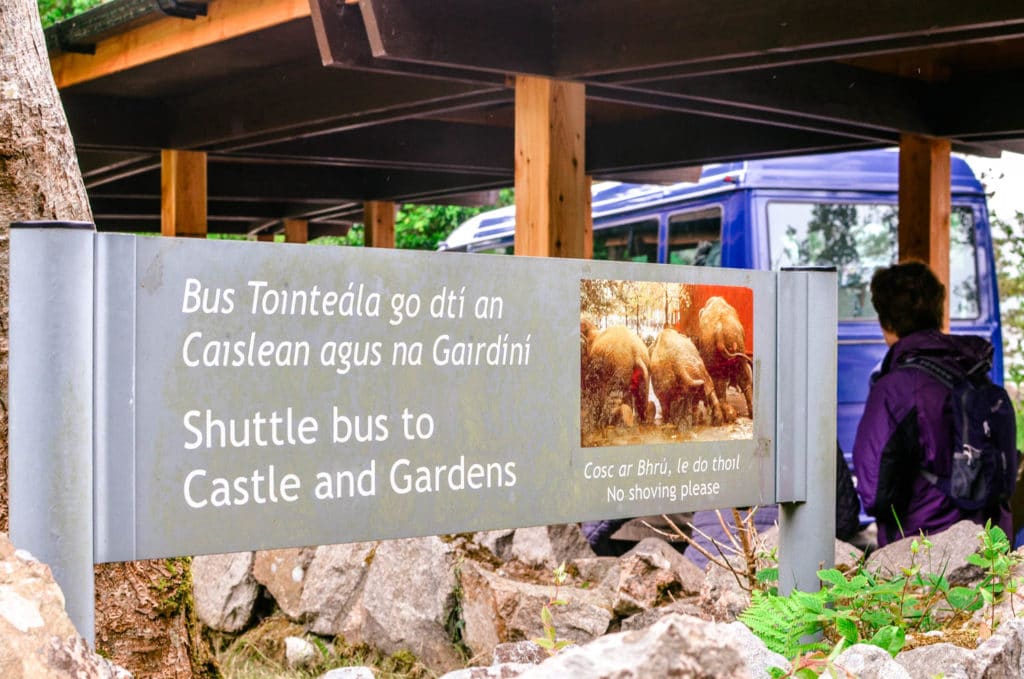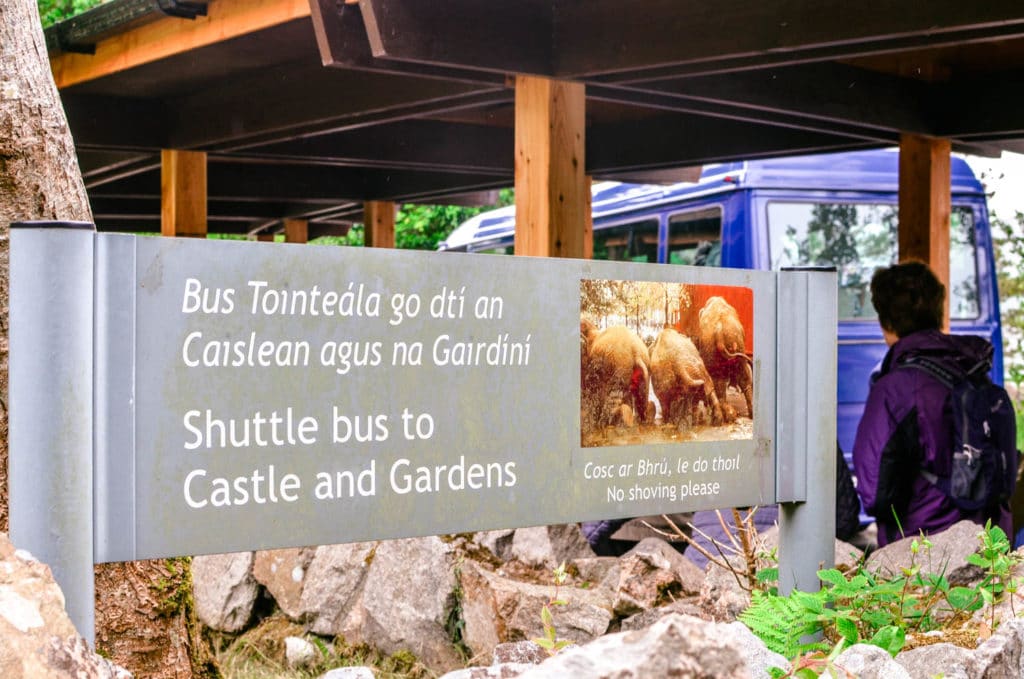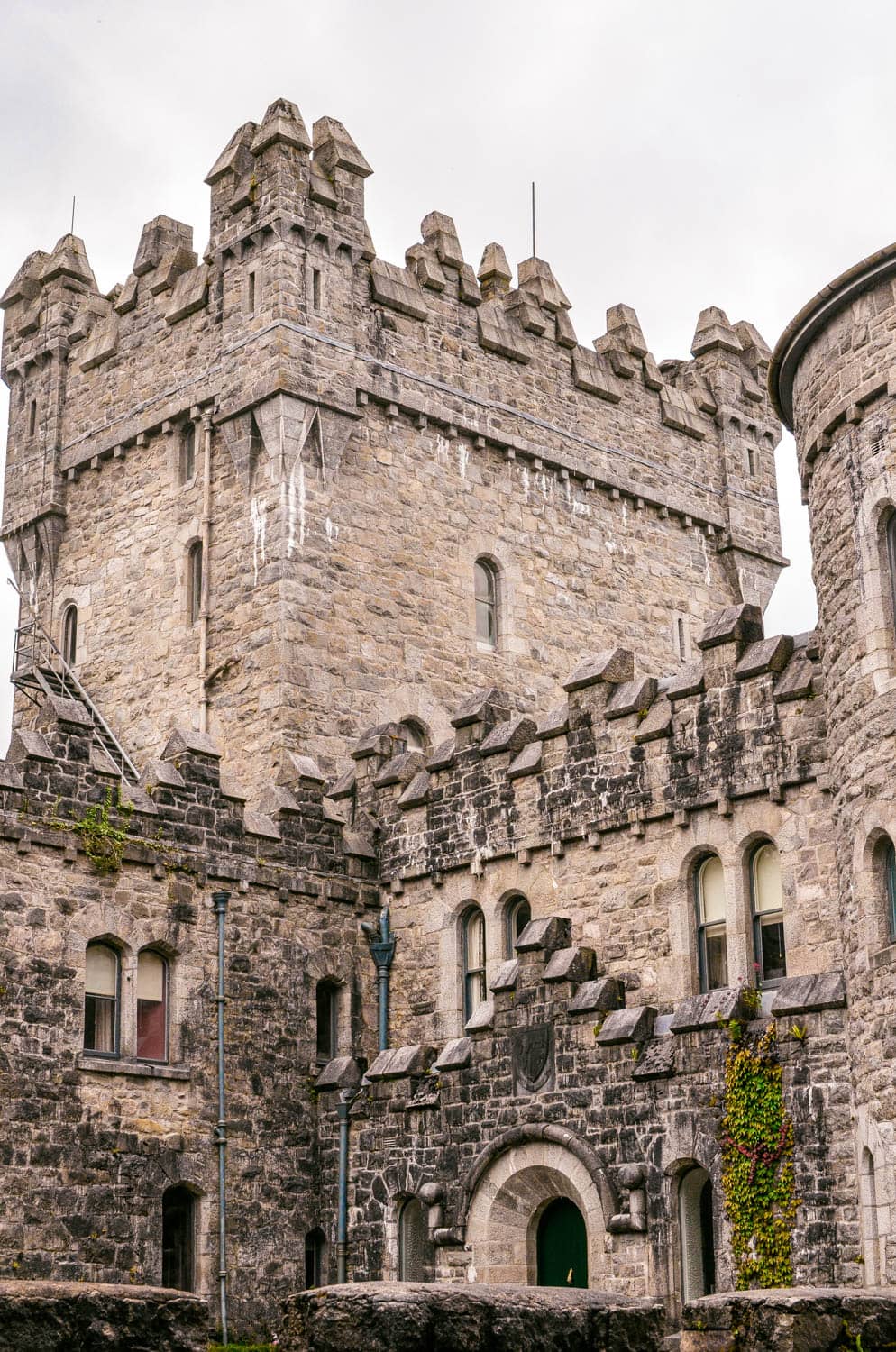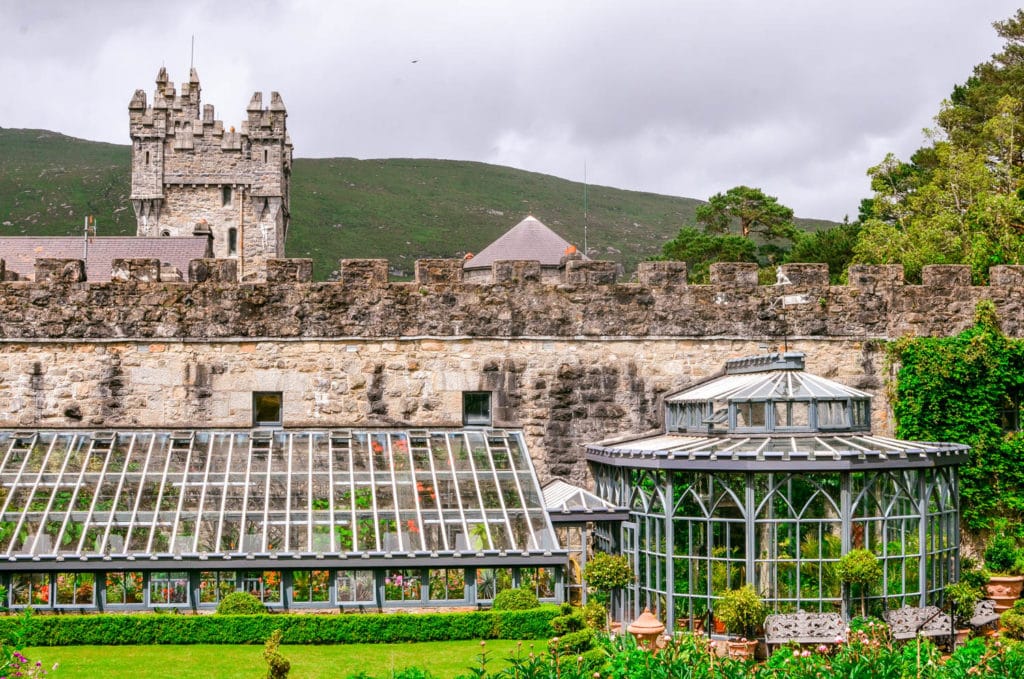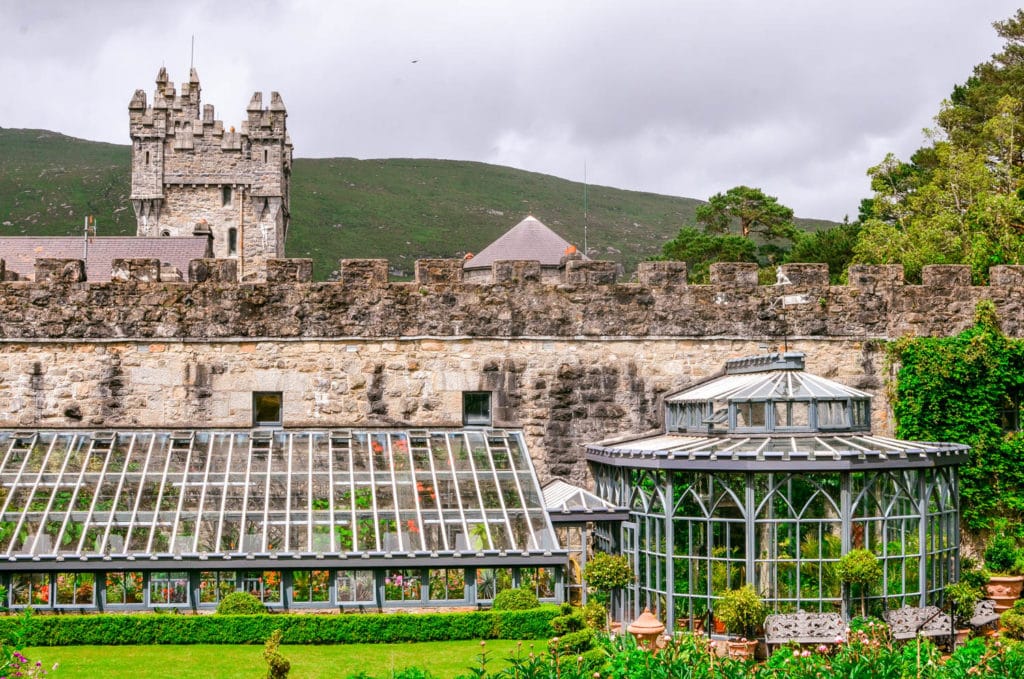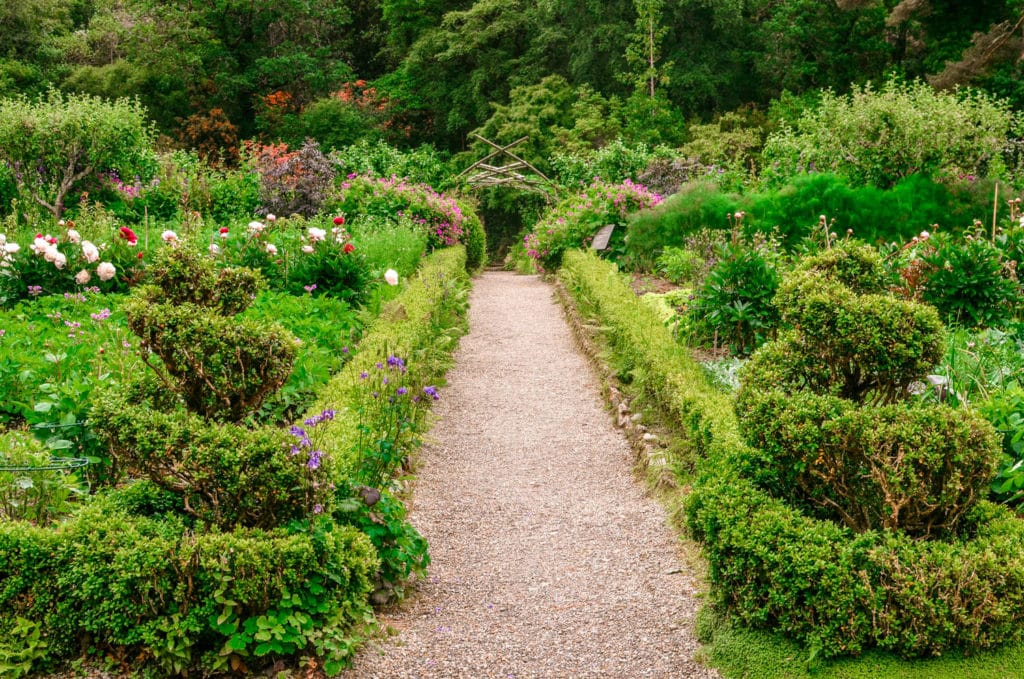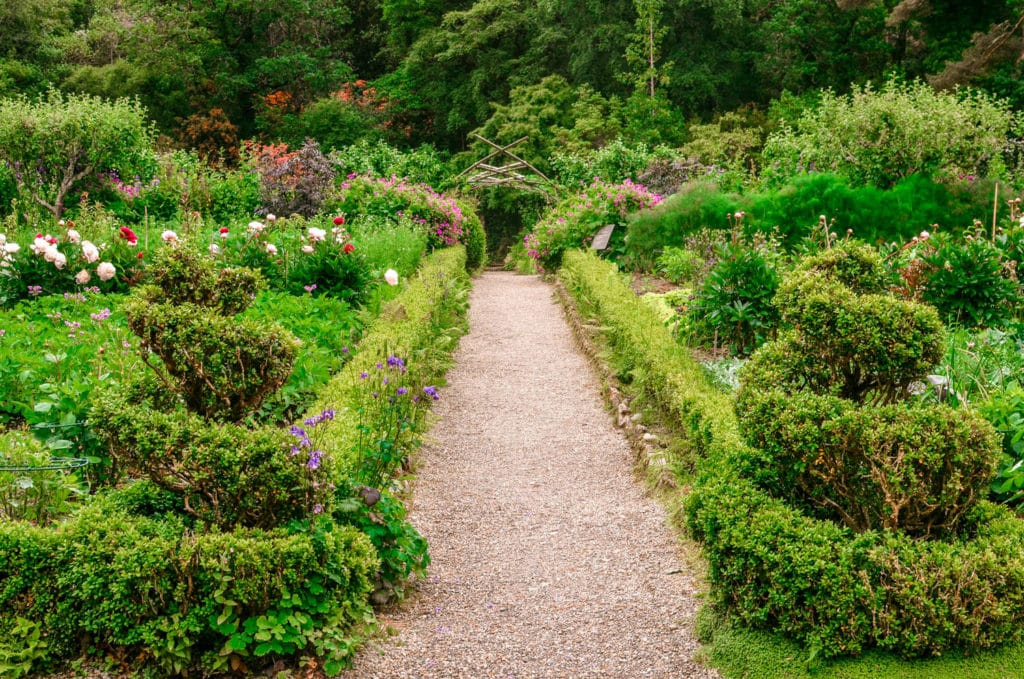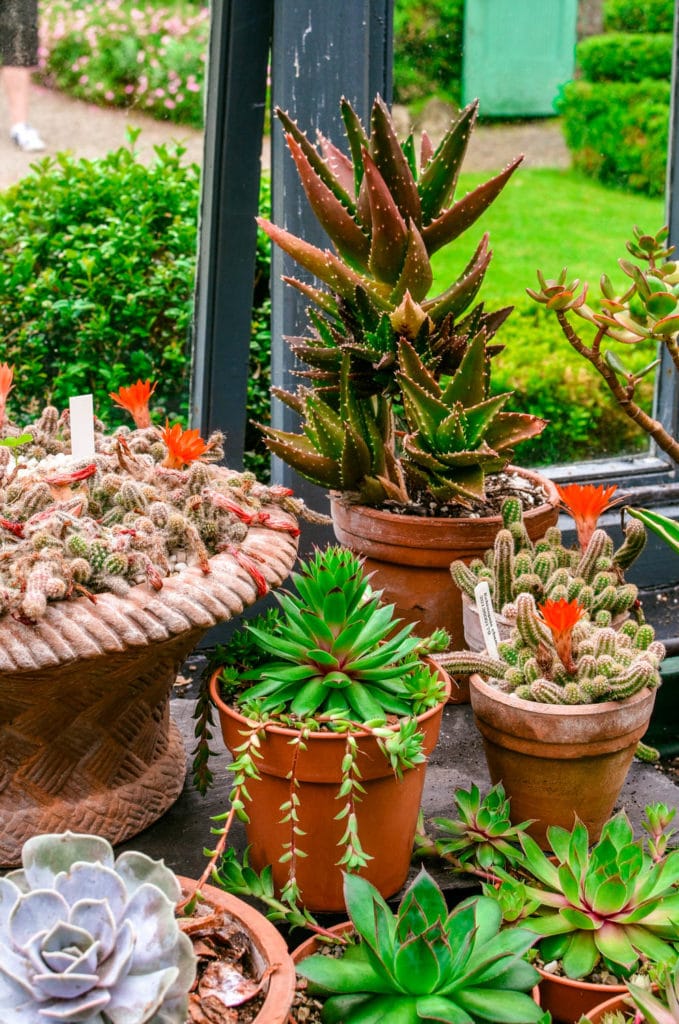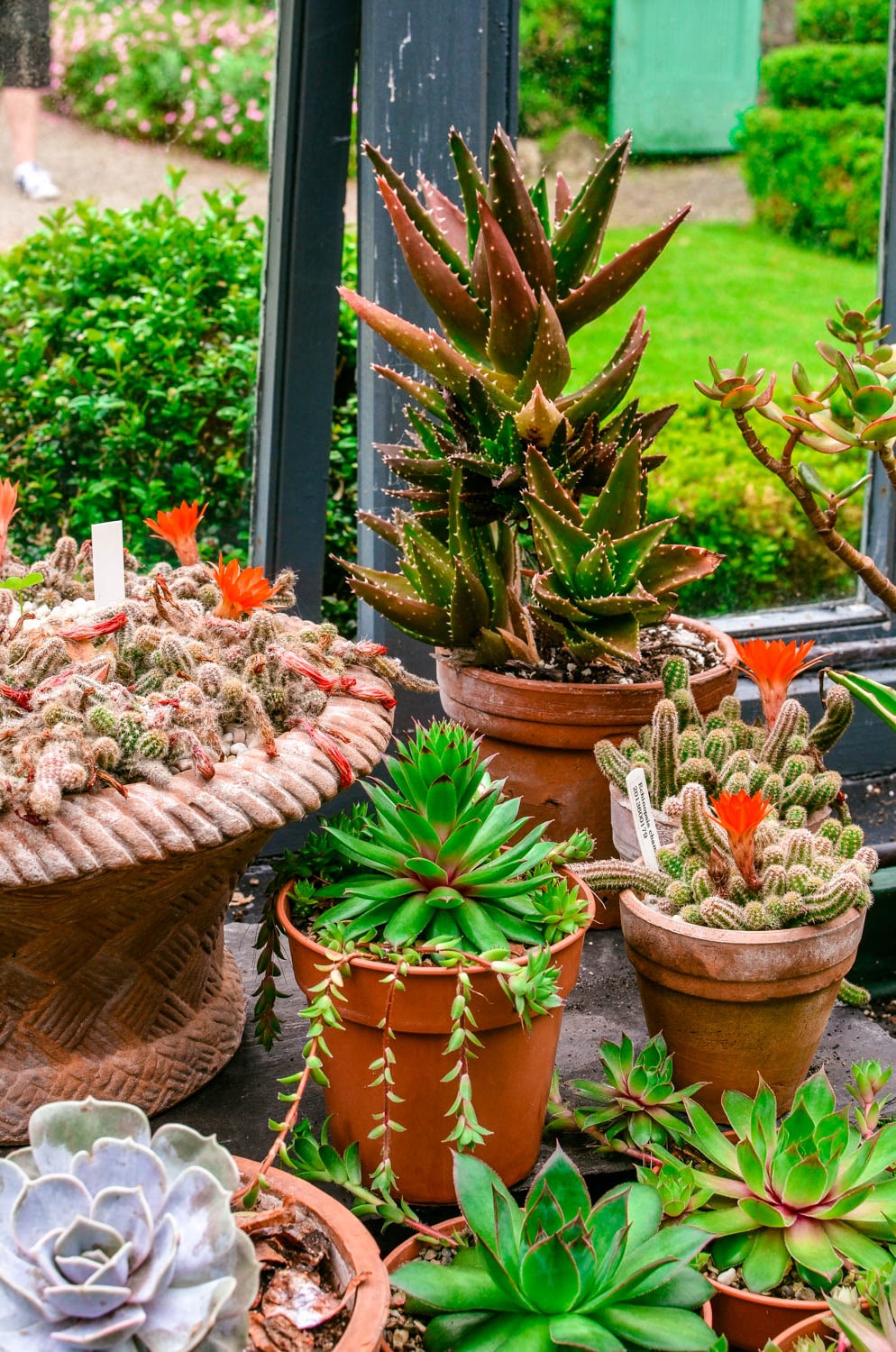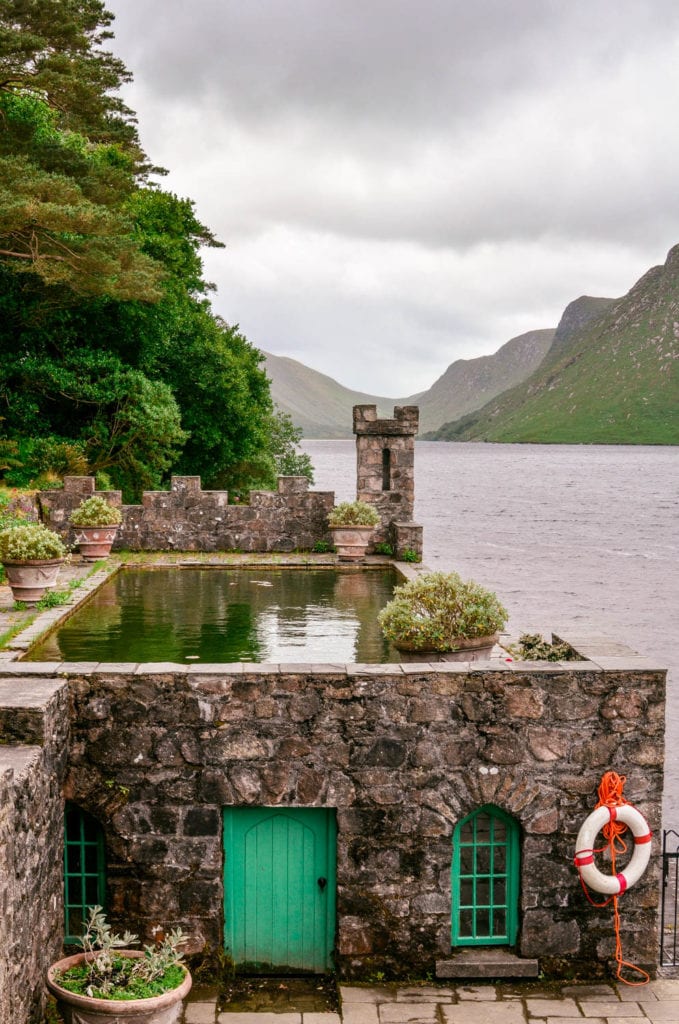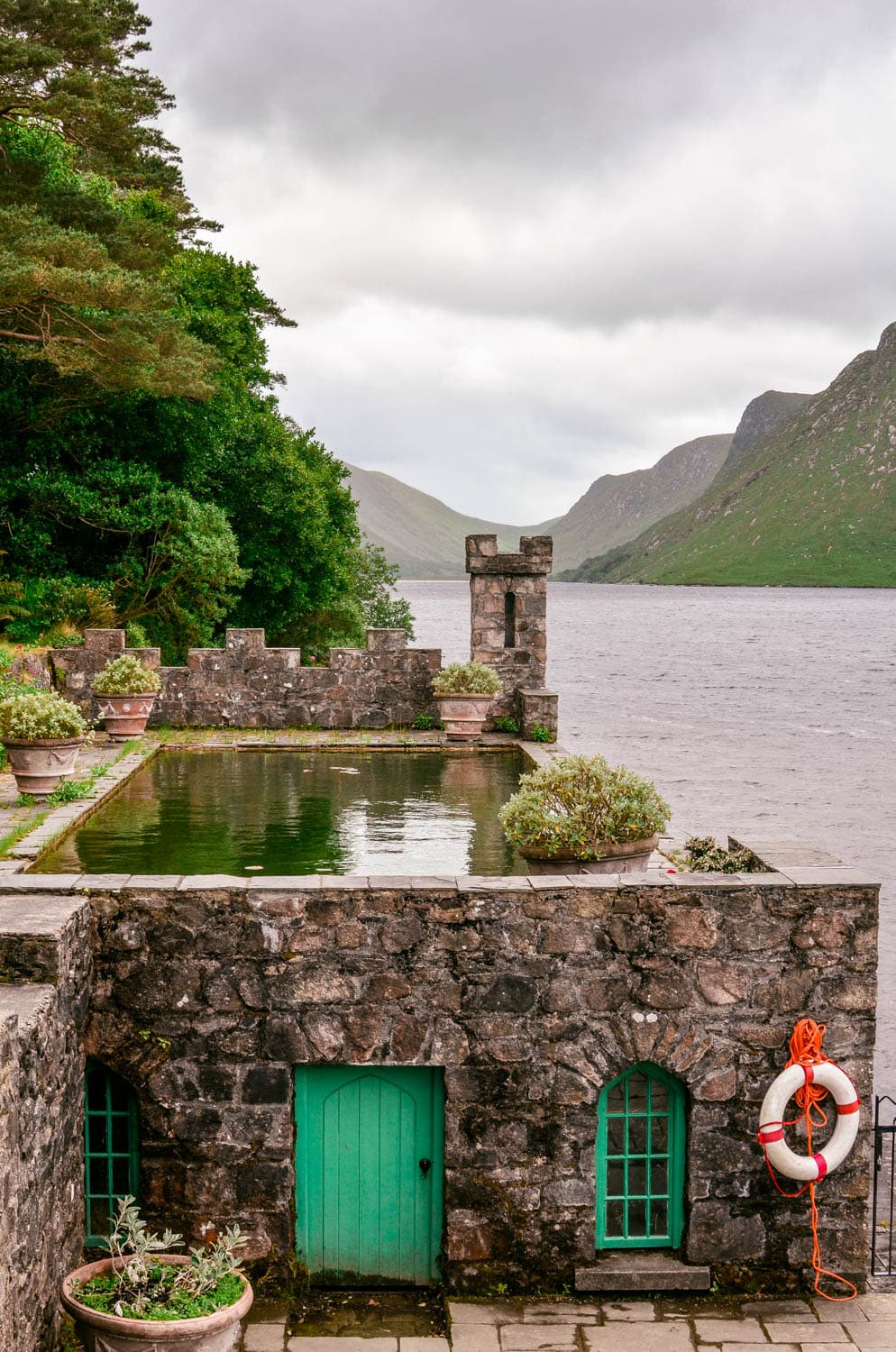 Before we got back on the bus, we grabbed lunch to-go in the cafe. This system worked well for us over the course of 5 days because we didn't miss out on sightseeing to eat.
The rest of the day was pretty low key as we took the Atlantic Way to Donegal for our overnight stay.
Marcus made several detours for photos, including Ireland's smallest port and an airport with a deserted beach... we also stopped for a pint!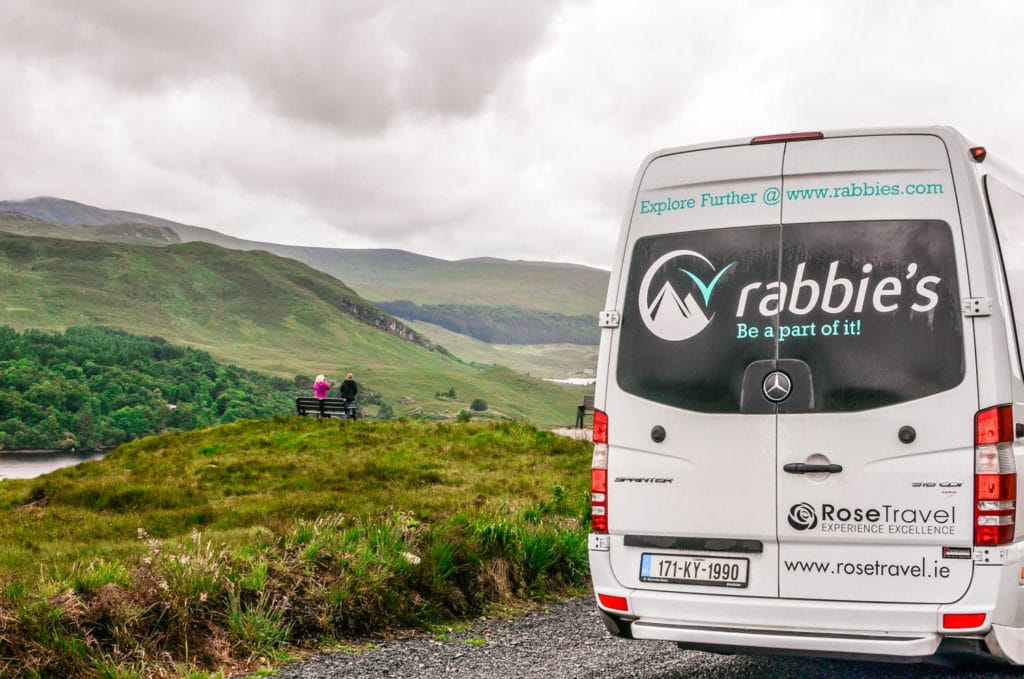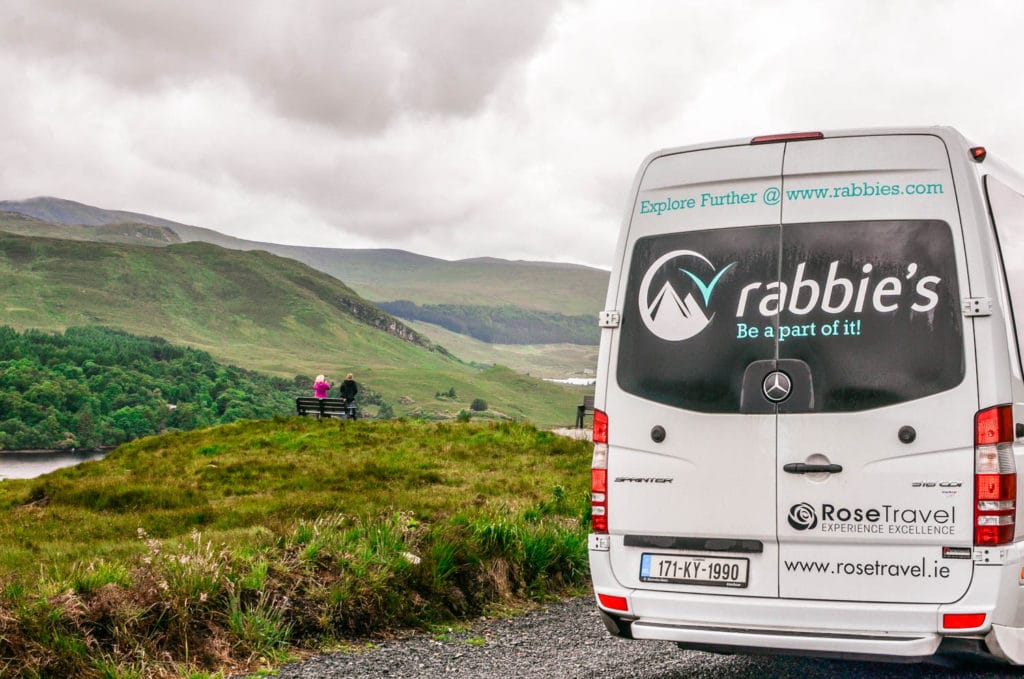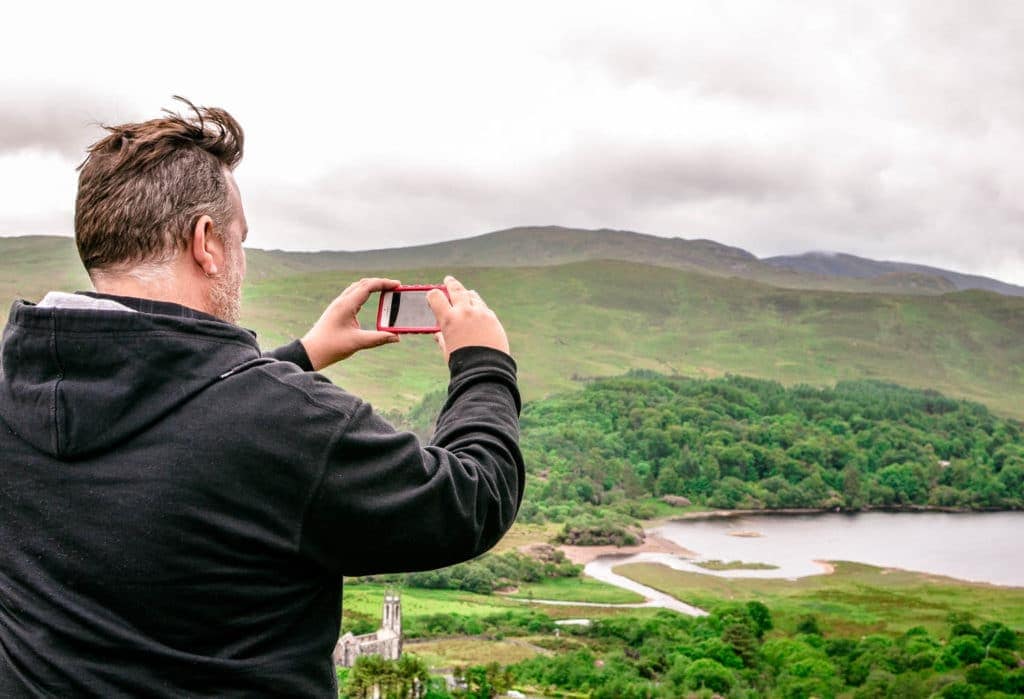 See that jacket? I bought it in Derry because I didn't pack one. A rain jacket is ESSENTIAL for this itinerary.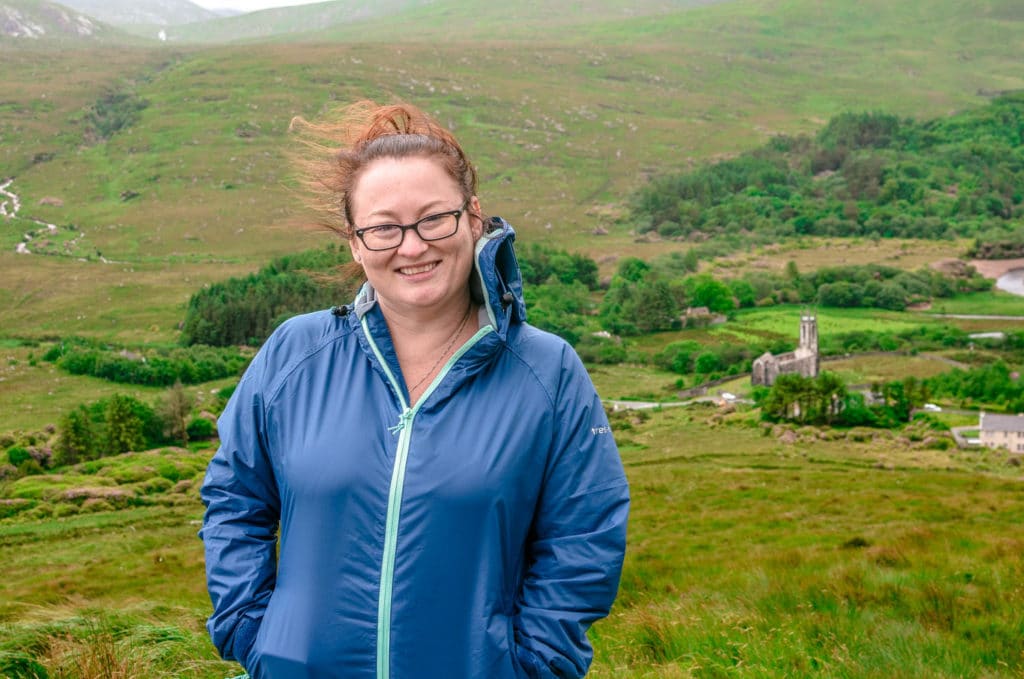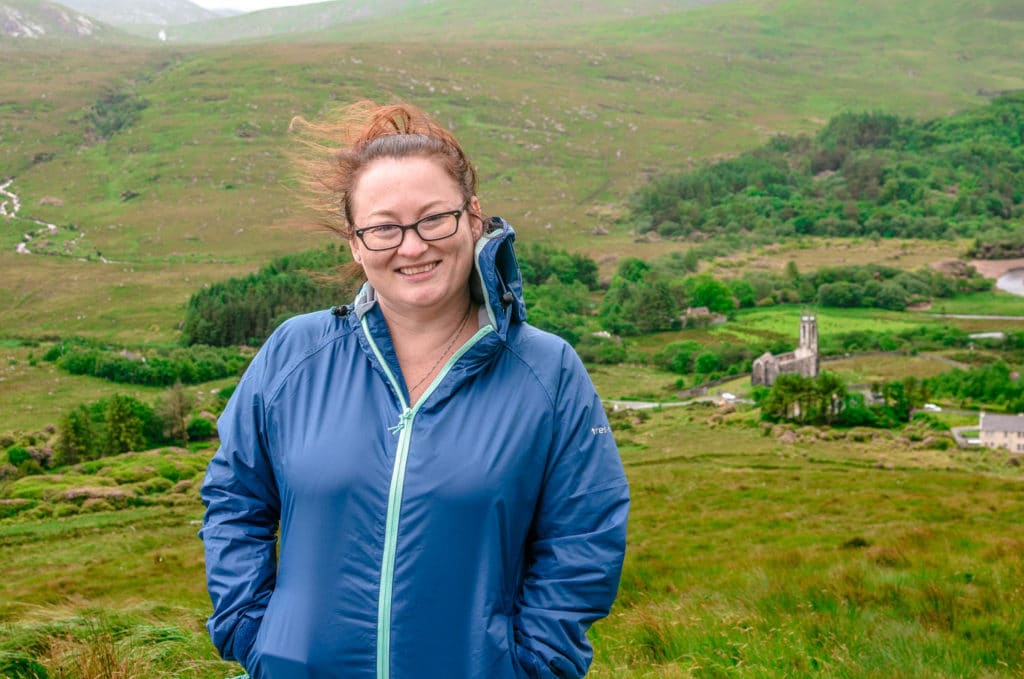 It's true what they say, Guinness tastes better in Ireland!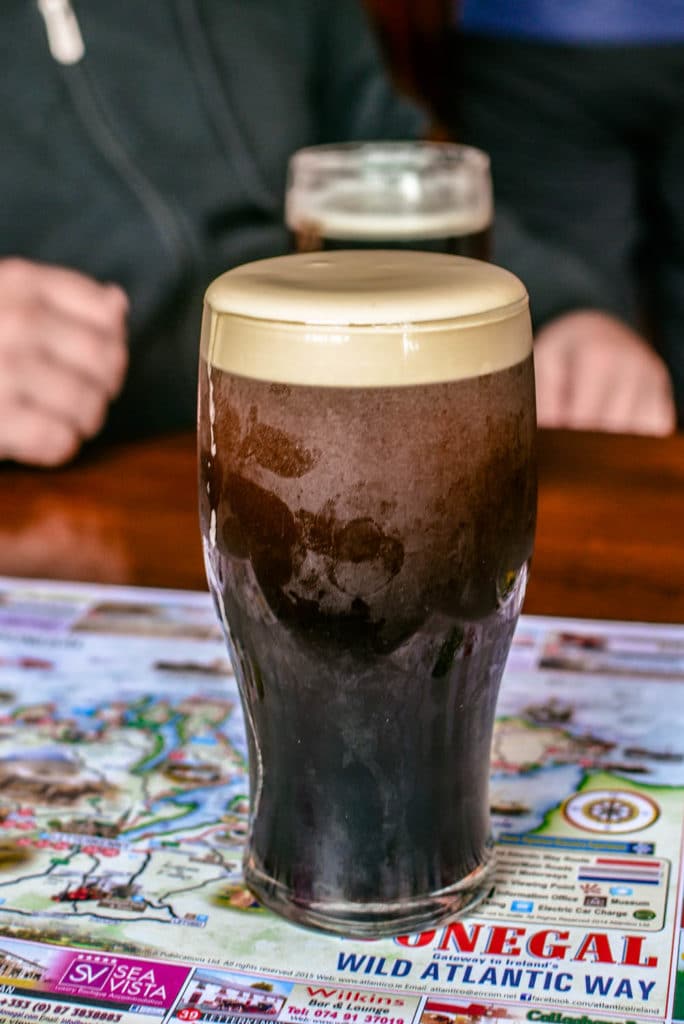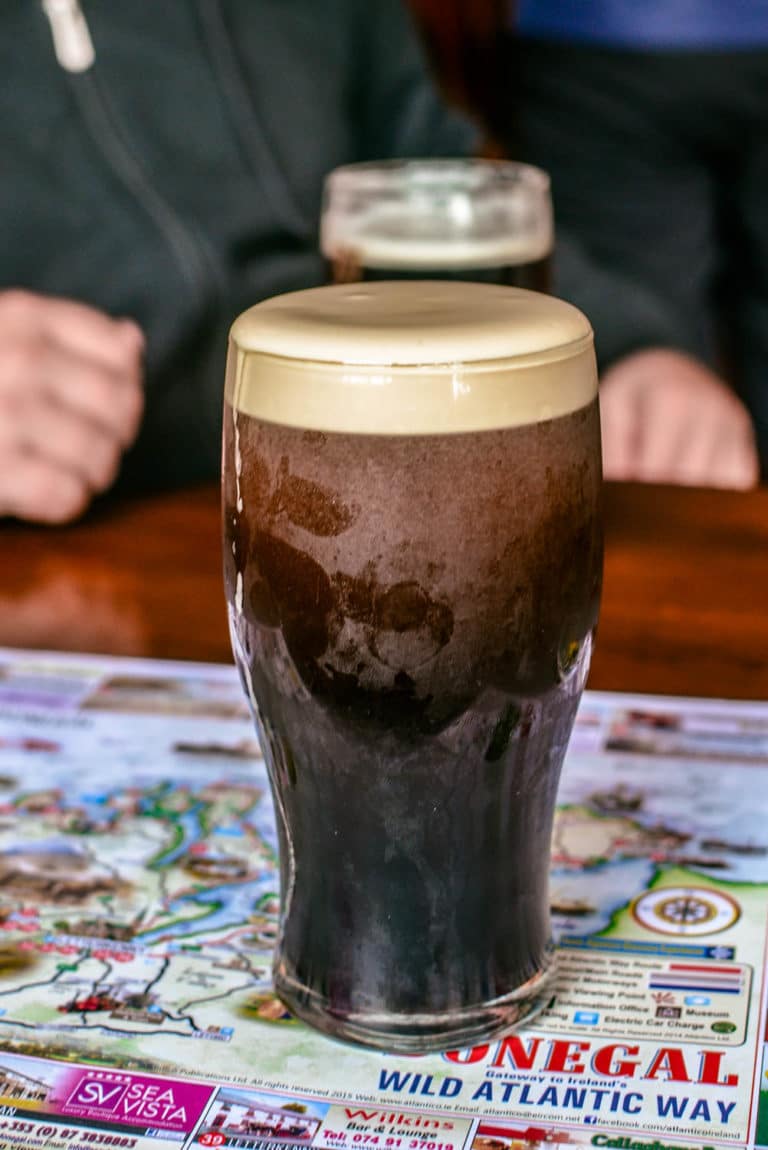 Once in Donegal, we checked into the Atlantic Guesthouse for the night (again, reserved through booking.com). This B&B was in a great location in the center of town, and though dated, was clean. I booked a triple room with three beds and a sink and shower in the room. The toilet and an extra shower were in the hallway and shared with the surrounding rooms. We never saw anyone else using the restroom, so waiting wasn't an issue. The accommodations were fine for one night and the family running it was very nice. I believe I paid 95 euros for the night with a home cooked Irish breakfast.
We enjoyed dinner at Olde Castle Bar at the recommendation of our guide, Marcus. Gotta love the mussels in Ireland!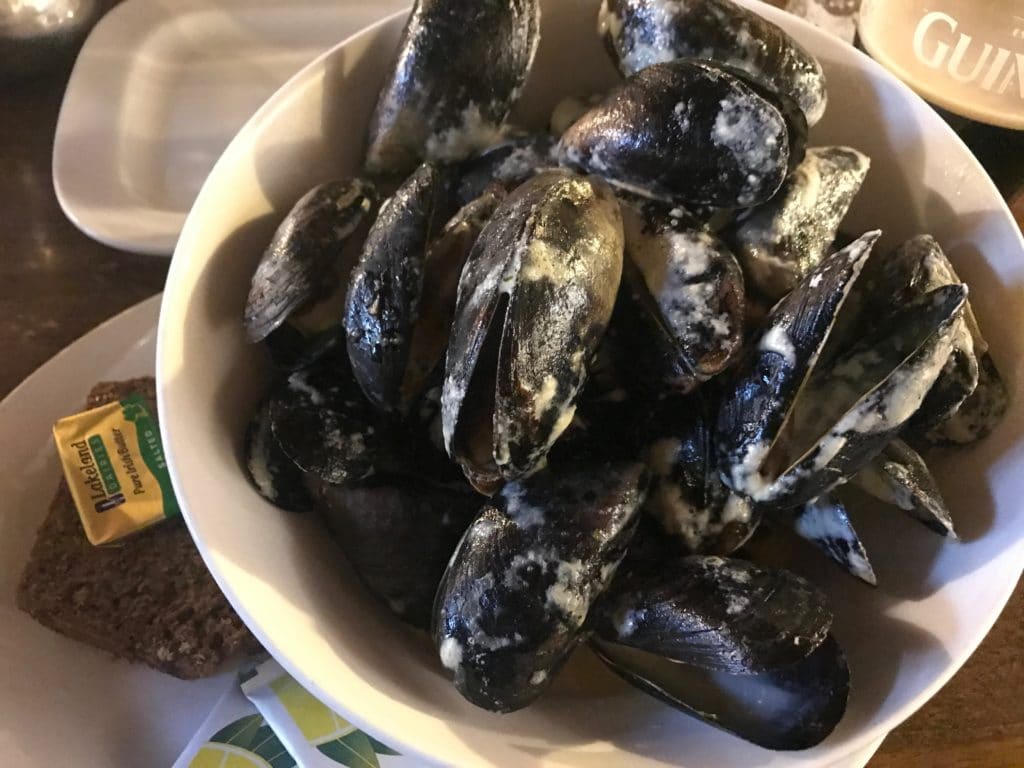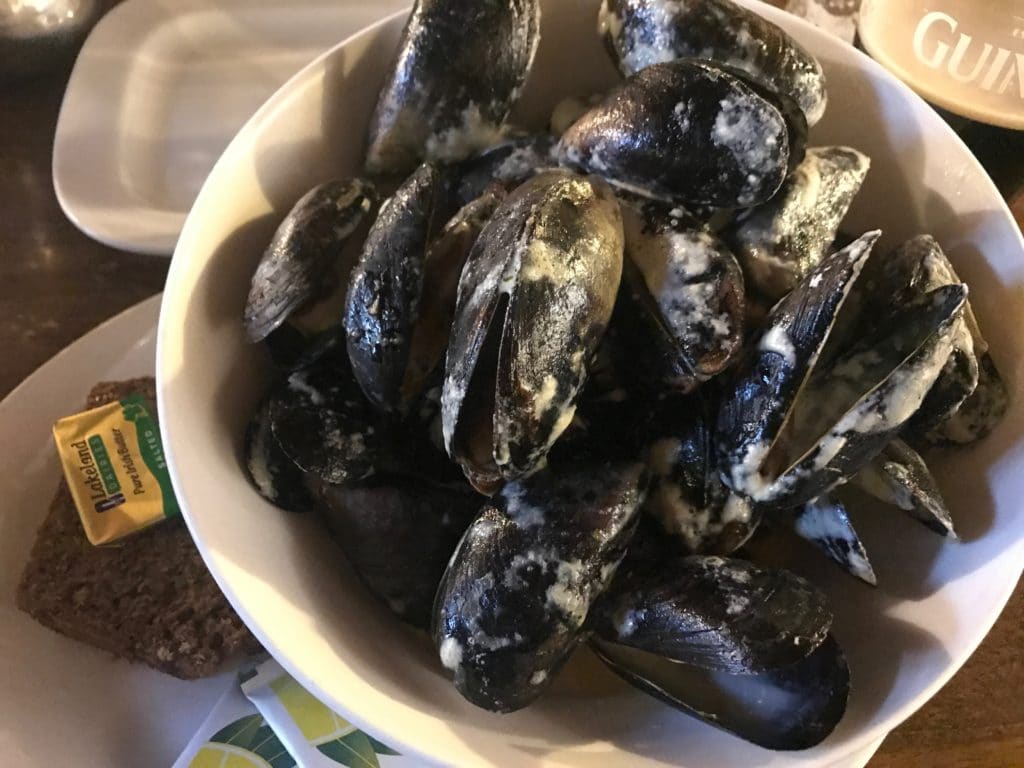 Up next: Rabbie's Northern Ireland & Atlantic Coast Tour Day 3: Carrowmore and Achill Island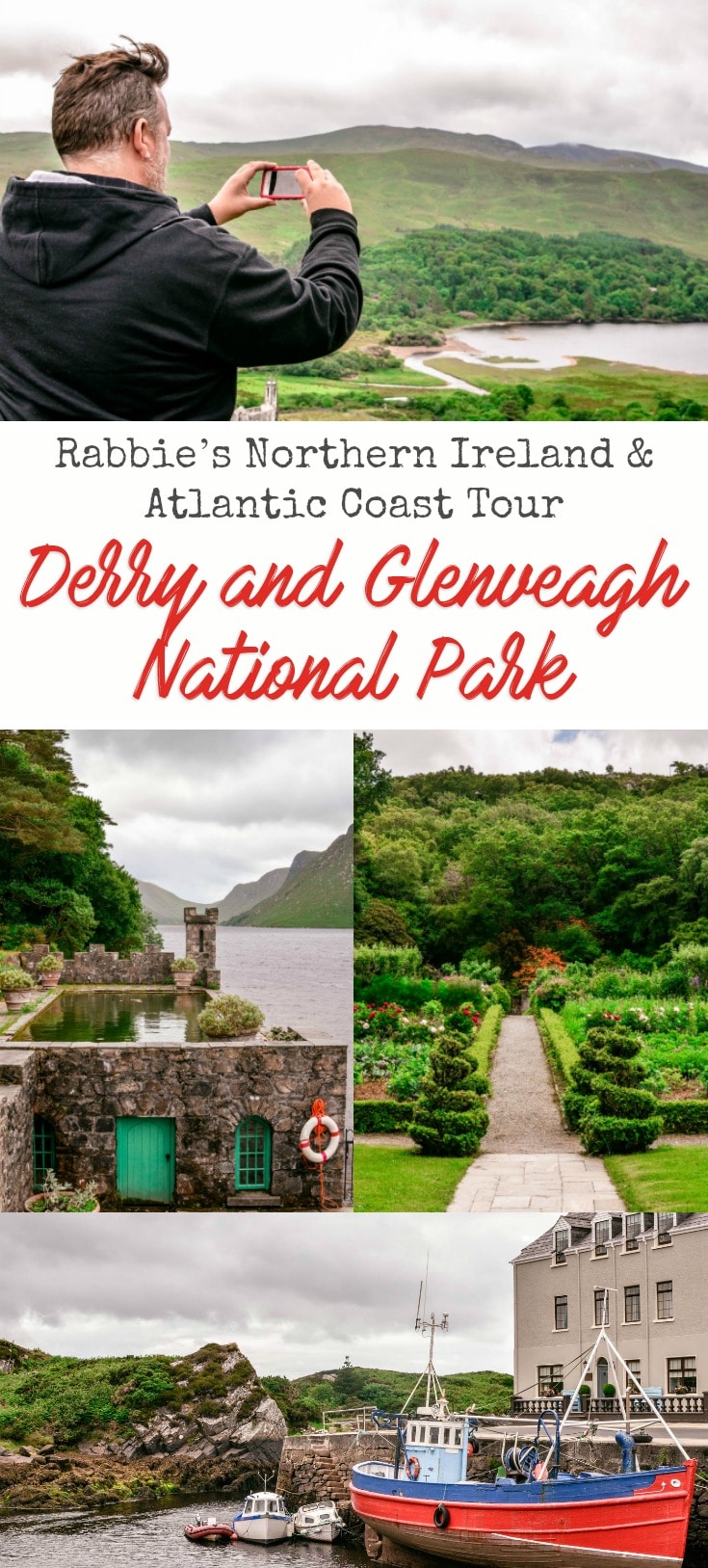 Special thanks to Rabbie's for hosting my family on the Northern Ireland & Atlantic Coast tour. All opinions are my own.