We started Rabbie's Northern Ireland and the Atlantic Coast Tour on my daughter's 13th birthday. The trip was a complete surprise to her, and I wanted her actual birth day to be special. We left London just the day before by Rail and Sail to make the beginning of the tour in Dublin.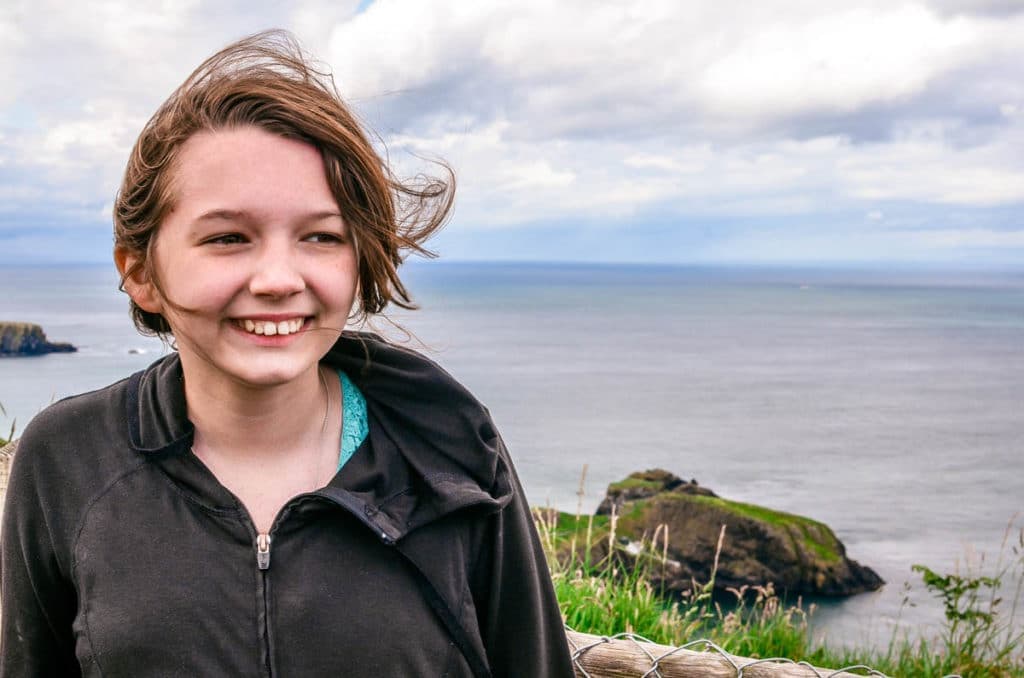 I had been in contact with Rabbie's for a few weeks prior to organize the tour for my family of three, and things couldn't have gone smoother. We boarded our Rabbie's bus with our tour guide, Marcus, promptly at 9 am, as stated on the itinerary.
Our bus was completely full with the max of 16 passengers. The 5-day Northern Ireland & Atlantic Coast tour is clearly very popular in June. I had found out later that my family took the last three spots on the bus, so it was good that I booked when I did (the sooner, the better!).
The itinerary for our first day was the main reason I went with Rabbie's Northern Ireland & Atlantic Coast tour— we had to see Giant's Causeway!
Rabbie's Northern Ireland & Atlantic Coast Tour - Day 1
Explore historic Belfast with an insightful city tour
Learn about the tragic history of the world's most famous maritime disaster in the museums and attractions of the Titanic Quarter
Wander the glens and coast at Antrim, an area of outstanding natural beauty overlooking the superb Scottish coast
Walk where giants fought and changed the earth at the unique and stunning Giant's Causeway
Looking back, the first day was super ambitious as we traveled a fair distance. Our first major stop after leaving Dublin was Belfast in Northern Ireland.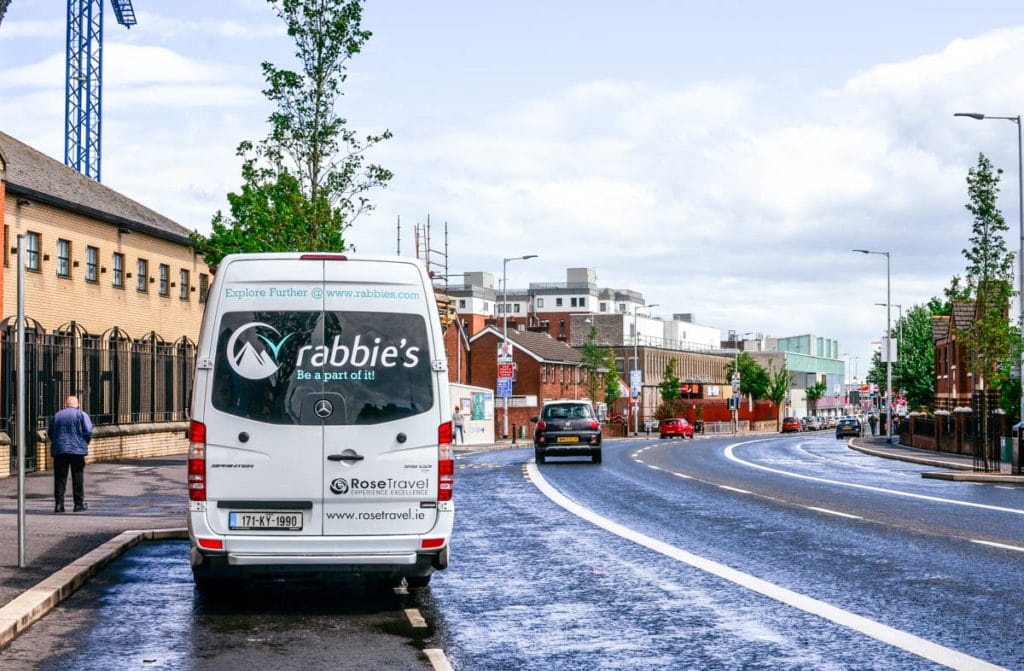 Marcus gave us a brief history of Northern Ireland and its turbulent past before taking us to see several murals, including the one of Bobby Sands, on the side wall of Sinn Féin's Falls Road office. There is said to be nearly 2000 murals around Belfast and Derry depicting the divide.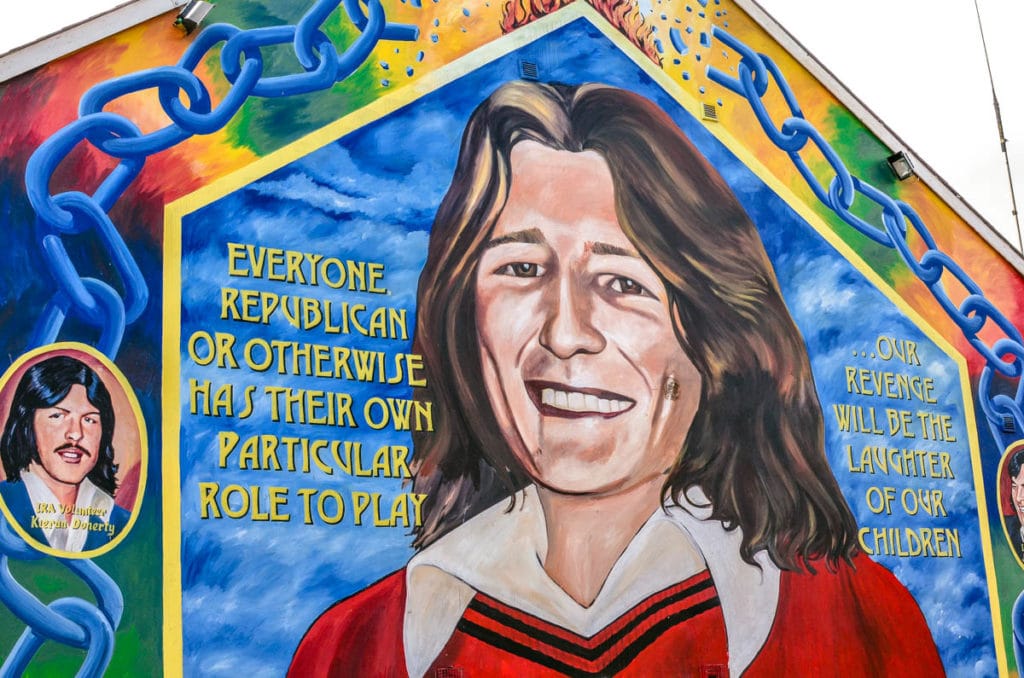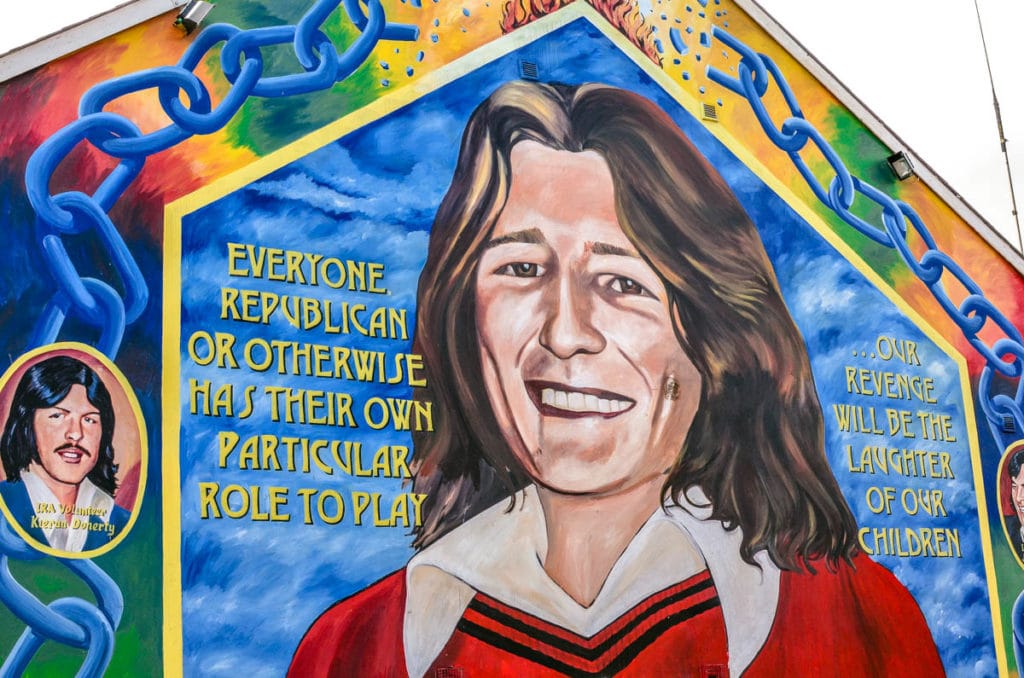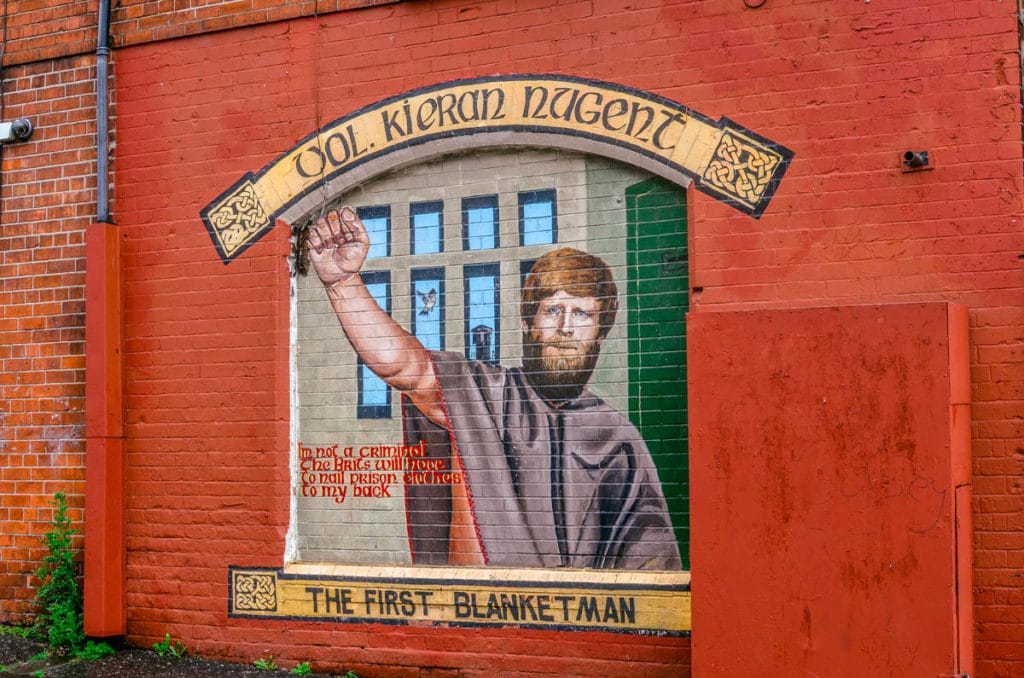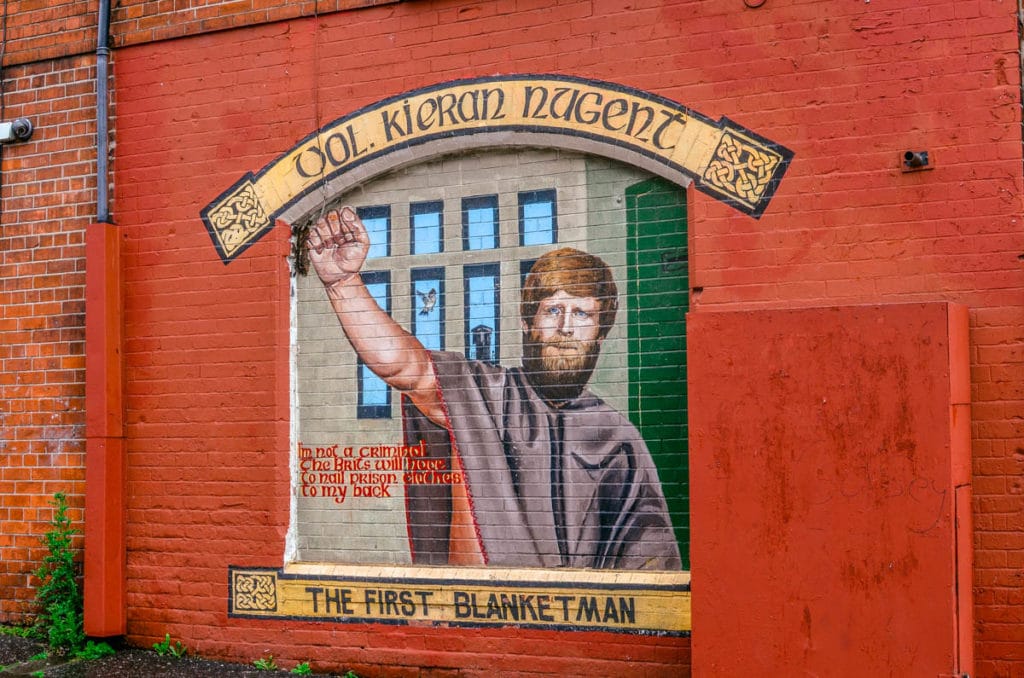 My one regret was not doing more research on Northern Ireland before the start of our tour. It would have been an even bigger teaching moment for my daughter. Next time I will for sure bring a guide book to supplement the tour.
Next was a 2-hour break where we were free to explore as we pleased. Marcus dropped us off in front of Titanic Belfast, and we decided that would be a good place to spend our time.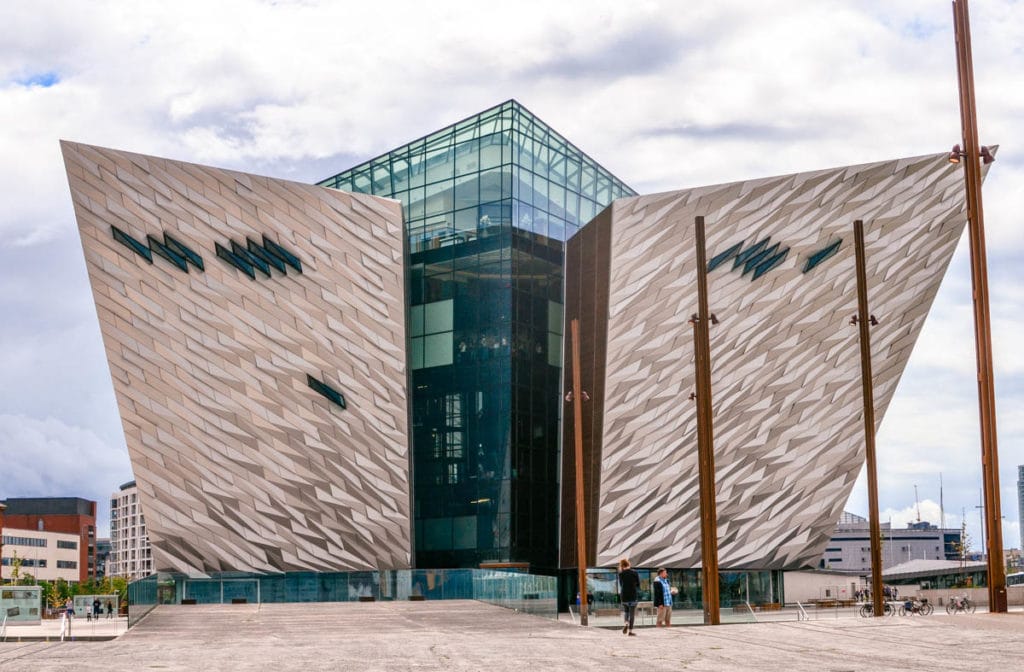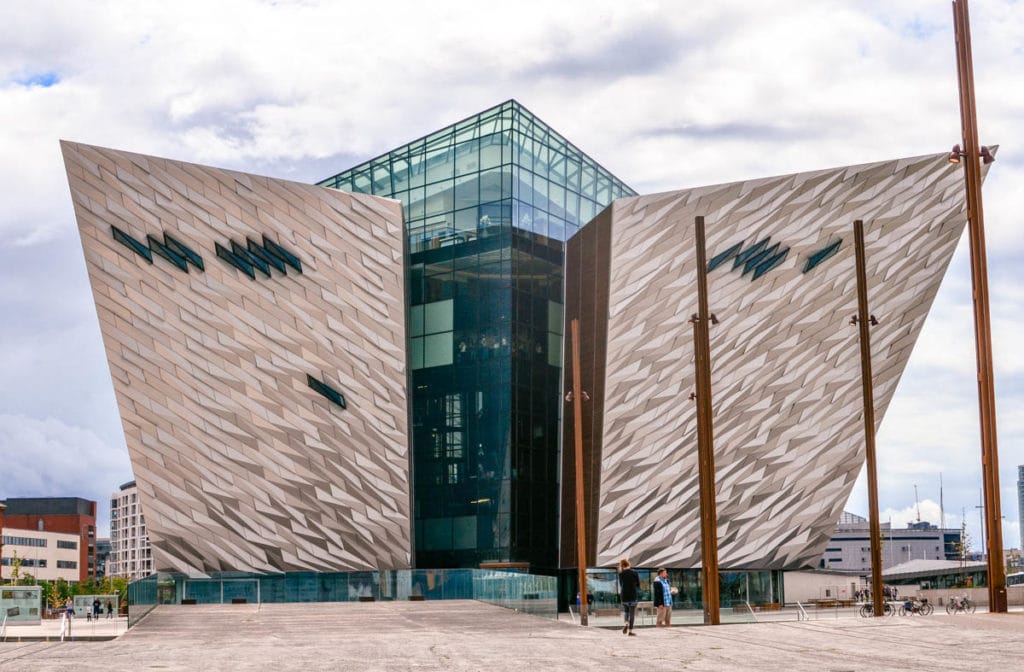 My daughter and I previously visited the Titanic grave site at Fairview Lawn Cemetery in Halifax and were aware of the impact the Titanic had on communities before and after construction. Titanic Belfast put this even more into perspective with its interactive experience and monument on the site where the RMS Titanic was built and launched in 1911.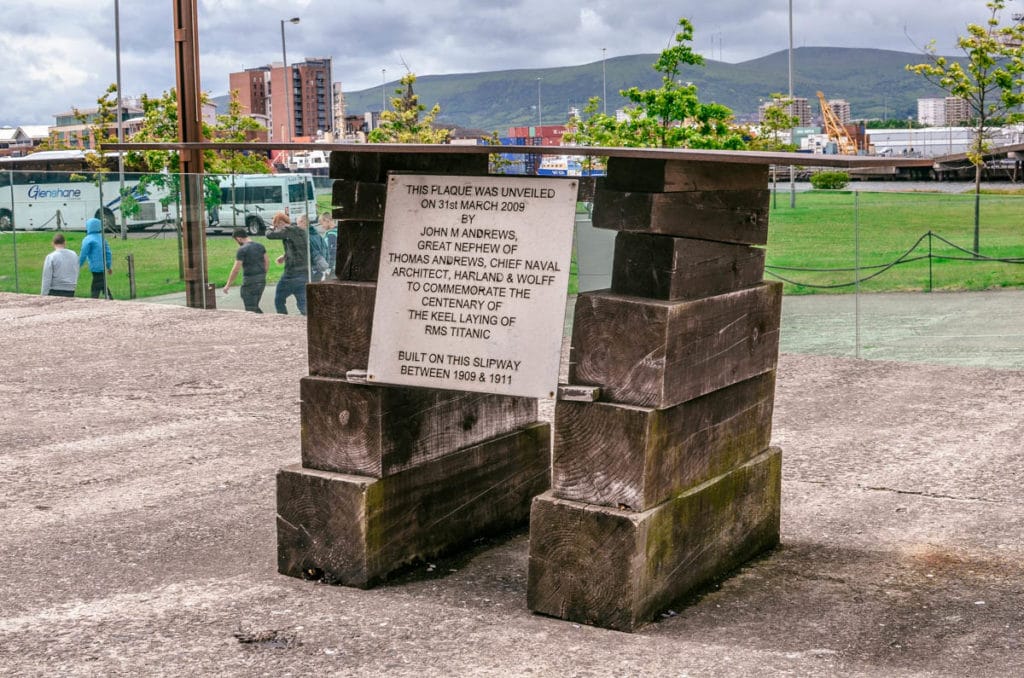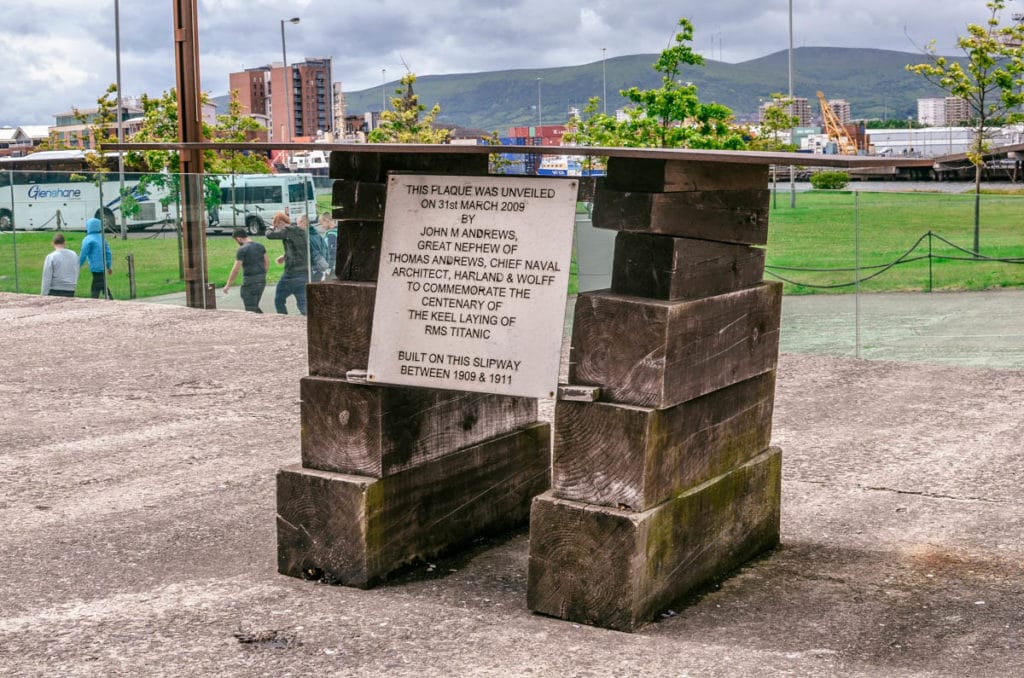 We all agreed that you can't visit Belfast and not at least stop at the Titanic monument. It is very much a part of Belfast's history, and the museum is fantastic for all ages— completely worth the £18.00 (adult)/£8.00 (child) admission fee.
We spent the full two hours at the museum and didn't have time to sit for lunch, so we grabbed some sandwiches at the Titanic Belfast cafe to eat on the bus during the drive through the Antrim Coast and Glens towards Giant's Causeway.
Marcus made two stops before the main attraction. The first was for ice cream/bathroom break in Ballycastle and the second was at Portaneevey Cliffs for a photo opp.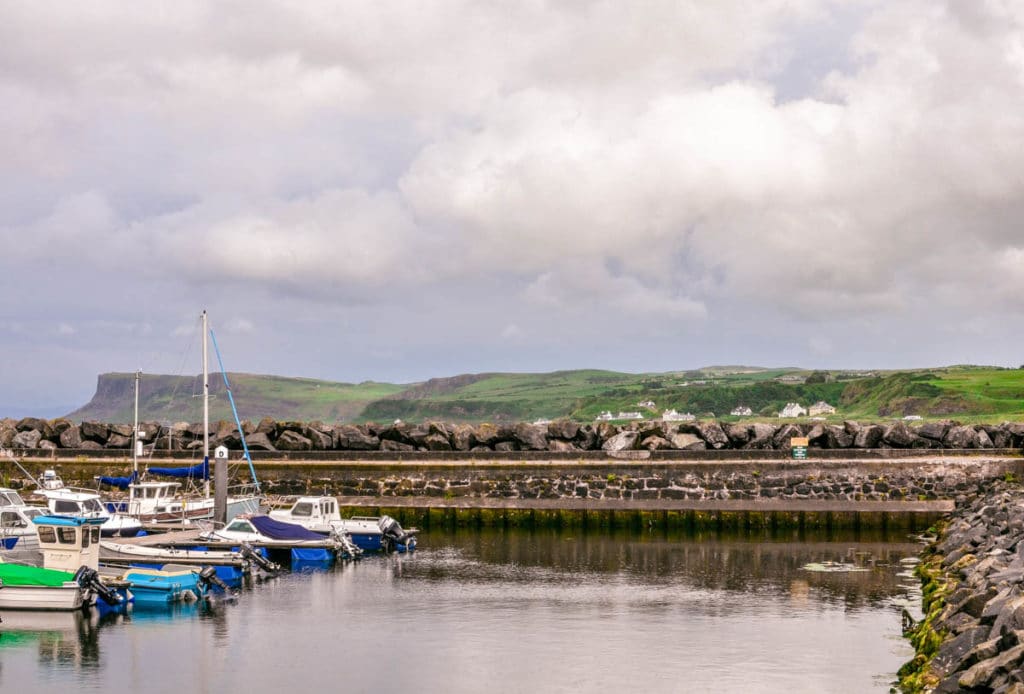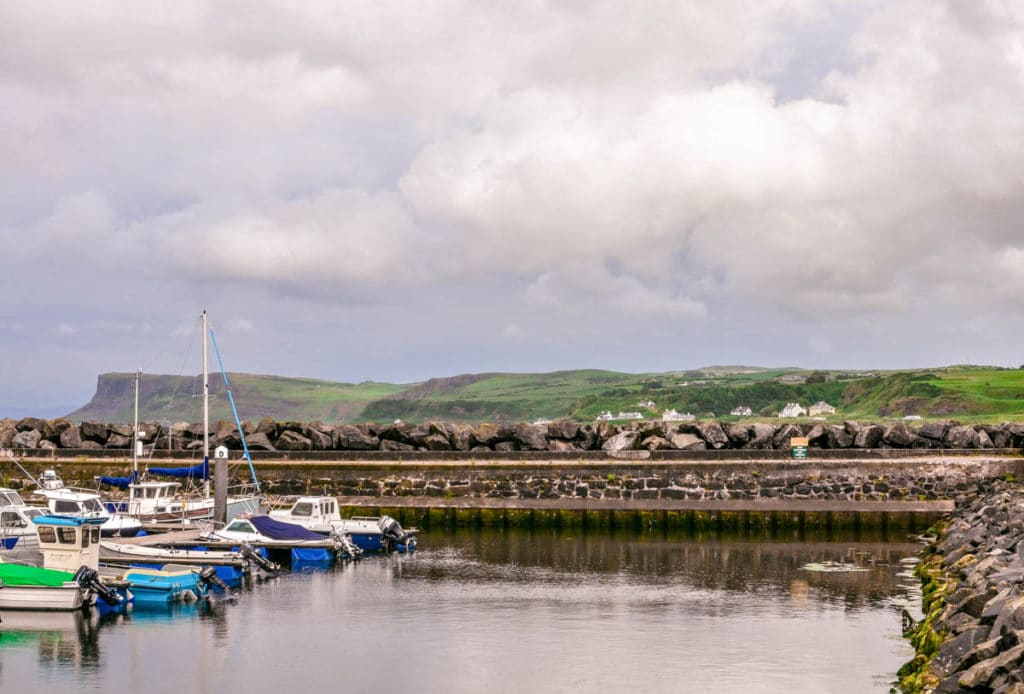 I was very, very pleased with the amount of pit stops we took throughout the tour for restrooms and pictures. We never once had to ask Marcus to stop because he made sure we had plenty of each every day.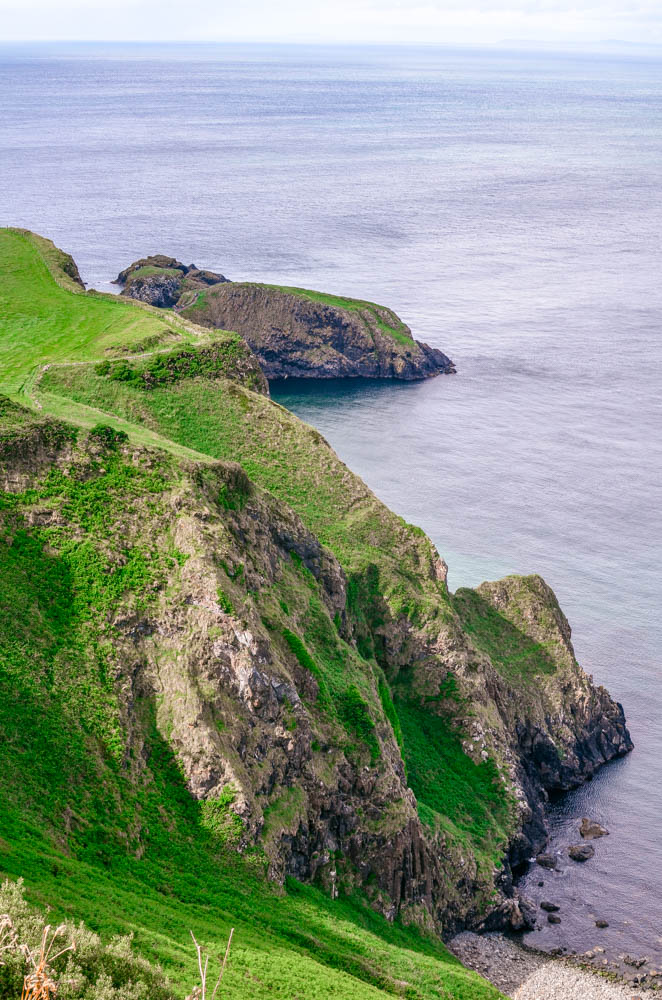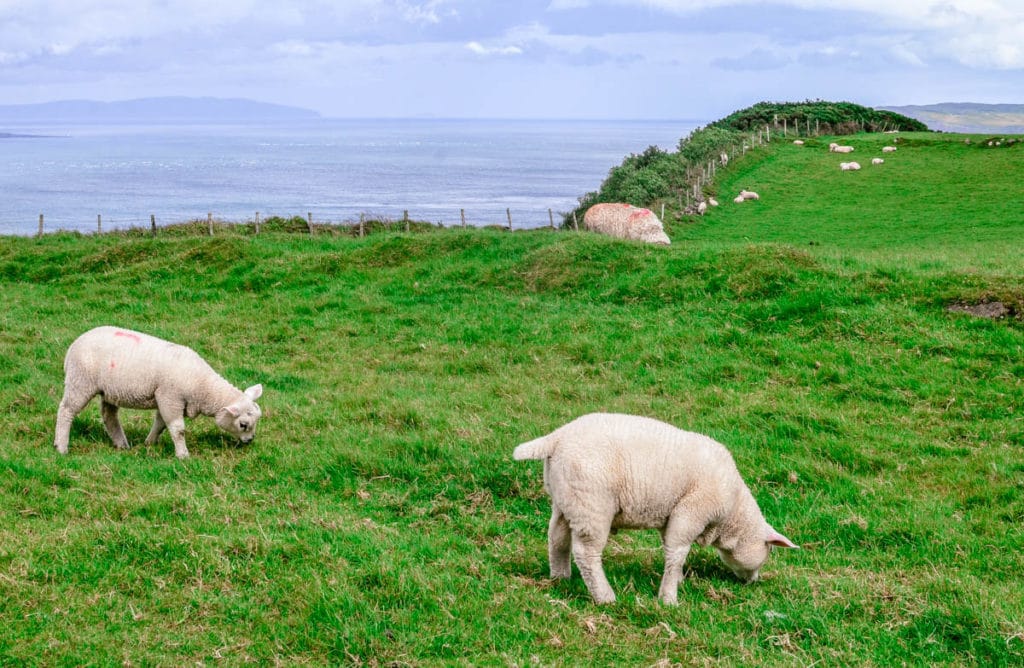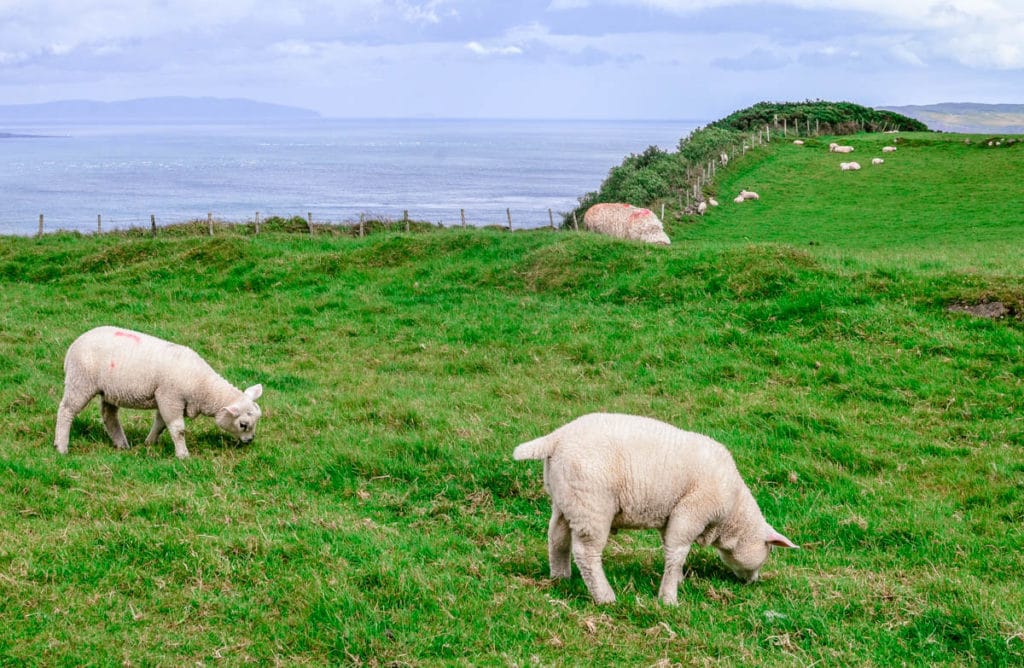 The weather in Northern Ireland was pretty good up until the point when we arrived at Giant's Causeway, where it was pouring rain. We only had a limited time to spend at the UNESCO World Heritage Site because the shuttle provided by the visitor's center (2£ p/p roundtrip) stopped running at 6:30 pm and my family wasn't prepared for a 30-minute walk each way in the rain (Tip: Bring rain gear!).
Thankfully, the rain settled by the time our shuttle made it down to the site, but the rocks were extremely slippery. My daughter and I climbed up to the main viewing area for photos while my husband stayed below because he felt his shoes weren't grippy enough. The rain made it difficult to walk on the rocks and take photos, but we did the best we could with what we had.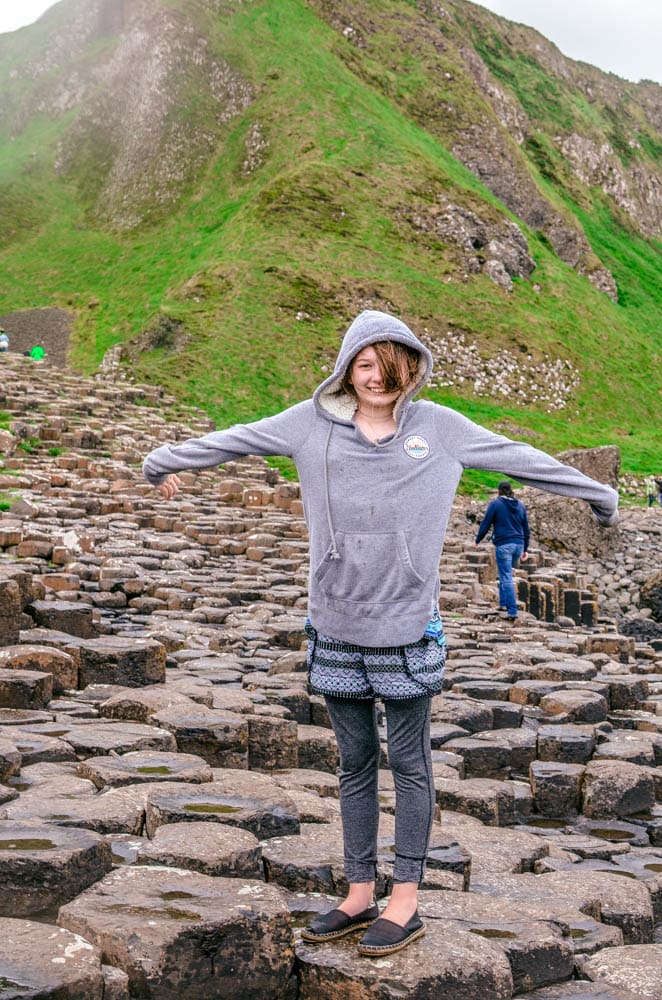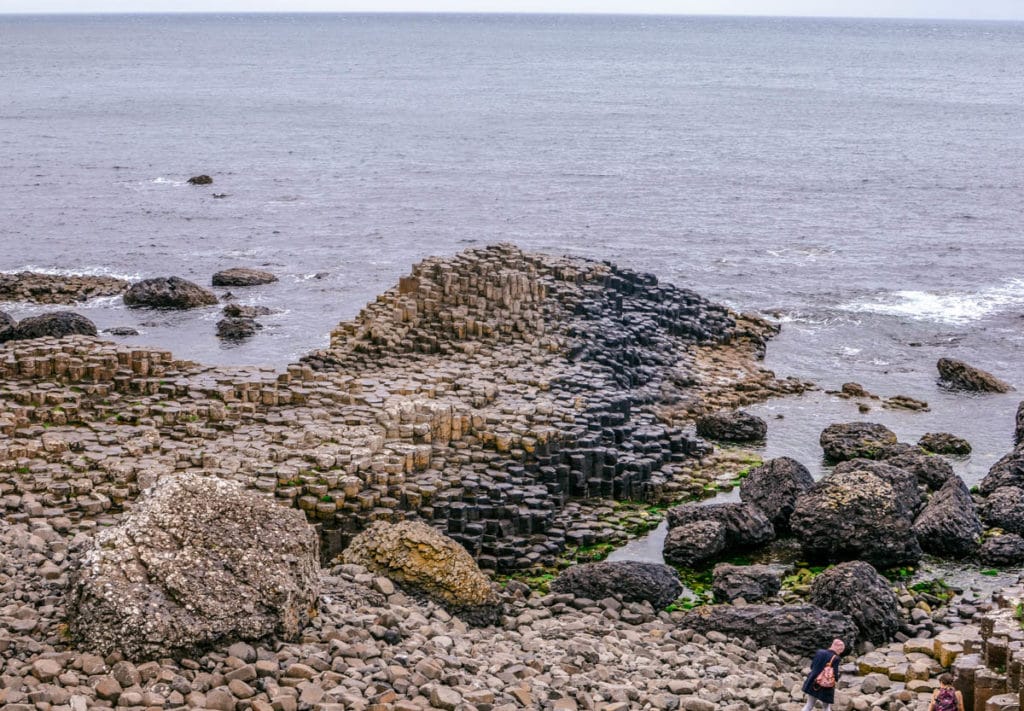 I can't even begin to describe how beautiful Giant's Causeway is, even in cold and dreary weather.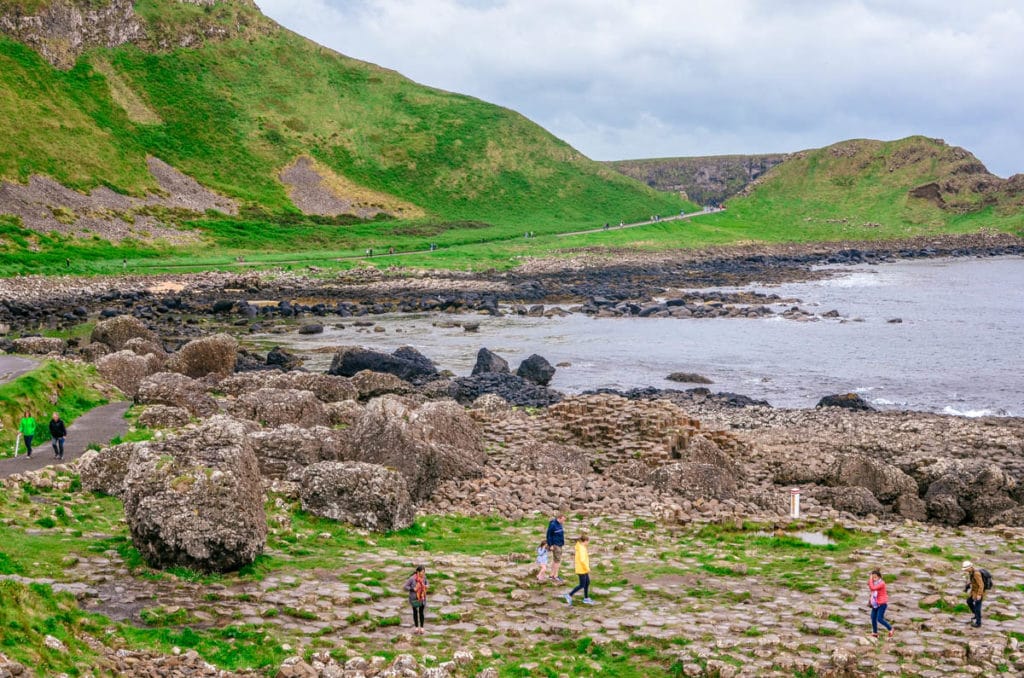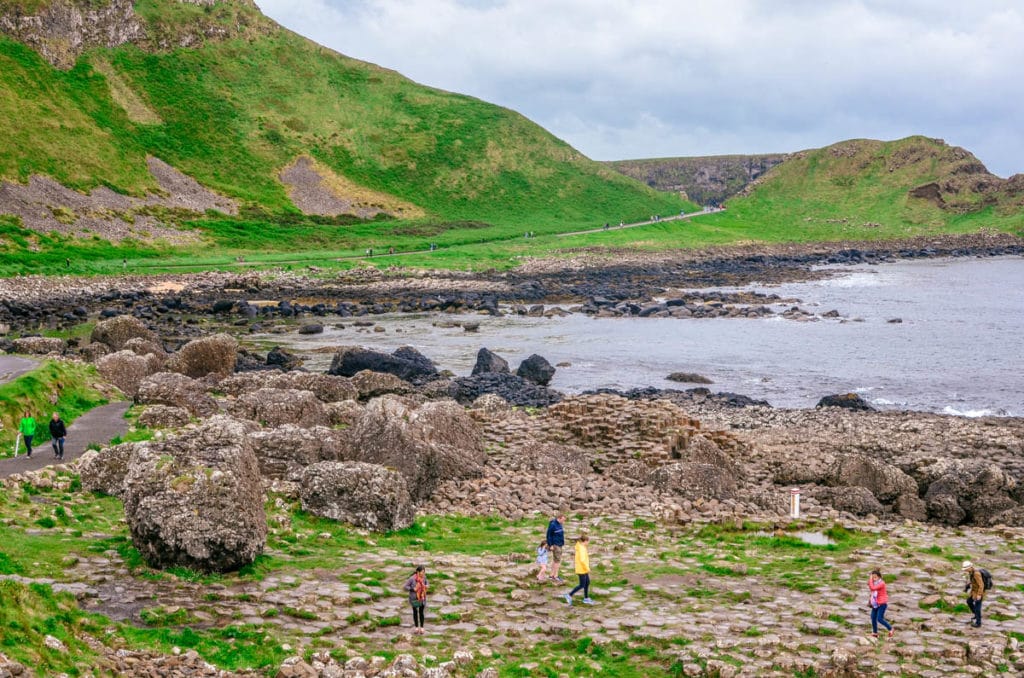 On our way to Portrush, someone in our group requested to stop at Dunlace castle for a photo opp and Marcus happily obliged.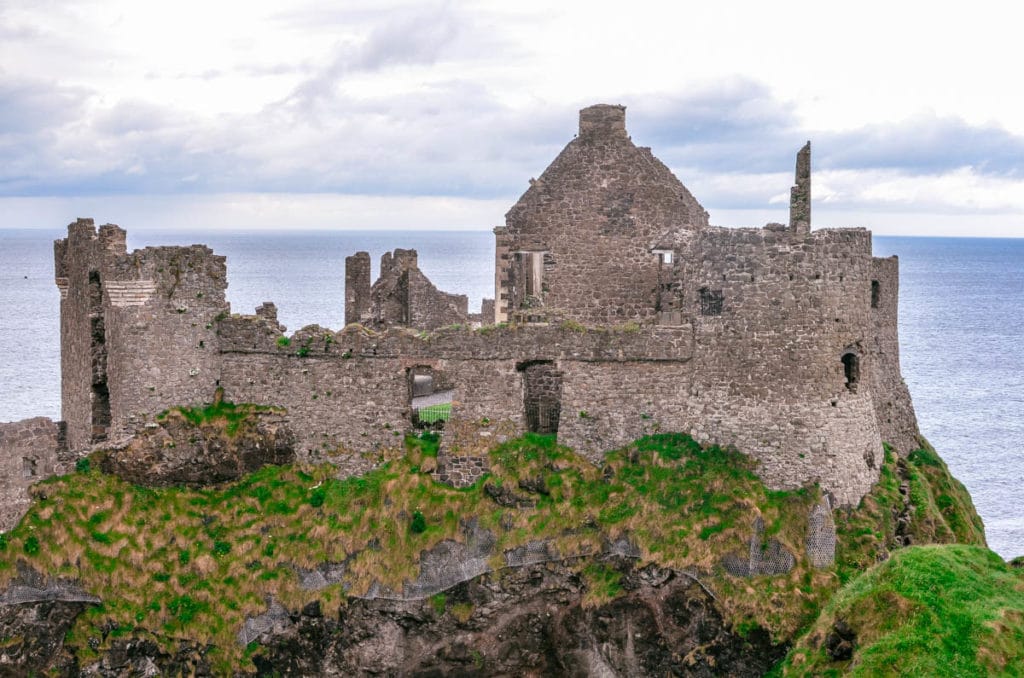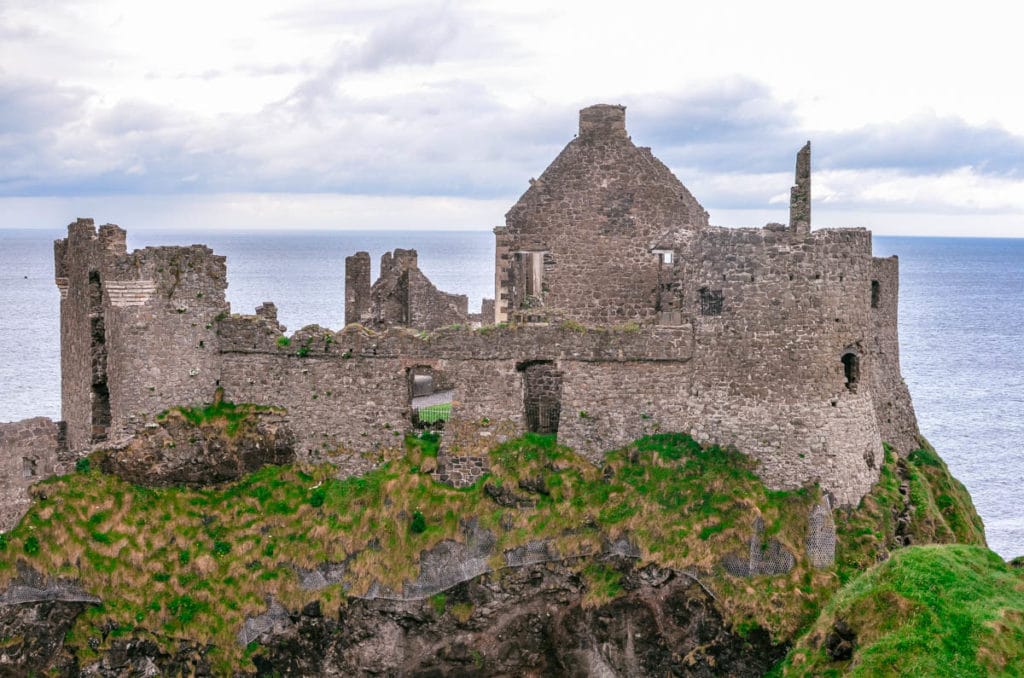 I'm very happy we made the brief visit because the views at Dunlace encompassed everything I dreamed Ireland would be.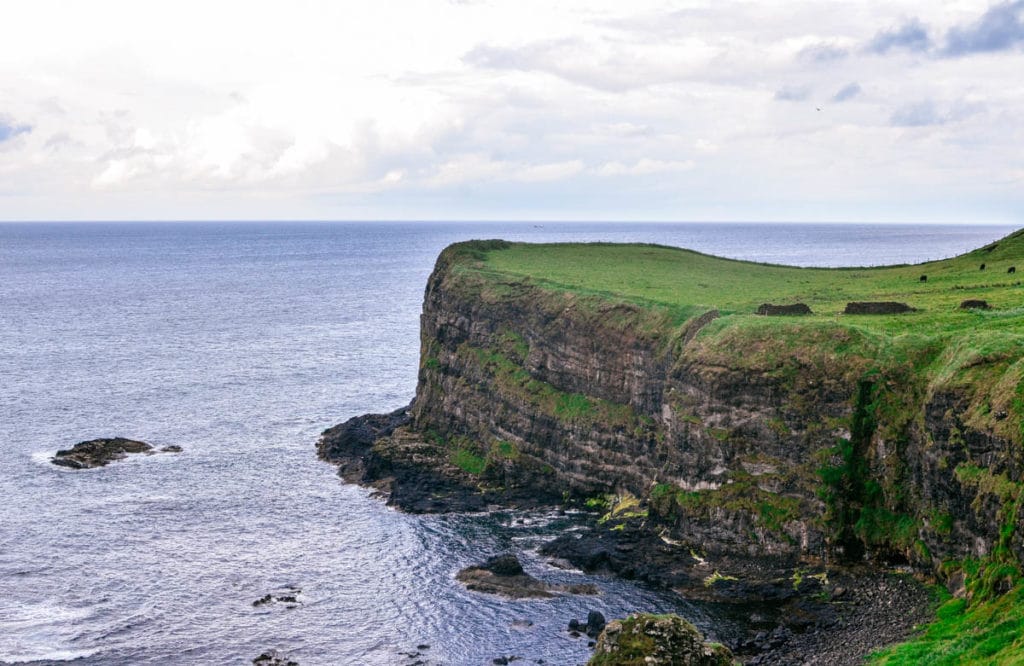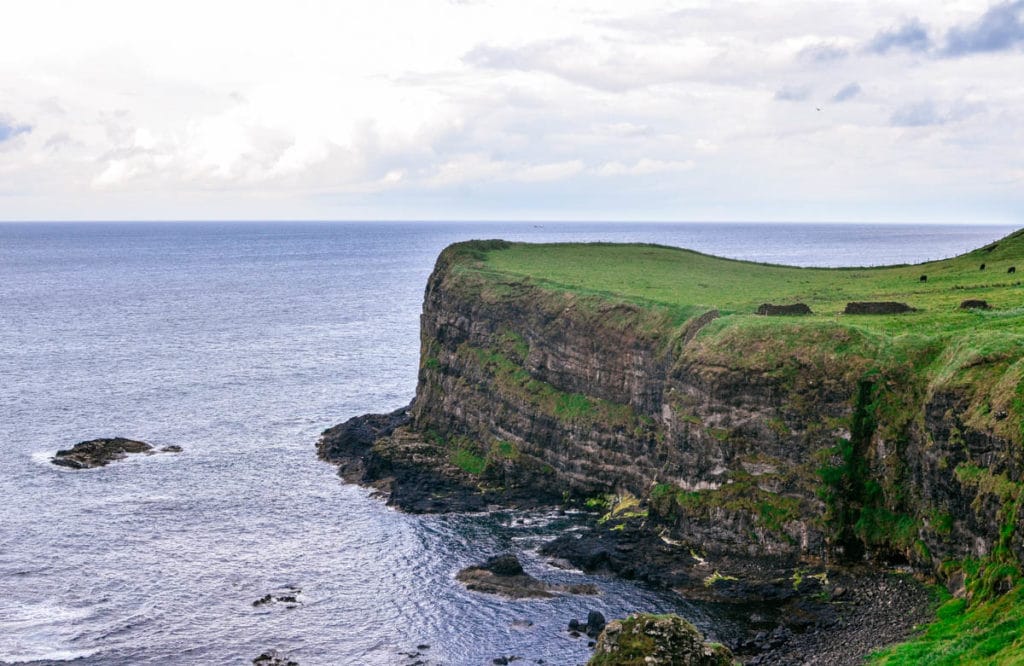 When we made it to Portrush, Marcus dropped each of us at our B&Bs. This was a very nice perk that I wasn't expecting. When you book your tour with Rabbie's, you have the option to let them handle your accommodations as well. I believe everyone in our group used this service as they were often in the same bed and breakfast or hotel.
I booked our accommodations because I was traveling with my, sometimes picky, family and wanted to know where we were staying in advance and make sure there was enough room for the 3 of us. I tried to stick to a budget of around $100 night.
In Portrush, we stayed at Malvern House (booked through Booking.com), and I can't recommend this B&B enough— the location was fantastic and the accommodations were spotless.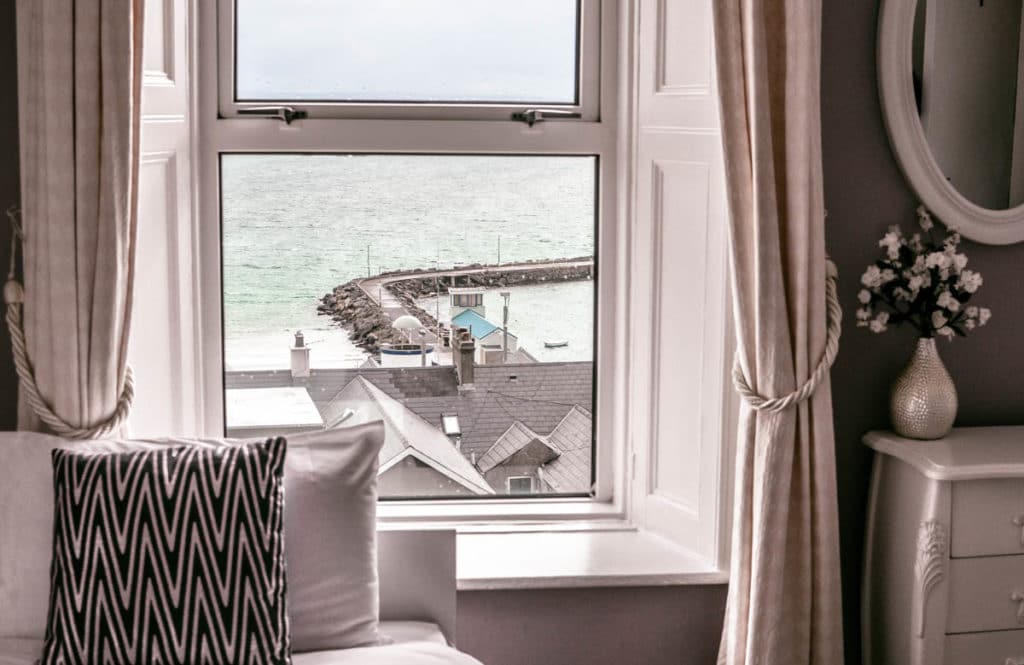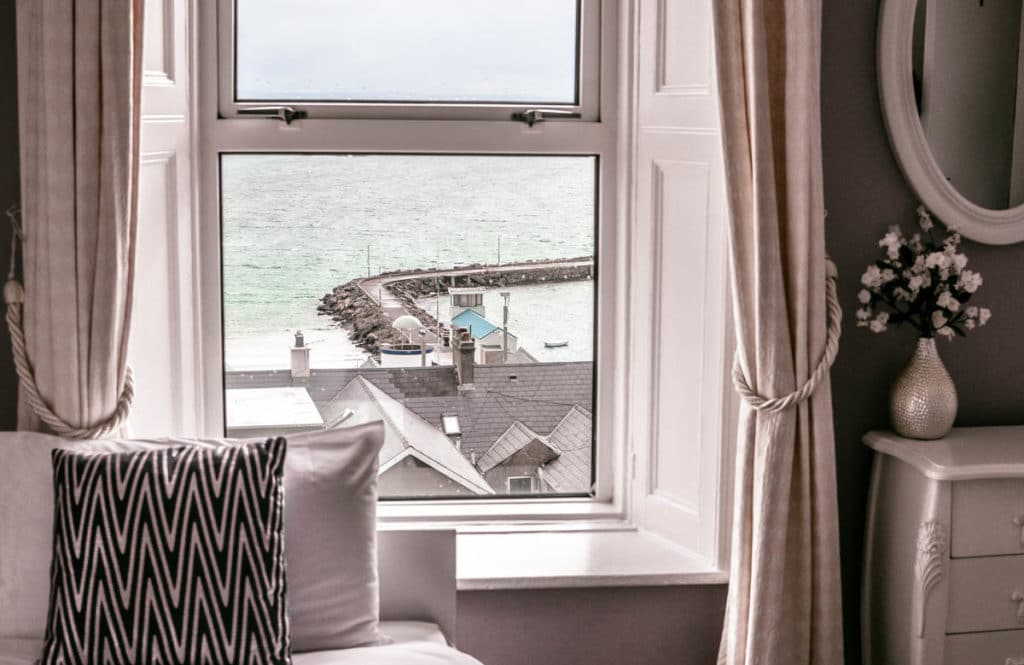 We couldn't end our first day in Ireland without celebrating my daughter's 13th birthday. Around the corner from Malvern House, we stumbled upon Kiwi's Brew Bar
At first, my daughter was not excited about spending her birthday in a pub. There were other restaurants in the area, but we were all very tired, and we finally convinced her to have a birthday burger and fries.
The owner overheard us talking about it being her birthday and went all out to treat us like family. He had the entire pub sing 'Happy Birthday' while he brought her cheese fries (a special request) with a tealight candle. It was amazing and incredibly memorable!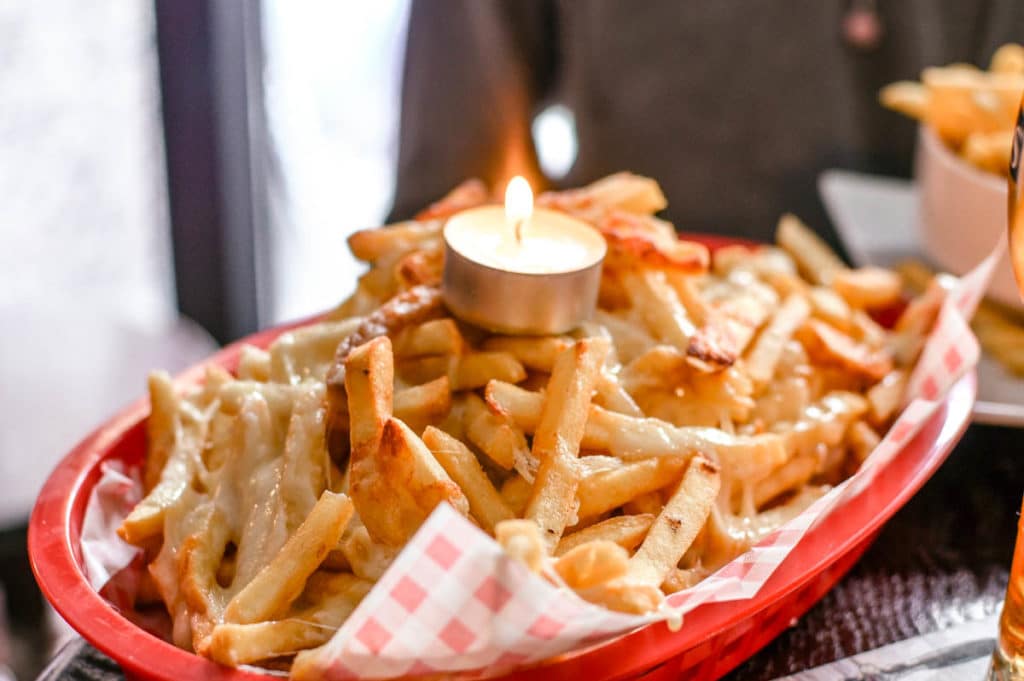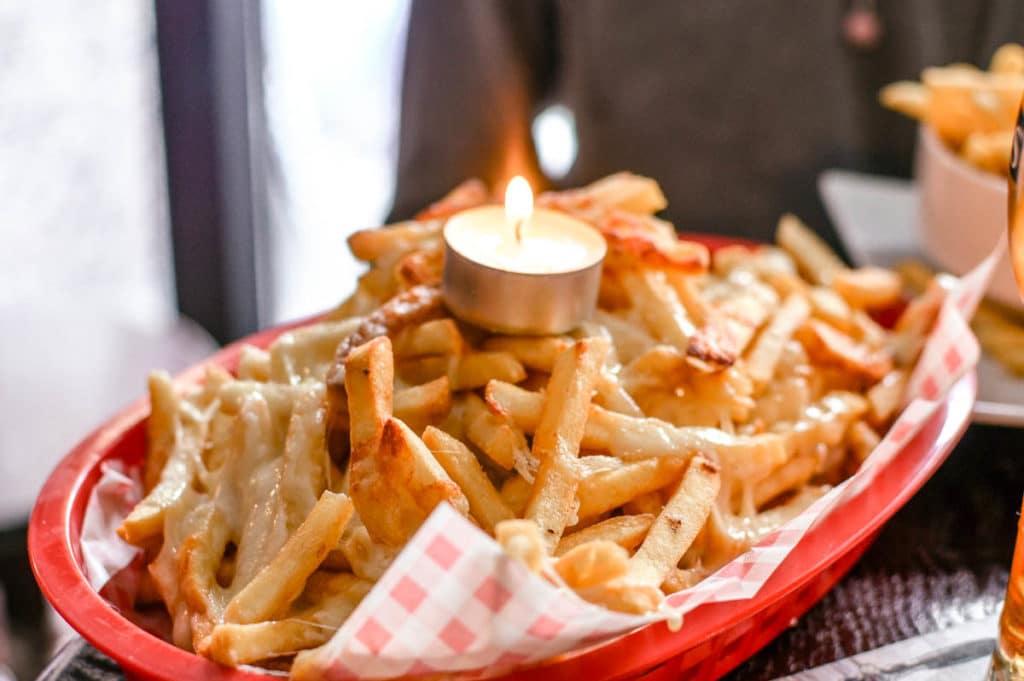 We would eat at Kiwi's again in a heartbeat even without the fanfare for my daughter's birthday. It was the perfect ending to our first day in Northern Ireland.
Notes & Tips for Rabbie's Northern Ireland Tour Day 1
City tours and attractions are not included with Rabbie's Tours, along with food and accommodations.
Make sure you have pounds sterling for the first few days in Northern Ireland; Many places only accept cash.
Buy bottled water at the beginning of each day or bring a bottle to fill to save money.
Pack a rain jacket and good shoes for hiking! The weather was colder than we expected for June.
Get a guidebook on Northern Ireland to read during the drive.
If booking own accommodations aim for B&Bs in the center of town for easy access to food.
Rick Steves Ireland 2017
Lonely Planet Ireland (Travel Guide)
Frommer's Ireland 2017 (Complete Guide)
Fodor's Essential Ireland (Full-color Travel Guide)
Special thanks to Rabbie's for hosting my family on the Northern Ireland & Atlantic Coast tour. All opinions are my own.