If there is one online store that is my go-to for ANY occasion, it's Red Envelope. Mother's Day, of course, wouldn't be an exception and if it's even possible, there are more gifts to love for the holiday.
I had a hard time narrowing down my selection when I was given a Red Envelope gift card to purchase some unique Mother's day gifts -- there's just too much to love! I finally went with just one item -- a little decor piece for our home: family tree wall art.
I had a few selections to choose from and I ended up getting the 12x16 Stretch Canvas, personalized with three birds and our family's name, for $79.95. I have a thing for little birds, and I could just picture this canvas hanging in our hallway, surrounded by family photos.
When it arrived, it was just as perfect as I imagined!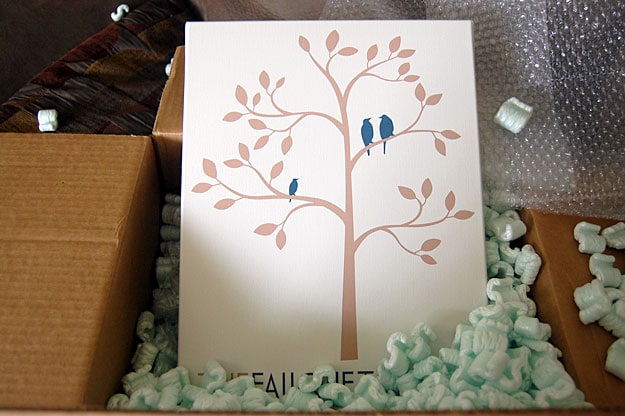 You can't tell in the photo, but under our family name it says "Nesting since 2004" -- that was the year our daughter was born, and the day our family truly began. I am absolutely in love with my purchase and I can't think of a more appropriate Mother's Day gift for a mom. The canvas can be personalized with up to 10 birds for families with 8 children! Right now we only have one child, but if we have another I will hand paint another bird onto one of the branches.... I love this picture too much to not keep if forever!
Like everything else I have received from Red Envelope, the quality is excellent and they are very fast to ship, even on personalized items.
I received a gift card from Red Envelope to assist with this review. All opinions are my own.