No matter what you read while you're pregnant or you speak to, you're going to hear all about how your new little baby is going to need as much time asleep as possible. Routines are important – they'll say. A safe, comfortable sleep space is important – they'll say. There's just one big, glaring question out there:
People talk an awful lot about how to get the best advice for baby and their sleep space, their nursery, their bedtime routine. You're going to hear about how Susan from down the street used mattresses that were plush with 300-thread count cotton sheets. You're going to hear about the babies that sleep through the night, while you're stood there rocking yours for four hours straight because once you stop, that baby wakes right up and screams. Momma, you're exhausted. You're spent. You're finished changing the baby sheets and flipping the mattress because they've been sick everywhere yet again. It's time to think about you, your rest and how you can create the best sleep environment – for you, not your baby.
The worst piece of parenting advice you will hear is, 'sleep when your baby sleeps'. Firstly, you don't truly get into a deep sleep during nap time. Your senses stay on high alert, your body isn't used to day sleep and so can't get into that rhythm properly. Sleep is a crucial part of the day of a mother, and here's how you can get some better rest.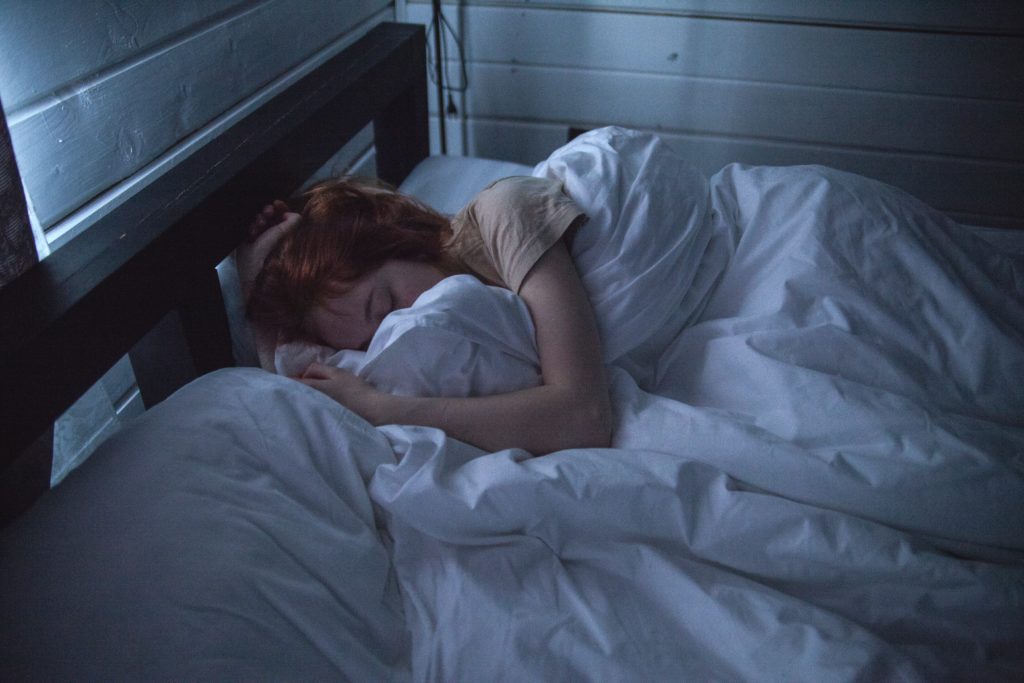 Image Source
Sleeping Tips for New Moms
Plan Your Pattern
You need to be clear to yourself about what you need. If you need more hours of sleep in the night, then you need to plan to have them. Make sure that your whole family will be aware of your sleeping plans, because your partner and any other children will be the ones holding down the fort if you choose to head to bed early. You need to plan sleep into your day and do it well.
Plan Your Space
Sleep is best when you are in a comfortable bed, a dark room and you have peace and quiet. Your body needs sleep to regenerate and repair, so you need to check out Mattress-Guides.net so that you can ensure your bed is set up in the perfect firmness for your needs. There's no use in your body repairing aching bones or muscles if you're only going to sleep awkwardly, do get your space set up perfectly.
Plan Your Screens
Your bedroom should be a space where you aren't engaged in the outside world. The only screen you should have active in there is the baby video monitor, which stays on your bedside table. The bedroom is a place of sleep, calm and intimacy and you can't get that from staring at your smartphone for half the night. Switch off and leave it in the kitchen; it'll still be there in the morning.
Momma, you've got to get some rest. You cannot pour from an empty cup, and you're the most important drink in your family!