I dined at Sanaa at Disney's Kidani Village as part of the Monkey Kingdom event to help promote Disneynatures's newest release (in theaters now!). All opinions are my own.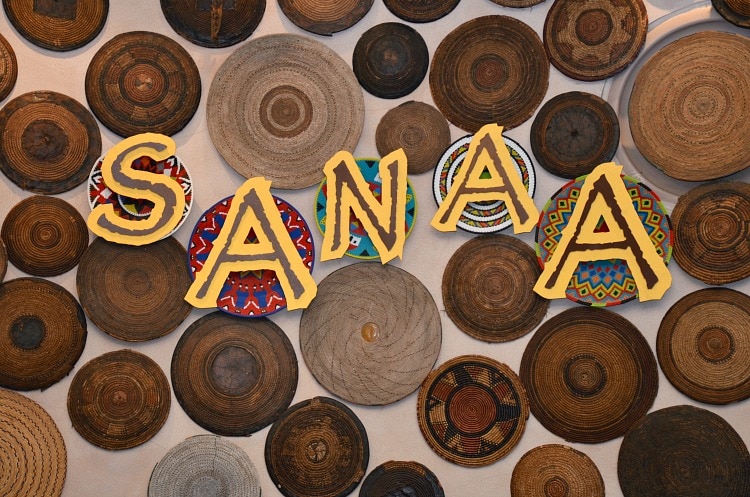 As part of the Kidani Village expansion of Disney's Animal Kingdom Lodge, diners are treated to a new restaurant – Sanaa. The menu in the 150-seat, family-oriented restaurant reflects the art of African cooking with Indian flavors.
Pronounced "Sah-NAH," the Swahili word for "artwork", the restaurant boasts interiors inspired by African art and remarkable views to a savannah of free-roaming animals.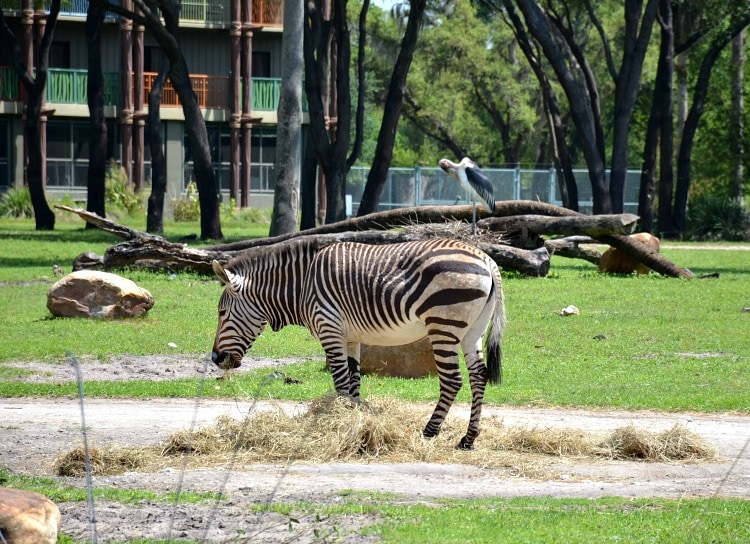 Sanaa's cuisine is a melting pot of tastes from the islands of the Indian Ocean that all are part of Africa – Zanzibar, the Seychelles, Comoro Islands, Mauritius and Madagascar. Having traveled to Zanzibar earlier this year, also known as the Spice Island, I was very excited to try the flavors of Sanaa.
The most indelible mark on the cuisine of the region was made by Indian traders who introduced curries, spice blends and breads. Central to African-Indian cuisine is the use of the tandoor oven, essentially a large clay pot similar to a pizza oven. The tandoor provides very high, dry heat that creates a crisp outer layer and moist interior. Along with meats, a favorite tandoor oven treat is the Indian bread naan, which is slapped directly onto the oven's clay walls and allowed to bake until puffy and lightly browned. The Sanaa kitchen has two custom tandoor ovens.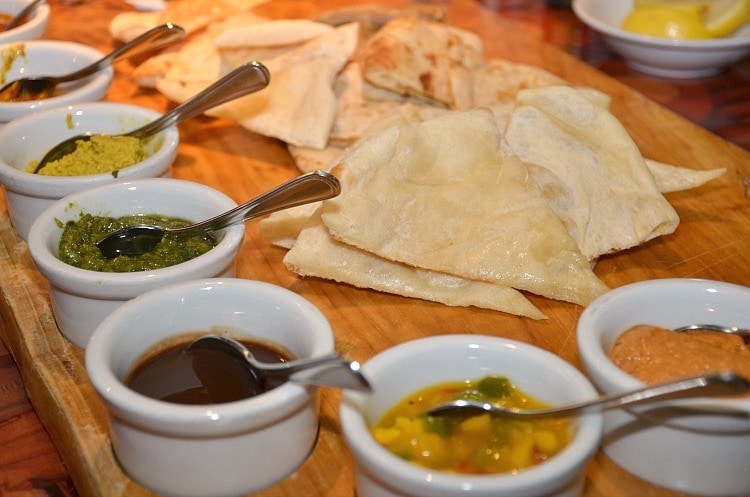 Appetizers such as lamb kefta sliders with goat cheese, piquant peppers and pickled shallots, and a sampler of unusual salads like chickpeas with cucumber and tomato and watermelon, cucumber and fennel start the dining experience.
Entrees include the tandoori-roasted meats, curries and sides such as dahl (stewed lentils), basmati rice, seasonal slaw and coriander khichdi. Indian-style flatbreads including naan, kucha, and pappadum are paired with chutneys, Indian-style pickles and raita (yogurt-based dip).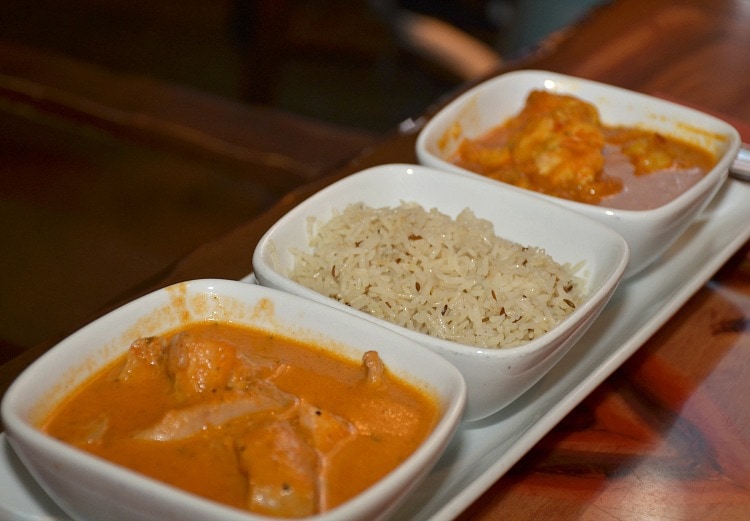 Sweets are the final adventure, including warm bamboo rice pudding, coconut cheesecake, Tanzanian chocolate mousse, and a banana kulfi sundae.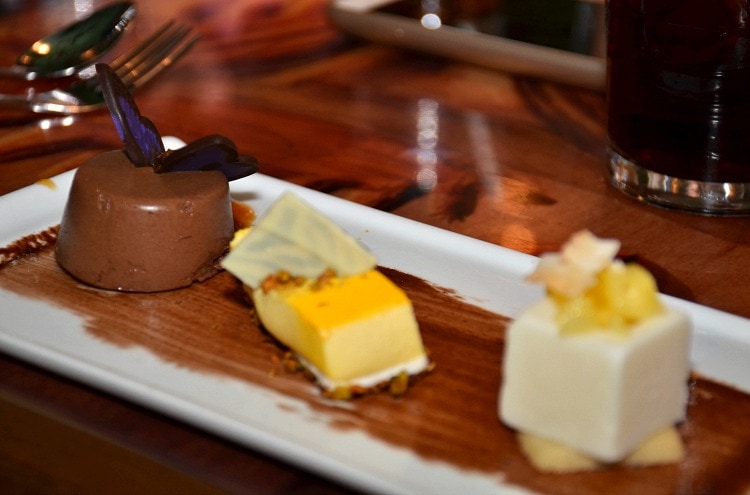 As you'd imagine by looking at the photos, everything was divine! I especially enjoyed the bread service and the butter chicken. The spices were just right on each of the entrees! Even if you're not an adventurous eater, you'd find something on the menu to appeal to your palate. In this type of cooking spice does not equal spicy!
My particular meal was part of Dine with Animal Specialist — a private 4-course feast at Sanaa with one of Disney's exceptional animal specialists. During the lunch you'll learn facts about the animals on property while looking over the savanna, making it truly a unique dining experience. Dine with an Animal Specialist is $49 adults/$29 children.
Of course, you can make your own dining reservations and order a la carte, too! The restaurant is open from 11:30 a.m.-3 p.m. and from 5-9 p.m. daily. An adjacent 24-seat lounge serves African wines, beer and spirits.
For reservations, guests can call 407/WDW-DINE.
Additional cultural and animal programs at Disney's Animal Kingdom Lodge & Kidani Village.
MONKEY KINGDOM is now in theaters!