When you're planning a family beach vacation there are a lot of things to consider, especially when you have a family with varying ages of children. Curacao is a wonderful choice for families because it's clean, relatively safe, easy to get to, and travel is available year-round without fear of inclement weather (Curacao is outside the hurricane belt).
Being that Curacao is part of the Dutch Caribbean, and is the "C" of the ABC islands (Lesser Antilles), which include Aruba and Bonaire, there's a rich history and culture that make this destination unique. In addition to an island feel, you'll also experience a European way of life— without having to fly across the Atlantic!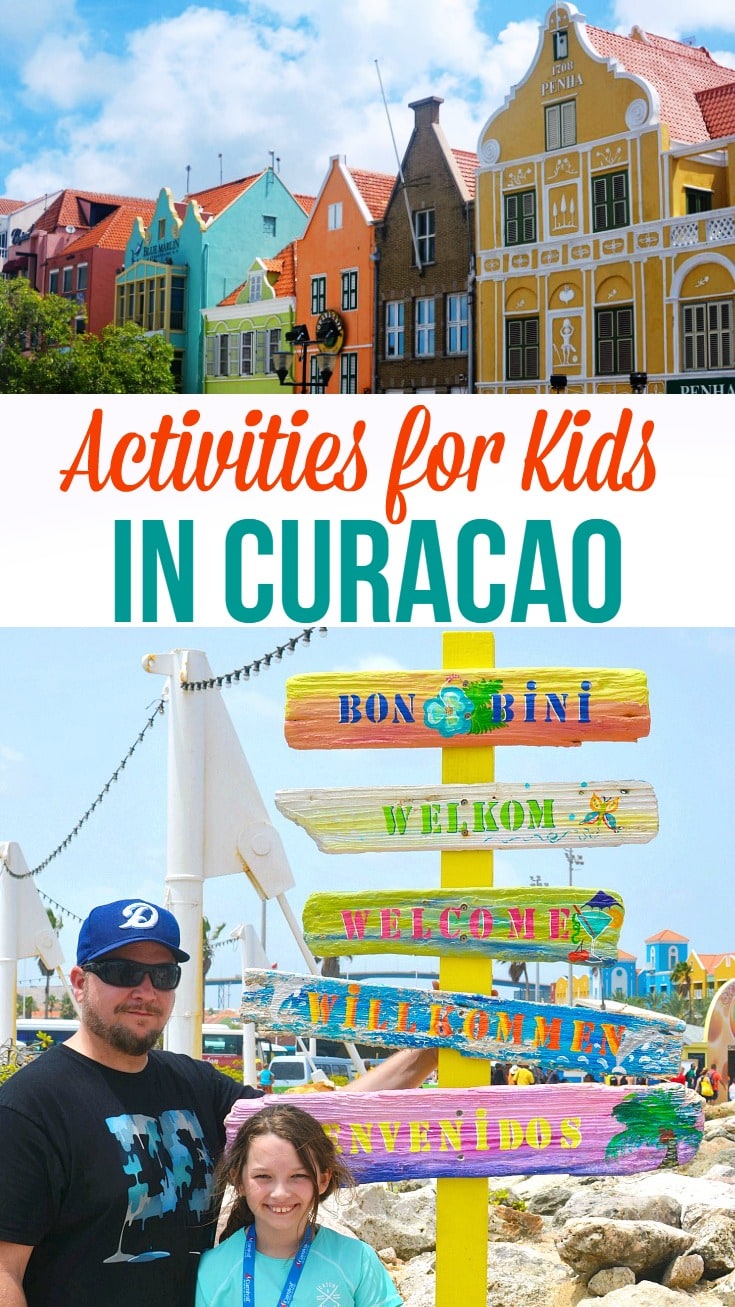 So what is there to do in Curacao, besides the beach? Here are 5 of my favorite activities for kids to experience in Curacao.
Curacao Sea Aquarium & Animal Encounter
The Curacao Sea Aquarium is a fun stop for families who want to check it some the sea life that is native to the Caribbean. The museum offers tours, shows and demonstrations to help educate children on the importance of marine conservation while getting them up close and personal with the animals. The Sea Aquarium is suitable for children of all ages. Older children (ages 8 and up) may want to take the animal interaction a bit further and participate in one of the optional Animal Encounters available at the same location. This unique experience allows guests to handfeed sea turtles, sharks and stingrays in a safe environment.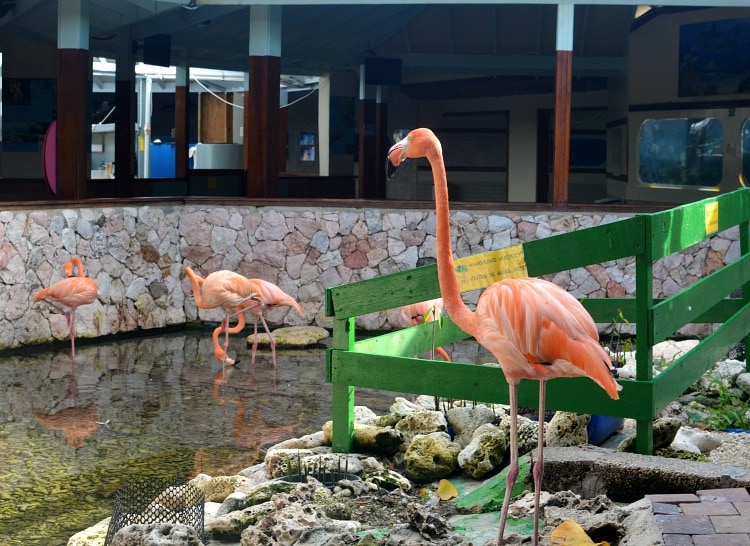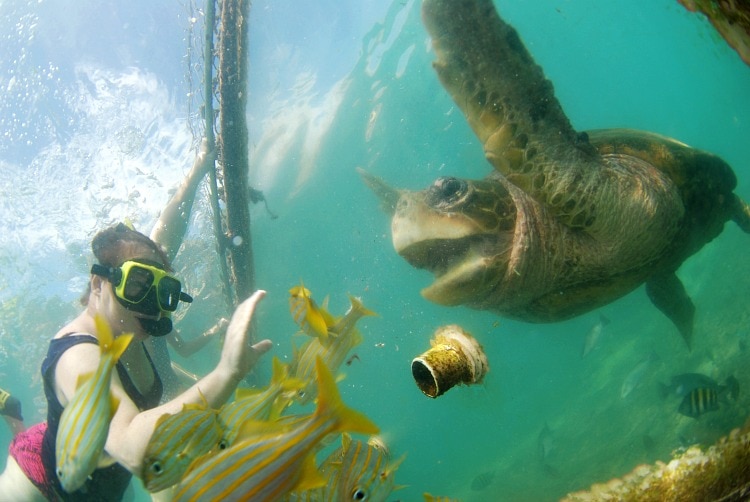 Ostrich Farm
One thing I'd never thought I would see in the Caribbean is an ostrich farm ... but guess what? There's one in Curacao! The Curacao Ostrich Farm allows families to experience the feel of South Africa for a day while learning about the life cycle of the ostrich, with an opportunity to feed the big birds at the end. Safari and Quad tours are available depending on your level of adventure. Tip: Be sure to bring along sunscreen & hats for the family as most of this experience is outdoors in direct sunlight.
Snorkeling Trip
Families with good swimmers will want to take advantage of the crystal-clear blue waters of Curacao by booking a snorkeling tour. The waters that surround the island are home to large tropical fish, stunning coral reefs and even a few small sunken ships. Half-day snorkeling tours from Caribbean Sea Sports offer the perfect amount of time in the water (2 ½ hours) with multiple stops to explore different marine ecosystems. Custom built dive boats take guests out to each snorkeling spot, with the option to get in or out of the water as needed (there is a shaded covering so you don't have to be in the sun the entire time — drinks and snacks are also provided). Caribbean Sea Sports is located at the Curacao Marriott Beach Resort.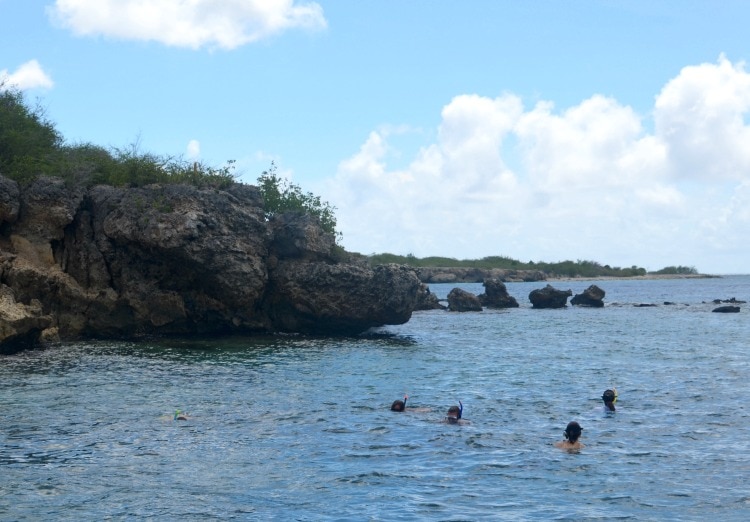 Wander Downtown Willemstad
Besides being a hub for great shopping and restaurants, the Historic Area of Willemstad, Inner City and Harbour, has been dedicated a UNESCO World Heritage Site. Children will be dazzled with the colorful buildings that the line the streets, and find amusement in the Queen Emma Pontoon Bridge — a floating foot bridge that swings open for passing ships. What makes this bridge unique (besides the fact that it floats!) is that passengers can actually get stuck on the bridge as it swings open. Depending on how much time you have this could be a fun experience or a hassle! When the bridge is open, free ferries are available to shuttle people back and forth Punda and Otrobanda.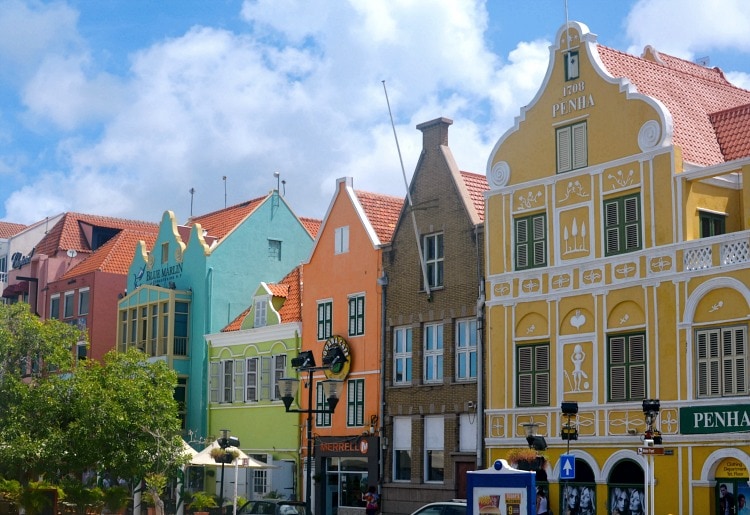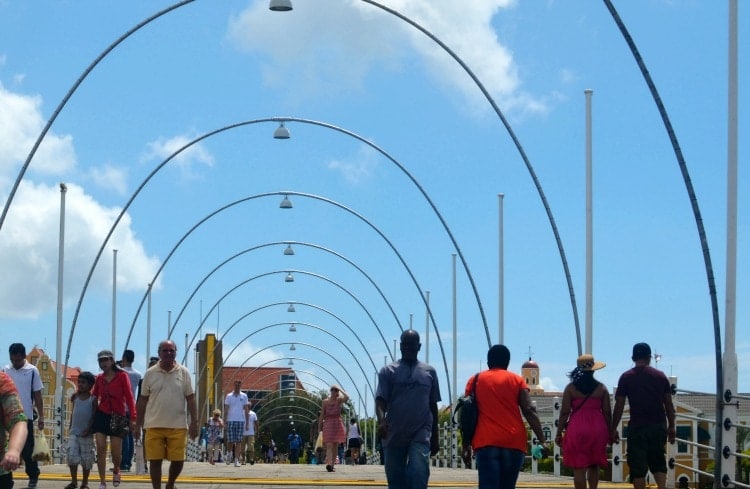 Shete Boka National Park
I've said it before and I'll say it again, the reason I love Curacao so much is because of its diverse landscape. I love that you can go to the beach in the morning and then visit a desert-like landscape in the afternoon. The one thing I wouldn't want families to miss is the natural beauty of the island that can been seen during a visit to Shete Boka National Park. The most popular site in the park is Boka Tabla, and inlet with rocky terrain and huge crashing waves. During certain times of the year and underground cavern can be explored safely with a guide. Tip: You will want to keep children close by as this area includes cliffs overlooking the ocean (there are lookout points). Also, tennis shoes are a must — leave flip flops behind for this excursion!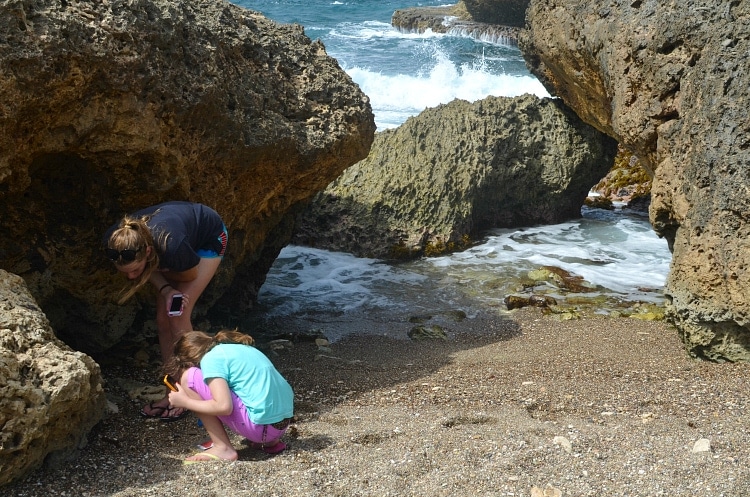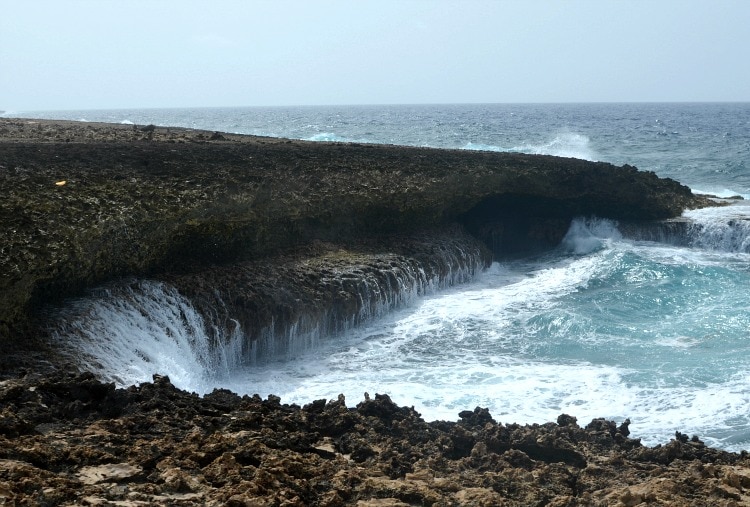 What do you look for in a family beach vacation?