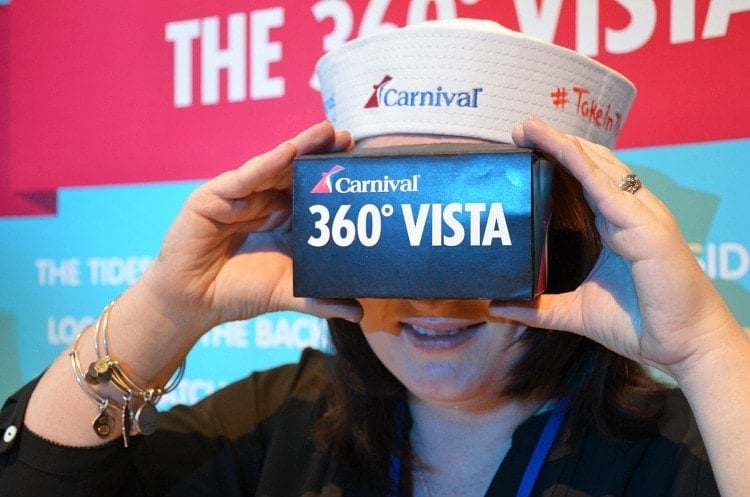 I can't even tell you how excited I am about Carnival Cruise Line's newest ship, Carnival Vista, which will be debuting in spring 2016. I was invited to an incredible unveiling event this week in NYC that showcased many of Vista's new features, including exciting innovations, expanded stateroom choices, and food, bar & entertainment options.
I'll have another post with everything you need to know about Carnival Vista — but first, I thought I would share some photos from the Vista launch event, which was attended by media from across the US and the UK at Jazz at Lincoln Center in New York City.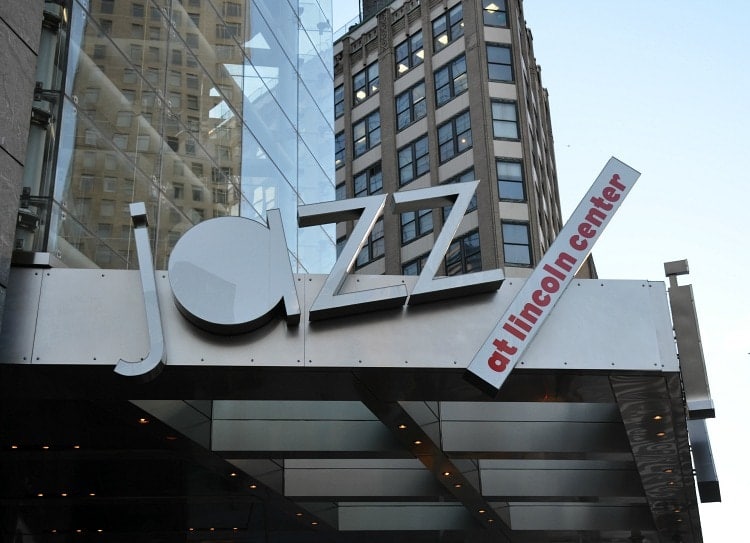 Are you ready to #TakeInTheVista!?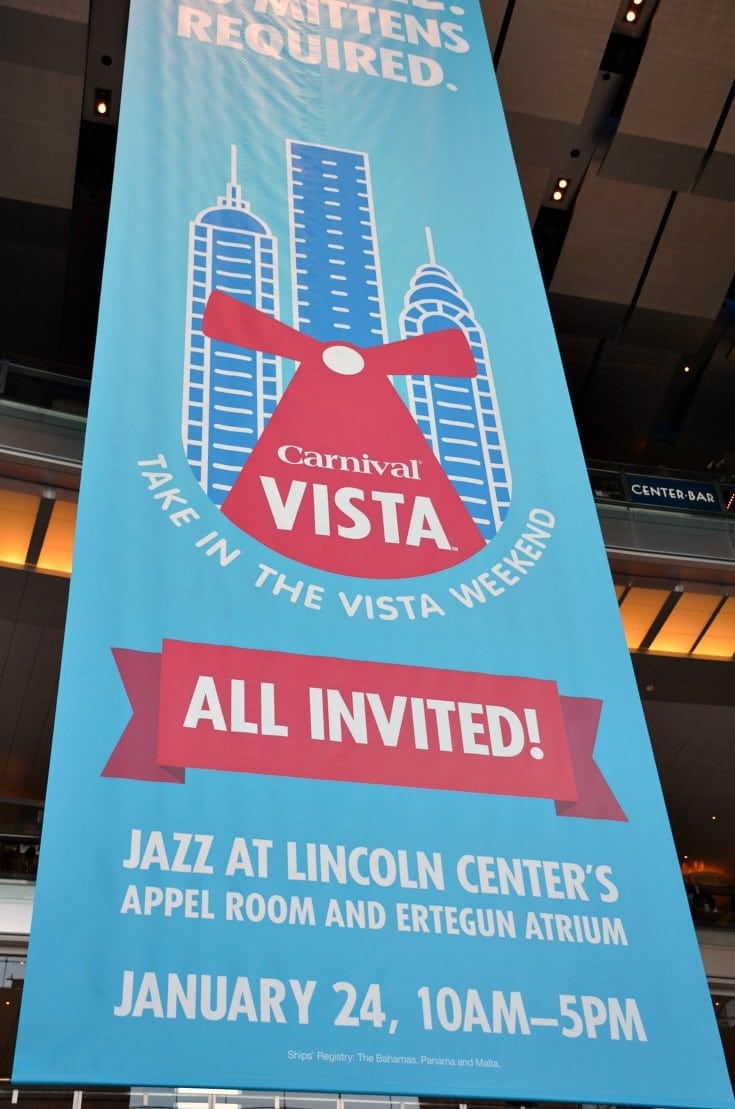 Senior cruise director John Heald kicked off the event with a great introduction before Senior Vice President Mark Tamis got into all of the exciting details.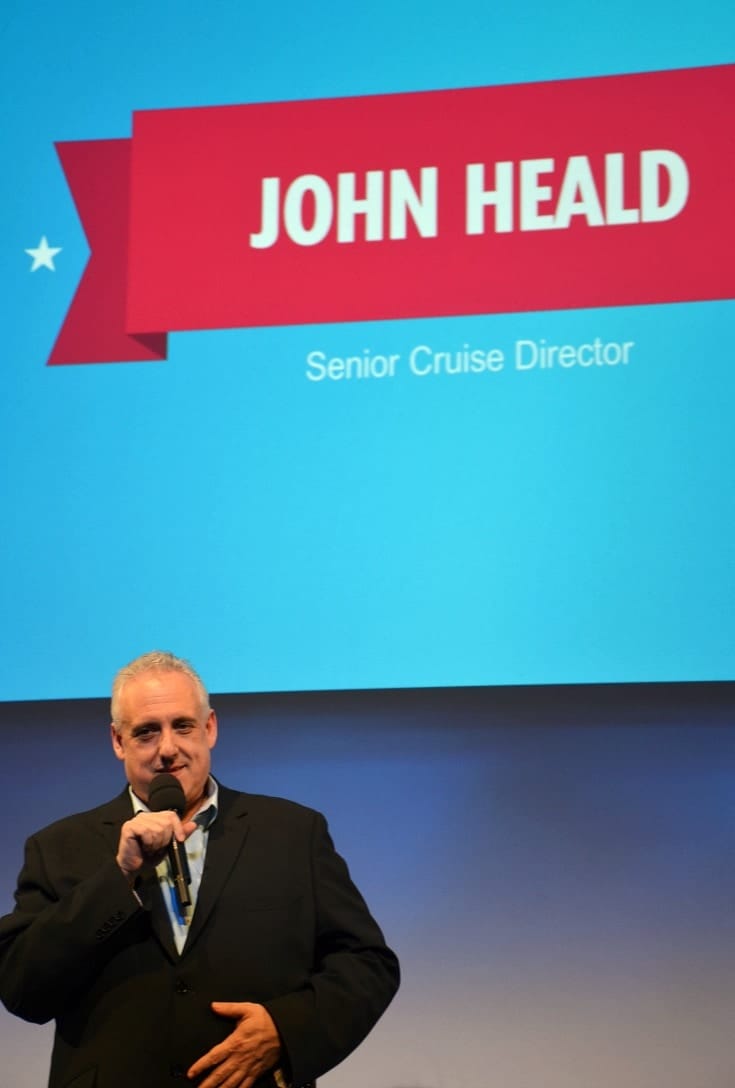 Check out the video below (which includes an appearance by me!) for your first look at the amazing Carnival Vista.
My favorite announcement of the day: Carnival is returning to Europe with the launch of Carnival Vista! There will be 18 Mediterranean sailings (with some new ports of call!) before Vista sails across the pond to NYC for a series of cruises from the Big Apple.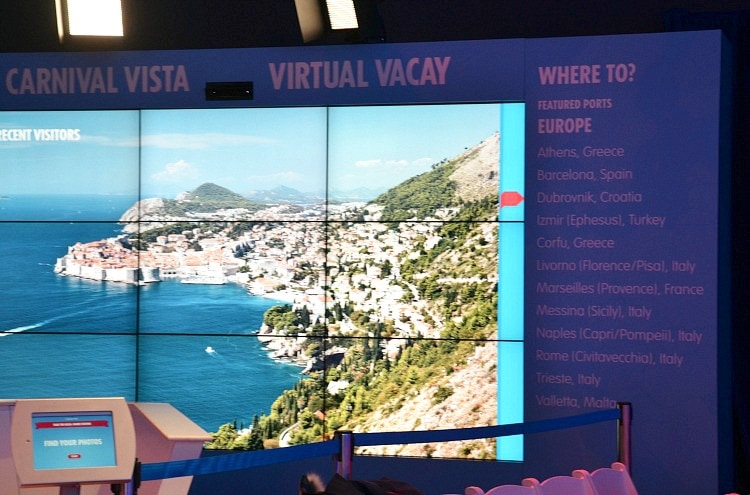 After the introductions, guests were free to roam around and get a taste of what's coming in 2016. The event space was transformed into a mini Carnival Vista, complete with samples of food and beverages from the Havana Bar, Seafood Shack, Bonsai Sushi, Cherry on Top, and RedFrog Pub, which will include an on-site brewery.
The entrance was a mock-up of Vista's Kaleid-O-Slide, a brand new tube slide that will feature stunning kaleidoscopic visual effects.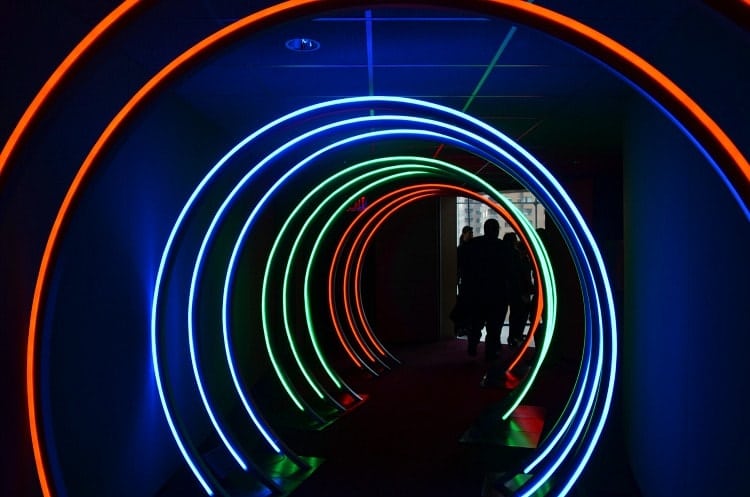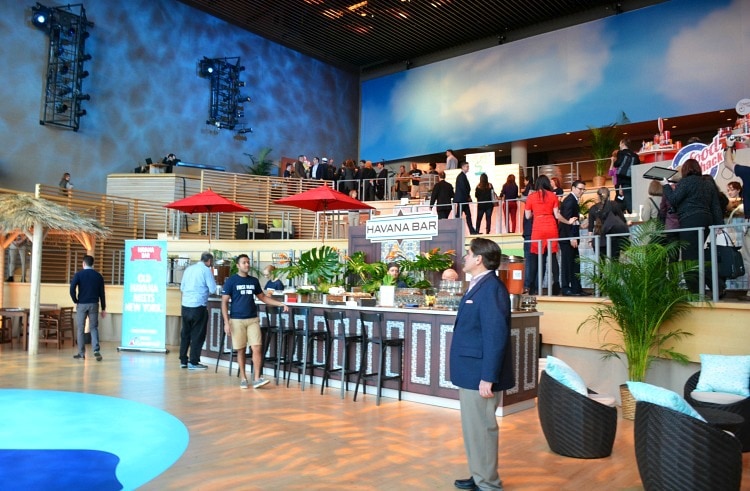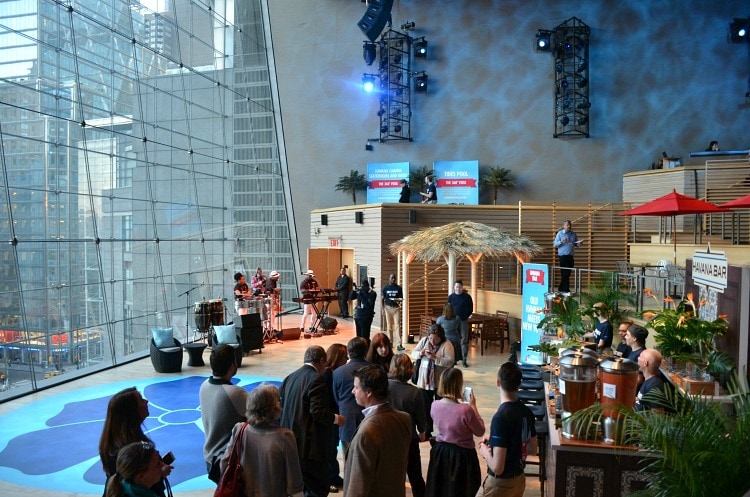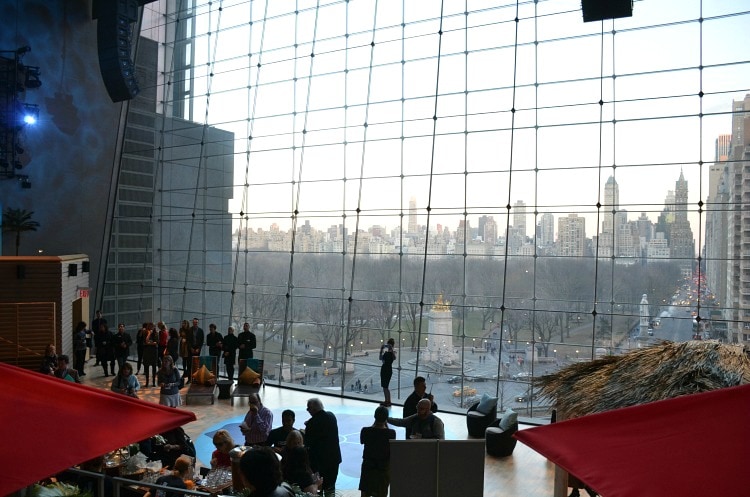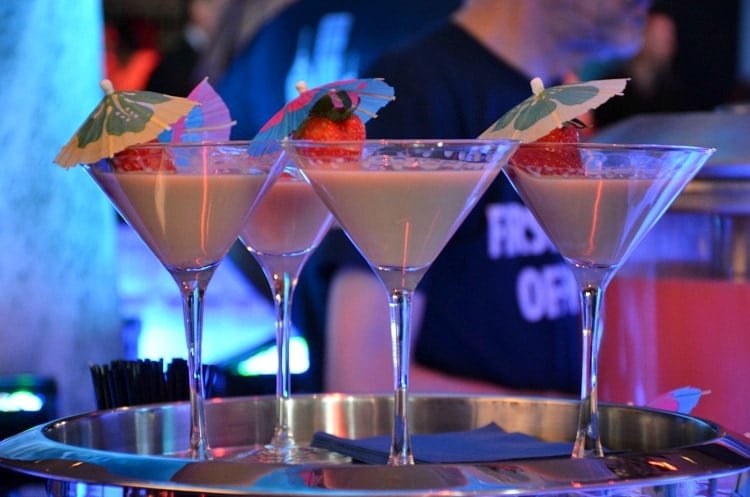 Featured on Carnival Vista and a first for the fleet will be the New England-inspired Seafood Shack, a casual indoor/outdoor dining venue near the Lido Marketplace eateries. Menu items will include lobster rolls, fried clams and New England clam chowder.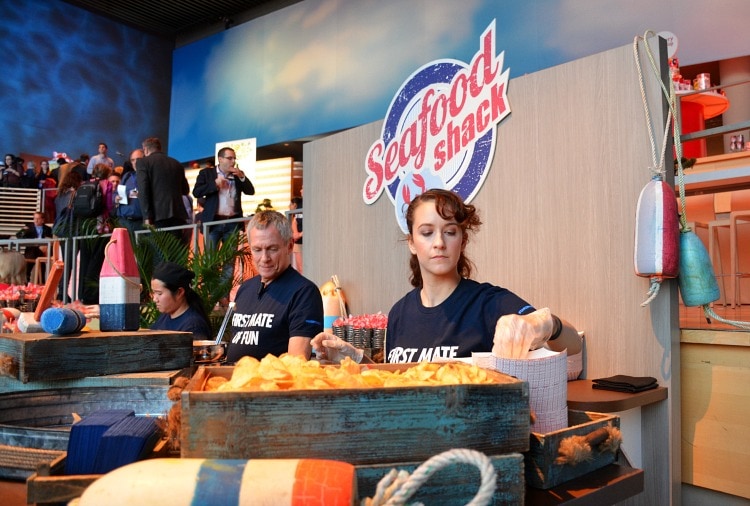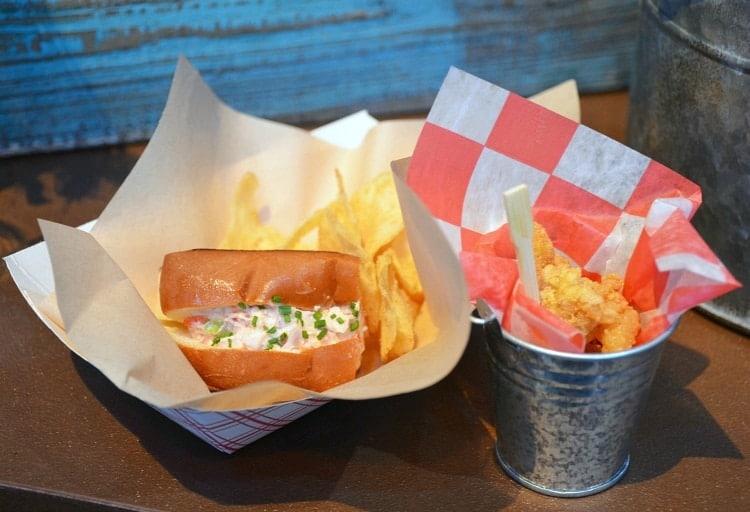 Bonsai Sushi, a personal favorite of mine, will have a new layout with indoor and outdoor seating on Carnival Vista.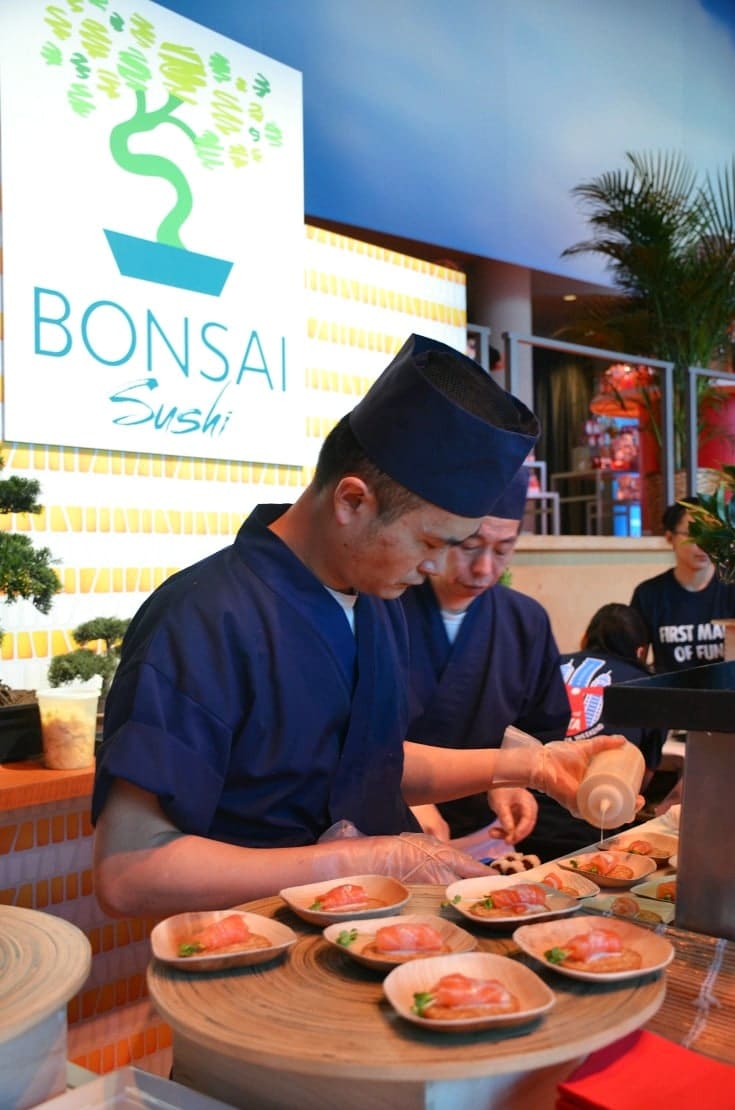 Cherry on Top will include a new premium mixed-to-order custom ice cream creation bar, outdoor seating and more than 80 bulk candy options.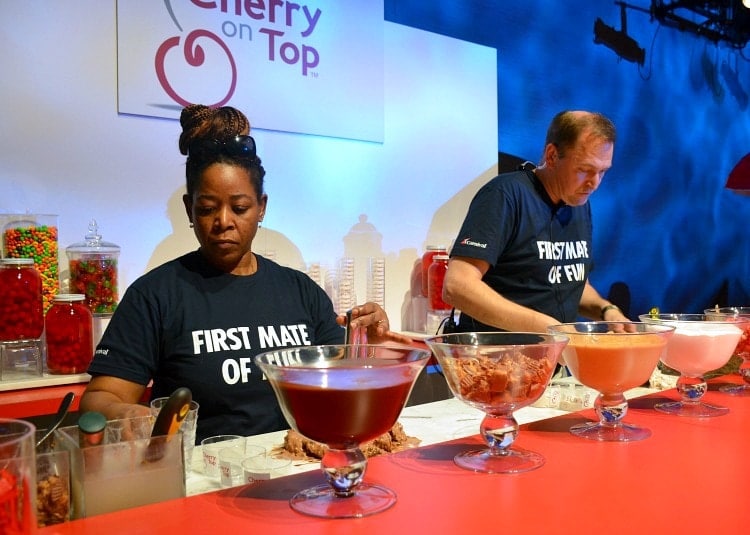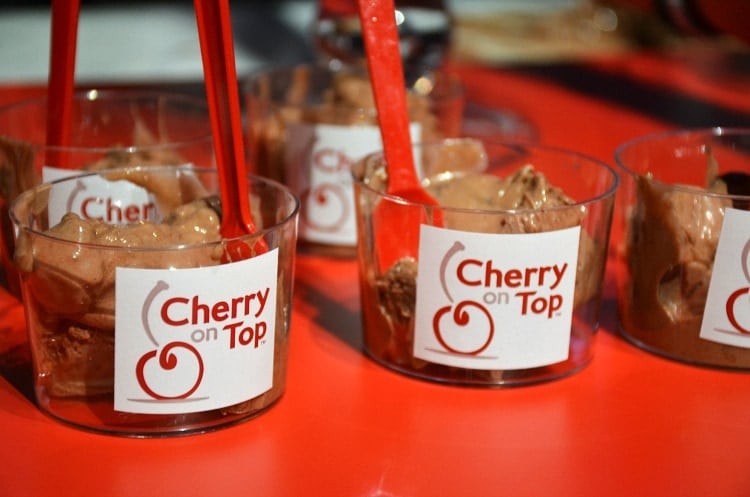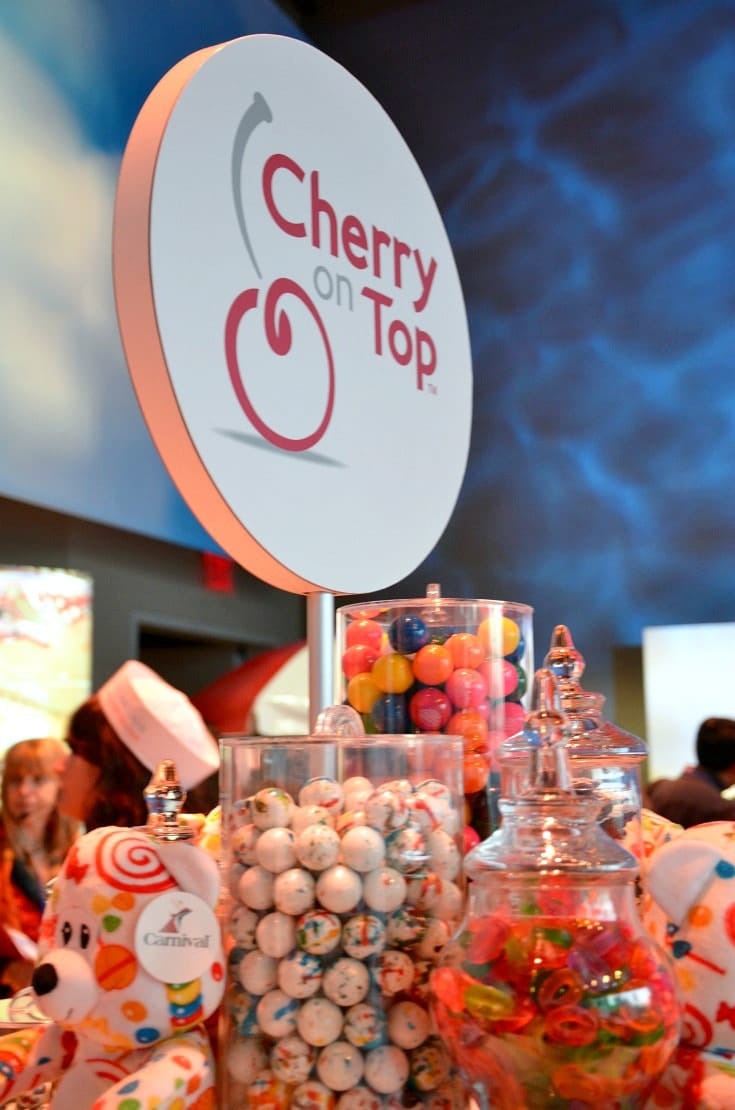 Carnival Vista will be the second ship in the fleet to feature Dr. Seuss Bookville, a special reading and play space inspired by the whimsical world of Dr. Seuss.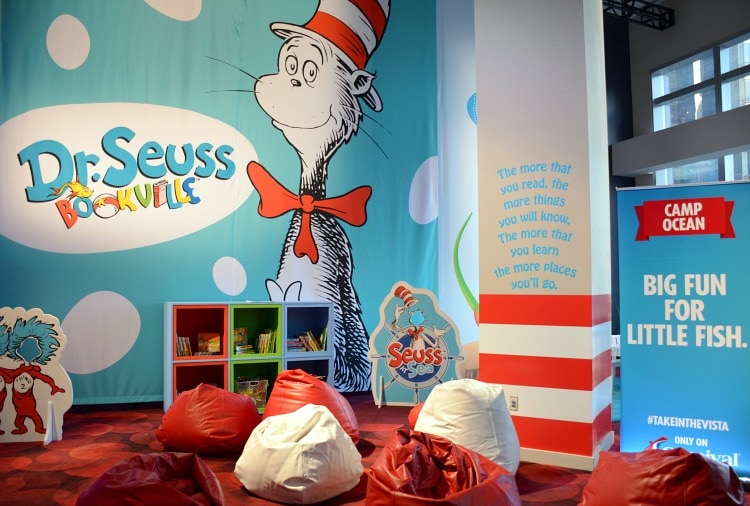 SkyRide, the cruise industry's first pedal-powered open-air aerial attraction will debut on Carnival Vista. SkyRide will feature recumbent-like bikes for guests to cycle their way around an 800-foot suspended track with panoramic views from 150 feet above the sea.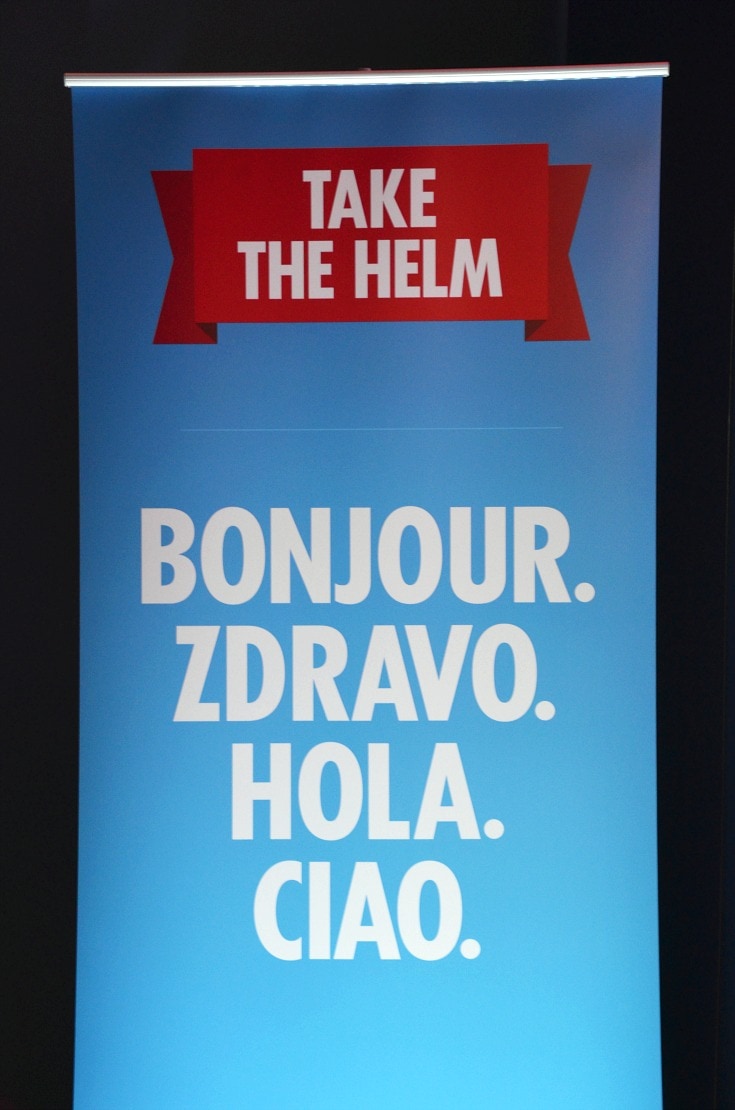 I was quite overwhelmed (in a good way!) with all of the new and exciting features on Carnival Vista. Carnival Cruise Lines is really taking cruising to the next level, and I love the concept of bringing indoor spaces outside with an emphasis on connecting with the sea. More than anything, can't wait to experience Carnival Vista for myself in 2016!
For more information visit www.carnival.com/carnivalvista & be sure to follow @CarnivalVista on Twitter.
What are your first impressions of Carnival Vista?
Special thanks to Carnival Cruise Lines for hosting me in NYC for the Carnival Vista event. All opinions are my own.