I know I talk a lot about my husband and daughter, and how they love to cruise with me — we're a cruising family after all — but rarely do they get a chance to share what they love most about sailing.
I recently asked my husband, Rick, to tell me what his perfect cruise day would look like. I know my perfect day consists of sleeping in, breakfast in bed and a trip to the spa … but a guy's day? Here's a peek into my husband's ideal cruise day.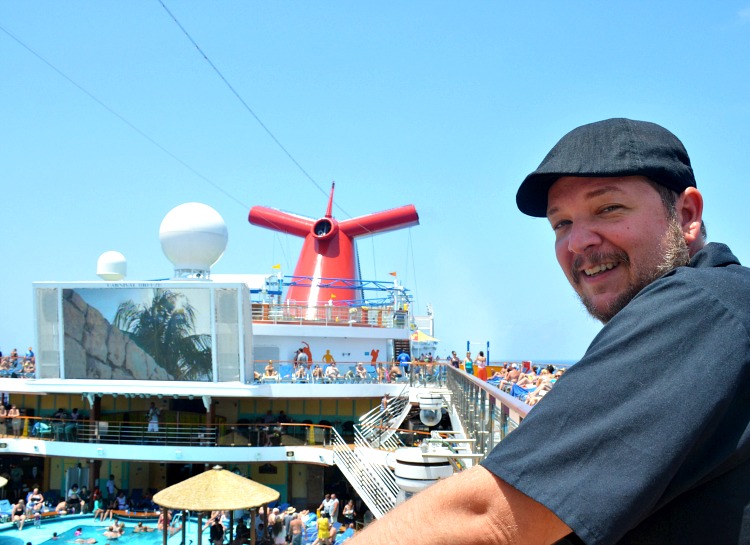 Rise & Shine
Like my perfect cruise day, my husband chose room service delivery for breakfast. We both agree that the complimentary perk is one of our favorite parts of cruising. Along with a pot of fresh coffee, Rick's breakfast includes smoked salmon on a bagel with cream cheese, which he eats from our stateroom balcony.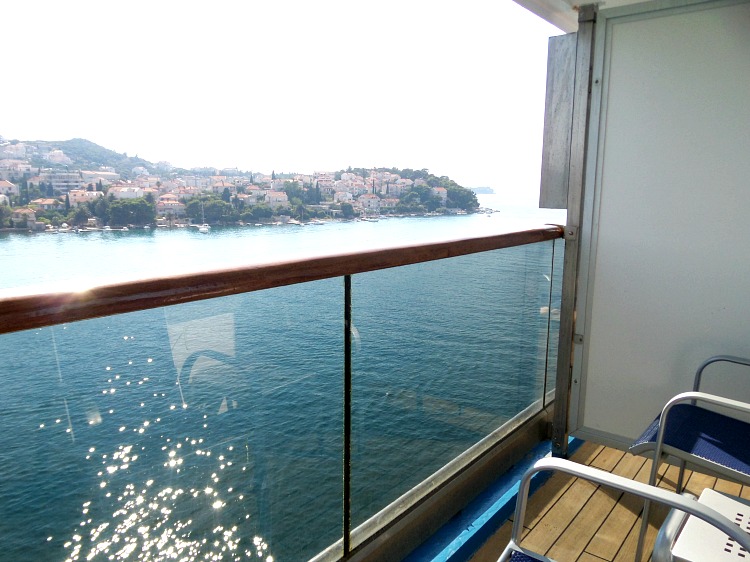 Time for Sun
After getting dressed, which consists of putting on a pair of swim trunks, flip-flops and grabbing a beach towel and sunscreen— Rick heads to the Lido deck for a little R&R. He says this perfect day includes me and my daughter, lounging beside him, but I think I know the truth! A frosty beverage (or two!) makes the afternoon complete.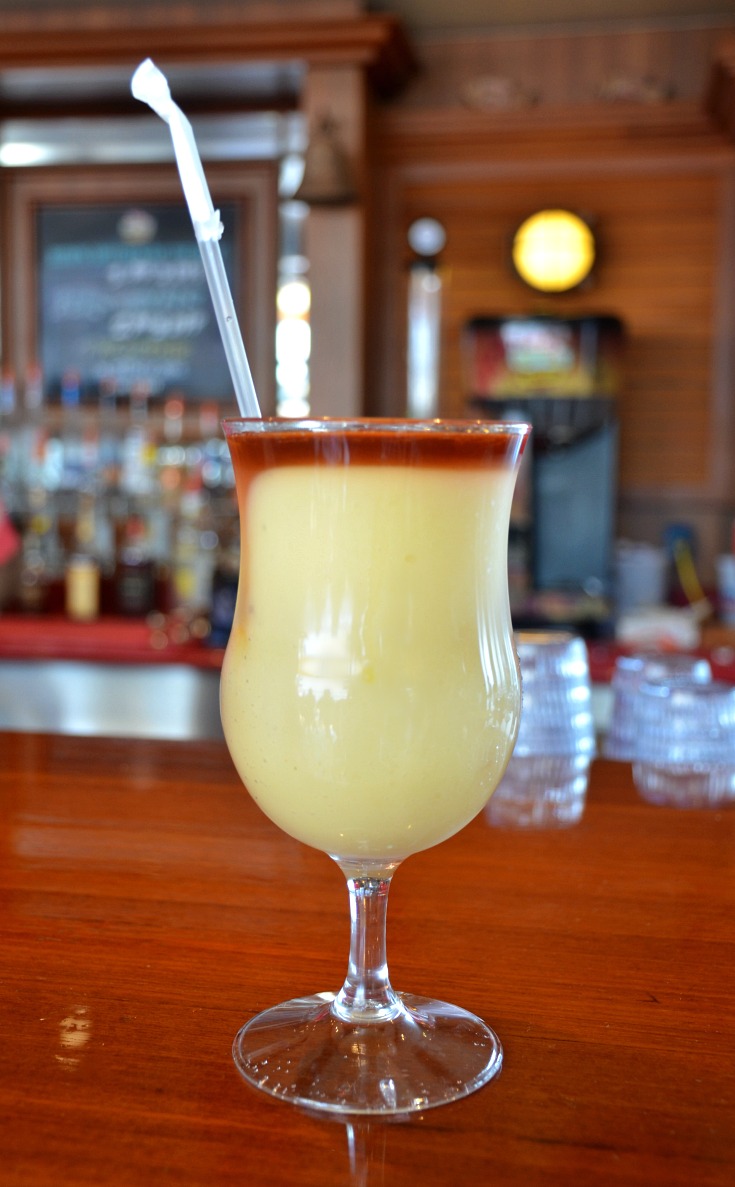 Time to Eat
By lunchtime, there's only one place Rick will consider for a bite to eat: Guy's Burger Joint. I can totally vouch for the fact that one Guy's Burger can change your life. There's just something so mouthwatering about a juicy burger smothered with melty cheese and special sauce … and the fries! Heavenly! The only thing missing element is a Thirsty Frog Red Ale from the RedFrog Pub.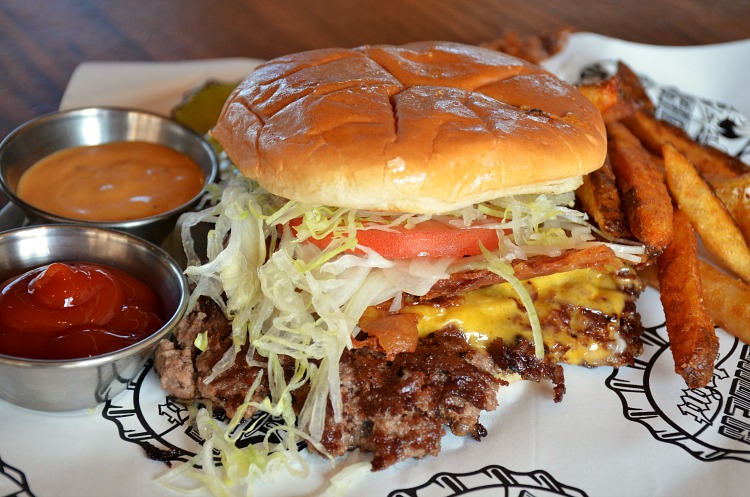 Time to Nap
You would think that with so much to do on a cruise ship that the last thing you'd want to do is nap, but once you feel how comfy the beds are, you'll understand. There's also something very soothing about the gentle rocking motion of a ship at sea. More often than not, my husband takes a nap at some point during a sea day—and according to him, it's an essential part of a relaxing vacation.
Time to Play
After his snooze, a quick shower is in order before it's time to get ready for the night ahead. When I asked him what he'd like to do next, he was quick to answer the arcade, for a little quality time with our daughter. At this point, I'm out of the picture— I think that Rick would play in the arcade on his perfect day even if this wasn't a family cruise!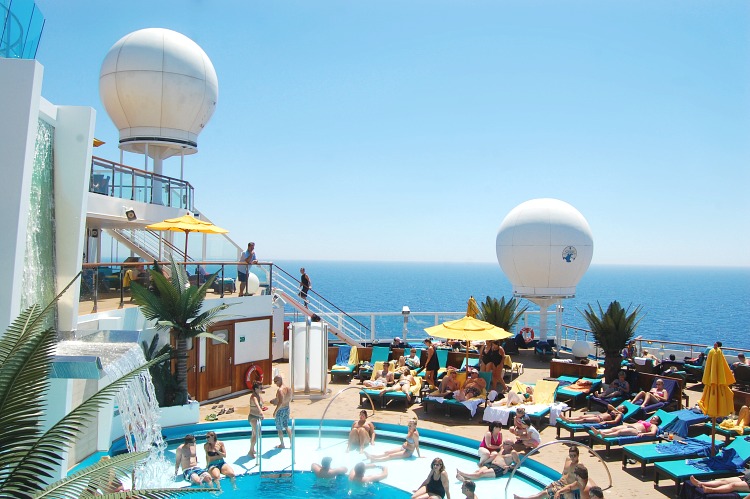 Time to … Steak!
It's true. One of the best meals on land or sea is at the Steakhouse. It makes perfect sense that this was Rick's pick for dinner. Since it's somewhat of an intimate setting, our daughter will attend Camp Ocean for the evening, while we enjoy a sumptuous multi-course feast. His meal consists of escargot, Cesar salad and a bone-in cowboy steak, medium-rare, with the cheese plate for dessert.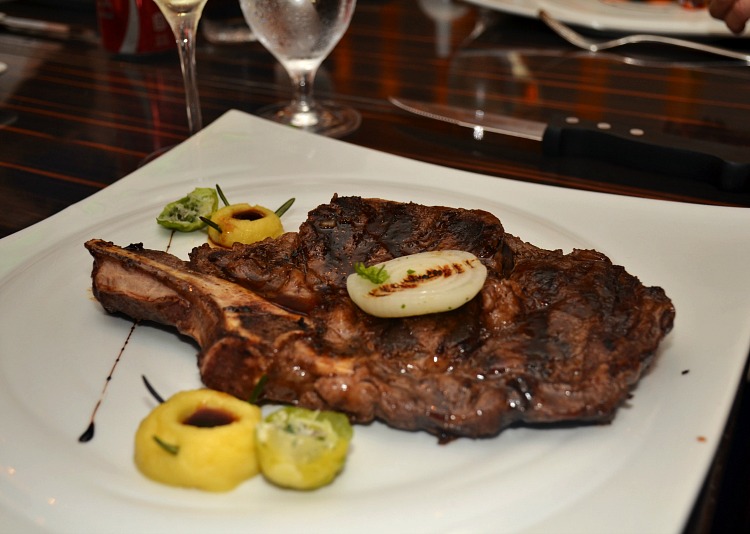 Time to Laugh
The night is still young, so we're off to one of the specialty bars for an after-dinner cocktail. Rick's drink of choice is a Manhattan. We'll sit and listen to a bit of live music before attending one of the late-night comedy shows. The comedic talent on-board consistently blows us away. It's always great to end the evening with a few laughs.
Time for Bed
Once we've picked our daughter up from Camp Ocean it's back to the stateroom for bed. There may or may not be cookies and milk delivery from room service. And chocolate cake (Oh wait, that's MY perfect day!).
Looking back, Rick's day might not seem very full (or just full of lounging and eating!), but that's the beauty of cruising … you can spend your days however you want! In theory, every day at sea can be the perfect cruise day because it's what you make of it.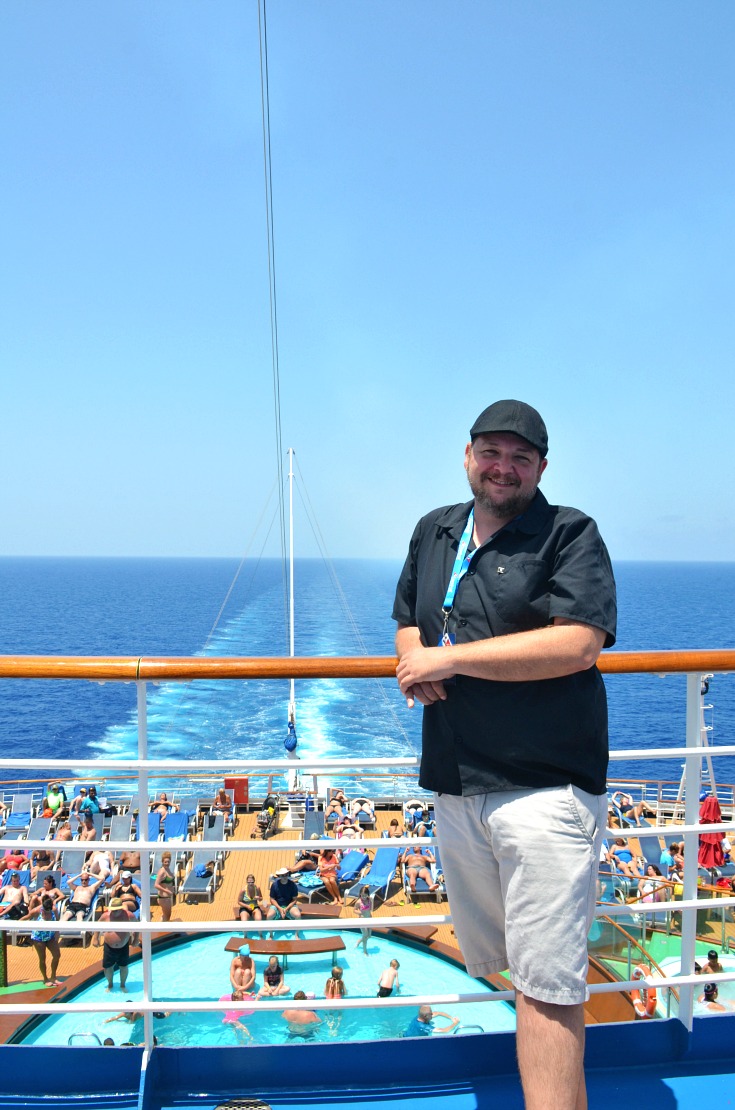 What does your perfect cruise day look like?
This post was created for Away We Go with Carnival, the destination for getting in the getaway state of mind. Head on over