There are only a handful of cities with more history than Rome, Italy — the Eternal City is an essential destination for families who want experience art, history and culture on a grand scale.
There's so much to see and do in Rome with kids that I could spend all day writing and still not scratch the surface of this incredible city. So instead, I'm listing five sites in Rome that are not to be missed when traveling with your family, as well as some tips to make your vacation as smooth as possible.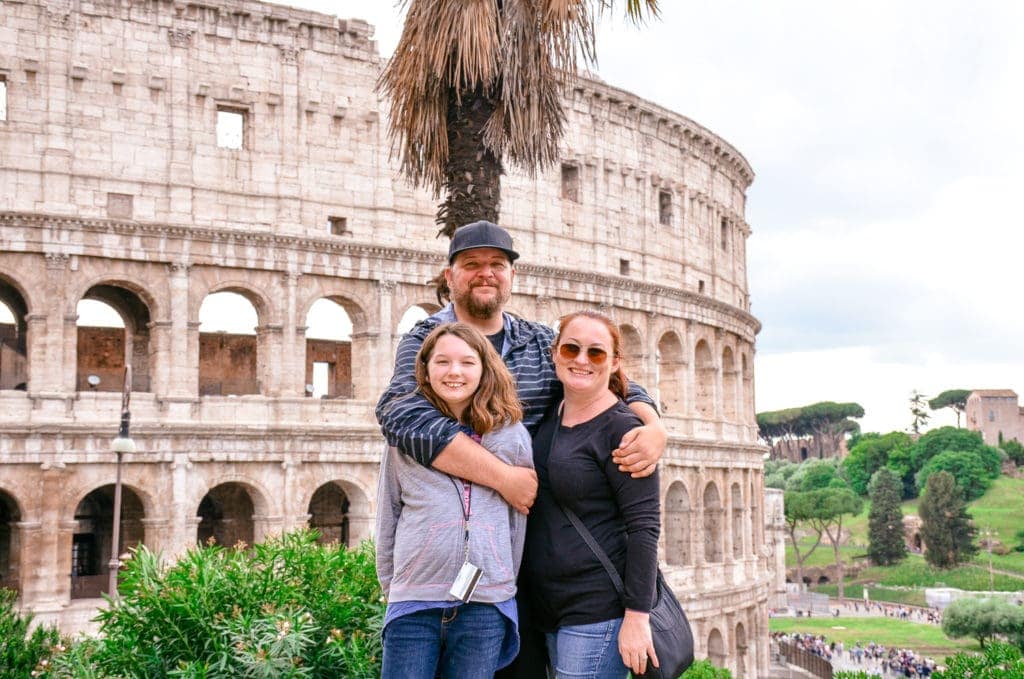 Rome can be pretty chaotic though, and keeping children entertained while hopping from one landmark to another becomes a real challenge at times. Relying on a traditional tour operator may not always be the best solution: it can be quite tiring to walk relentlessly throughout a city with a toddler; even more, trying to calm them down while at the same time doing your best not to disturb the 20 other strangers enjoying the guide speaking about the next highlight.
Being already familiar with their service makes it easy for me to recommend them to all parents travelling to Rome with kids: Withlocals, which is a company connecting travelers with locals across Europe and Asia, has a "family-friendly label". Hosts exhibiting this label will make sure everybody stays involved during an activity or tour. If your children are under 10 they will join for free.
Their family-friendly tours always include activities tailored for children like treasure hunts and games. To me and Paris the most fun offer in the Eternal City is without any doubt this pizza making workshop! Have a look and let me know how it is once you tried it out.
Top 5 Things To Do in Rome with Kids
The Vatican Museum
I've been to Rome three times with my daughter and two of those times our first stop was to the Vatican Museums in Vatican City. The thing I love about this museum, which is actually many museums in one, is that you don't have to be a Catholic, Christian or even religious to enjoy them. Our favorite is the Gregorian Egyptian Museum with a myriad of Egyptian antiquities.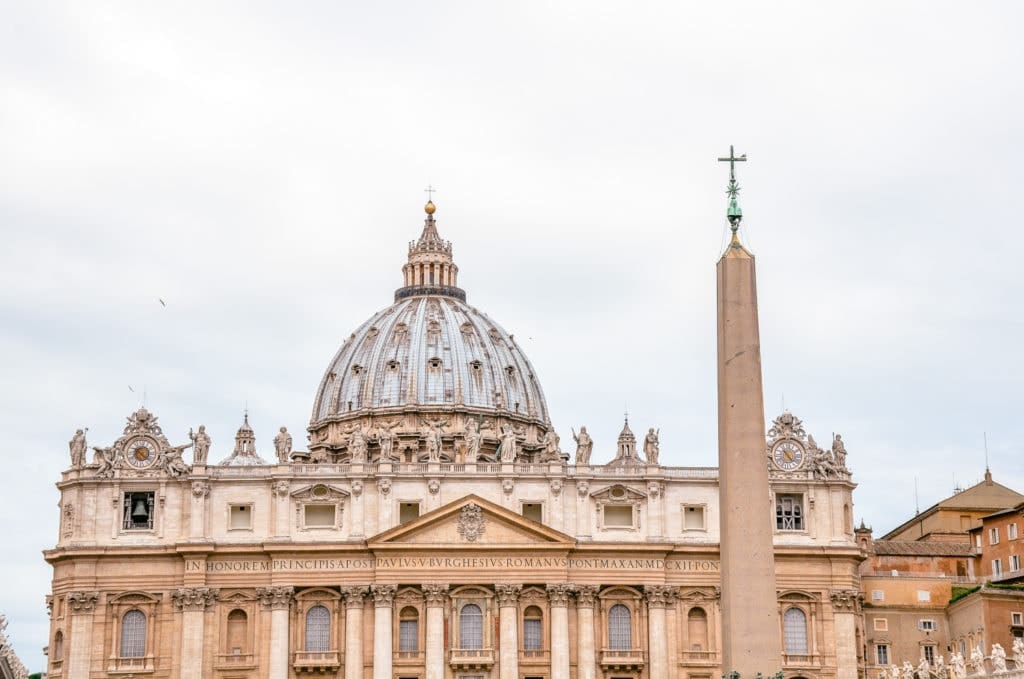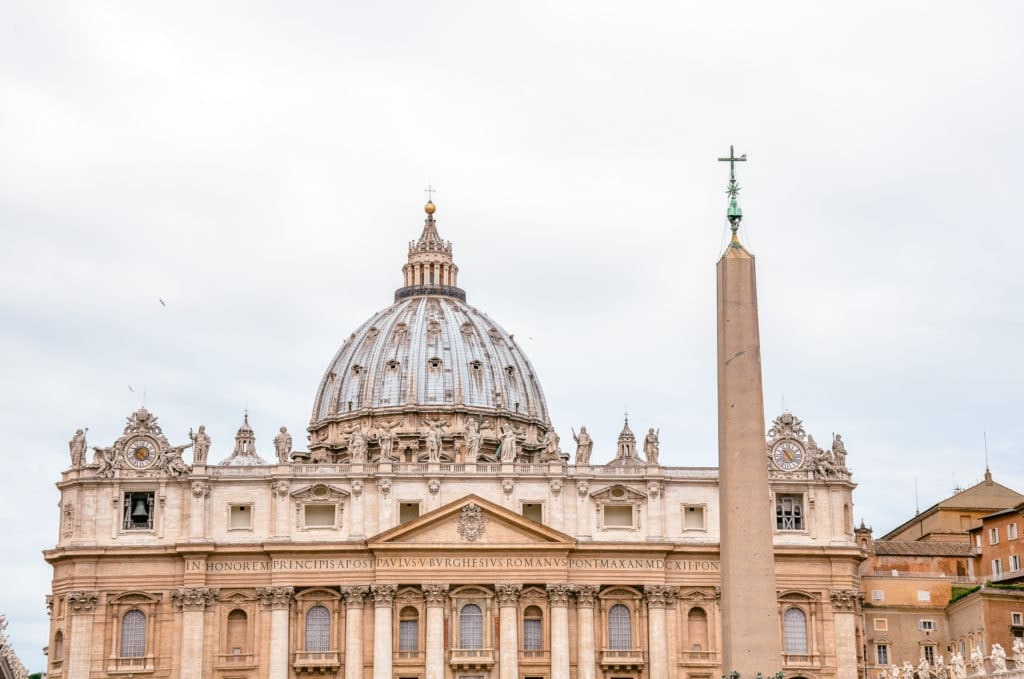 While you're there, it would be remiss not to see the Sistine Chapel in all its glory. It's absolutely mesmerizing in person.
Fun Idea for Kids in Rome: They can stand with one foot in Rome and the other in Vatican City, the smallest country in the world!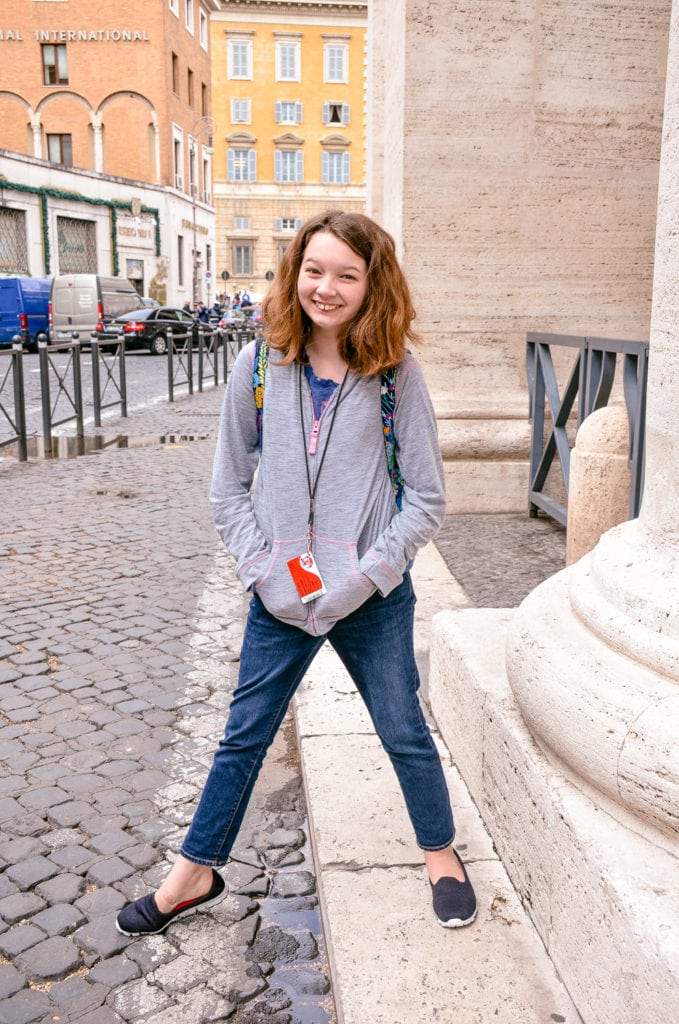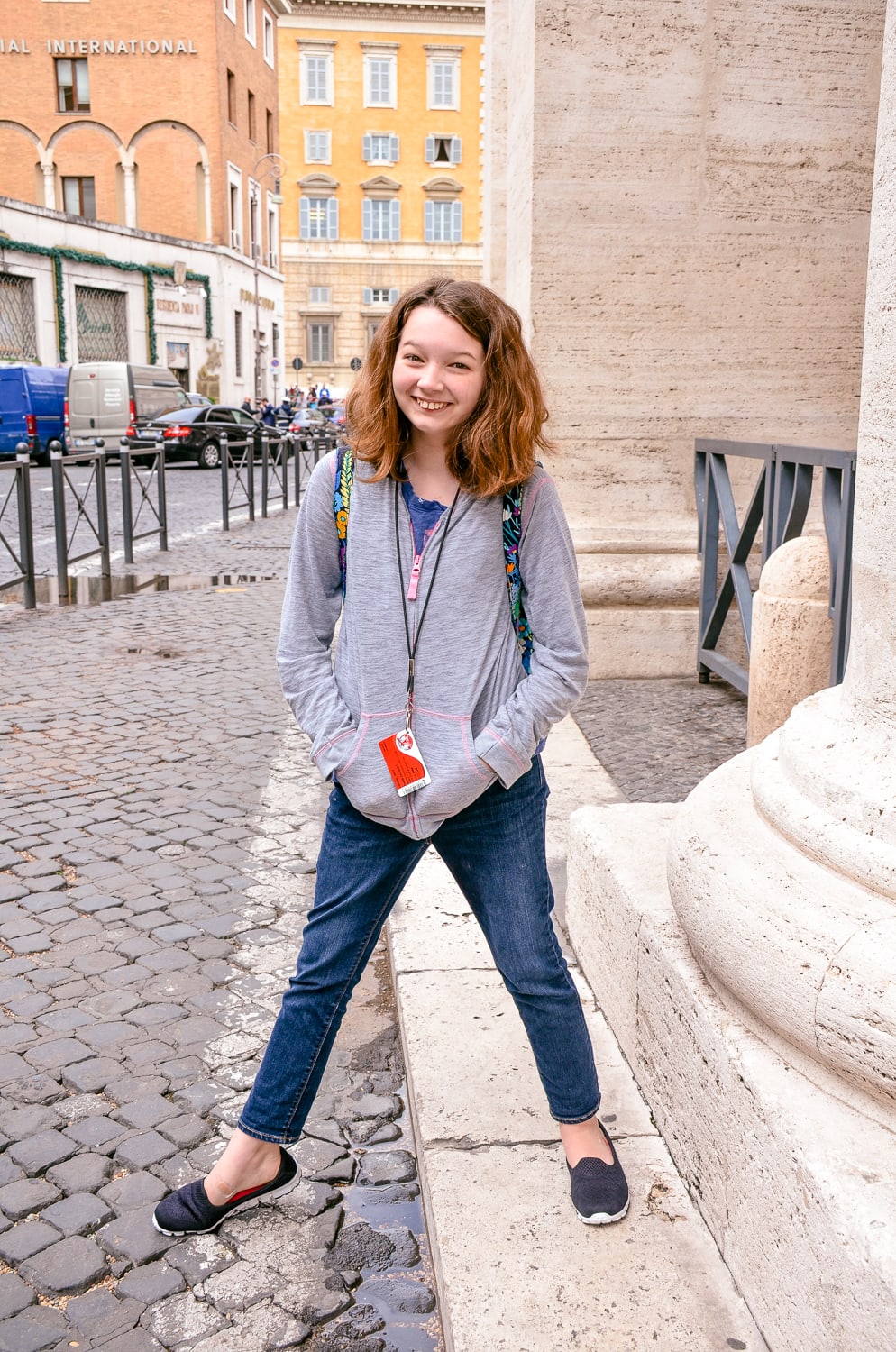 The Colosseum
When I think of Rome, the one site that comes to mind first is the Colosseum. It's iconic, and obviously not to be missed.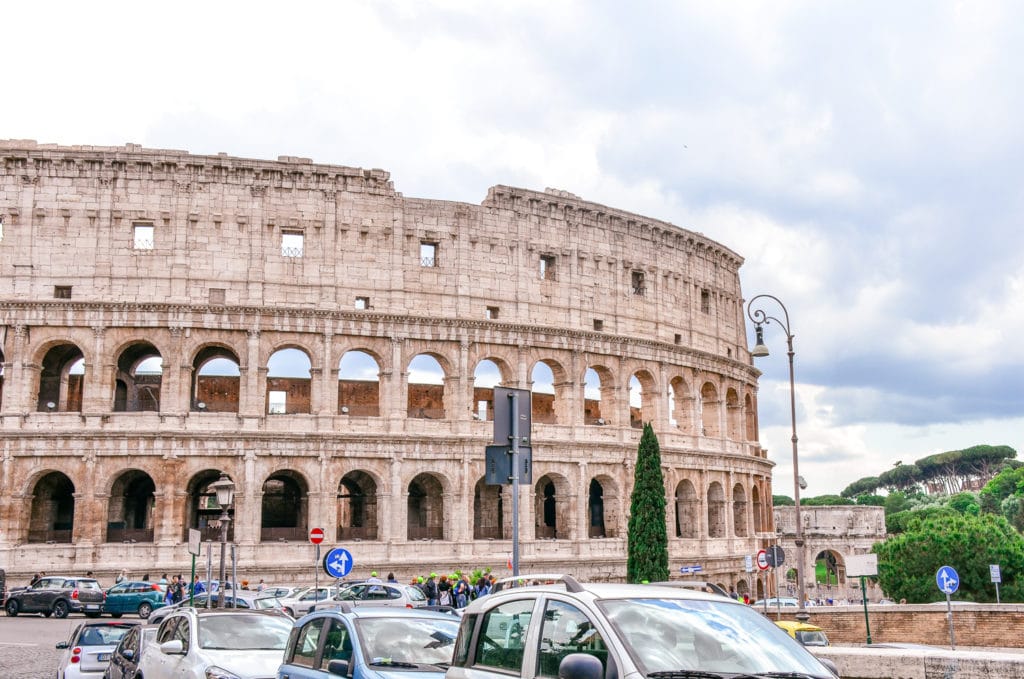 Now, you have two choices when visiting the Colosseum in Rome. You can simply walk around it and admire its beauty from the outside. Or you can purchase tickets and go inside the arena. When traveling to Rome with kids, this is an experience you don't want to miss!
The standard Colosseum ticket also includes entrance to the Roman Forum and Palatine Hill, making it a great value for families.
The Roman Forum
Not far from the Colosseum is the Roman Forum, the former heart of the Roman empire. The rectangular plaza has ruins of temples, monuments and government buildings from as early as 27 BC (of those still standing).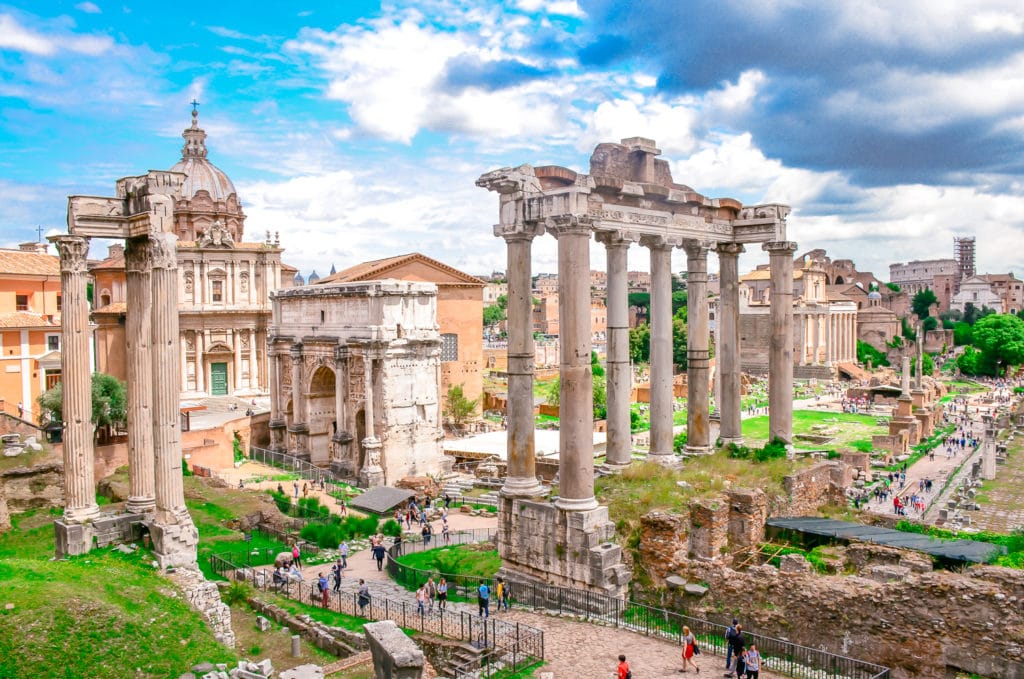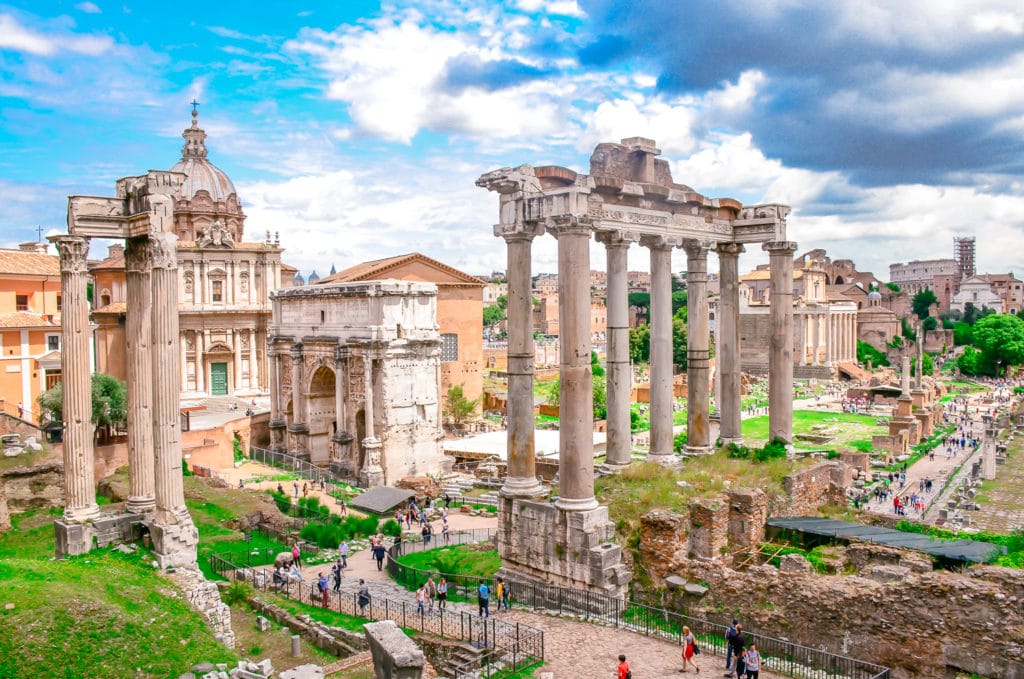 Walking through this remarkable collection of ruins is like stepping back in time.
The Pantheon
The Grand Pantheon is one of the best preserved ancient buildings in all of Rome. Built by Hadrian as a temple to all gods in and around 117 AD, the dramatic building is now a church.
What makes the Pantheon in Rome so unique is its dome with a hole in the center, also know as an oculus. The building in an architectural marvel, and still holds the record for the largest unreinforced concrete dome in the world.
Trevi Fountain
The Trevi Fountain is one of our favorite stops in Rome simply because it's fun to toss a few coins over your shoulder with the hope, as the legend goes, of returning to Rome in the future.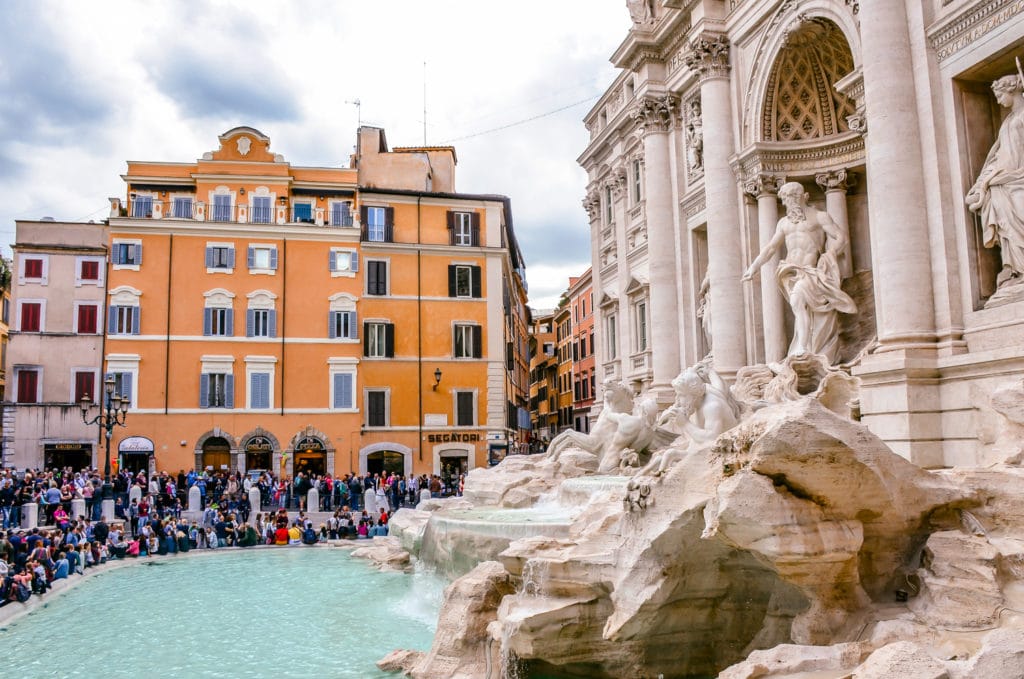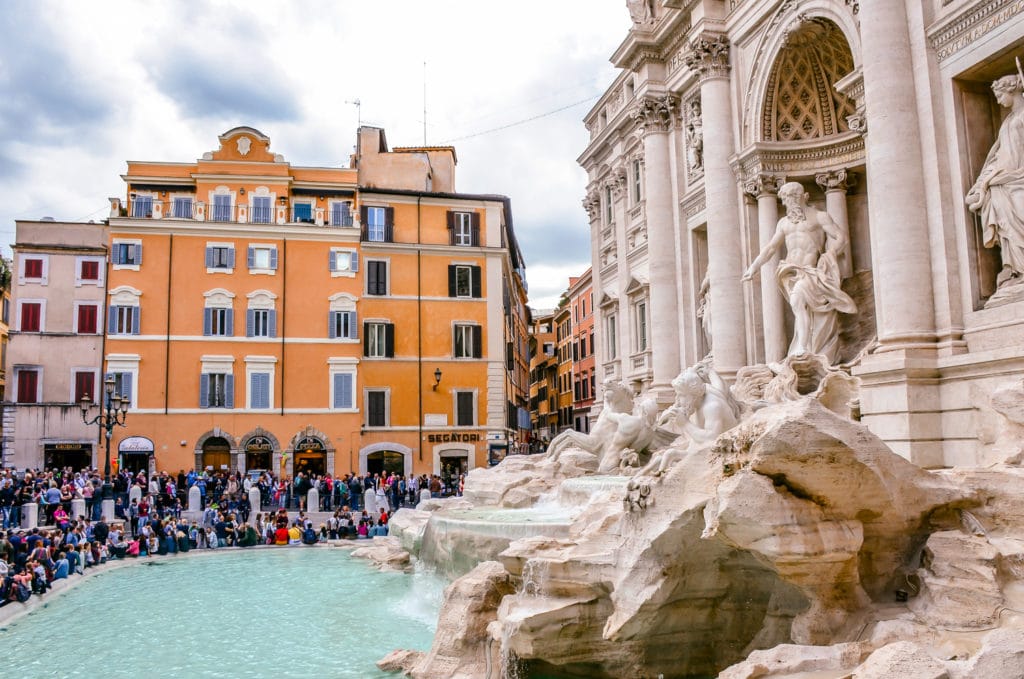 The Trevi Fountain is almost always busy, so you will want to keep a close eye on your kids (and your valuables!) when visiting. And if you ever wondered what happens to all of those coins, you'll be happy to know that the city of Rome donates the money to Caritas, a Catholic charity.
Tips for traveling to Rome with Kids
Wear comfortable shoes, preferably sneakers, especially when visiting ancient sites like the Roman Forum — Many of Rome's streets are uneven and made of cobblestones. Even if you arrange transportation to each attraction, you will still be doing a ton of walking.
Bring a refillable water bottle for each member of your family and refill it anytime you see a fountain— there are an estimated 2500 fountains in Rome with drinkable water.
Pack sunscreen, hats, and even an umbrella to avoid excess sun exposure. Rome has very little shade and gets extremely hot in the summer months.
Purchase tickets for attractions in advance to avoid waiting in lines.
Public transportation is inexpensive and easy to use. Alternately, there is Uber in Rome!
Stop for gelato as often as possible — Gelateria della Palma has 150 gelato flavors!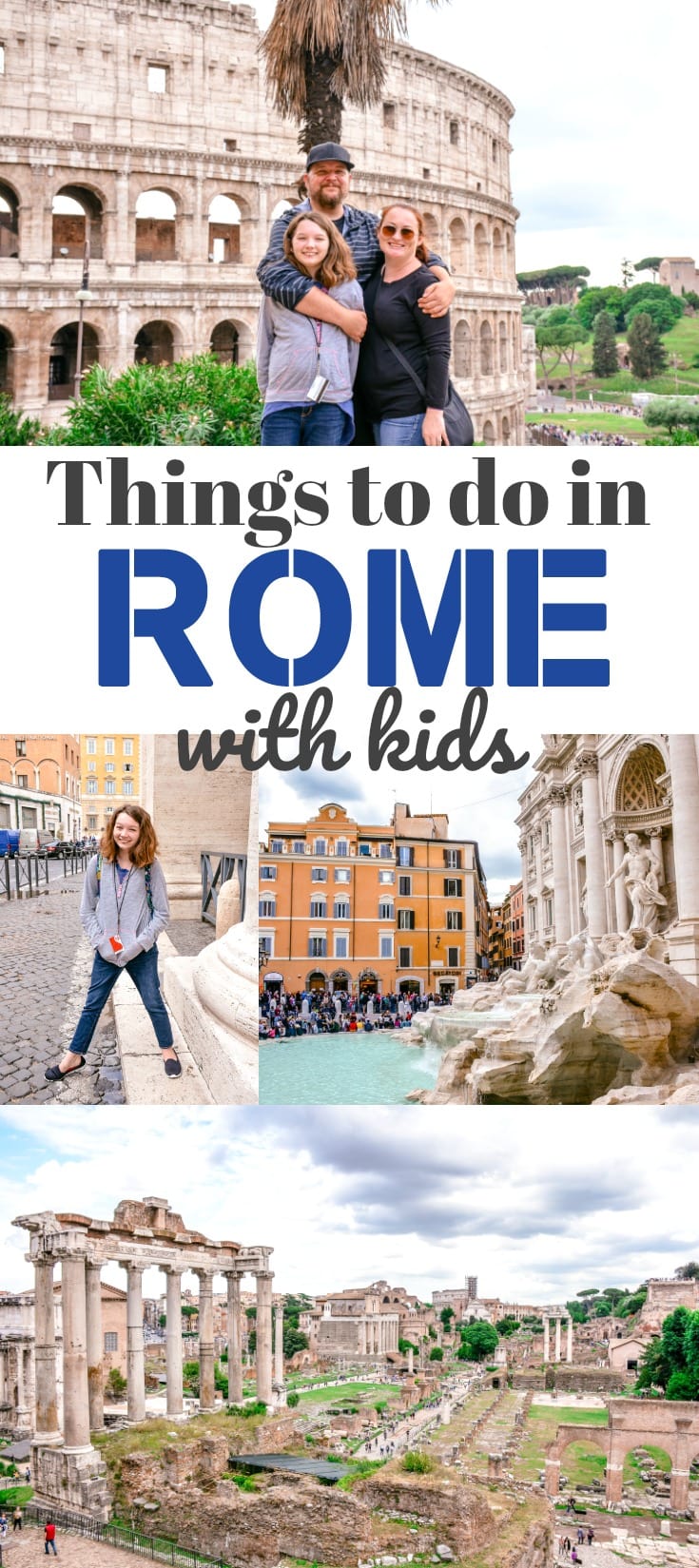 Other Travel Posts You Might Like: