Travel and fashion really go hand in hand, and when it comes to your summer vay-cay, or any holiday away, you want to look your best. Parazul, a fashionable line of handbags and accessories, has a look for any destination.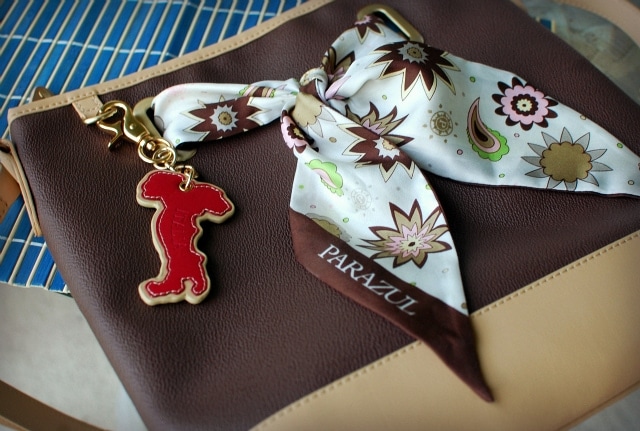 If you've been following the blog, you know I just got back from a Mediterranean cruise with my daughter. Parazul set me up with a fabulous purse to take with me on my trip, and it couldn't have been more perfect! I received a messenger style bag in brown slim with bloom slim scarf.
The unique thing about Parazul is that each bag can be customized to fit your personality or travel destination. Every Parazul bag comes with a scarf that can easily be switched out to create a completely different look. I love the scarves because they really give the bag a pop of color, and I think it looks chic. The scarf patterns range from everyday to travel specific. While quickly looking over the scarves selection on Parazul.com, I found patterns suitable for Alaska, the Caribbean (or any warm-weather destination), and cruising.
It's fun to change the look to where you're going, and you can use the same bag for many of the scarves.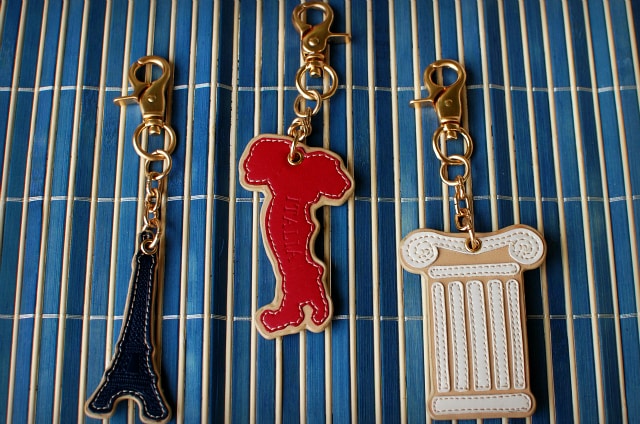 The same goes for the charms, which attach to the front of the bag. Since I was traveling throughout Europe, the European city charms spoke to me. The charms are completely optional, but I think they would be fun to collect as you travel around. Each Parazul bag comes with a signature Parazul starter charm.
Here's a photo of my daughter and I in Croatia with my Parazul bag. I opted to leave the charm off and I still think it looks cute!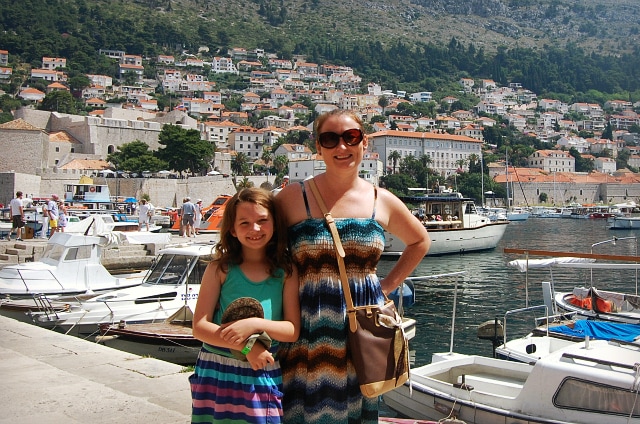 The bag itself was extremely well-made and practical. The size was larger than I originally thought it would be, and I ended up appreciating the extra room. When you travel, you accumulate a ton of random junk (maps, pamphlets and receipts) -- the slim messenger was perfect for hands-free, on-the-go wear.
I love how the Parazul bags are so versatile. When you're traveling, you can go for a more funky, fun look with the addition of charms-- and when you're home, the bag is practical enough for everyday use.
Parazul has an assortment of fashionable bag styles and colors -- check out Parazul.com for the full selection of handbags and accessories.
I received a sample from Parazul for review. All opinions are my own.