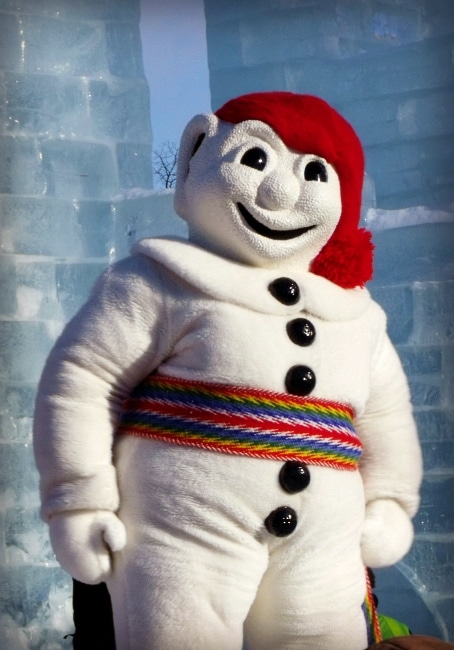 Do you recognize the snowman above? No!? It's Bonhomme!-- the ambassador of the Quebec City Winter Carnival, an annual winter celebration held over 17 days on and around the Plains of Abraham. I was lucky enough to experience the Winter Carnival three years ago, and I can't wait to get back one day. Quebec City is magical at any time of the year, but during the Winter Carnival, which runs from February 1-17 in 2013, the city truly comes alive with parades, lights, food, music and entertainment for the family.
I don't think there is anything else like it in the world!
Next time I visit Quebec City, I'm hoping to go with some friends on a girlfriend getaway, or with my husband and daughter for a family vacation -- either way, it would be a spectacular time!