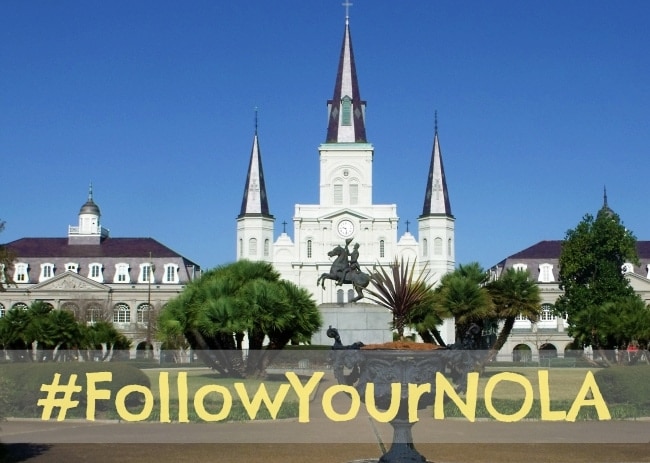 I've got some super exciting news -- my family is taking a vacation to New Orleans next month! I'm not sure who's the most excited, but my husband, daughter and I are in the process of planning what we want to see, do, and EAT in NOLA! It's going to be so. much. fun. -- not to mention we REALLY need a vacation together!
My daughter will be celebrating her ninth birthday during the trip, so she's putting together her ideal day in New Orleans to do whatever she wants. Right now, her day looks something like this:
Breakfast at Cafe du Monde for beignets (YUM!)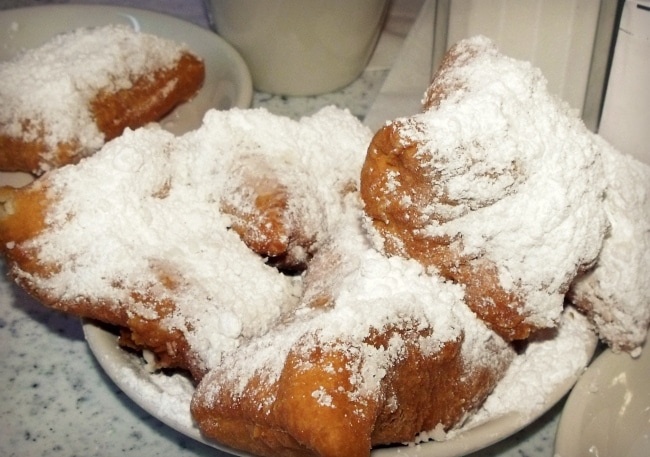 A visit to both the Audubon Insectarium and the Aquarium of the Americas
And dinner at Acme Oyster House (she loves seafood and is hoping to try crawfish!)
We also have a visit to the Audubon Zoo (by streetcar!) on the itinerary as well as a Haunted History Tour and a carriage ride in Jackson Square. This is in addition to shopping at the French Market and wandering the French Quarter (don't worry, we won't be hitting Bourbon Street). If we can fit it in, we'd also like to visit to the National World War II Museum -- New Orleans offers so many family activities that we're having a hard time deciding what to do!
One thing I know for sure is that we are going to eat well while on vacation. I have a long list of places I want to try, but some of the "must-eats" are Johnny's Po-Boys, Mother's, Central Grocery (for a muffuletta!), Lüke (one of John Besh's restaurants), and Sucre for desserts. There's also a jazz brunch at the Court of Two Sisters that looks really fun!
For our week in New Orleans we'll be staying at the JW Marriott New Orleans, which is located right on Canal Street, giving us easy access to the French Quarter and the streetcar line.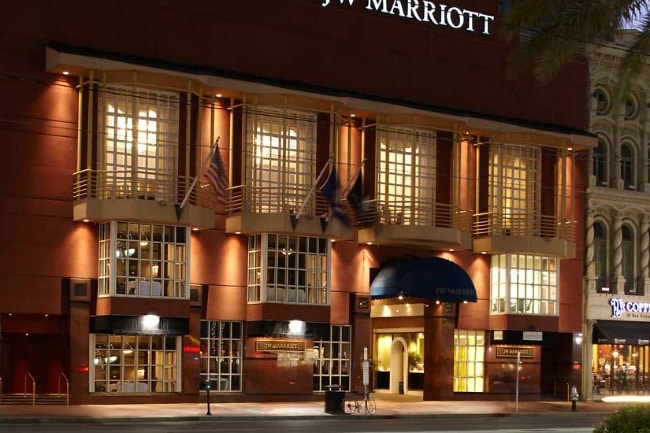 The New Orleans Tourism Marketing Corporation is sponsoring our trip, and their planning resource for visitors at neworleansonline.com/followyournola has been invaluable for researching all of the family-friendly things to see and do in New Orleans -- there's even a fun spinning compass that randomly suggests interesting things to do in the city!
I will be posting live updates on both Twitter and Facebook wish hashtag #FollowYourNOLA, and I'll be blogging all of our adventures during and after the trip. PLUS, if you have suggestions for our vacation, you can tweet them to me on twitter (@MommyMusings) with hashtag #myNOLA for the chance to win a prize pack filled with travel gear and an AMEX gift card!!
Next week I will have a follow up post with our final itinerary and a Pinterest board that I'm using for inspiration -- It's going to be a fun journey and I hope you'll follow along! 🙂