As some of you may know, my husband and I were married on a Carnival cruise. It really was a fabulous way to tie the knot, and looking back, I wouldn't have it any other way. My sister loved our wedding so much that she got married on another Carnival ship this past summer — my love for cruising runs deep in the family!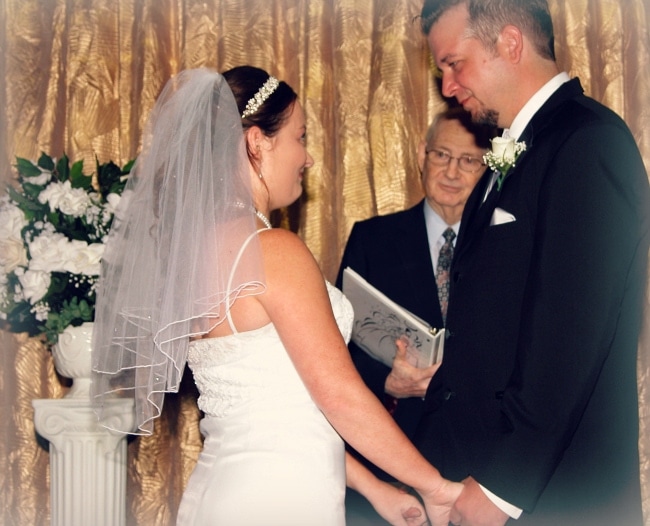 Naturally, I find cruising very romantic. You've got that element of being out at sea with the one you love; there are sunsets and gentle waves ... you could even take long walks on the beach while in port —really, what's not to love about that!?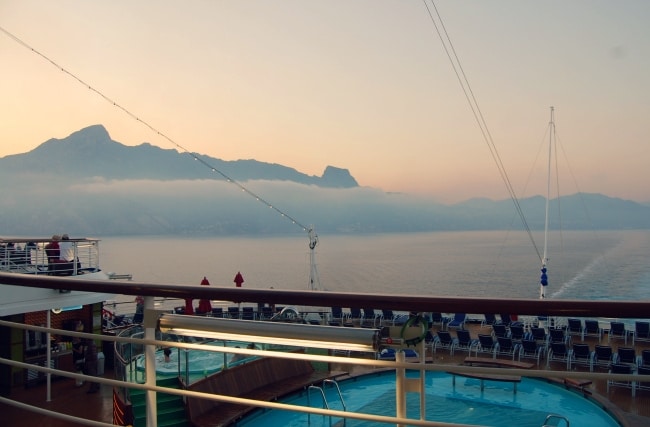 Even if you're planning a cruise with your entire family, there are still numerous ways to sneak in a little romance while on board the ship. Carnival Cruise Lines has put together 10 romantic moments that won't break the bank on your next cruise.
10 Romantic Experiences on Carnival Cruise Line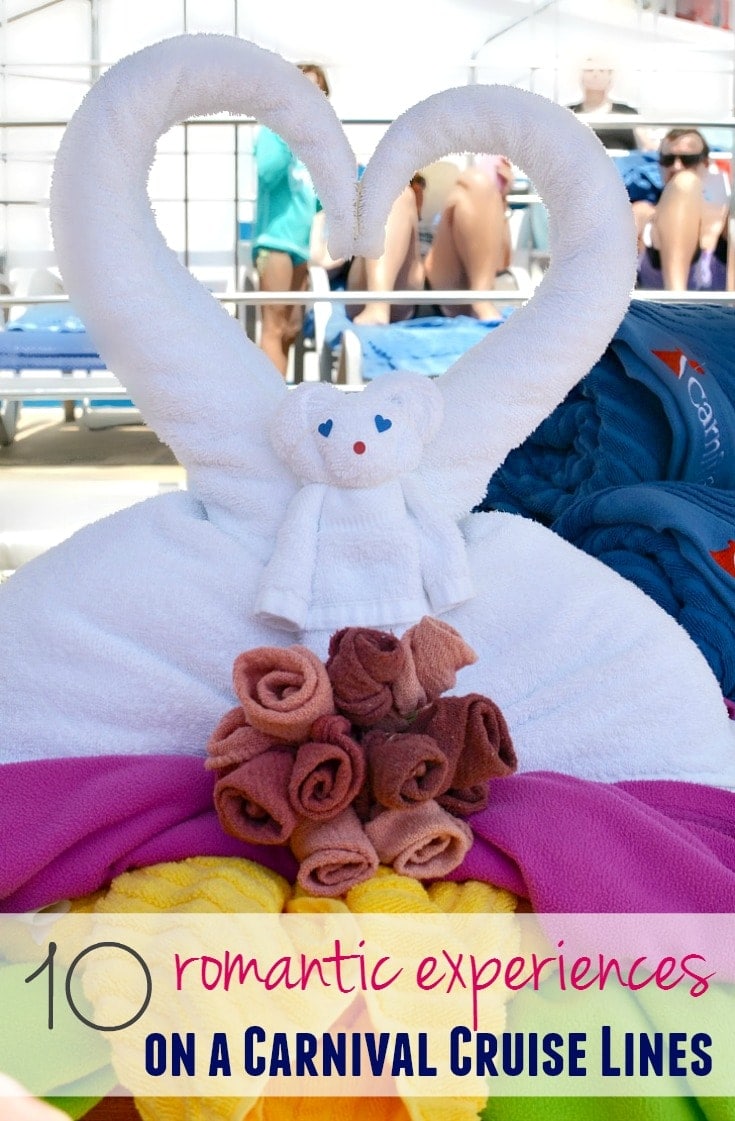 1. Take a midnight stroll on deck - Nothing conveys romance like walking hand-in-hand with your sweetheart under a twinkling blanket of stars
2. Say "I Do" or celebrate "I Did" - Carnival hosts some 2,600 weddings per year, so imagine the attention to detail of a shipboard or destination wedding. If you just got married, come aboard to celebrate your new life together, and let your friends and family give gifts with Carnival's recently announced gift card program. The prepaid cards can be used as payment toward the cruise or a wide variety of romantic shipboard or shoreside experiences.
3. Indulge in complimentary breakfast in bed - There's no need to wake up early when you can enjoy a lazy morning with coffee and croissants delivered to your door.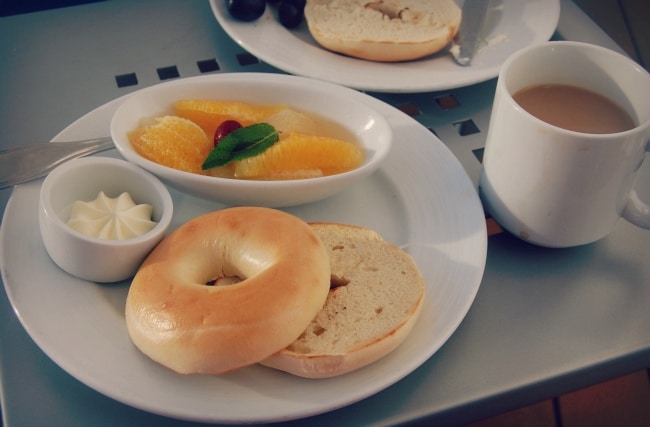 4. Chill out at the Serenity adults-only retreat area - Take some much-needed couples time at our tranquil "getaway within a getaway" for guests 21 and older. Quietly lounge under an oversized umbrella or take a dip in one of the whirlpools.
5. Reserve a table for two at the steakhouse - For a nominal charge, dine in Carnival's elegant on-board steakhouse, our most sophisticated setting, with menus that feature a tantalizing selection of steaks, seafood, gourmet appetizers and an extensive wine list.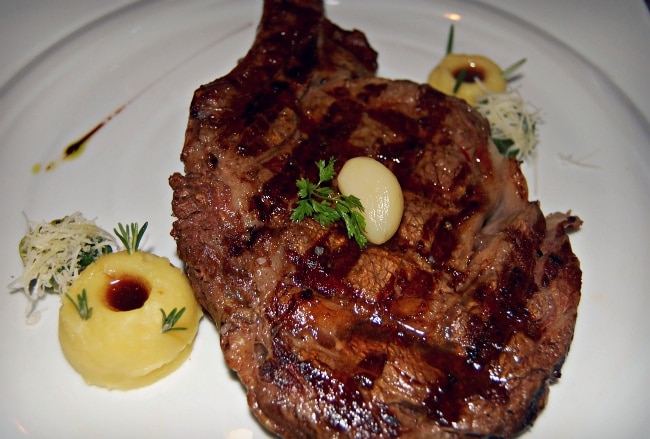 6. Dance the night away - Whether you prefer pulsating music in the dance club, happy-go-lucky tunes by the pool or the smooth sounds of jazz, move in rhythm together on one of the many dance floors on board.
7. Serenade your sweetheart - Take the mic and make her swoon with a karaoke rendition of "Just the Way you Are" by Billy Joel or take the stage together and duet to "I Got You Babe."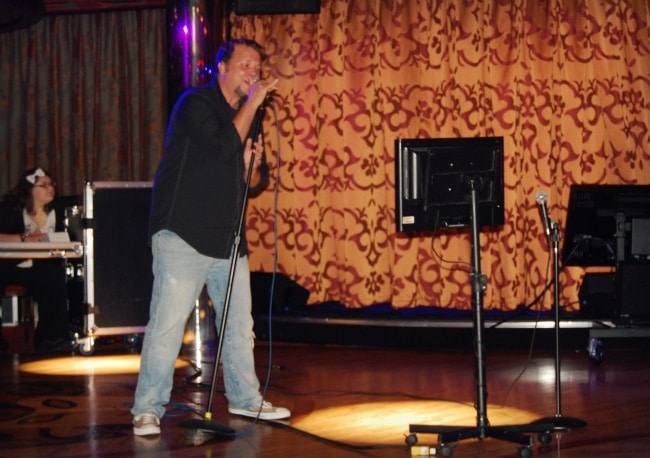 8. Book a couples massage at the spa-aaahhh - Lay back, close your eyes and feel the stress sail away as you take time to be pampered together at the ship's full-service spa.
9. Snuggle at a Carnival Dive-In Movie - Unwind under the stars in front of an oversized movie screen and enjoy a variety of feature films, cuddle under a blanket and snack on complimentary popcorn.
10. Send custom-designed flower arrangements and chocolates - It doesn't have to be Valentine's Day for you to send your sweetheart a beautiful bouquet or sweet treat from Cherry on Top, our candy-and-more store.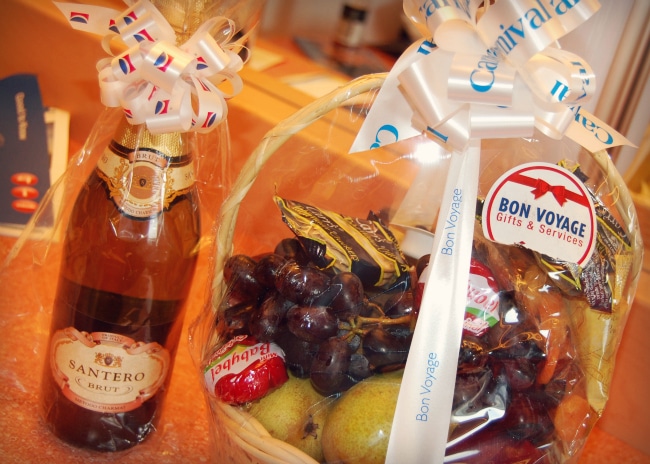 Have you ever been on a cruise with the one you love?