Only in my wildest dreams did I ever imagine that I would one day step foot into Walt Disney Animation Studios in Burbank, California. For a Disney movie buff like me-- this is where the magic happens!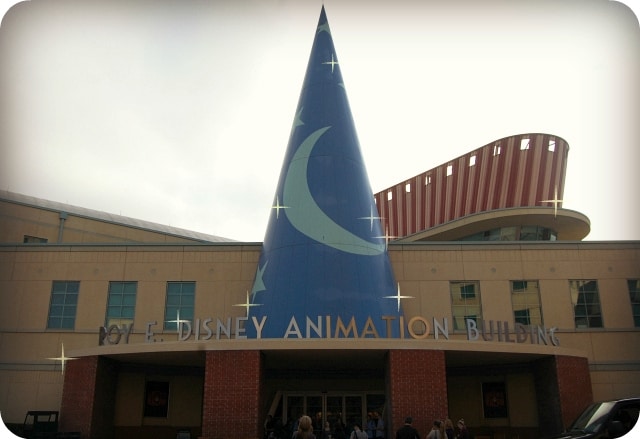 That day became a reality when I attended a press event for Disney's new animated feature Wreck-It Ralph -- which included a screening of the movie, an interview with the film's director & producer, a tour of the studios, and a few other fun magical surprises.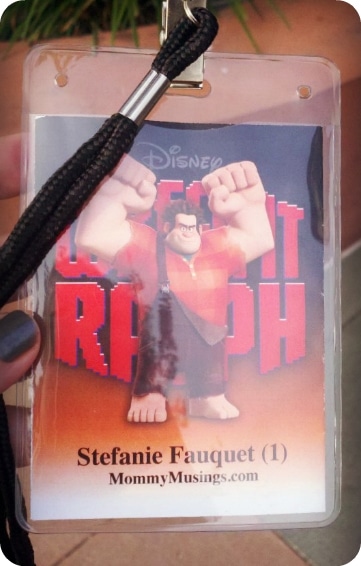 Walking the halls to the screening room, I had another one of those "pinch me" moments. All my life I've grown up around Disney, from the movies to the parks, and it was almost hard to comprehend that it all started here.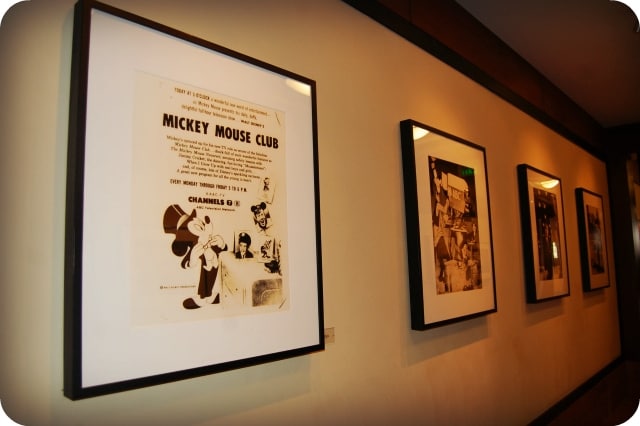 For the first part of the day, and obviously during the screening, cameras were prohibited. I was allowed to take a photo of the wall art above the reception desk before a roundtable interview with Wreck-It Ralph Director Rich Moore and Producer Clark Spencer. The funny thing about this shot is that it's nothing spectacular -- but when Disney grants permission for a photo, YOU TAKE THE PHOTO!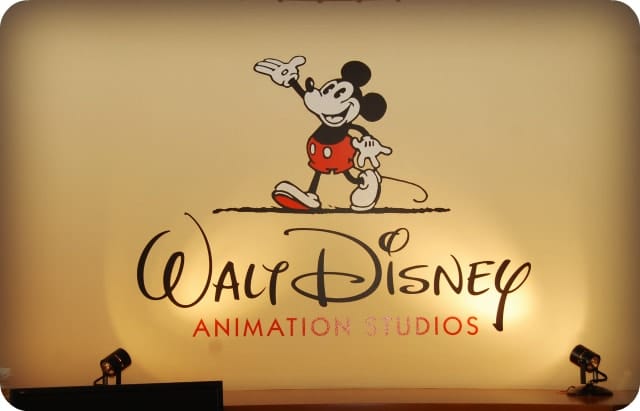 Once all of the "business" was taken care of, we were treated to some fun ... honestly, though -- it was ALL fun!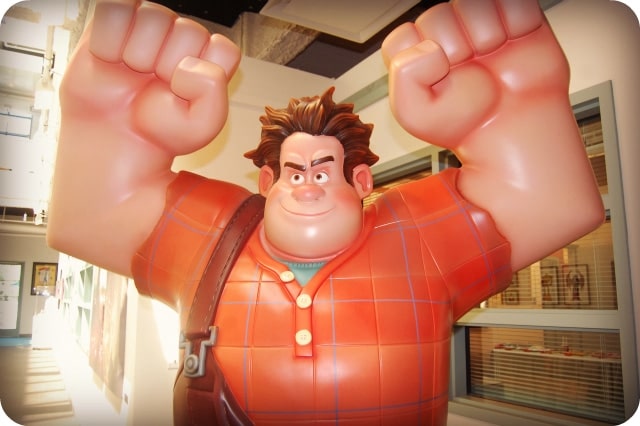 The animation studios is divided into areas that are uniquely themed to the movie the animators are working on. Since we were there for Wreck-It Ralph, we mostly stayed in that section. But on our tour, we got a sneak peek of the Frozen work space, which I am forbidden to speak of. Disney is probably monitoring this post now to ensure I don't divulge any secrets.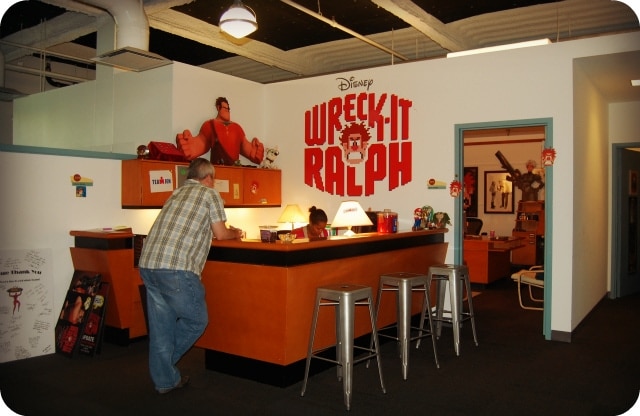 Fully functioning "vintage" Fix It Felix Jr. arcade games were created to promote the film at Comic-Con and other events. I really loved the attention to detail that was put into making these look authentic. "Fix It Felix Jr." is one of the fictional games in Wreck-It Ralph. The game is harder than it looks!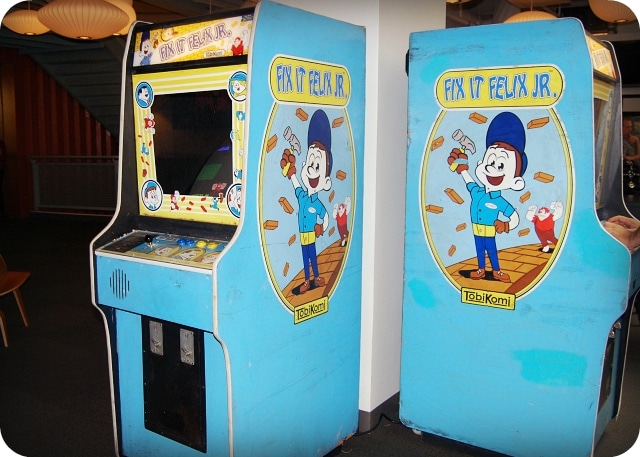 Here's a look at the development of "Ralph" in Wreck-It Ralph. It was interesting to me that Ralph didn't always look similar to the way he does in the movie. I just assumed that the design of the characters is somewhat set from the beginning, but clearly he went through a few redraws.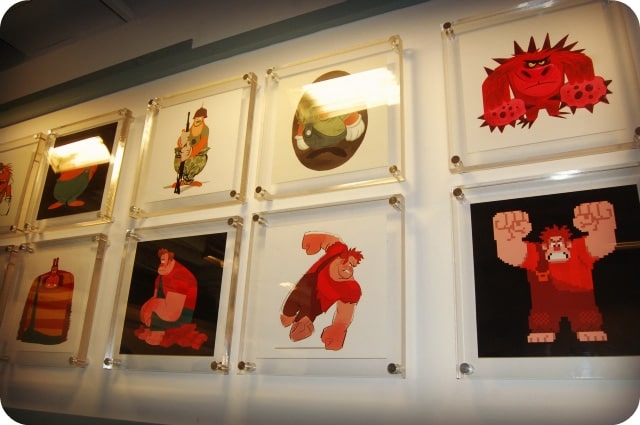 Since the animators work day and night on their projects, fun elements are put in to keep the mood light. The Wreck-It Ralph department recreated the arcade from the movie, which they use on their breaks.
How awesome would it be to work here?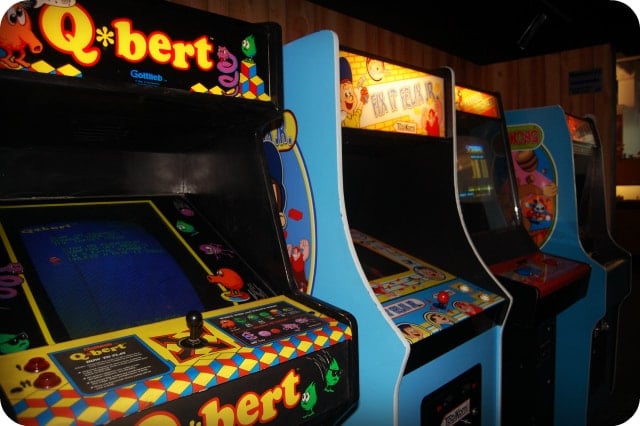 Wreck-It Ralph's art director, along with the visual development team, traveled to Japan to gather inspiration for the candy in "Sugar Rush", a pseudo-candyland racing game.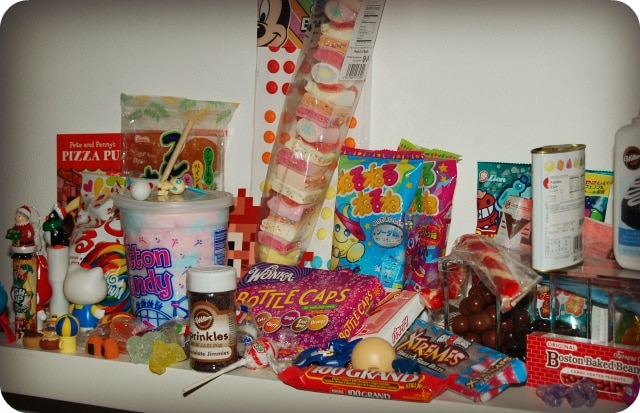 While the candy in sugar rush is based on actual Japanese candies, the rest of the animation is inspired by the architecture of Antoni Gaudí, who is famous for his work in Barcelona, Spain. This was truly fascinating to me because I just visited Barcelona this summer and I can definitely see his influence.
Below is an actual candy model for "Sugar Rush" that was made by the design team. If you look at the little brown house, the curvature of the roof with the white candy accents is distinctly Gaudí. These little details make Wreck-It Ralph even more exciting to me as a travel and movie geek.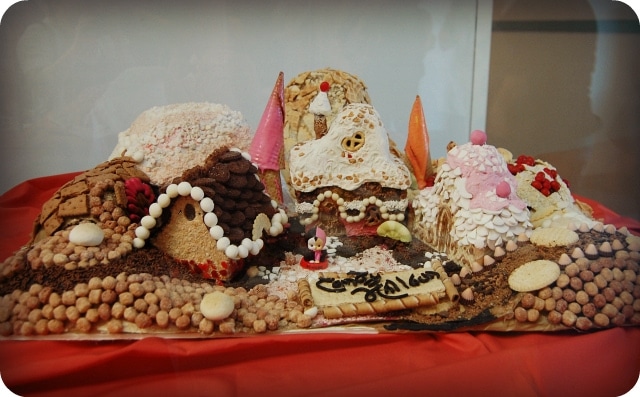 After the tour, we broke up into groups for three different presentations: a voice demonstration inside a real recording booth (Check it out here!), a lesson on animated acting with Art Director Mike Gabriel and Visual Development artist Lorelay Bove (whose artwork is AMAZING!! I'm officially a fangirl) and a tutorial on how to draw animated characters-- let's just say, I won't be quitting blogging anytime soon for a job in animation. 
I'm pretty sure this is another check off the bucket list.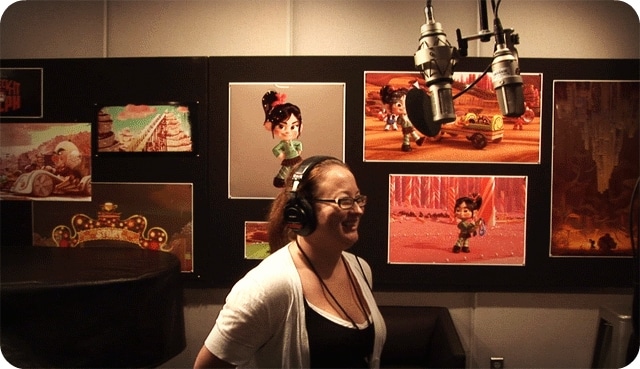 To pull the whole day together, we had a "Sugar Rush" Race Car Building Competition. The object was to make the best candy race car, which was judged by the head of animation for Wreck-It Ralph.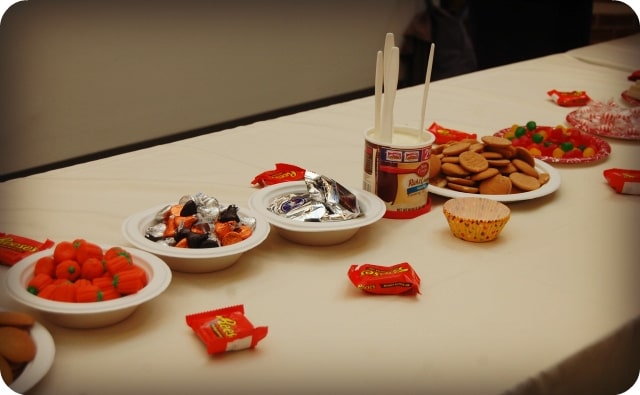 You would have thought this was being filmed for a reality show like Top Chef ... that's how fierce the competition was.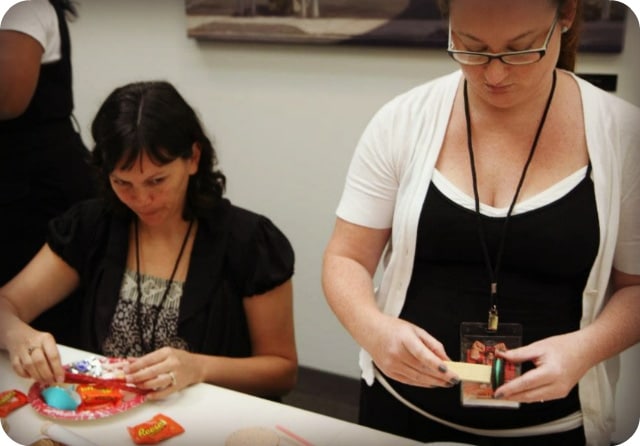 While I didn't win, here's my finished product--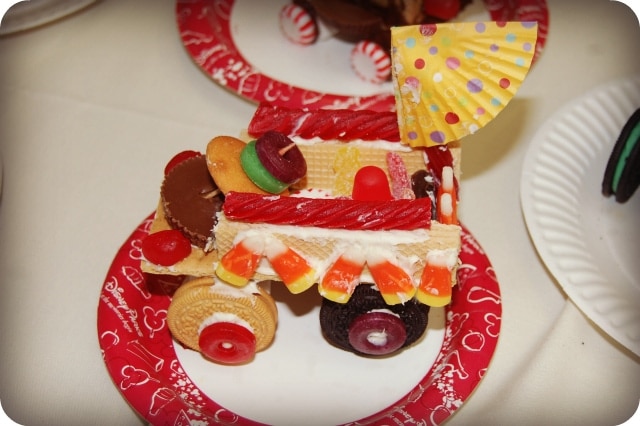 I imagine this is just another day for the artists at Disney Animation Studios 😉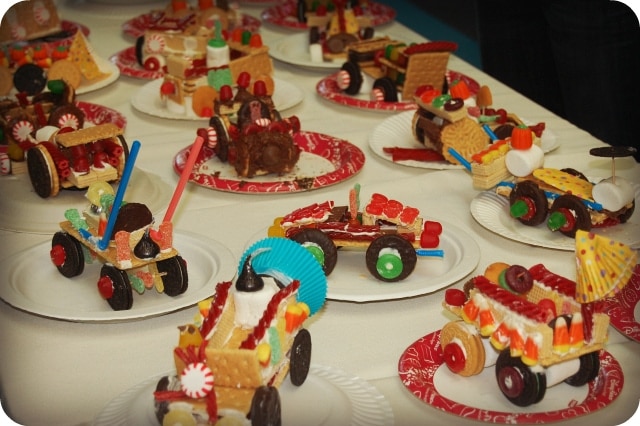 Wreck-It Ralph opens in theaters Nov. 2, 2012!!
Special thanks to Walt Disney Pictures for providing me the opportunity to attend the Wreck-It Ralph press day. All opinions are my own.