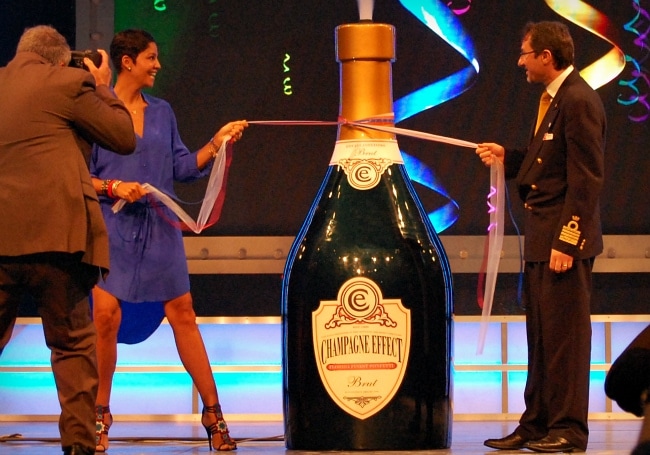 I feel like I have come full circle with the Carnival Breeze. Earlier this year, my daughter and I sailed on our first Mediterranean cruise when the Carnival Breeze first debuted in Europe. After a summer of cruises from Barcelona, the Carnival Breeze has re-positioned to her new homeport in Miami, Florida.
I flew to Miami this past weekend to attend the official naming ceremony for the Carnival Breeze at PortMiami. The event introduced the ship's godmother, Tracy Wilson Mourning, who is the founder of the Miami-based Honey Shine mentoring program.
During the naming ceremony, Carnival presented a $25,000 donation to Honey Shine, which pairs young girls with female role models to empower young women and create future leaders in our communities through a combination of classroom training, spiritual education and collaborative experiences.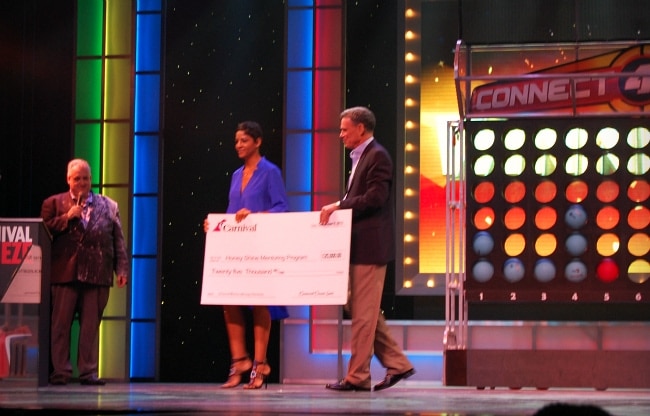 In the spirit of fun, before the donation check was handed over, Tracey Wilson Mourning and a team of her Honey Bugs played a game of Hasbro Connect 4 against Tracy's husband, Alonzo Mouring, Chairman & CEO of Carnival Corporation, Micky Arison, and Carnival Cruise Lines' President, Gerry Cahill.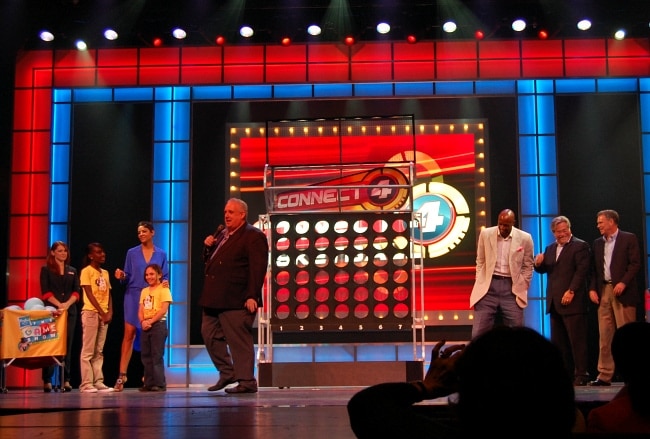 Needless to say, the Honey Bugs won!
My daughter and I had a fantastic time on the Carnival Breeze in June, and it was an honor to be able to attend the official naming ceremony bringing her home to Miami. The ship is just as beautiful as when I first sailed her, and given the opportunity, I would sail the Carnival Breeze again and again! Before getting off the ship to fly back home, I had to make one final stop at Guy's Burger Joint for my favorite burger at sea -- it was as delicious as I remember!!
Following the naming event, the Carnival Breeze set sail on an eight-day eastern Caribbean cruise. The Carnival Breeze will continue to operate year-round six- and eight-day Caribbean cruises from Miami, with six-day sailings featuring Grand Turk, Ocho Rios, & Nassau, and three different eight-day itineraries -- an exotic southern Caribbean schedule visiting Grand Turk, La Romana (Dominican Republic), Curacao, and Aruba; an eastern Caribbean route featuring St. Thomas/St. John, Antigua, Tortola and Nassau; and an exotic eastern Caribbean program calling at Grand Turk, San Juan, St. Thomas, and St. Maarten or Tortola.
Special thanks to Carnival Cruise Lines for hosting me at the #BreezeNaming. All opinions are my own.