**WARNING: Don't view this post if you are hungry**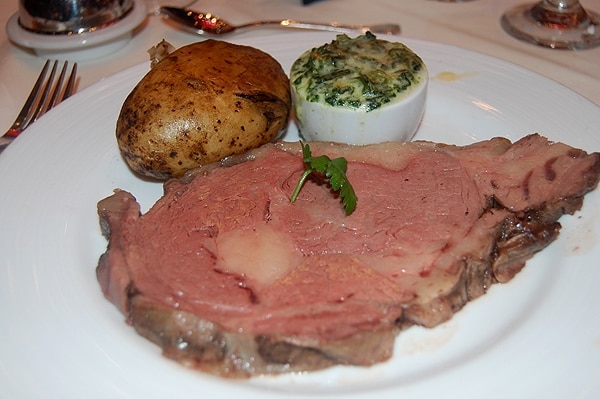 For my family, 50% of our vacation is about food.  I have actually planned whole vacations around dining. For us, splurging on prime cuts of meat and decadent desserts is part of the fun, and another reason why we love cruising.
From the Crimson Dining Room to The Gathering Lido Buffet and the AMAZING Chef's Art Steakhouse, we enjoyed every meal on our recent cruise aboard the Carnival Dream. Instead of going on about how good the food was, I thought I would just show you!
Here's 29 pics of the best eats on the Carnival Dream:
Prepare to drool...
Main Dining Room
Black Tiger Shrimp Cocktail with American Cocktail Sauce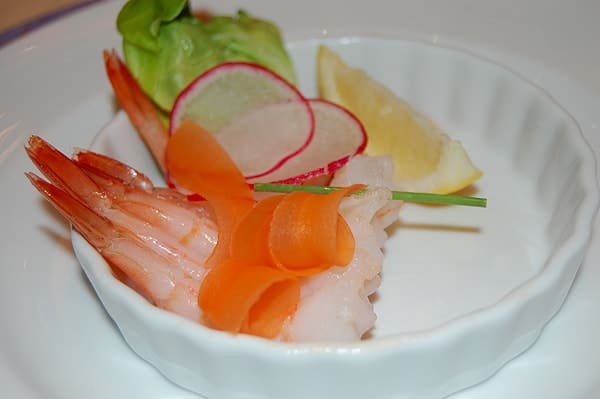 Pan Seared Tilapia with Mac 'n Cheese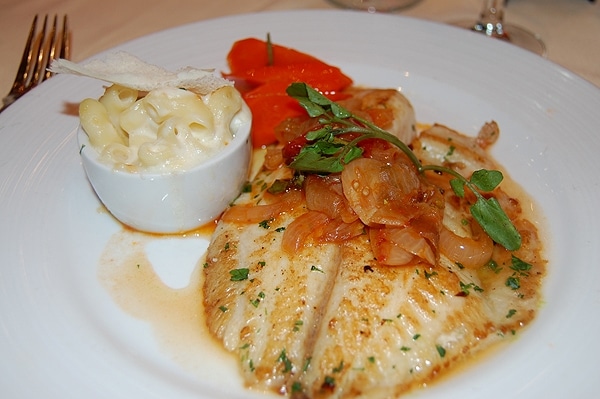 Sweet and Sour Shrimp with Shrimp Fried Rice Noodles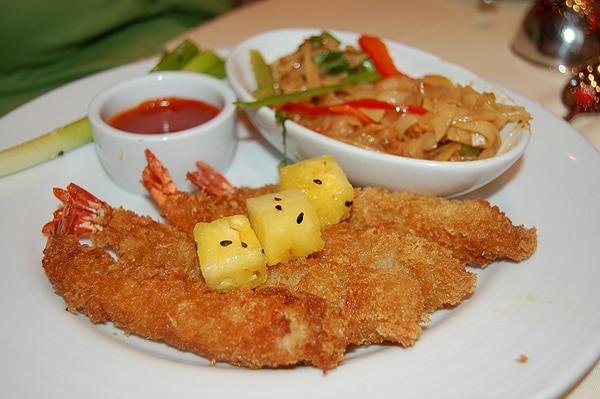 Grilled Flat Iron Steak with Mac 'n Cheese, Vichy Carrots, Peas and Three Peppercorn Sauce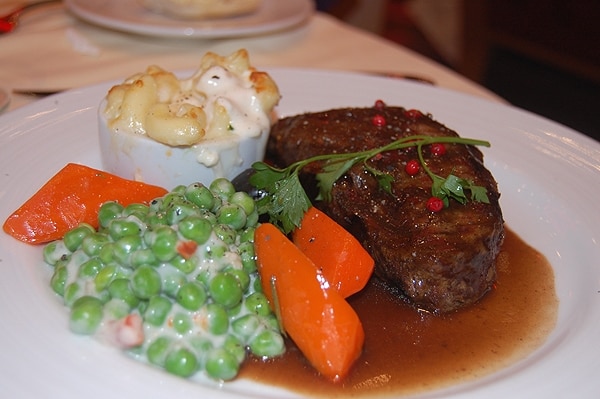 Vanilla Creme Brulee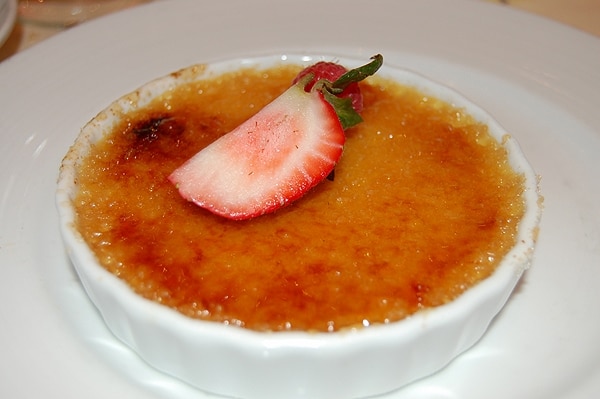 Assorted Cheese Plate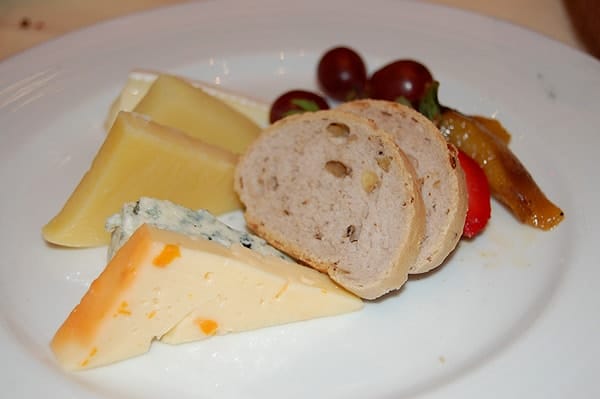 Duet of Broiled Maine Lobster Tail and Grilled Jumbo Black Tiger Shrimp with Yukon Gold Mashed Potatoes & Broccoli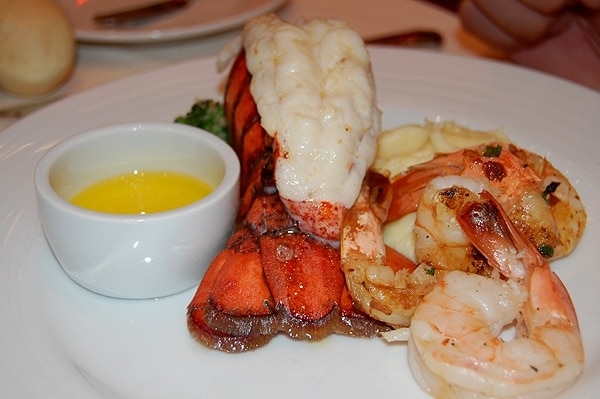 Roasted Prime Rib with Baked Potato & Onion Rings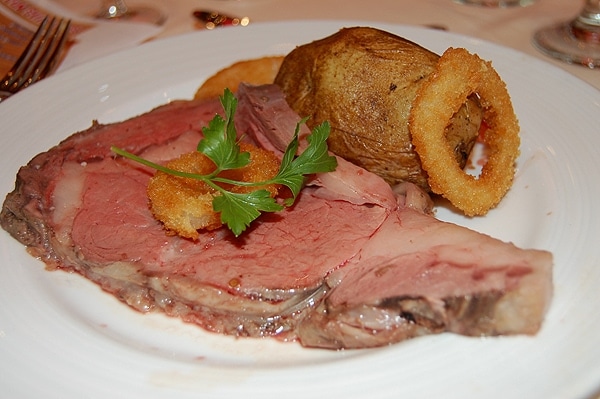 Warm Chocolate Melting Cake with Vanilla Ice Cream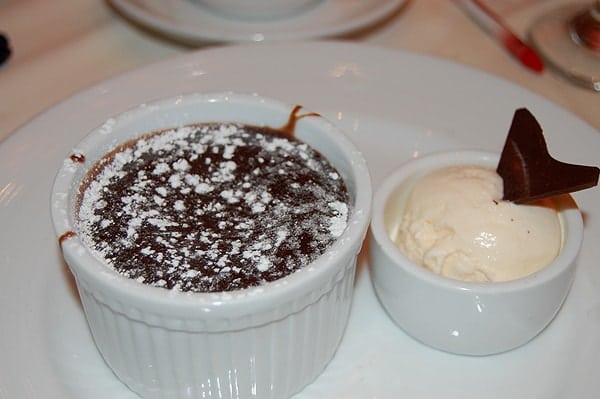 Wilted Spinach Salad with Portobello Mushrooms & Fresh Bacon Bits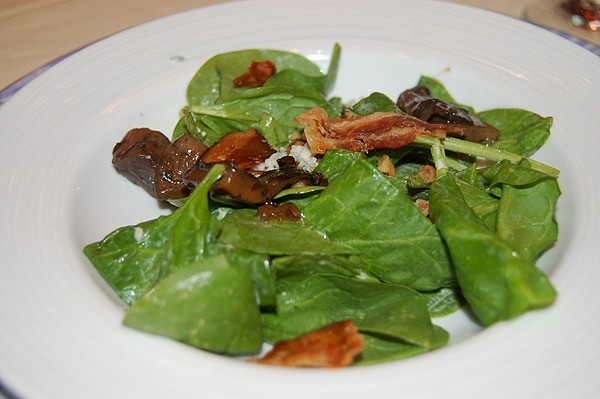 Assorted Seafood, Newburg Style -- Black Tiger Prawns & Ocean Scallops, tossed in a Creamy Lobster Sauce with Saffron Rice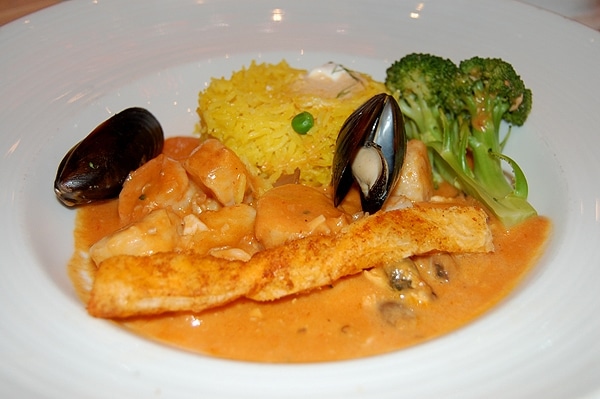 Fried Chicken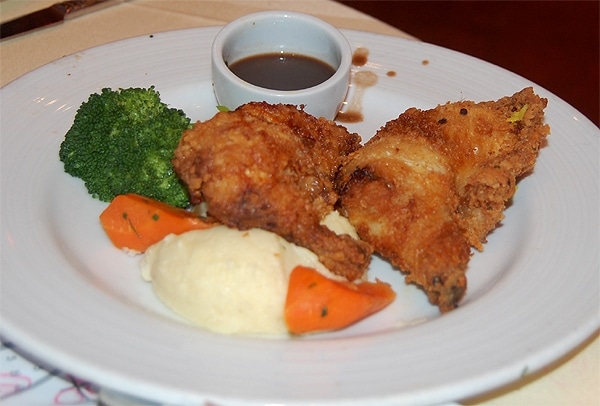 Tiramisu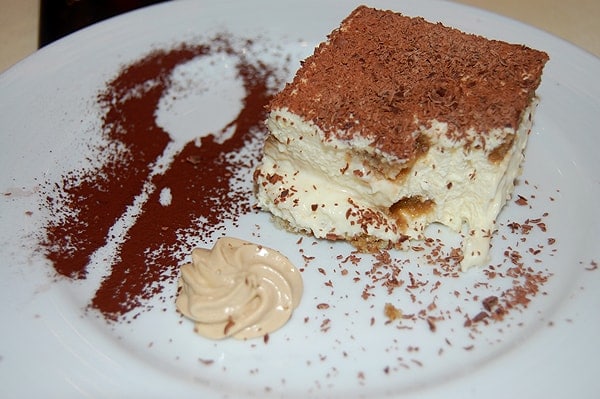 Prosciutto Ruffles with Sweet Melon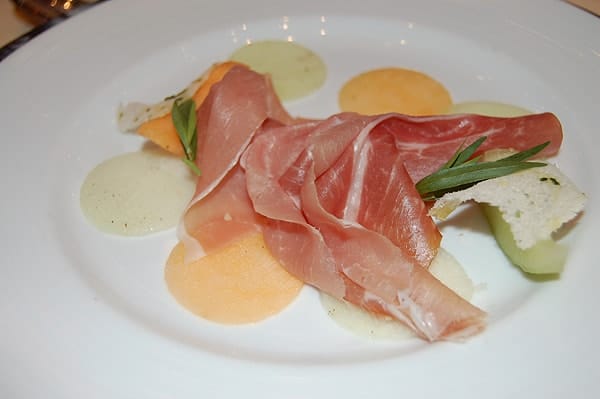 French Onion Soup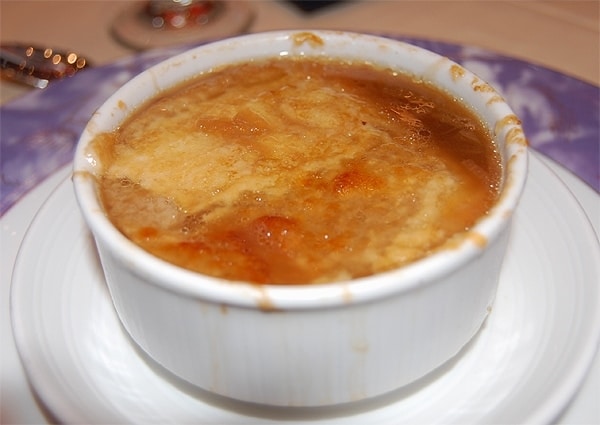 Grilled Fillet of Norwegian Fjord Salmon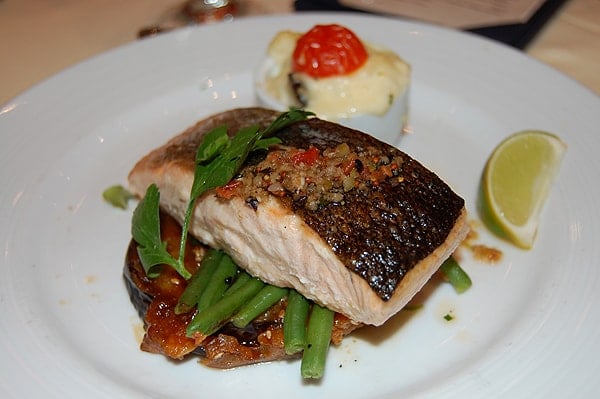 Escargots Bourguignonne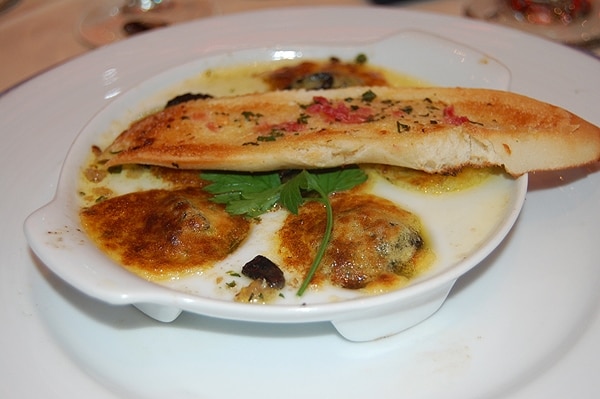 Chateaubriand with Bearnaise Sauce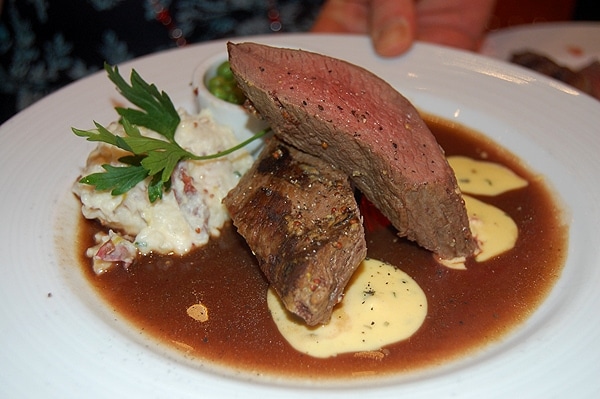 Broiled Fillet of Mahi Mahi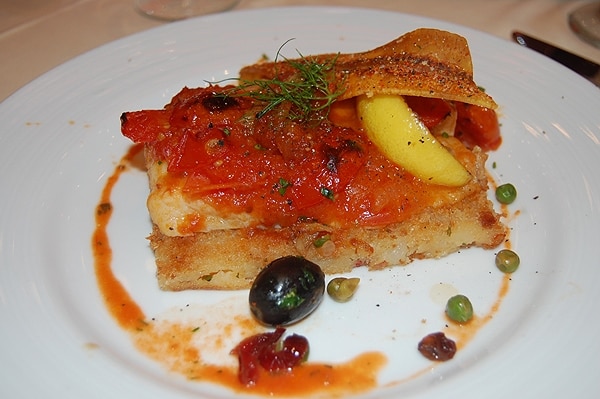 Amaretto Cake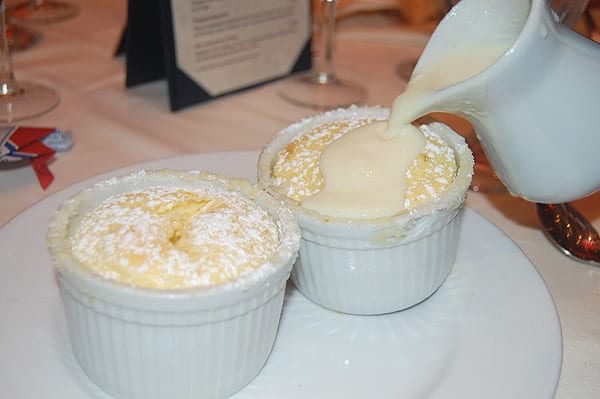 Chef's Art Steakhouse
Amuse Bouche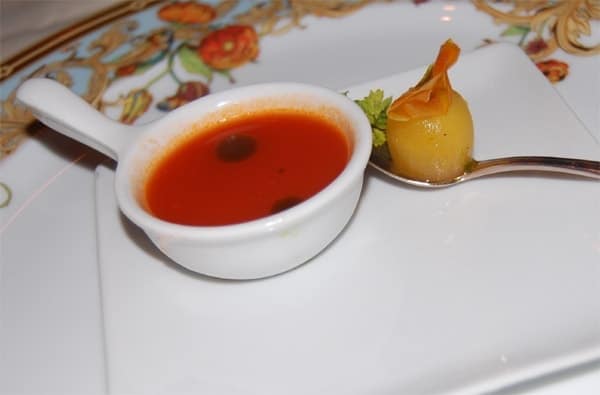 Lobster Bisque with Vintage Cognac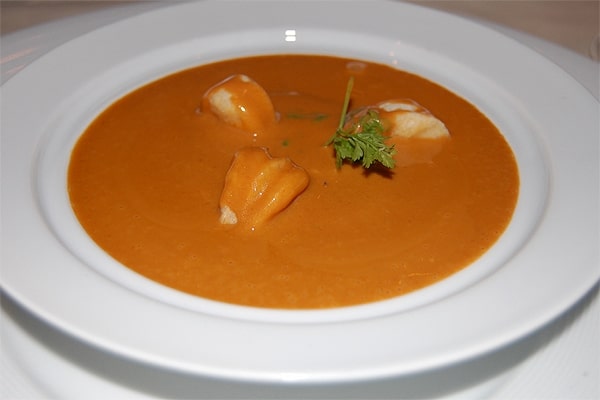 Beef Carpaccio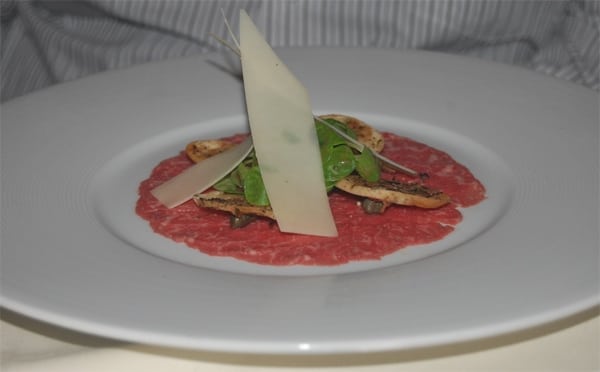 Baby Leaf Spinach & Fresh Mushrooms with Blue Cheese Crumbles and Warm Bacon Bits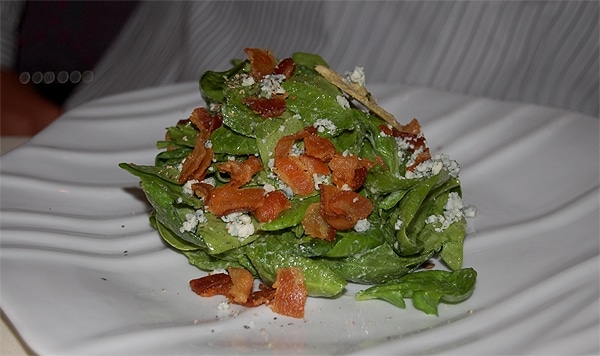 Sun-Ripened Beef Steak Tomato with Gorgonzola Crumbles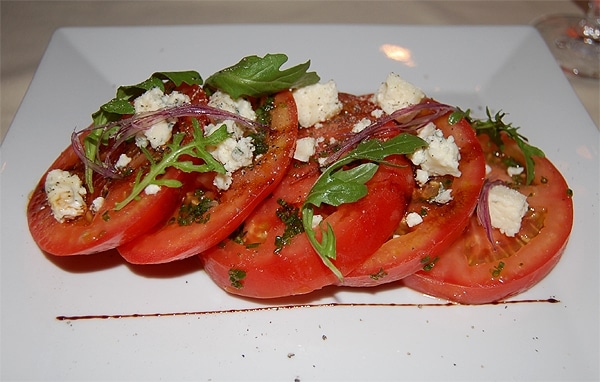 Grilled Ribeye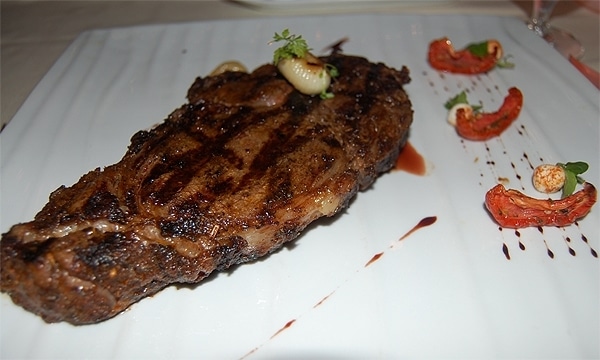 Grilled Porterhouse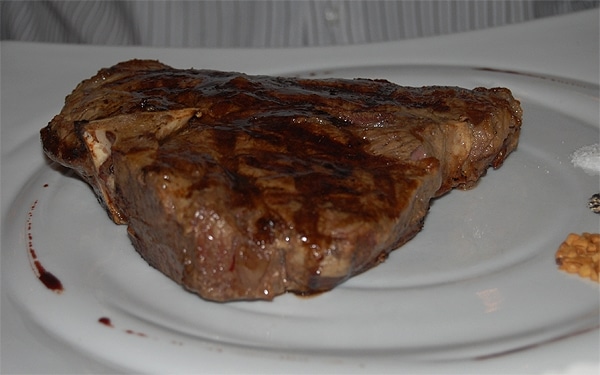 Cheesecake with Hazelnut Biscuit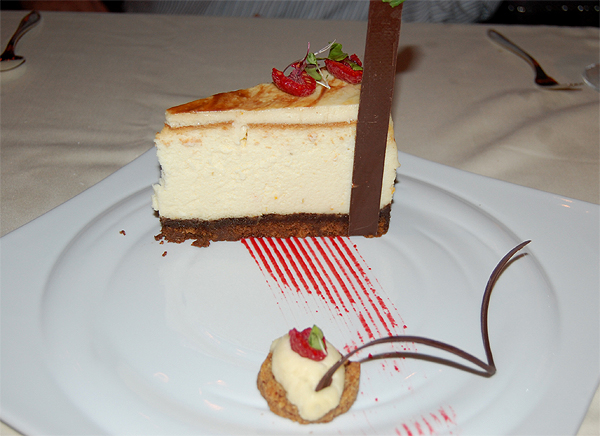 Special thanks to Carnival Cruise Lines for hosting my family. All opinions are my own.