Disney Cruise Line has set the bar high for family cruising. Our recent sailing on the new Disney Dream proved that cruising with the family can be an enjoyable experience for everyone. With amazing kids clubs, quality entertainment, fine dining, pools, spas...the AquaDuck(!)-- there's almost no reason to get off the ship. That's until you dock at Castaway Cay-- Disney's private island in the Bahamas.
Castaway Cay is pure paradise.
It seems that Disney has thought of everything when it comes to providing your family with the ultimate vacation experience. Castaway Cay is no exception.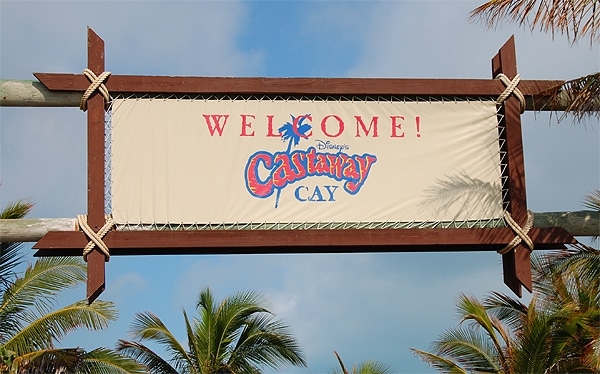 The beauty of Castaway Cay is that since it is owned by Disney, no other ships visit the island.
Getting Around
Conveniently, there is a tram that will take you from the ship to stops on different parts of the island. If you choose not to take the tram, it is a 7 minute walk from the ship to the first main beach.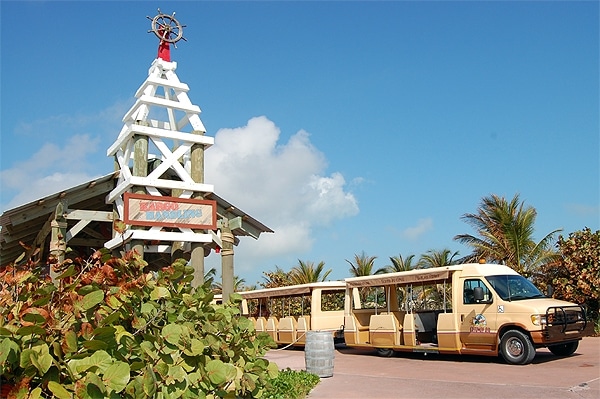 Complimentary beach wheelchairs, strollers (including jogging) and wagons are available to take around the island.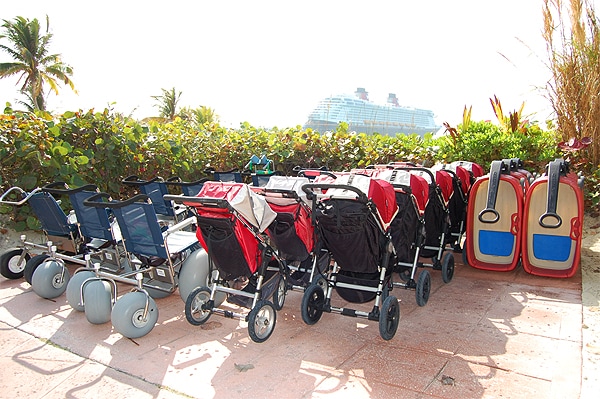 Kids Club
Scuttles's Cove is Castaway Cay's kids club. I was totally blown away when I found out that this service is included with the cruise. I don't believe I have ever heard of a cruise line providing child care off the boat. This allows mom and dad some time to get a massage or explore the island-- including Serenity Bay-- alone.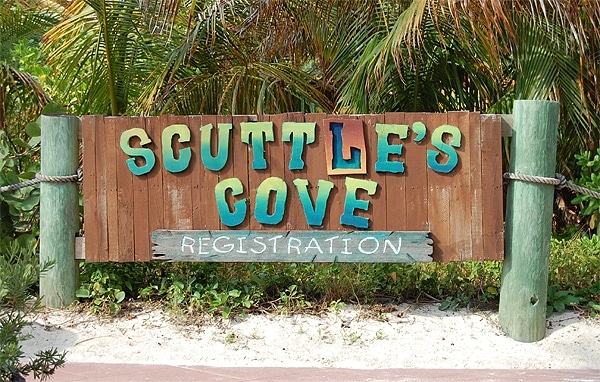 Water Fun
As if the gorgeous beach wasn't enough, Pelican Plunge has two corkscrew slides , a bucket dump and water cannons. It was as much fun as it looks!
Disney Character Greetings
Mickey, Minnie and Pluto came out for a dance party to some live music.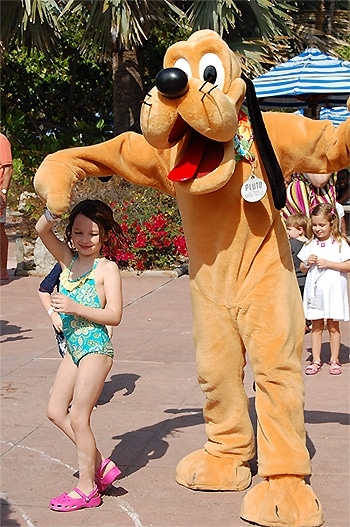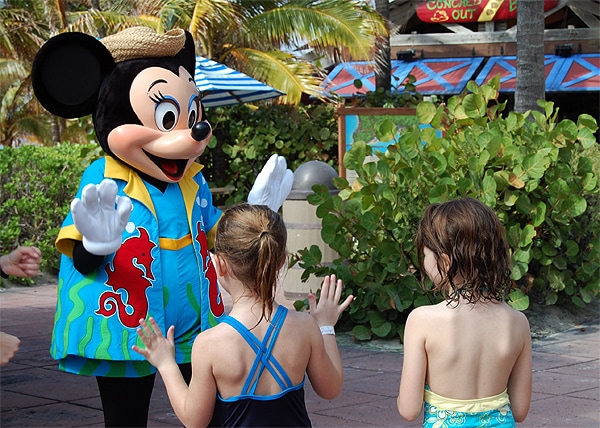 Food
All food is included with your cruise on Castaway Cay. From fresh fruit, to hamburgers, hot dogs and grilled fish; there is something for everyone. Soft drinks from the soda fountain and soft serve ice cream are also included. Beer and mixed drinks were very reasonable both on the island and the ship-- a pina coloda in a keepsake coconut cup was around $8.50.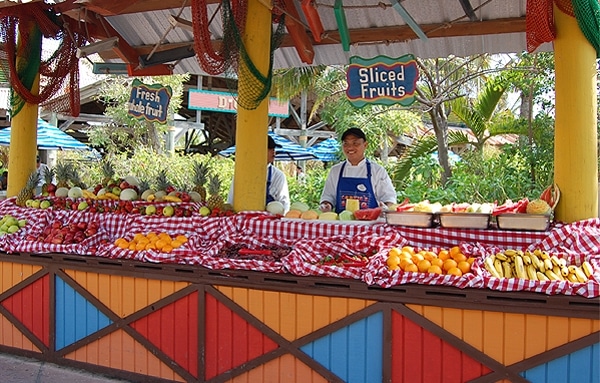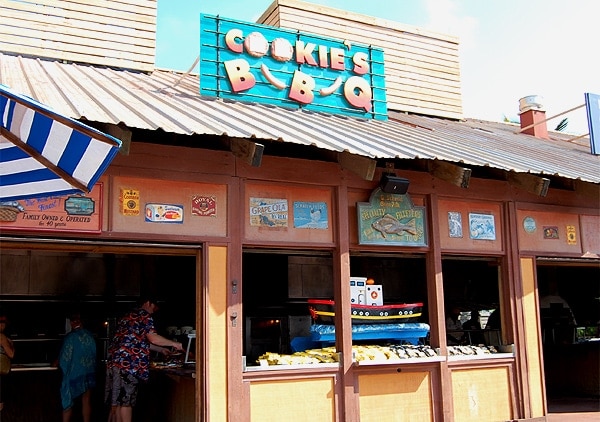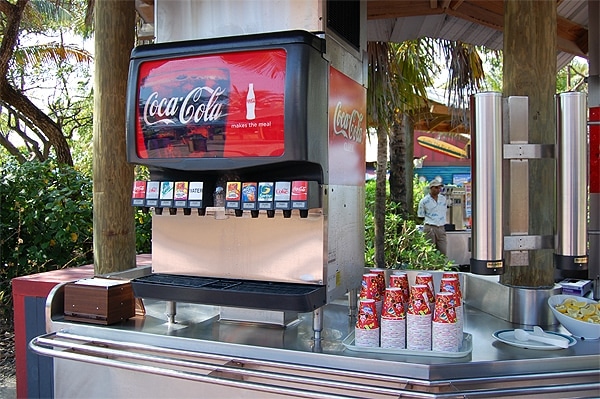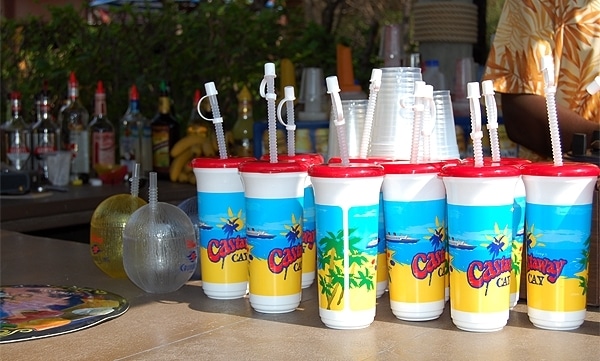 Shopping
We found a little shop at the first tram stop that sold sundries and Disney logo items. The cutest and most reasonable was a pail and shovel in the shape of Cinderella's Castle-- only $4.95!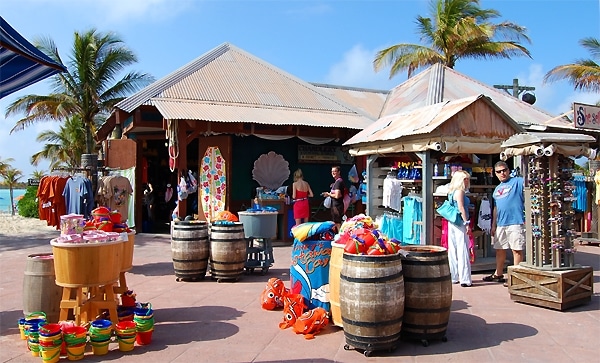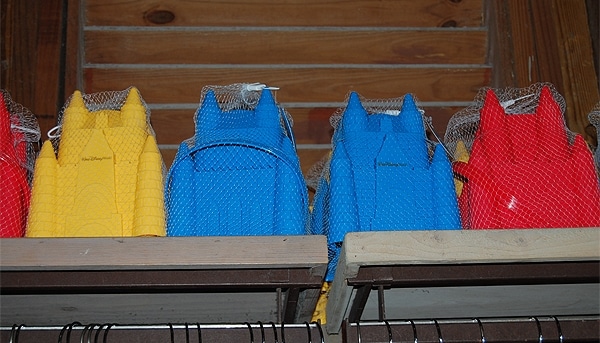 Other Island Activities
- The Snorkeling Lagoon, the Swimming Lagoon, sports and more at the all-ages Castaway Family Beach
- Swimming, kayaking, sports and more at the private Teen Beach
- Open-air massages with an ocean view, a yoga class and a bar at the secluded, adults-only beach, Serenity Bay
- Biking, nature trails and organized walks and runs
- Watercraft use such as kayaks and paddleboats in the Boat Harbor
- Port Adventures for everyone in the family, including stingray interactions, glass-bottom boat tours, parasailing, fishing, jet ski tours and offshore snorkeling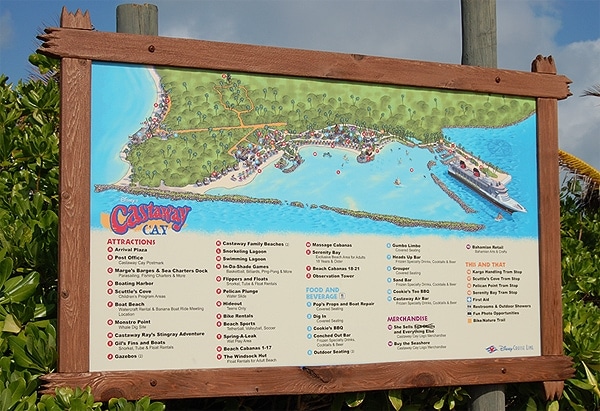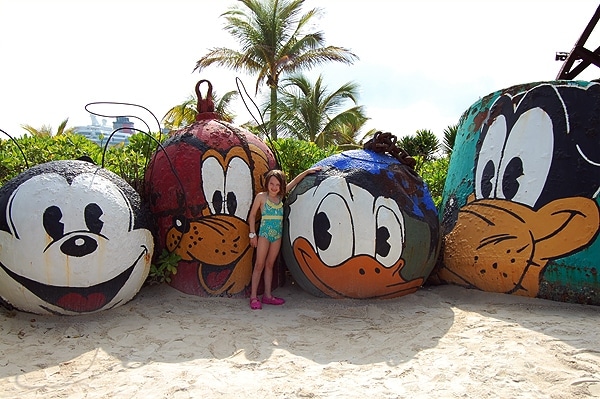 Full Disclosure: I was invited as media on the Disney Dream Christening Cruise. All opinions are my own.