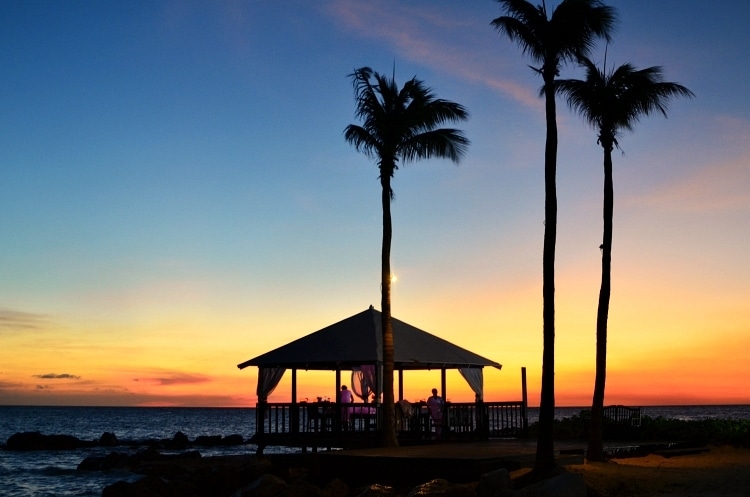 I've been fortunate to have been able to visit Curacao, a small island 35 miles off the coast of Venezuela, twice in the past year. My first visit was a port stop on an 8-day Southern Caribbean cruise. Half-way through our excursion I told my husband that I had to get back to Curacao for a longer stay because it was one of the most beautiful and unique islands that I've ever been to. It's like a piece of Northern Europe in the Caribbean.
My opportunity to return came months later, when I was invited to stay at the Curacao Marriott Beach Resort & Emerald Casino.
From the moment I stepped onto the property I was in awe. Before you even get to the lobby you're met with a jaw-dropping view of the pool, which appears to be leading into the Caribbean sea. When you think of vacation paradise this is it.
I was lucky enough to have a room with an ocean view, and while the furnishing seemed a bit dated, it was comfortable and clean. I honestly didn't spend much time there other than to sleep because I couldn't resist the private beach directly below.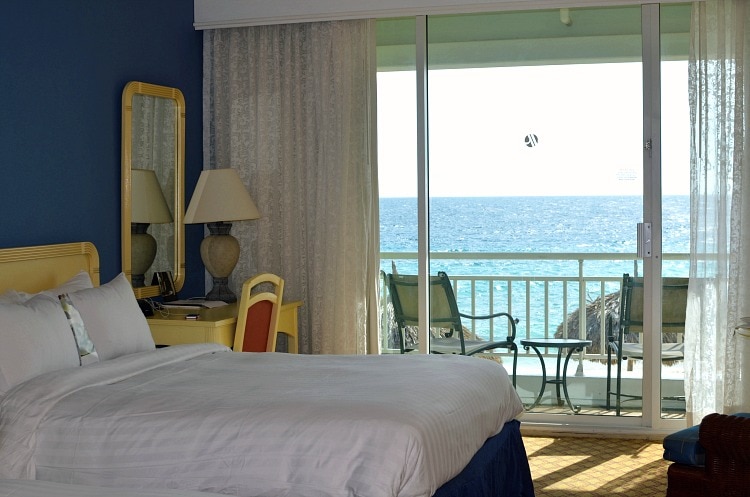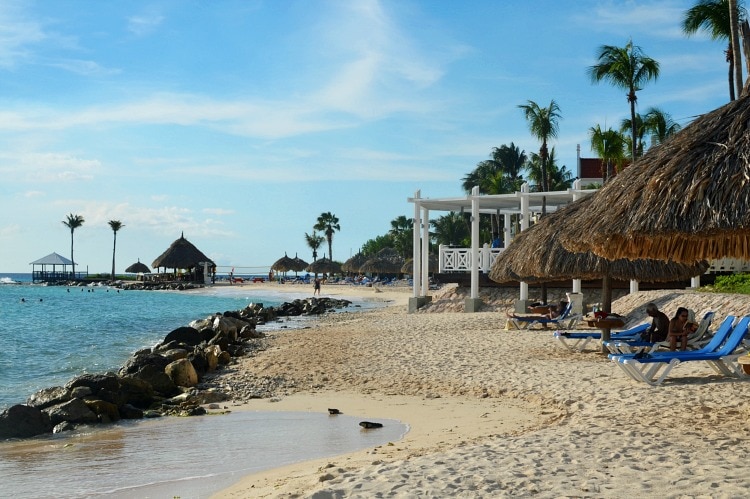 The beach terrain is on the rocky side in Curacao, but it isn't hard to find quiet nooks where you can walk right in. I would absolutely recommend water shoes for children (and even adults), if you plan on wading or collecting rocks and shells. The water itself is absolutely beautiful. Snorkeling and diving is a must in Curacao, and conveniently there is a dive & water sports center right on property that offers half and full day trips.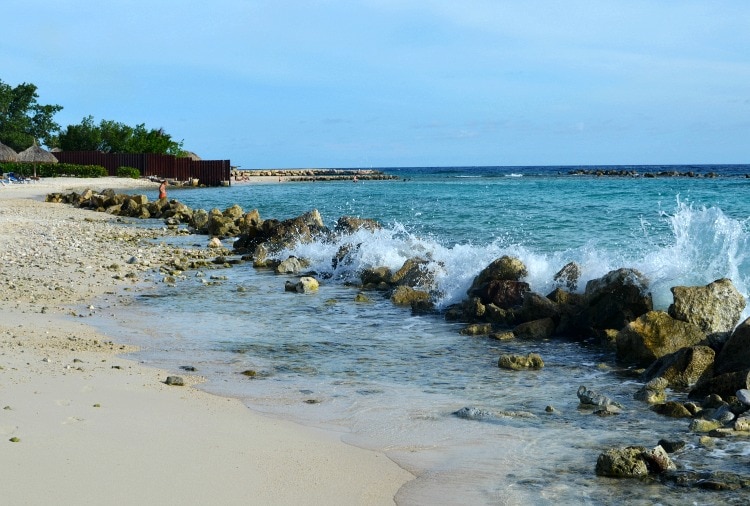 The Curacao Marriott Beach Resort has a lovely outdoor pool with swim-up bar. With the beach just steps away, you don't have to go far for sunshine or sand. There are plenty of chairs and umbrellas to keep little ones shaded, too.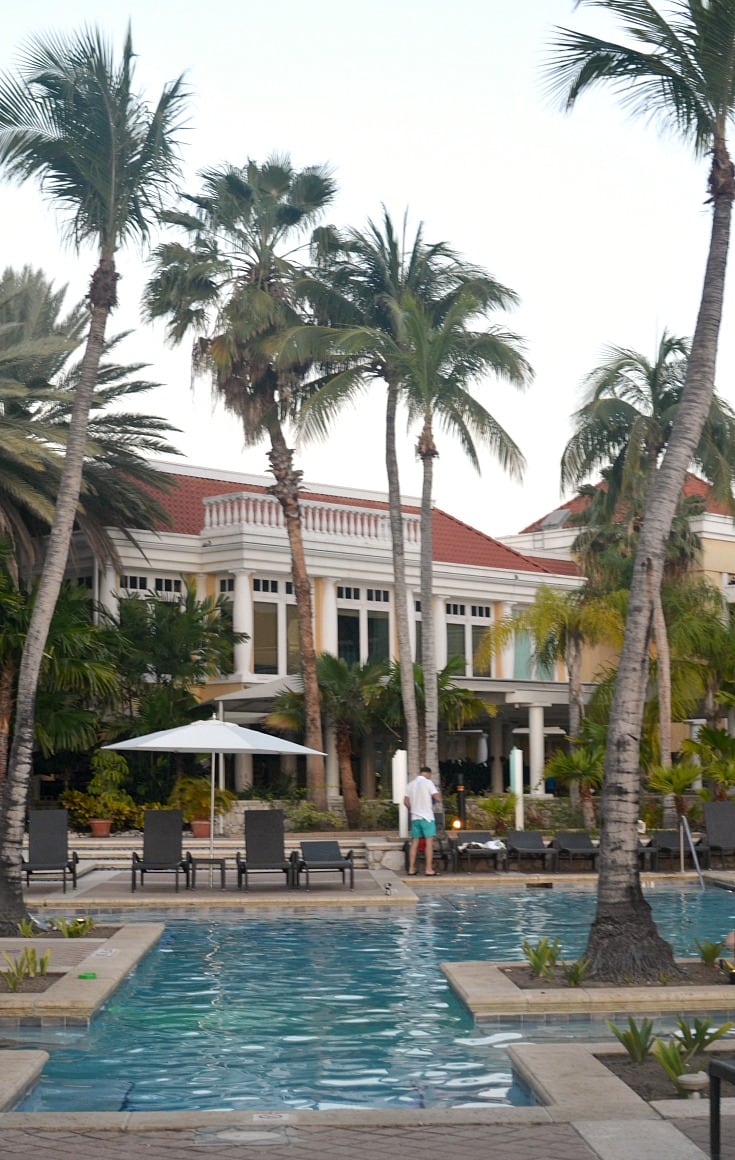 I didn't have a chance to look at the Kids Activity Program, but the resort offers both half- and full-day sessions for children aged 4 – 12 years. I checked the prices and they were quite reasonable, starting at $25 for a half-day of supervised activities, including sand castle building, arts & crafts, and iguana feeding.
During this time parents might want to take advantage of the on-side casino. I'm not much of a gambler, but I tried Blackjack for the first time during my stay at the Curacao Marriott, and I'm happy to report that I broke even! The Emerald Casino is the perfect size for guests, with 10 gaming tables and 90 slot machines. Guests must be 18 years old to enter, and complimentary beverages are served to players (yay for free drinks!).
The resort also has a fabulous beach bar, complete with bar swings. It's an awesome place to grab a drink (hopefully with Blue Curacao!) and watch the sunset ... a routine I could handle day after day! I highly recommend the cocktail 'Sunburn Baby'.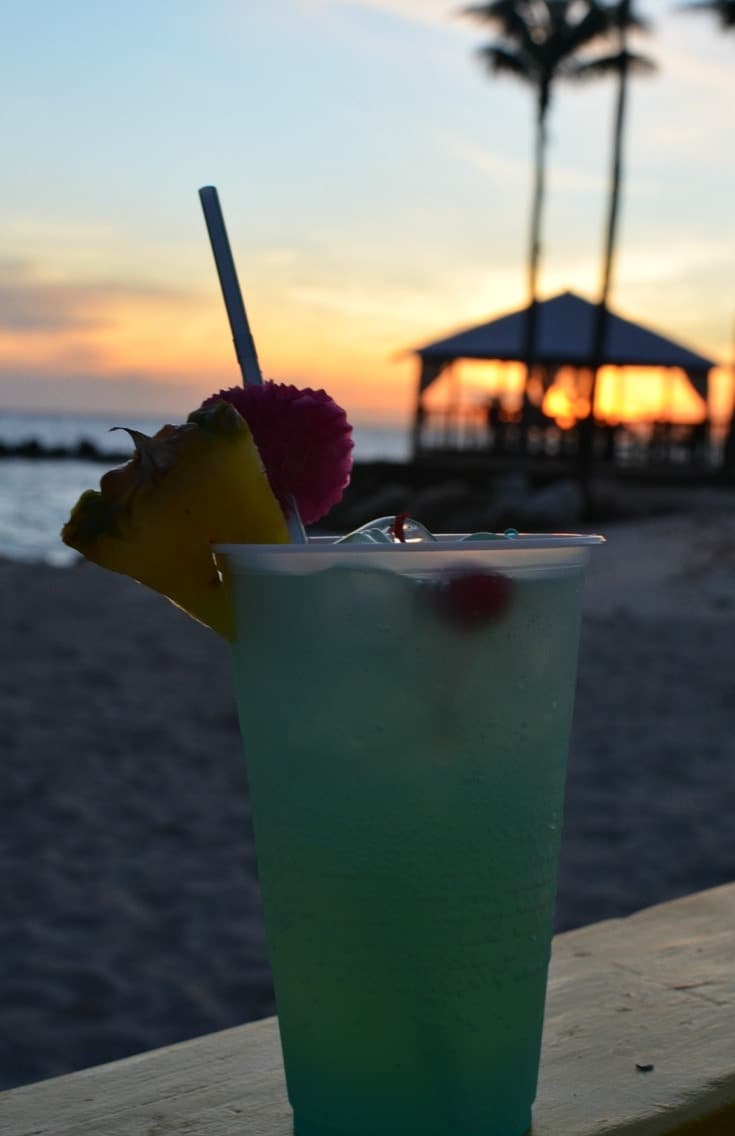 The resort also offers a variety of dining options for breakfast, lunch and dinner, including the Portofino Restaurant, Seabreeze Restaurant, Emerald Lounge, and Voila Delicatessen with an assortment of sandwiches, pastries, coffee and gelato (made right on the island!).
There's also a ton of additional restaurants and shopping nearby — Downtown Willemstad is just 10 minutes away, making the Curacao Marriott Beach Resort & Emerald Casino a great location for getting in and out of town easily for exploring or sightseeing. A resort shuttle with complimentary transportation to downtown Willemstad runs twice a day (reservations required).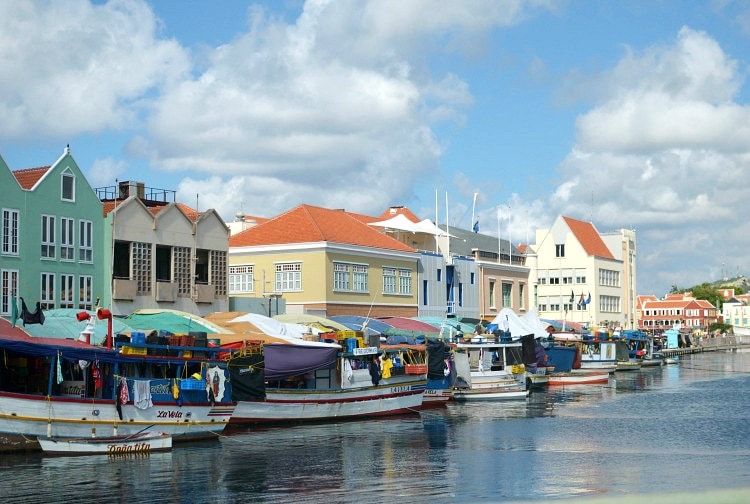 I thoroughly enjoyed my stay at the Curacao Marriott Beach Resort & Emerald Casino and would absolutely return with my family. There's so much to do in Curacao that it's impossible to see it all in just a few days — at the same time it's a great place to relax and do nothing.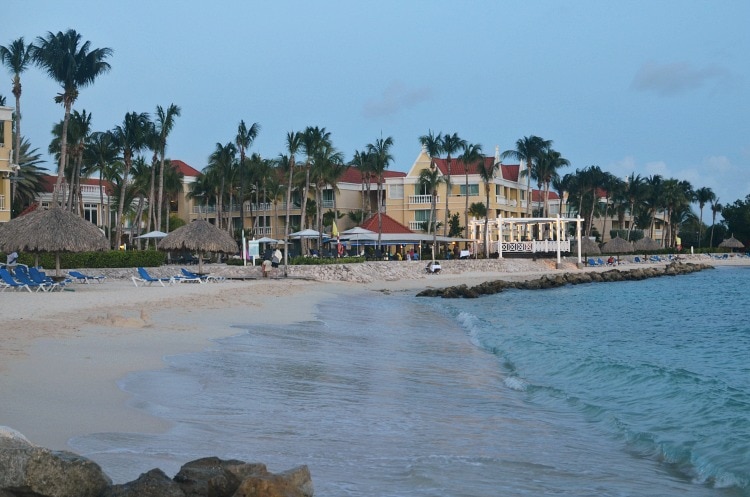 Curacao Marriott Beach Resort & Emerald Casino
John F Kennedy Boulevard, Piscadera Bay Curacao , Curacao
Resort website
Special thanks to Marriott for hosting my stay. All opinions are my own.