As I've said before, I was totally blown away by the kids clubs on the Disney Dream. I think they're what single-handedly separates DCL from every other line at sea. Two of the most popular kids clubs on the Disney Dream are the Oceaneer Club and Oceaneer Lab for children ages 3-10.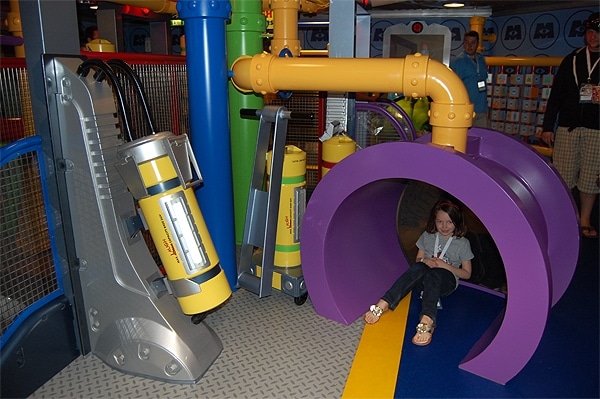 There is no age separation between the two clubs, however,  I found that younger children stayed within the Oceaneer Club, while older stayed in the Oceaneer Lab. Children are free to roam from Club to Lab at their discretion.
At first, this freaked me out. The Oceaneer Club & Lab cover a large amount of space. I couldn't possibly imagine that the counselors could keep an eye on every child at every second. This is unlike other cruise lines where the kids club is a small enclosed space. I finally let go and trusted that Disney had a system in place to track all the children. It turned out they do have a system, and it's state of the art. Each child wears a wristband at all times during the length of the cruise. While in the kids club, the wristband can pinpoint the exact location of your child when you go to pick them up. This really gives children the freedom to explore whatever area they choose. There are also ongoing activities with counselors throughout the day if your child wishes to participate. Clearly, the system works because my daughter did not want to leave the kids club at any point on our cruise.
Oceaneer Club & Lab are both located on deck 5, midship on the Disney Dream. The clubs are open from 9am-midnight.
Disney's Oceaneer Club includes:
4 distinctly themed play areas
Computer banks with child-friendly computers
A reading area
A small stage for games
Multiple televisions
Play structures
A giant TV screen
Andy's Room
Monster's Academy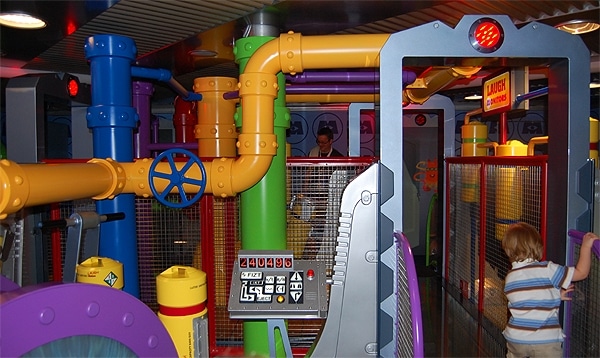 Pixie Hollow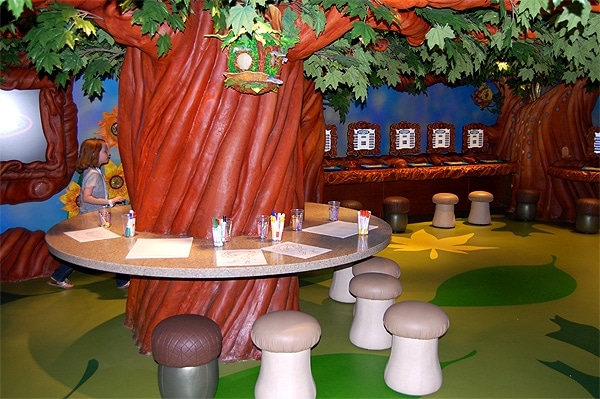 Disney's Exporer Pod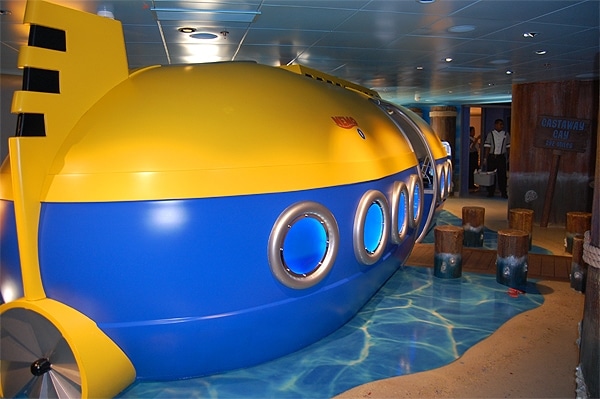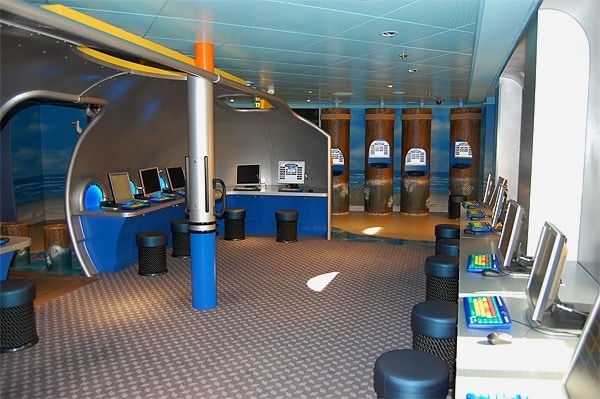 Workshop & Laboratory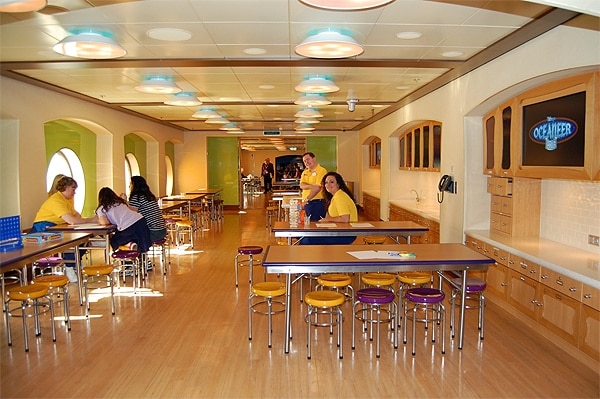 Children's Bathrooms - one for boys and one for girls - each perfectly sized for children.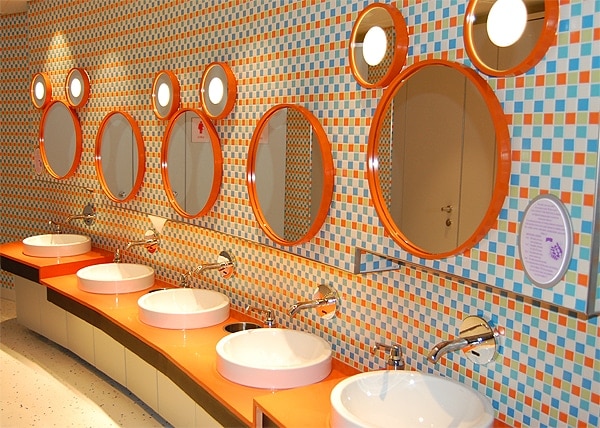 Disney's Oceaneer Lab has several themed spaces:
Media Room - Children can kick back and relax in bean bag chairs and watch movies, play video games or even read a book.
Animator's Studio - Designed as a working animation studio, this room allows children to create original, hand-drawn art or learn how to sketch their favorite Disney characters. With the help of a youth counselor, kids can even design and bring to life computer-animated characters.
The Wheelhouse - This space is all about technology. It features numerous computers and large, high-definition LCD screens. Here, young technophiles can compete in various games from the latest video game consoles on the market.
Sound Studio - This interactive area is dedicated to children who appreciate music and want to create it.
Craft Studio - Children seeking a more tactile artistic experience can escape from technology to this creative studio and create hands-on arts and crafts projects.
The Wheelhouse
The Magic Playfloor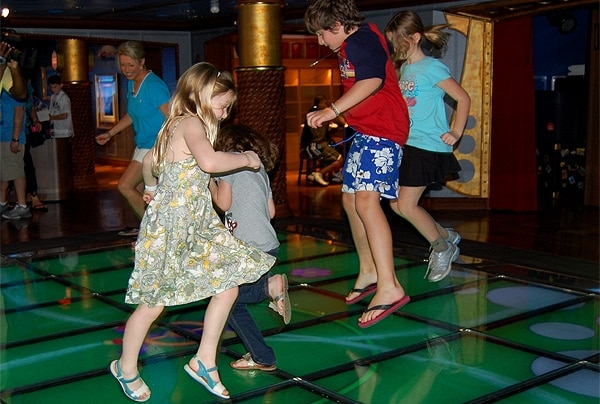 If at any time your child needs you or they want to be picked up, they can tell a counselor and you will receive a call on your Wave Phone.
If given the opportunity, my daughter would have stayed at the Oceaneer Club & Lab from open to close. Each night we left her after dinner to go meet friends for a drink at the District. Throughout the night we would go and check to see if she wanted to leave. Every time she insisted she wanted to stay. It was actually a struggle to get her out of there! I can't stress enough how top notch the kids clubs are on the Disney Dream; they truly make the cruise more enjoyable for everyone.
I was invited, along with my family, on the Disney Dream Christening Cruise. Most expenses were paid. All opinions are my own.