Love the Dr. Seuss and the Grinch!? Then you must try this How the Grinch Stole Christmas Cookies recipe! These Grinch Crinkle Cookies are the perfect accompaniment to family holiday movie night.
Since Carnival Cruise Lines announced their partnership with Dr. Seuss Enterprises, my daughter has been BEGGING me to watch 'How the Grinch Stole Christmas'. I'm not one to decline a Christmas movie— especially one as awesome at the Grinch— so we decided to make a movie night of it with some very special 'How the Grinch Stole Christmas' Crinkle Cookies.
These crinkle cookies are soft and chewy due to their boxed cake mix base. Green food coloring gives them a festive hue—  Cookies so amazing that I'd eat them from a SHOE ... I dare you to try at least one ... if not TWO!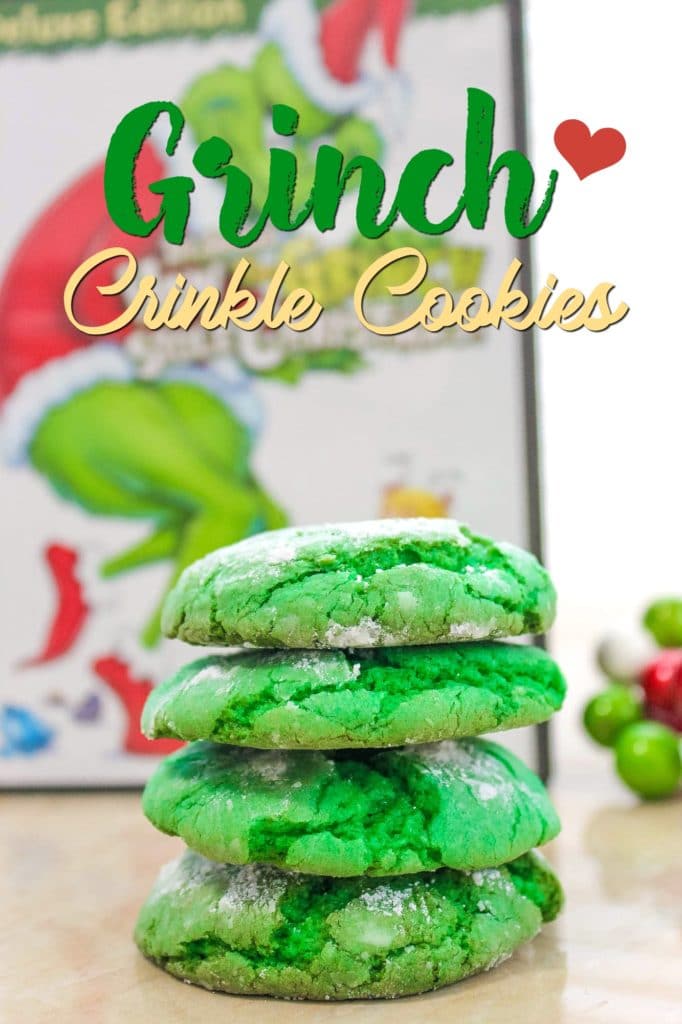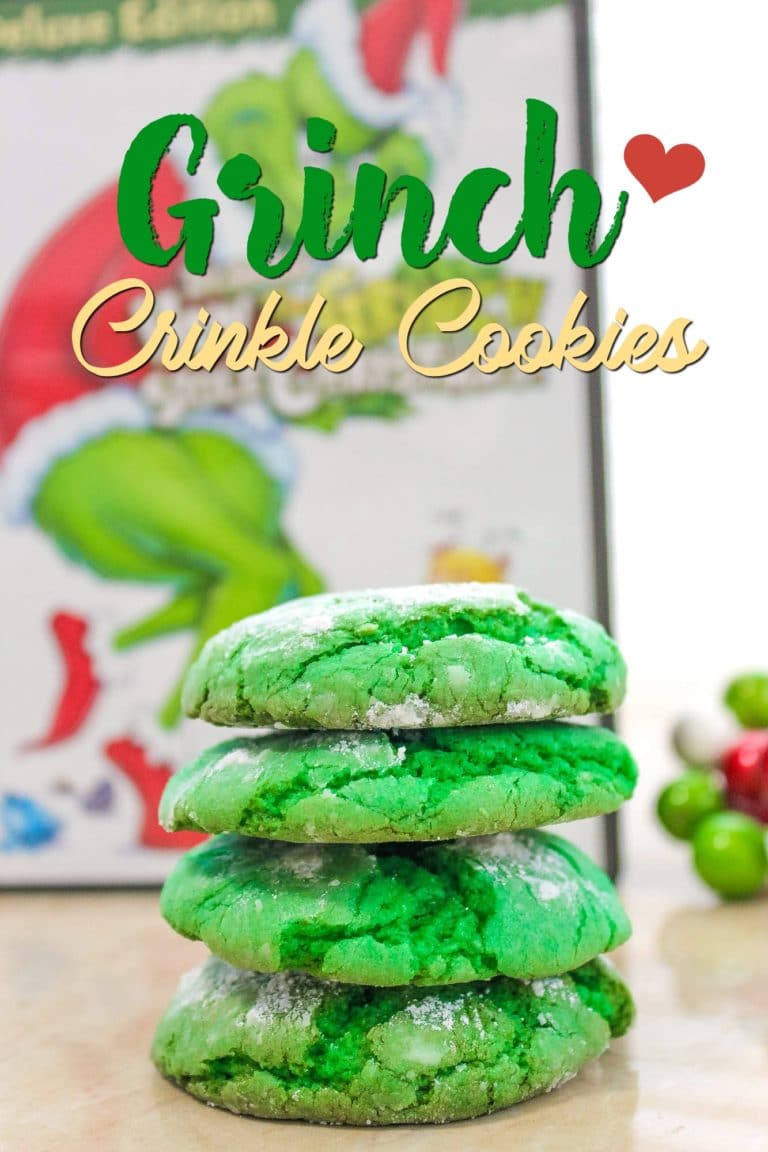 How the Grinch Stole Christmas Cookies Recipe
Grinch Crinkle Cookies Ingredients:
1 box vanilla cake mix
1 stick butter, melted
2 eggs
1 cup powdered sugar
1 tablespoon cornstarch
1 tablespoon vegetable oil
Green food coloring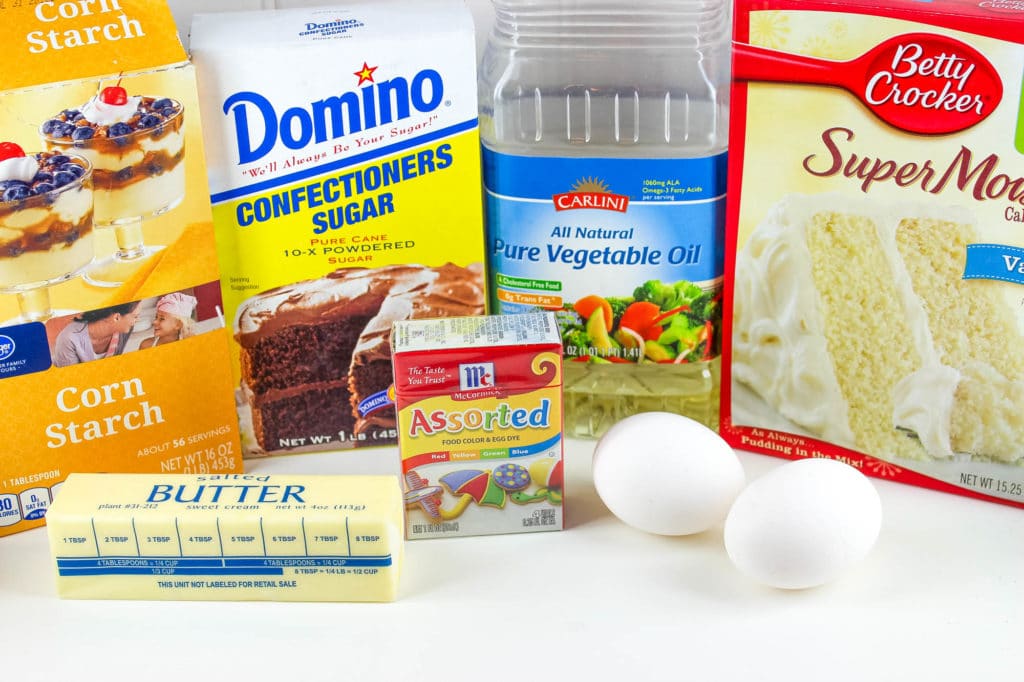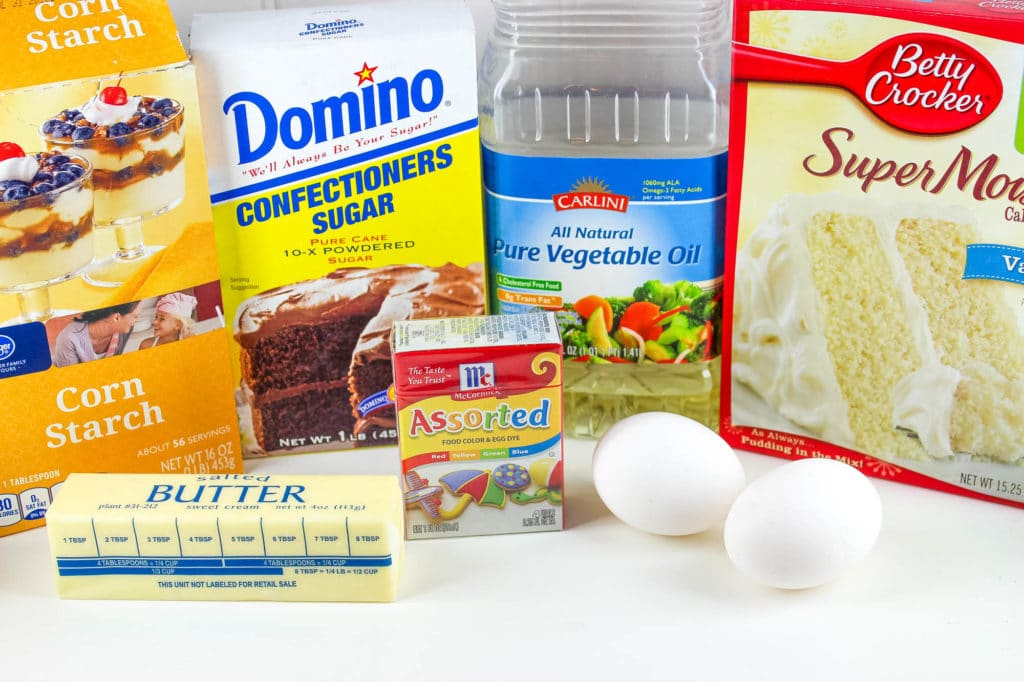 How to make Grinch Crinkle Cookies:
1. Preheat oven to 375 degrees.
a 2. In small bowl, combine cornstarch and powdered sugar; stir together
3. In a large bowl, mix together vanilla cake mix, melted butter, oil and eggs (the consistency will be thick)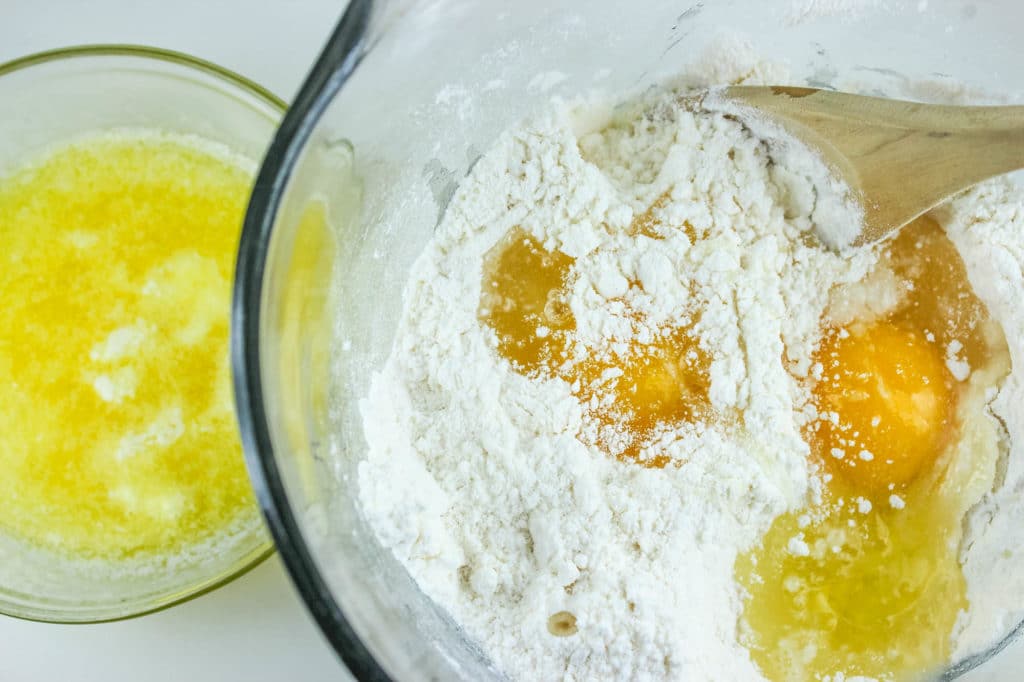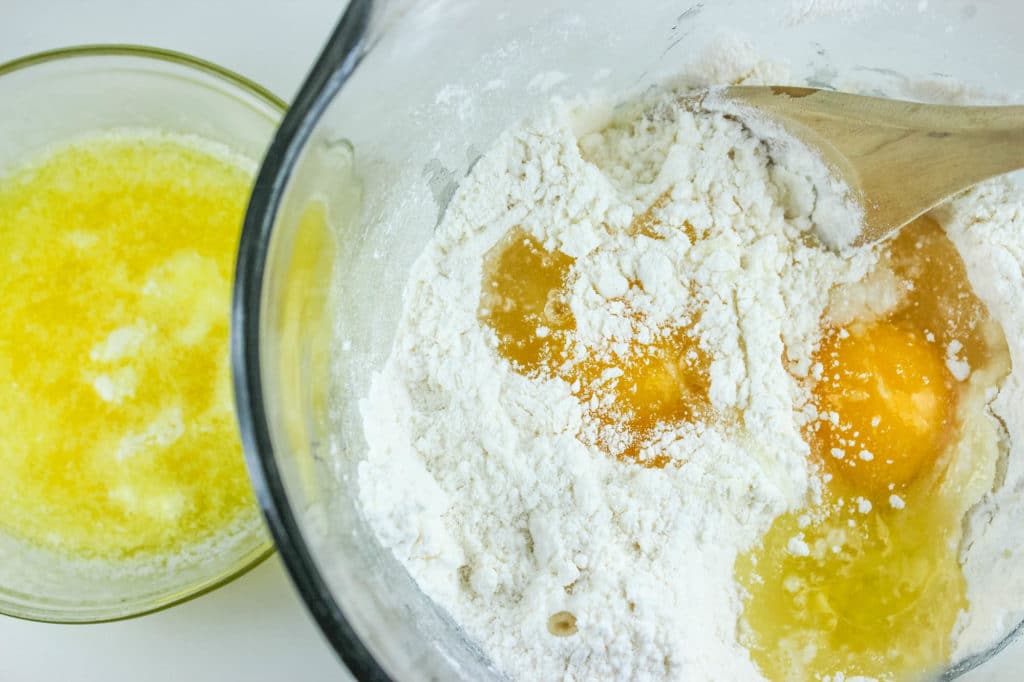 4. Add drops of green food coloring to cake batter until bright green color is achieved.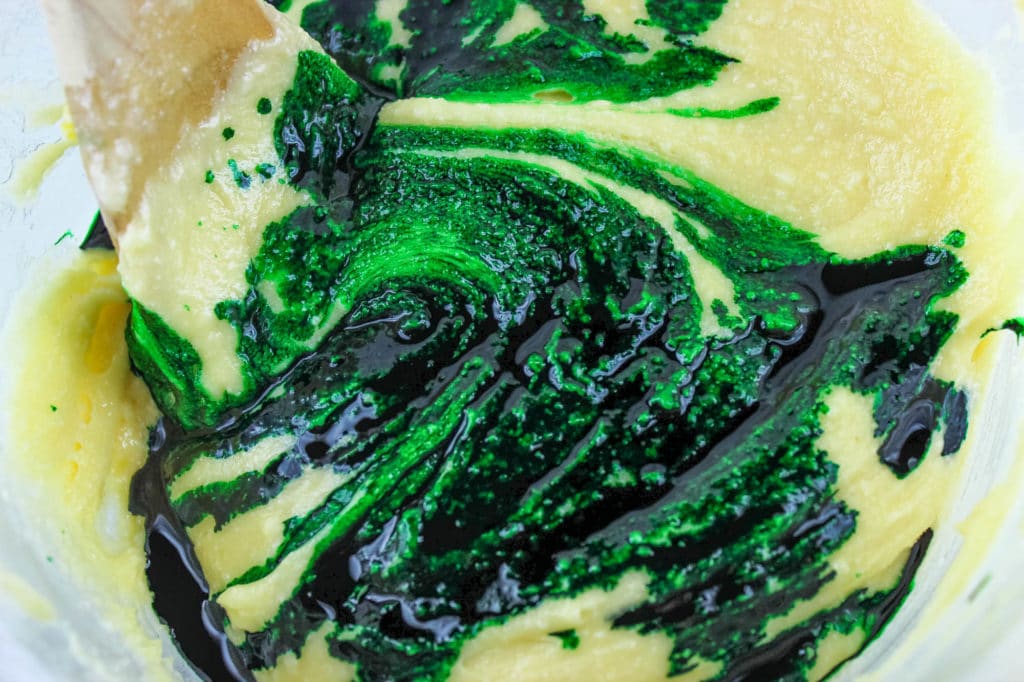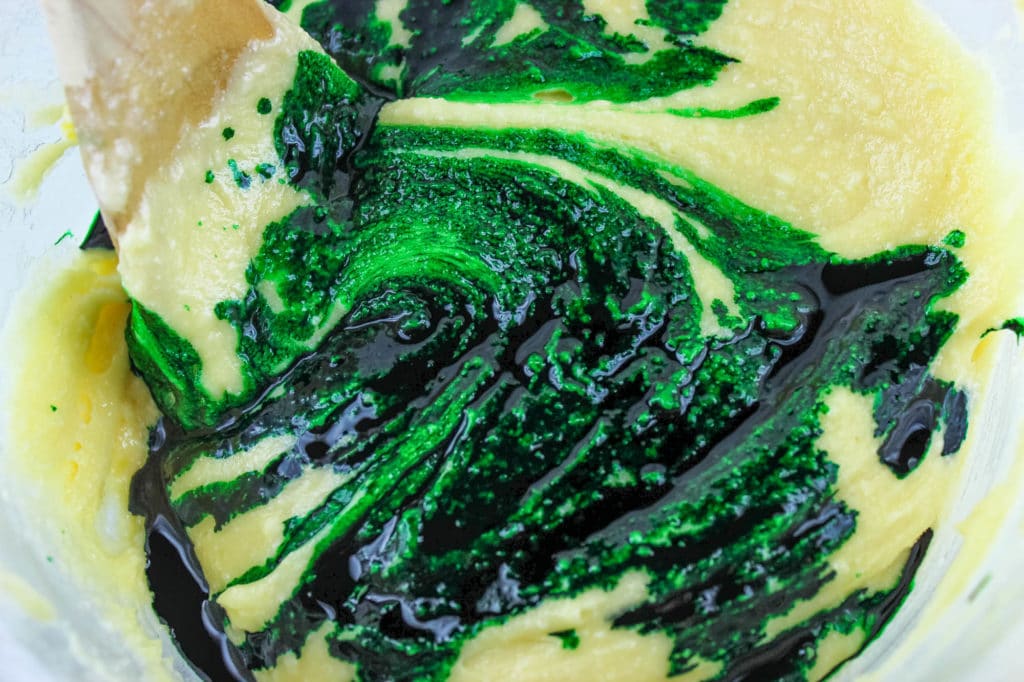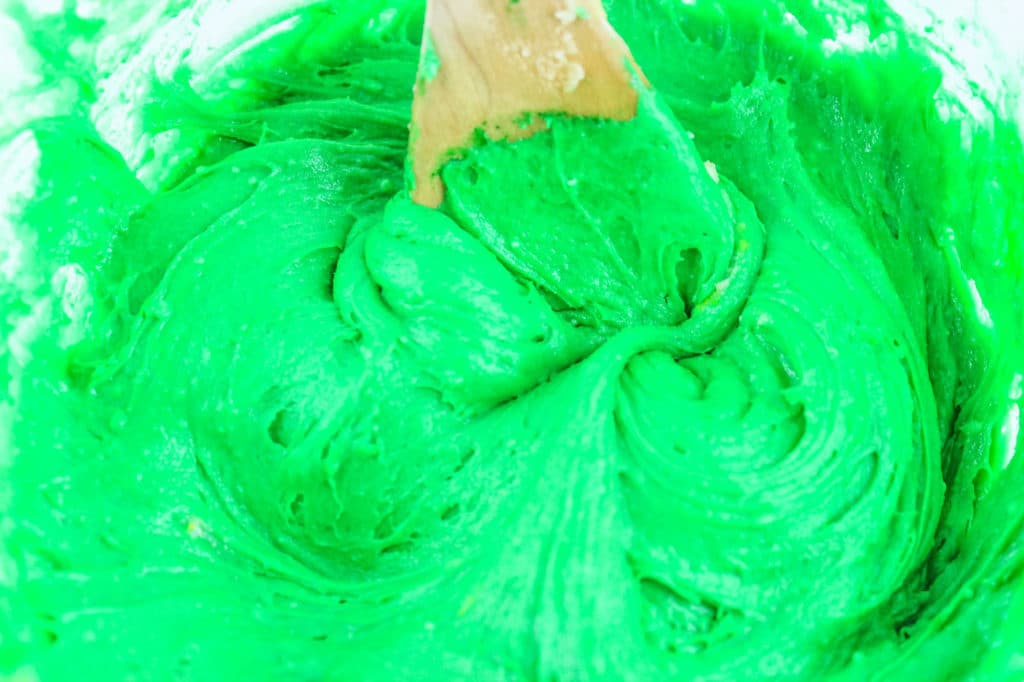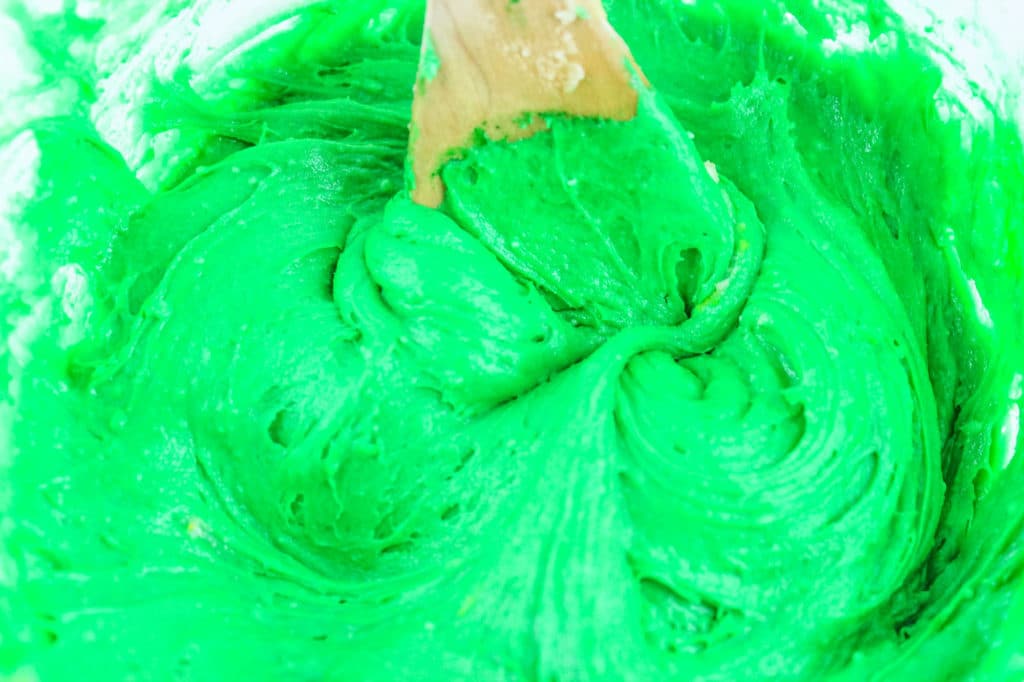 5. Use a cookie small scoop or 2 spoons to gather up individual balls of dough and roll into the sugar/starch mixture until covered (avoid touching the dough as the food color may transfer to skin).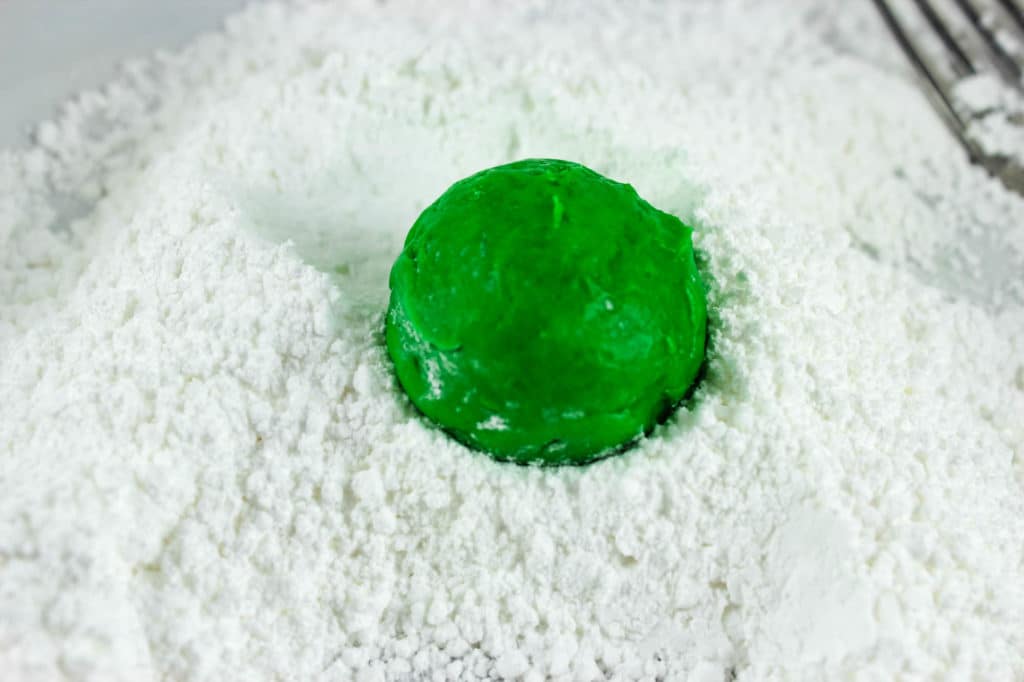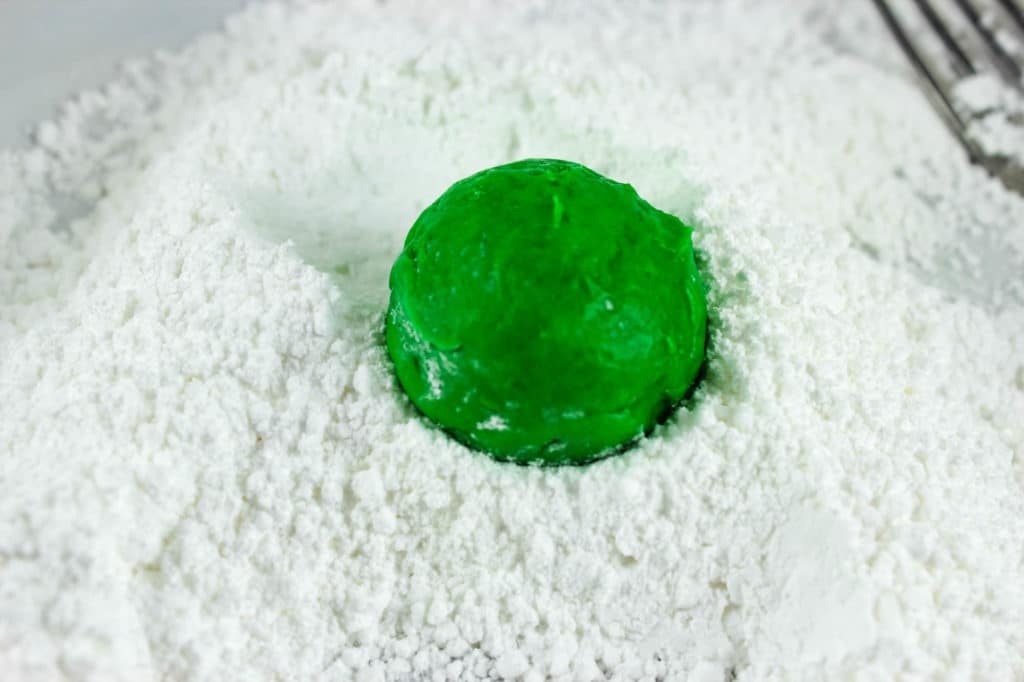 6. Place dough balls two inches apart on cookie sheet lined with parchment paper
7. Bake for 8-10 minutes, until crackled and puffed
8. Let cool on cookie sheet for several minutes before transferring to cooling rack.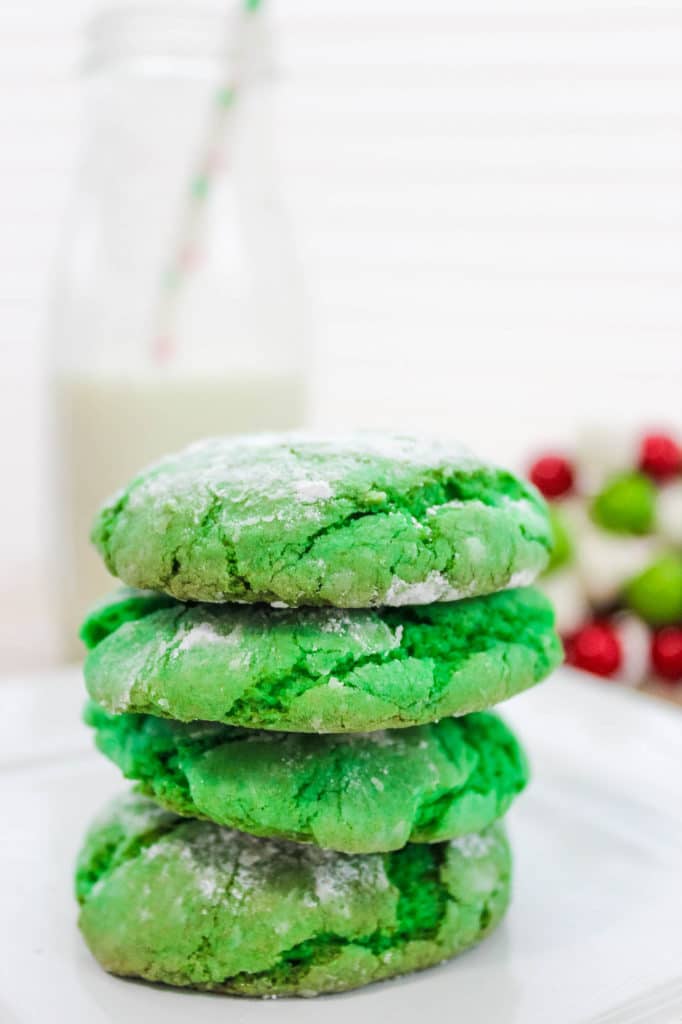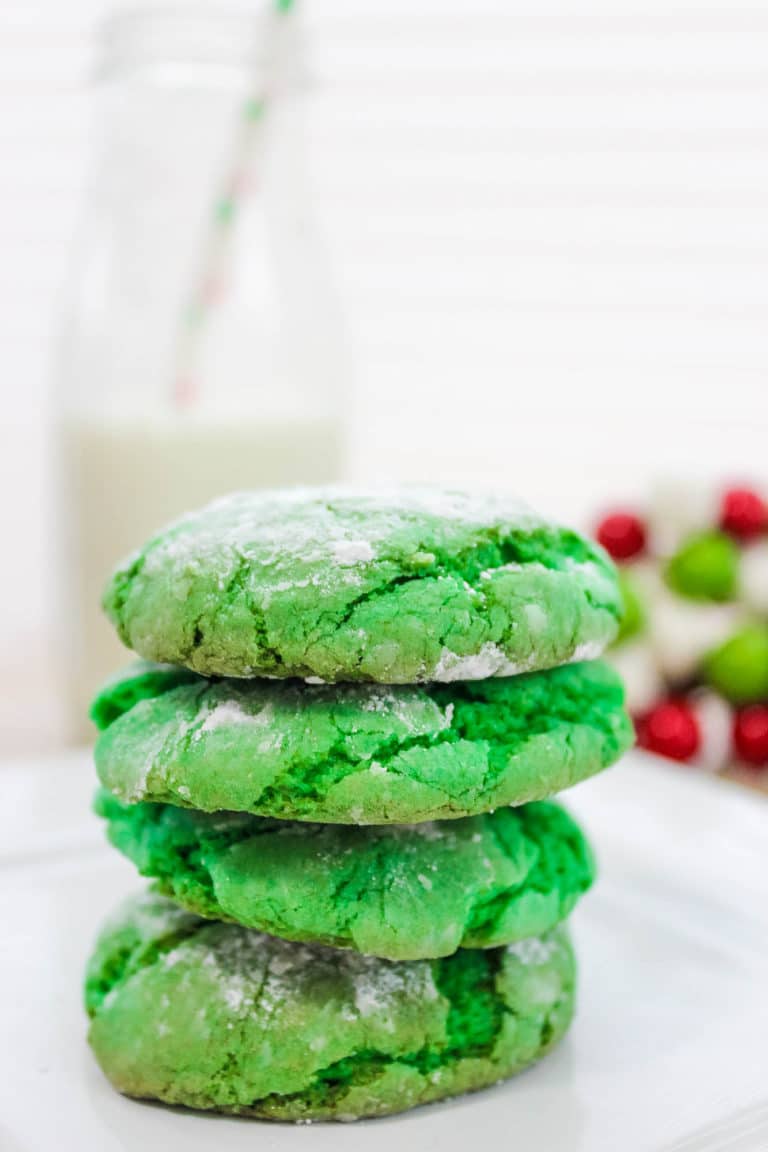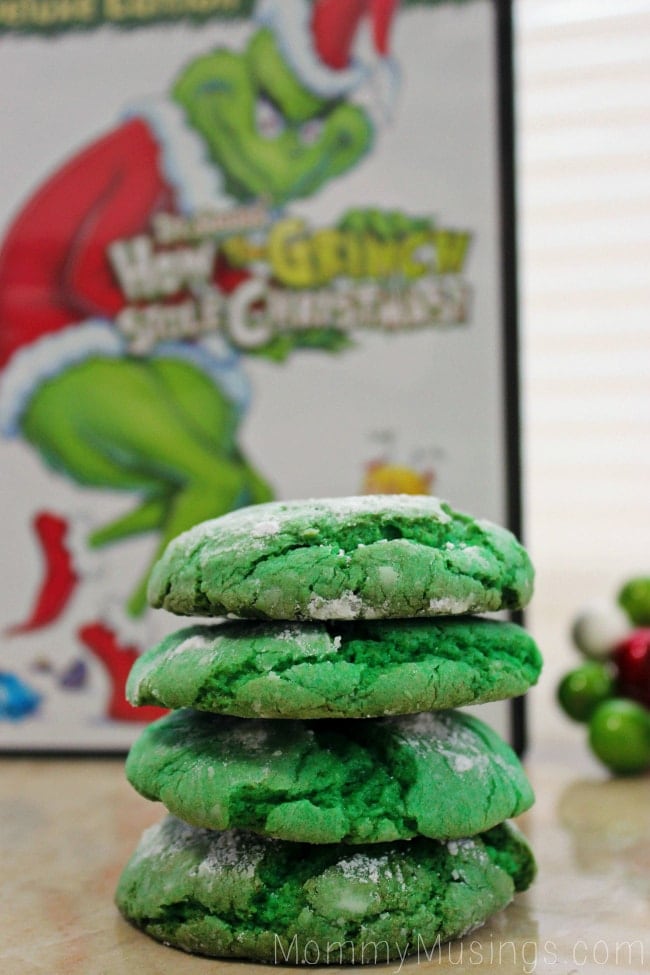 How the Grinch Stole Christmas Cookies Recipe
Ingredients
1

box vanilla cake mix

1

stick butter; melted

2

eggs

1

cup

powdered sugar

1

tablespoon

corn starch

1

tablespoon

vegetable oil

Green food coloring
Instructions
Preheat oven to 375 degrees

In small bowl, combine corn starch and powdered sugar; stir together

In a large bowl, mix together vanilla cake mix, melted butter, oil and eggs (the consistency will be thick)

Add drops of green food coloring to cake batter until bright green color is achieved

Use small scoop or 2 spoons to gather up individual balls of dough and roll into the sugar/starch mixture until covered (avoid touching the dough as the food color may transfer to skin)

Place dough balls two inches apart on cookie sheet lined with parchment paper

Bake for 8-10 minutes, until crackled and puffed

Let cool on cookie sheet for several minutes before transferring to cooling rack
Pin this recipe: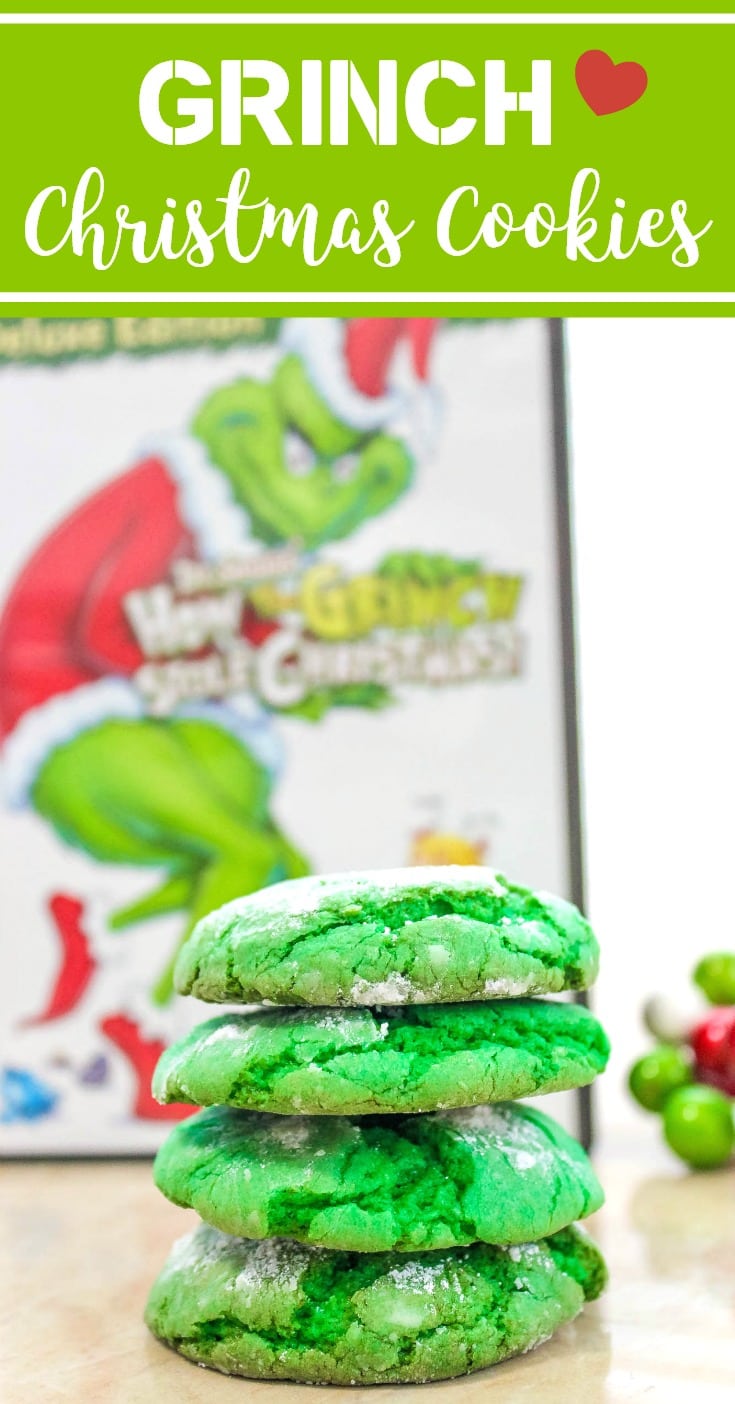 More Christmas Recipes: