"You're off to Great Places!
Today is your day!
Your mountain is waiting,
So... get on your way!" 
― Dr. Seuss, Oh, the Places You'll Go!
When I flew to NYC earlier this week for a big announcement from Carnival Cruise Lines, I had no idea that the family-friendly partnership would be The World of Dr. Seuss.
... Can I just tell you how much I love Dr. Seuss!? From The Cat In The Hat to Oh, The Places You'll Go (my personal fave!), there's wisdom and whimsy in each line of text.
The exclusive partnership with Dr. Seuss Enterprises will bring new family programming to each of Carnival's 24 "Fun Ships". The program is called Seuss at Sea and will include a "variety of exciting and immersive onboard youth, family, dining and entertainment experiences featuring the amazing world and words of Dr. Seuss".
I was treated to one of the most exciting new features of Seuss at Sea: The Green Eggs and Ham Breakfast with the Cat in the Hat and Friends.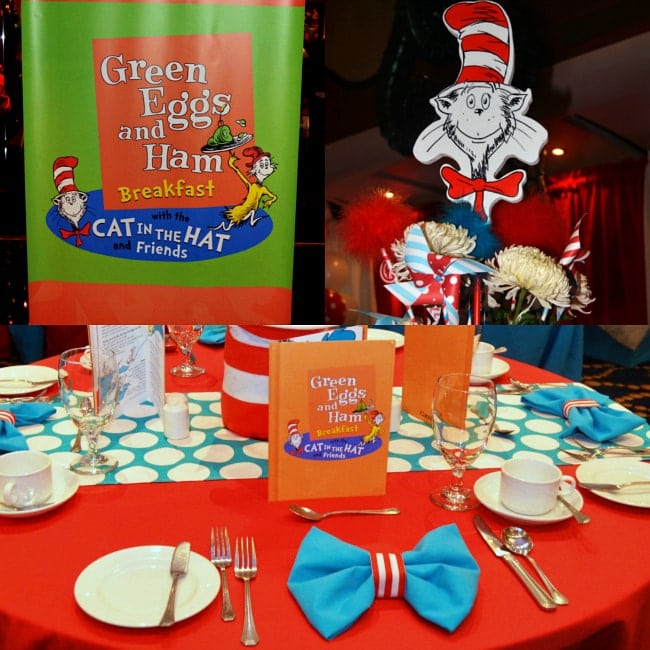 Hosted on the first sea day of each cruise in the main dining room, this special breakfast will be available for $5 per guest and includes playful foods straight from Dr. Seuss's imagination – green eggs and ham, moose juice and goose juice, along with colorful fruit and pancake stacks, funky French toast and more, with traditional breakfast favorites also available.
Here's a peek at the menu (isn't it adorable!?) and a few of the fun breakfast entrees available.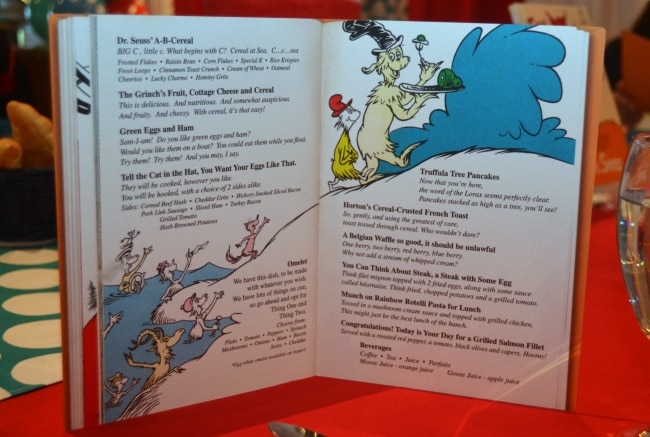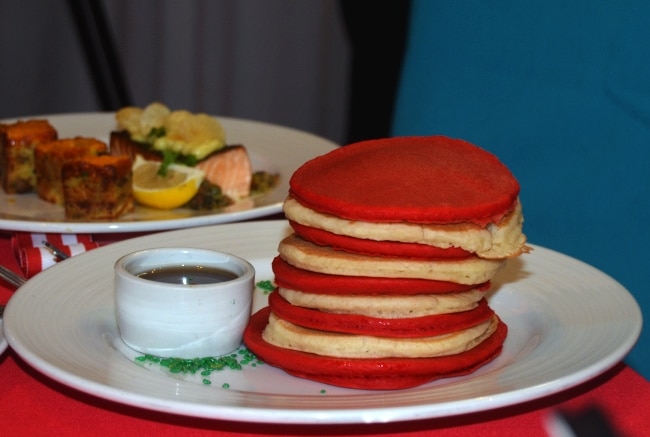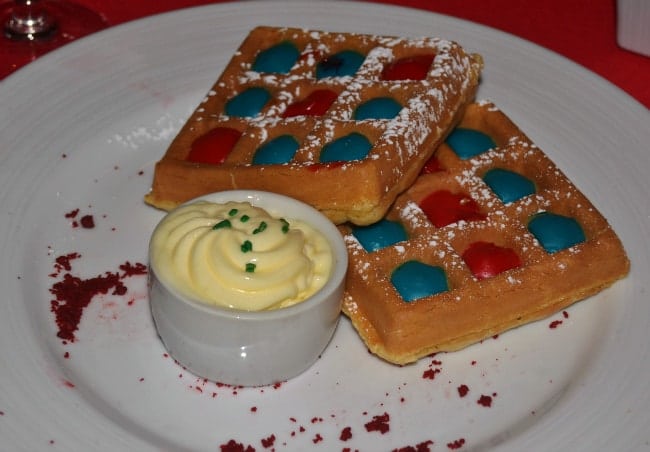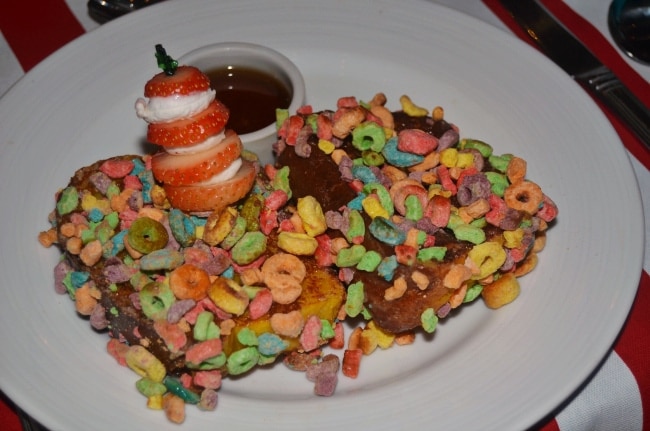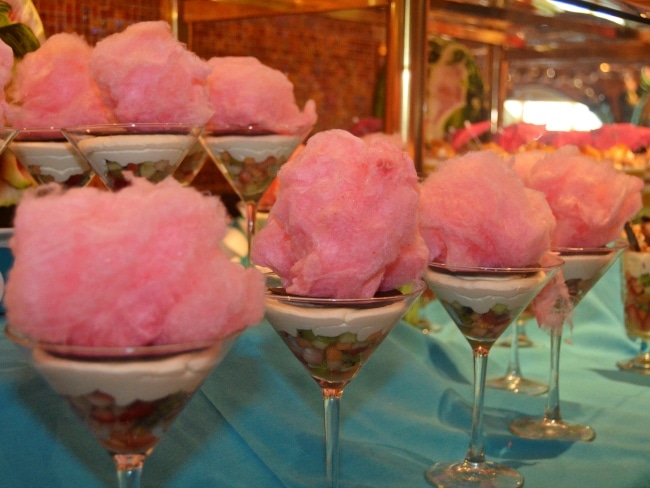 In addition to the Seuss-themed menu, popular Dr. Seuss characters such as the Cat in the Hat, Thing One and Thing Two, and Sam will be joining guests at their tables for fun interactions and one-of-a-kind photo opportunities.
I have to tell you I was blown away by the Green Eggs and Ham Breakfast and I know that it's going to be a big hit among guests. The dining room is really transformed into a whimsical space that will appeal to diners both young and old .. and it's a deal at only $5!
Additional Seuss at Sea Programming
Every ship in the Carnival fleet will have a selection of classic Dr. Seuss books, toys and themed activities for children to enjoy.
Special showings of beloved movies such as "The Cat in the Hat" and Dr. Seuss's "How the Grinch Stole Christmas" will be shown outdoors on the giant screen of the Seaside Theater on Lido Deck as part of the cruise line's Dive-In Movies
On Carnival Freedom, which is undergoing a major refurbishment in May, and Carnival Vista, which debuts in early 2016, there will be a Dr. Seuss Bookville  — a unique and dedicated Seuss-themed play space featuring iconic décor, colors, shapes and funky furniture inspired by the whimsical world of Dr. Seuss.
Story time at sea will never be the same with the introduction of Seuss-a-palooza Story Time — an interactive reading event that brings to life the colorful world of Dr. Seuss for kids of all ages.
 A variety of Dr. Seuss-themed retail items will be available, including cabin decor.
The Seuss at Sea initiative builds upon Carnival's leadership position in family cruising. The line carries more than 700,000 kids aboard its fleet each year — nearly half of the total number of kids carried by the entire North American cruise industry.