I love, love, LOVE the holidays at Walt Disney World, so when I was invited to experience the holidays at Disneyland and California Adventure, I was equally (if not more!) excited.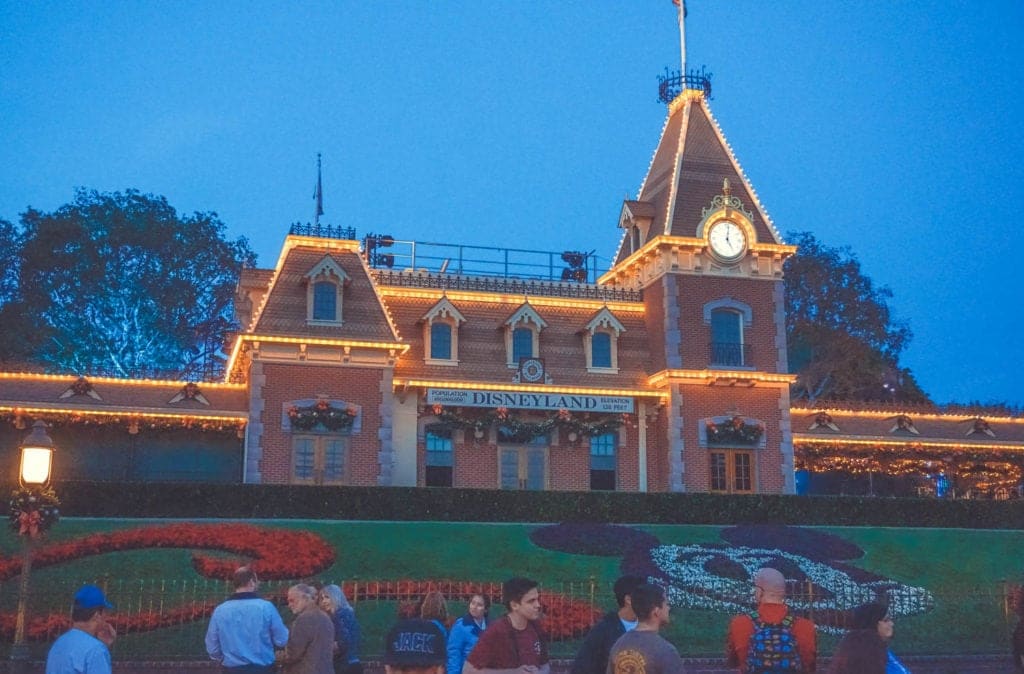 When I visited Disneyland the first time, I thought it was a mini version of Disney World. I remember even calling it "cute". Now that I have been a few more times, I have grown to adore its size and the awesome ability to easily walk from Disneyland to California Adventure. This setup is ideal for the holiday season because you are immersed in holiday fun, from lights and decorations to music — it's all around you from the moment you arrive!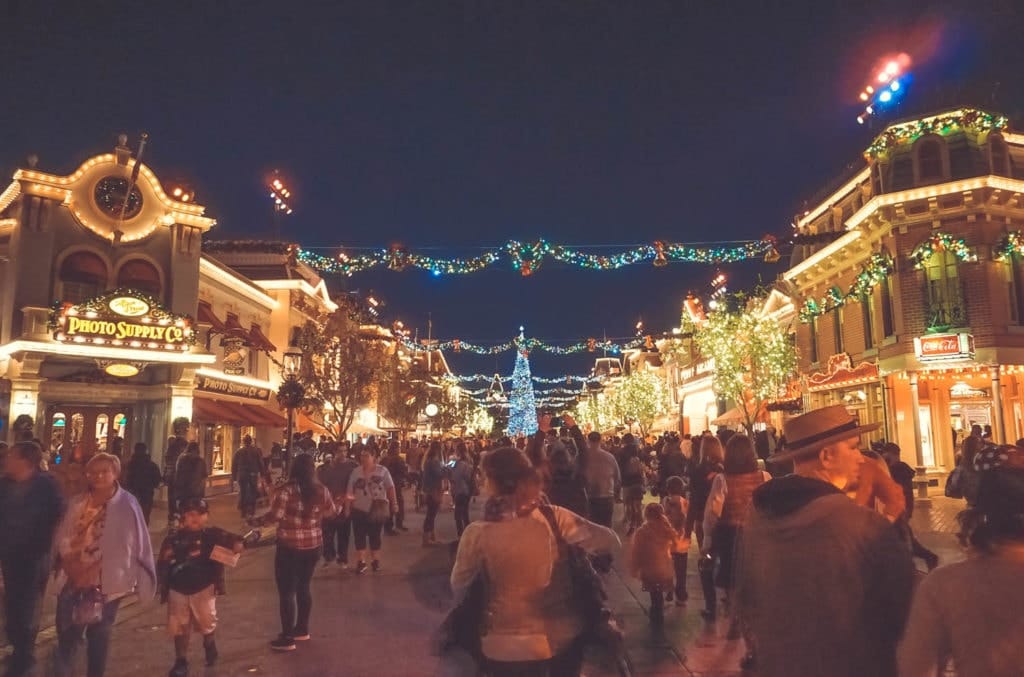 I mentally prepared an agenda of all the rides I wanted to ride, and at the top were "it's a small world" Holiday and Haunted Mansion Holiday — two attractions that are enhanced for the season at Disneyland (sadly, we get only get the original versions at Disney World year-round).
"it's a small world" Holiday BLEW ME AWAY with the colorful lights that adorned the building. It was magical on every level.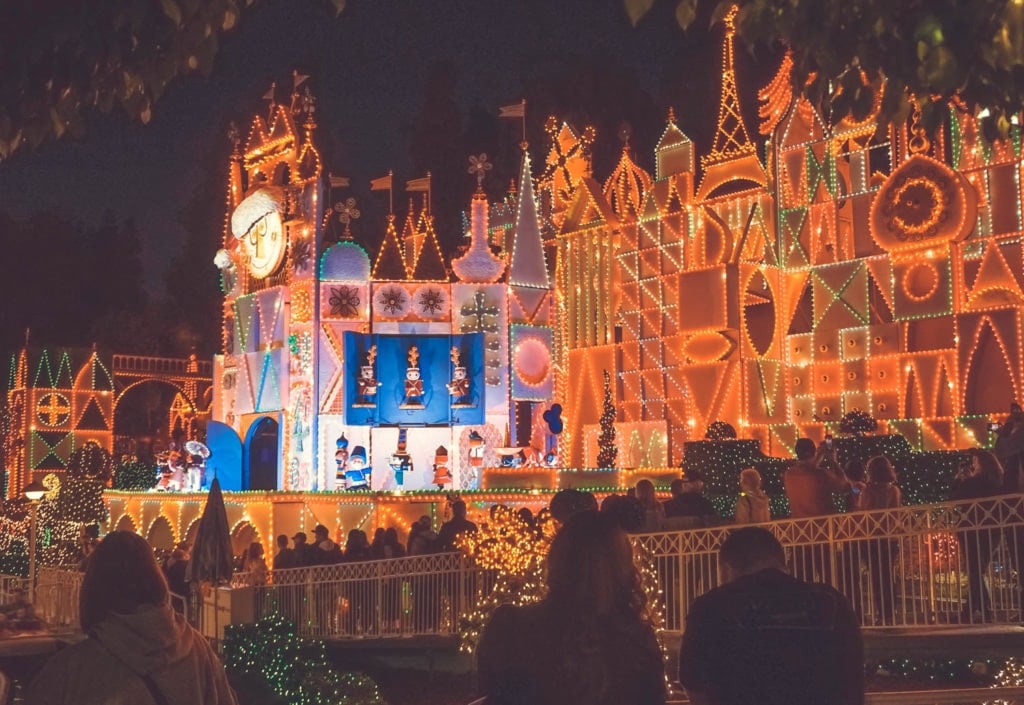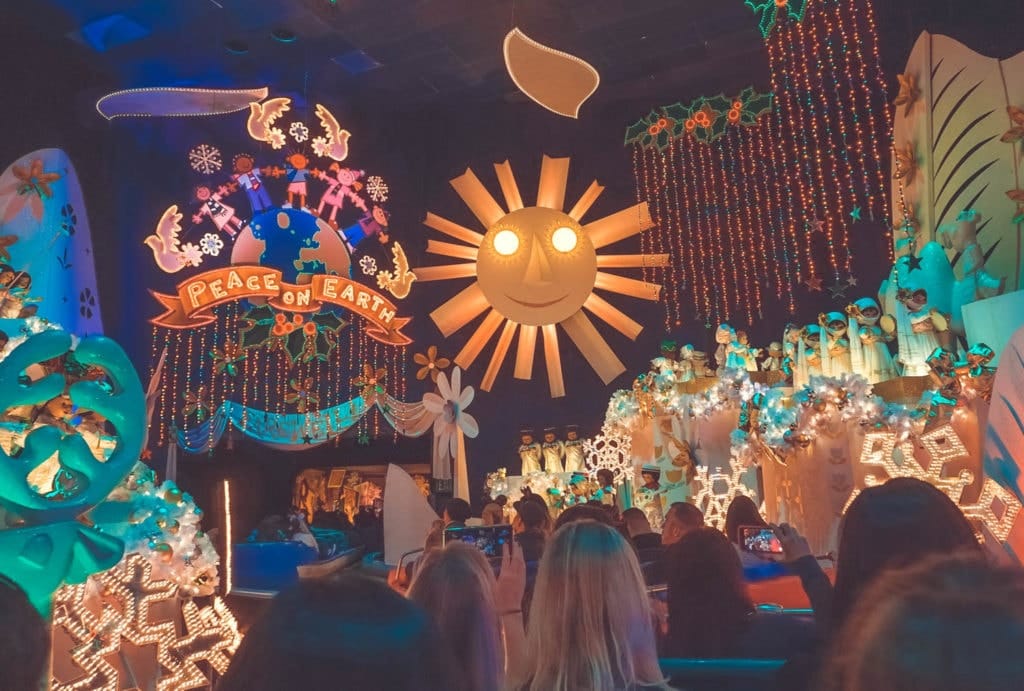 And Haunted Mansion Holiday was such a treat because I adore Tim Burton's The Nightmare Before Christmas. Jack Skellington and his friends take over the Haunted Mansion for a fun collision of Halloween and Christmas.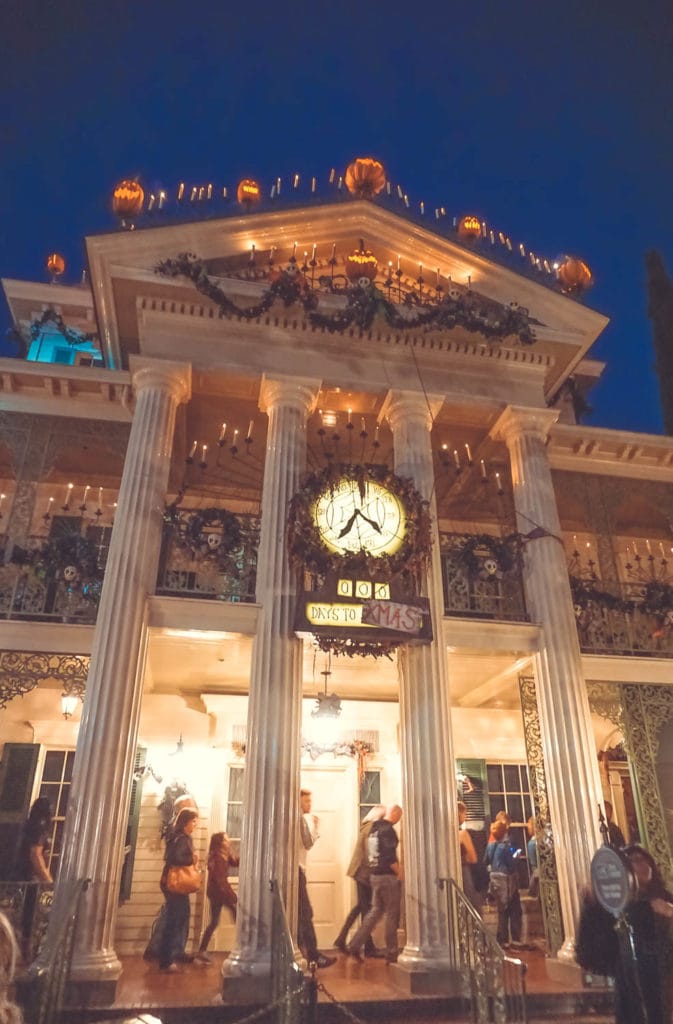 I can't not mention Sleeping Beauty's Winter Castle because it was spectacular. Dripping with shimmering icicles and twinkling lights. I had a little "pinch me" moment because I was actually in DISNEYLAND - where the magic all started!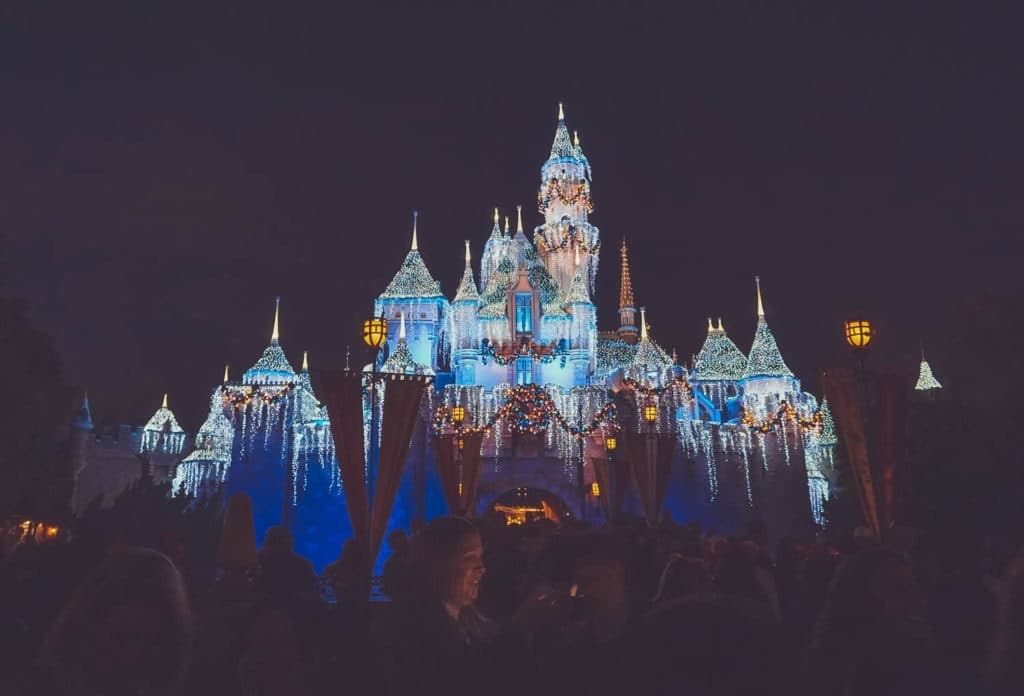 While not themed for the holidays, I was able to experience the brand new, updated version of Star Tours – The Adventure Continues! The attraction now features footage from Star Wars: The Last Jedi. (Currently, this is the only way to get a peek at the film until it opens in theaters December 15!)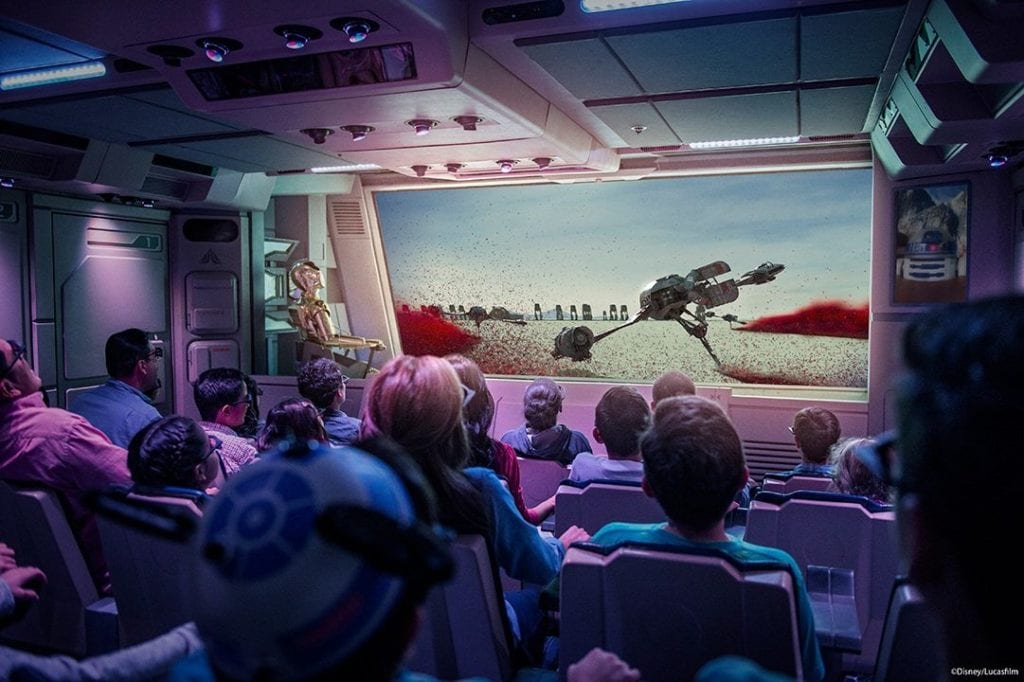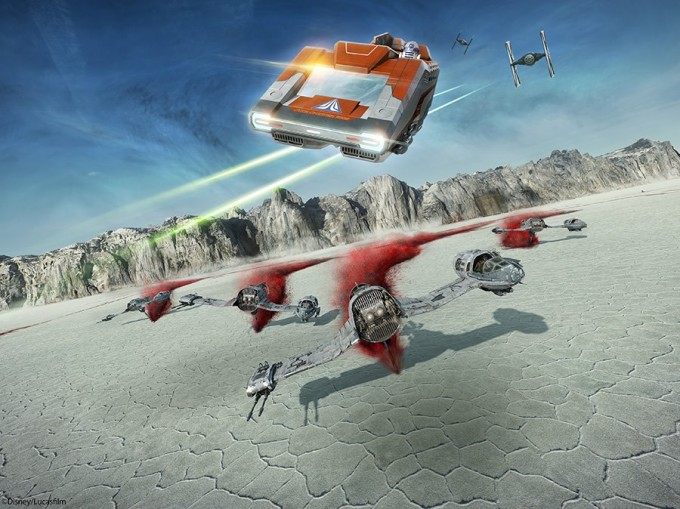 Of course, the ride was AWESOME - you really feel like you're in the movie! And now I can't wait to see the Star Wars: The Last Jedi with my family on opening day.
STAR WARS: THE LAST JEDI opens in theatres everywhere December 15th!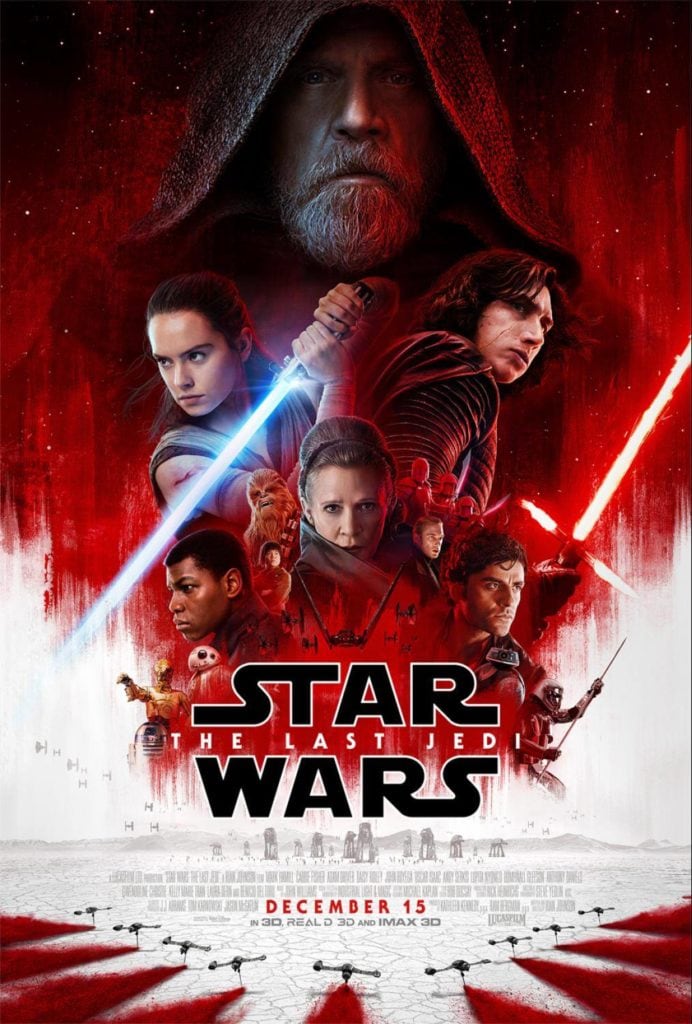 I was so busy at Disneyland that I only got over to California Adventure to ride Guardians of the Galaxy - Mission: BREAKOUT! before closing (my new favorite ride next to the Disneyland version of Space Mountain!).
I didn't get many pictures, but the park was decked for the season, especially Cars Land. It made me wish I had more time to see all of the holiday theming. If you're planning a visit to Disneyland and California Adventure for the holidays you'll want to set aside a day for each park... it's totally worth it!
Holiday Time at Disneyland Resort runs through January 7, 2018.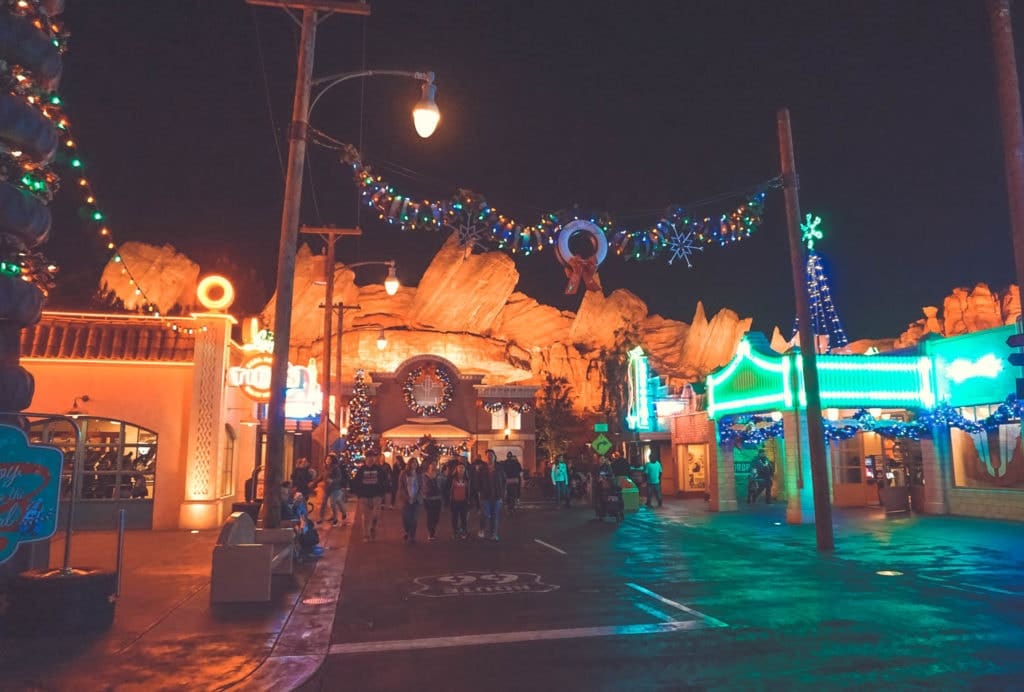 Other Posts You Might Like:
Special thanks to Disney, Lucasfilm & ABC for hosting my visit. All opinions are my own.