This homemade chocolate glazed donuts recipe is perfect for breakfast and dessert lovers alike.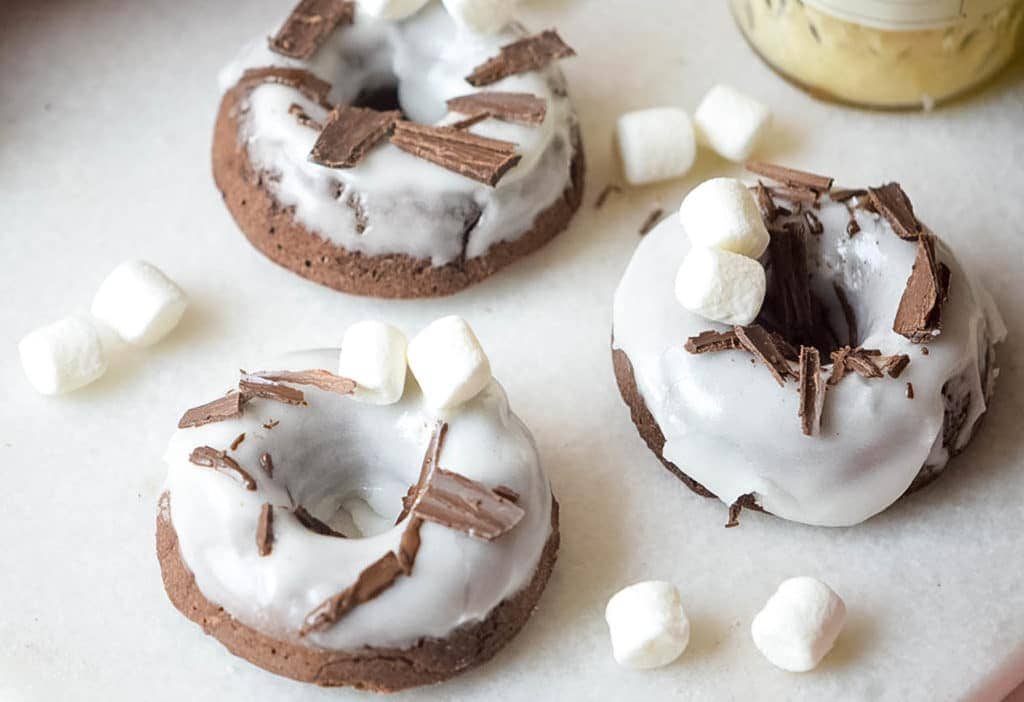 Can we talk about chocolate for a second? Because I seriously can't believe how much I love it! The best thing about it is that's incredibly versatile. You can use it for breakfast, dessert, eat it as is, make drinks with it— you can pretty much have it in every moment of your life.
As a professed chocoholic, I'm always looking for recipes that are full of chocolate and that are a total crowd favorite. Yes, the recipes need to be both things, mind-blowing good and literally filled to the brim with chocolate... the more the better!
So when I found myself looking for breakfast recipes I had one thing clear, it had to include chocolate. So I went to Pinterest on the lookout for inspiration (isn't that the place we all go to for inspiration?) and that's where I saw a delicious pic of donuts. And it hit me: Homemade Chocolate Glazed Donuts!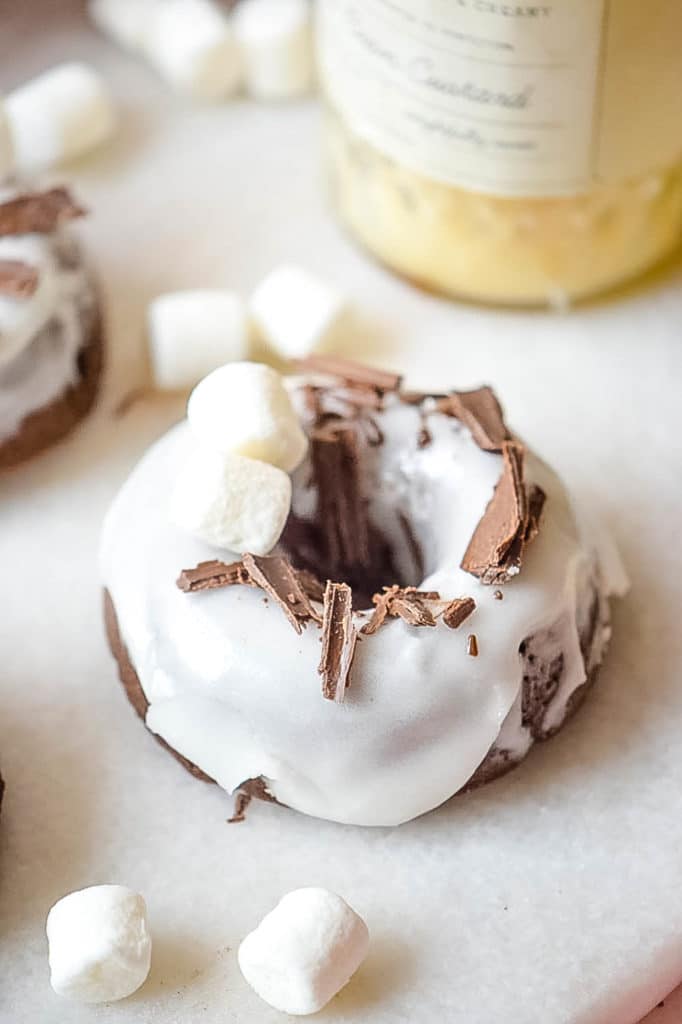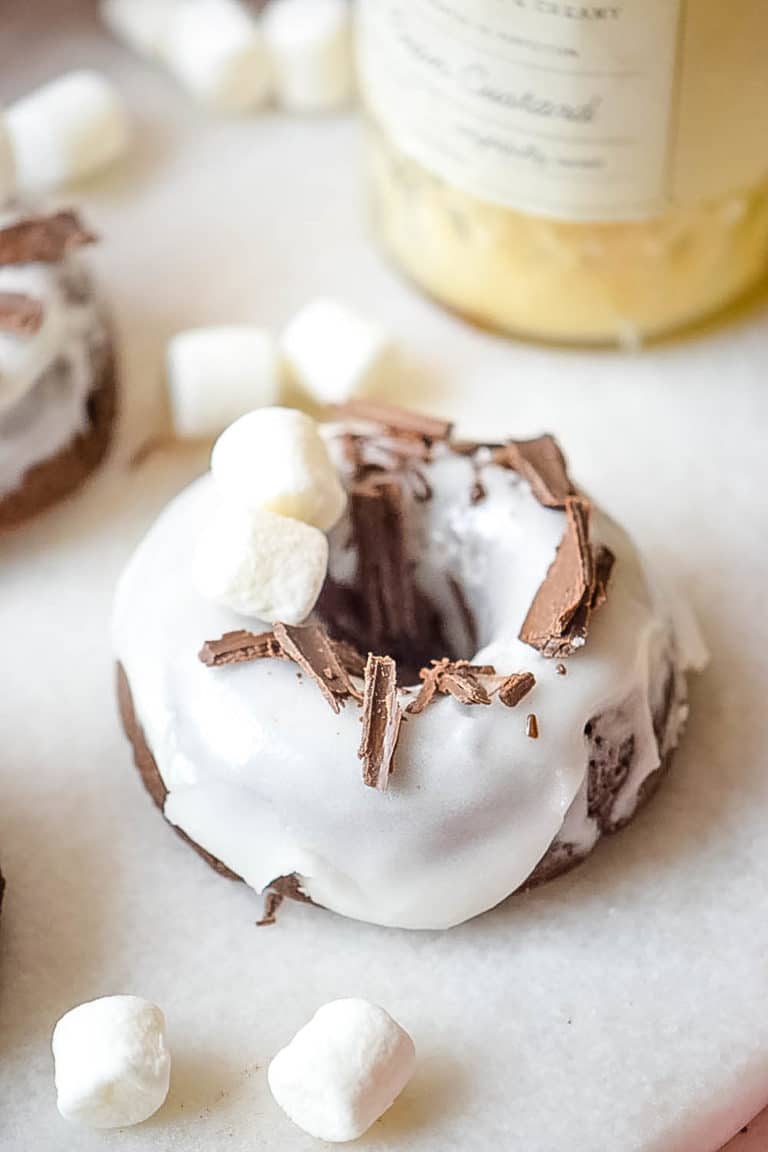 If you have a big sweet tooth, then this recipe is for you! It's chock-full of chocolate flavor, and it's sweet without being too overpowering (the real star here is the chocolate!). The donuts are soft and pillowy and so, so delicious. And because the donuts are baked, you can feel slightly less guilty —They're perfect for breakfast or dessert!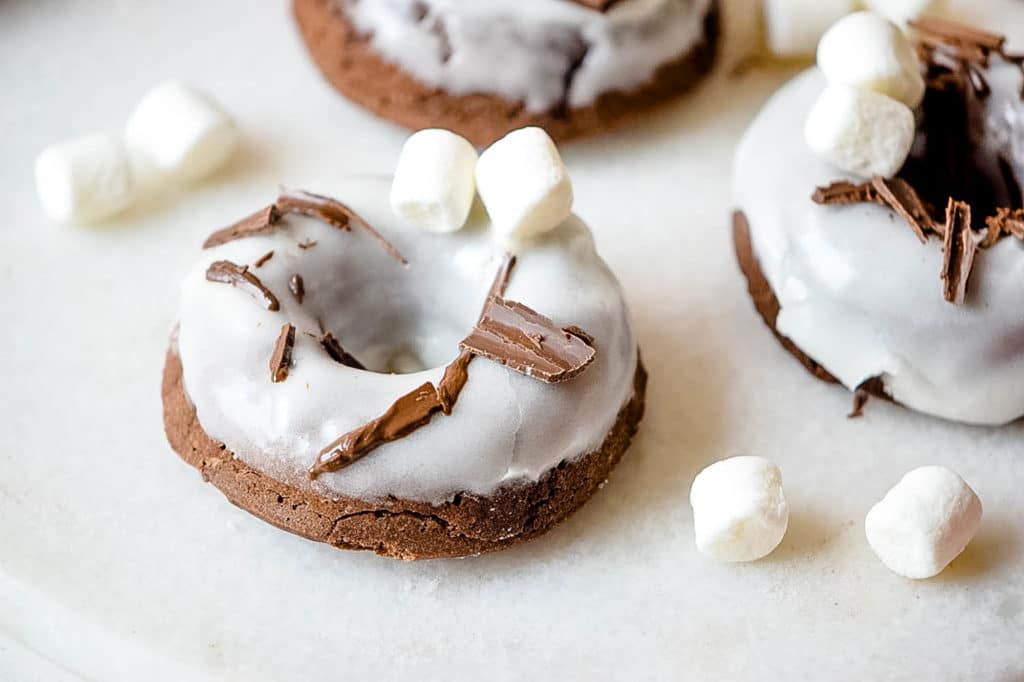 Homemade Chocolate Glazed Donuts Recipe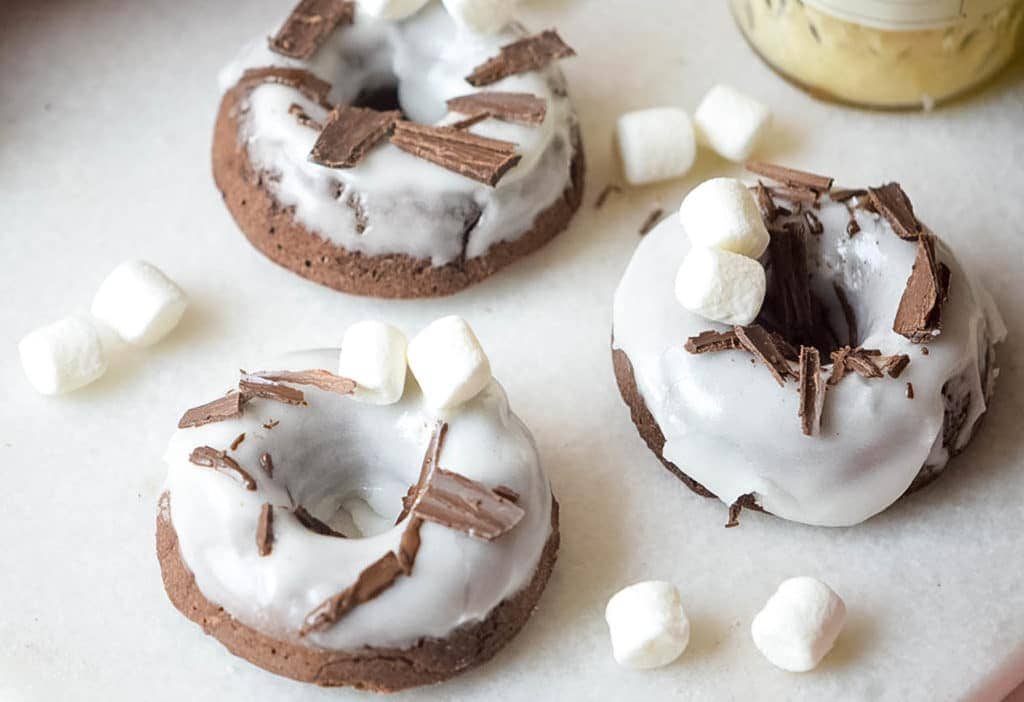 Homemade Chocolate Glazed Donuts Recipe
Ingredients
Chocolate Donuts
2

cups

all-purpose flour

3

oz

unsweetened chocolate

1

cup

buttermilk

1

cup

sugar

2

tbsp.

dry yeast

3

tbsp.

butter

2

eggs

1

tsp.

vanilla extract

¼

cup

grated chocolate

for garnish

¼

cup

mini marshmallows
Sugar Glaze
2

cups

powdered sugar

¼

cup

milk

1

tsp.

vanilla extract
Instructions
Preheat oven to 350F, spray a donut tray with cooking spray.

In a saucepan over medium heat, melt the chocolate with the buttermilk.

In a bowl, cream the butter, egg, and sugar together.

Incorporate the melted chocolate, flour, yeast, and vanilla.

Stir constantly until uniform.

Fill the donut pan with batter.

Bake for 15 minutes or until done.

Remove pan from the oven, and let cool.

Prepare sugar glaze by whisking together powdered sugar, milk, and vanilla. Dip ½ of each donut in glaze and top with grated chocolate and marshmallows.

Serve and enjoy.
These donuts can be stored in an airtight container for a couple of days and still taste fresh—although I'm sure they won't stay around for too long! Additionally, you can decorate these for just about any occasion or holiday.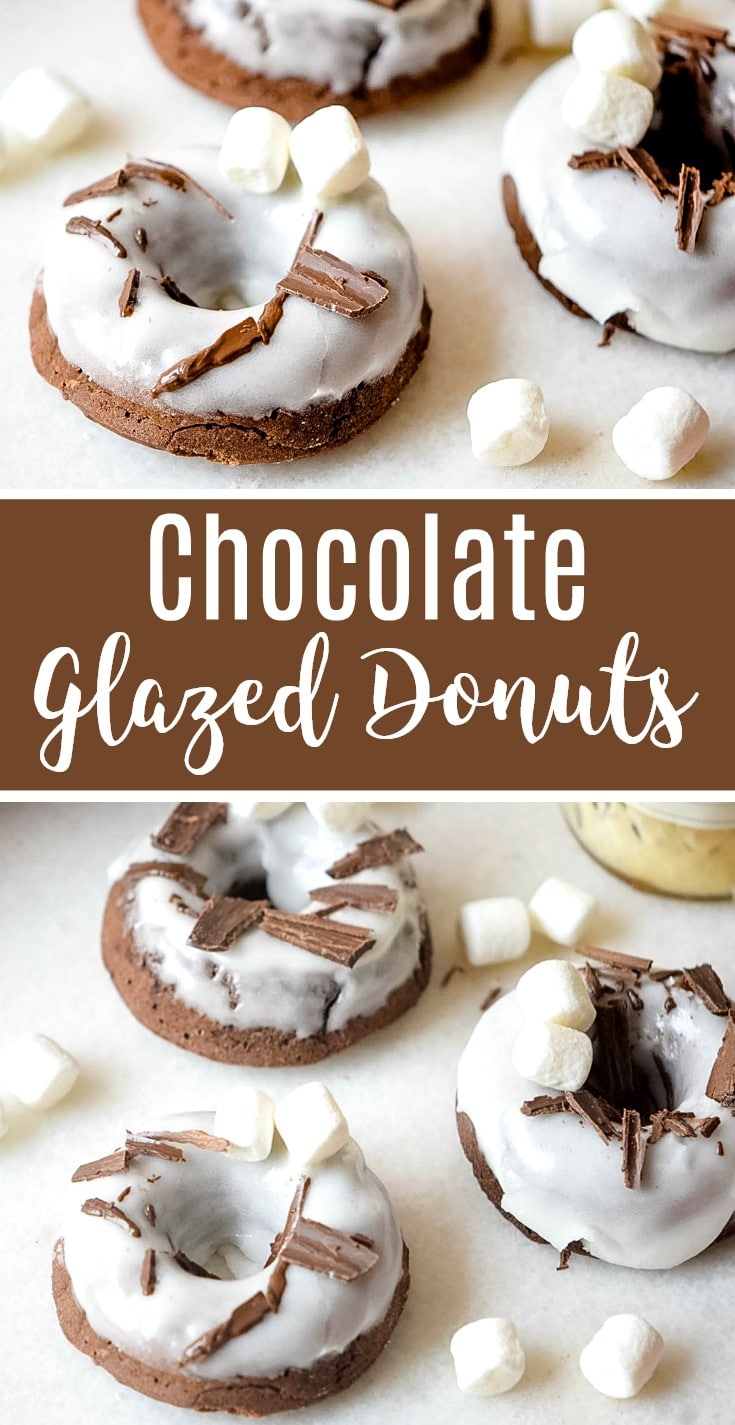 Other Dessert Recipes You Might Like: